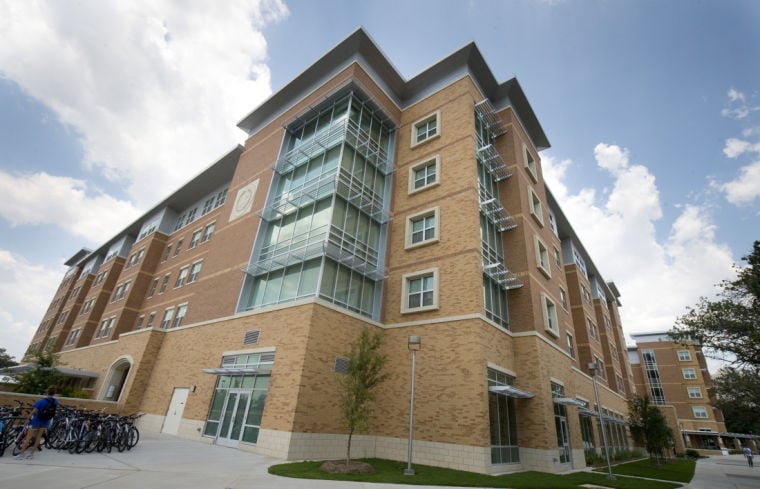 Hullabaloo Hall is the newest residence hall, welcoming its first students in August 2013. It is the first dorm constructed since the 1980s. The residence hall is located on the north side of campus, where McInnis, Crocker and Moore Halls were located before being demolished in 2011.
Hullabaloo, it's name coming from the first word in the Aggie War Hymn, has rooms for approximately 640 students, the largest dorm on campus. The residence hall has four difference living options: Double or private rooms and both two-person and four-person suites. Amenities on the first floor include study rooms, conference rooms, a game room, coffee shop, convenience store, multipurpose rooms, laundry room and community kitchen. A courtyard in the center has a barbecue grill that the hall's residents can use.
The hall hosts an exclusive Living Learning Community program, called Cornerstone, for honors students in the College of Liberal Arts.
Be the first to know
Get local news delivered to your inbox!