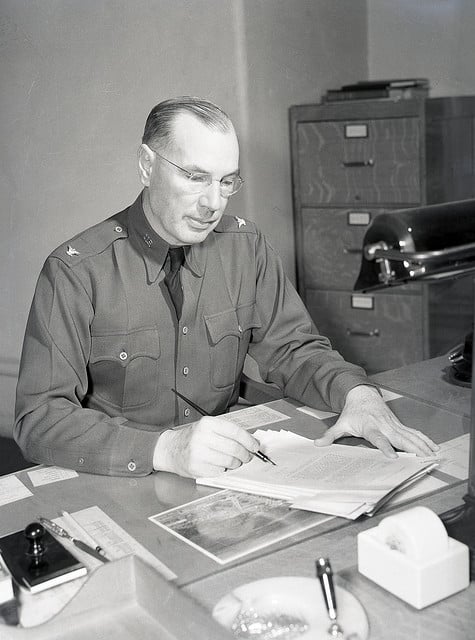 The all-male dormitory was named for Gen. George F. Moore, class of 1908. Moore was commandant of the Corps from 1937 to 1940.
As commander of the Harbor Defenses of Manila and Subic Bays in the Philippines, Moore led an Aggie Roll Call on April 21, 1942, during a Japanese siege on Corregidor. The Roll Call is mentioned in the Muster poem Roll Call for the Absent by John Ashton, class of 1906.
The north side dorm was parallel to Crocker Hall and matched its 246 occupancy. It was demolished along with McInnis and Crocker Halls in 2011 for the location of a new 600-bed residence hall, Hullabaloo, that opened in August 2013. August 2013. It is the campus' first new dorm in more than 20 years.