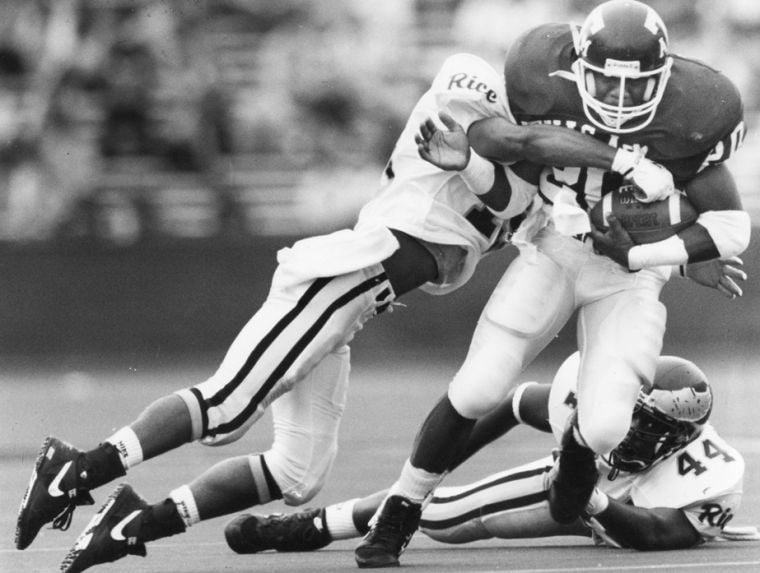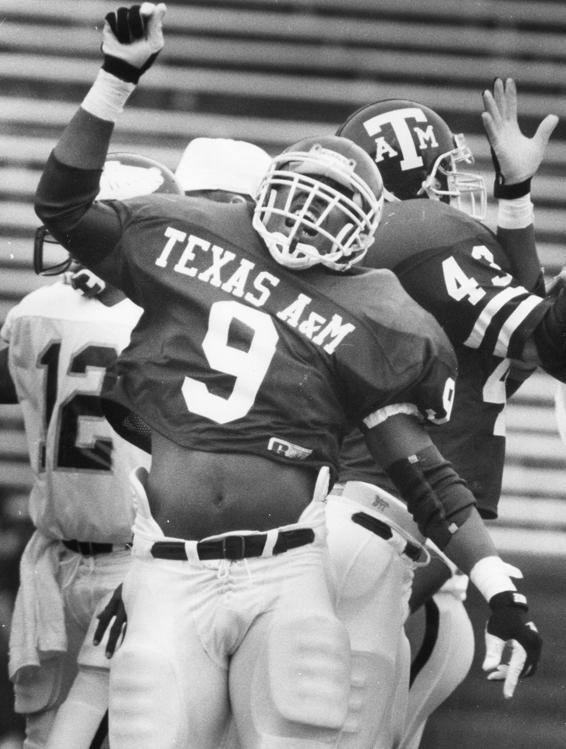 With a loaded backfield — Greg Hill and freshman Rodney Thomas — and the vaunted Wrecking Crew, the reigning SWC champs began the season ranked No. 7. The ranking proved to be too low as A&M ran the table, going 12-0. A&M avenged the loss to Tulsa in week two, decimated the rest of the SWC and whipped the Longhorns at Memorial Stadium by 21 points. Midway through the season, freshman Corey Pullig took over quarterbacking duties from Jeff Granger.
Hill made second-team All-American with 1,339 yards and 15 touchdowns. Thomas added 13 touchdowns, and the Wrecking Crew — led by LB Marcus Buckley, DT Sam Adams and CB Aaron Glenn — held 10 of 12 opponents under 20 points.
The team was undefeated in the regular season, but only played one ranked team. As a result, A&M only moved up to No. 4 in the polls. The Aggies became the first 12-0-0 team to be invited to the Cotton Bowl where it took on No. 5 Notre Dame. Hill and three other players were suspended just prior to the game due to a scandal, involving money received for they didn't perform. Jerome Bettis, Rick Mirer and the Fighting Irish gave the Aggies their only loss of the season, 28-3. A&M dropped to No. 7 in the final rankings.