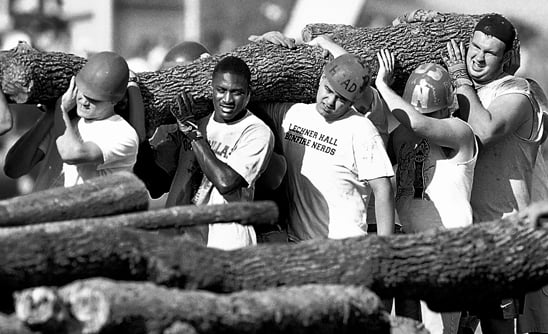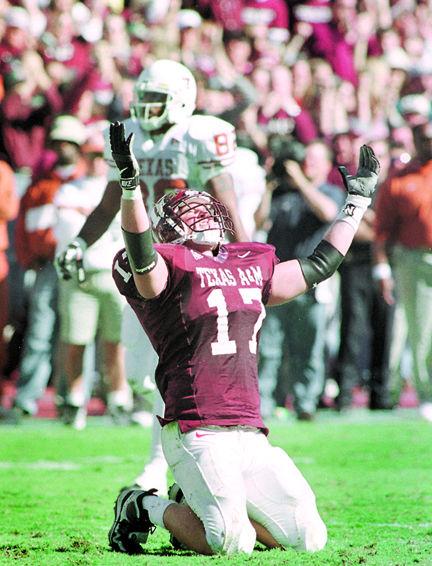 A&M lost Dat Nguyen and Branndon Stewart from the Big 12 championship team, but began the season ranked No. 6. It rose to No. 5 after three straight wins but then came a trip to Lubbock. Tech upset A&M, 21-19, inciting a celebration in which the fans tore down the goalposts.
Two wins later, the No. 13 Aggies were overpowered by unranked Oklahoma, 51-6. After going 2-1 in its next three, the Aggies prepared for the annual rivalry clash with No. 5 Texas.
But on Nov. 18, the famed Aggie Bonfire collapsed, killing 12 students and injuring 27. The Aggie football team assisted in clearing the pile of logs. On the night Bonfire was to burn, A&M held a memorial vigil. And in the most emotional performance many can remember, the Aggies upset the Longhorns 20-16 at Kyle Field. Coach R.C. Slocum reflected on the win in 2011: "Everybody's hearts were so heavy at that time, that we just had to win that game. Our players did a good job of working through all that and then finding a way to win the game against a highly ranked Texas team. …We were underdogs, but won the game."