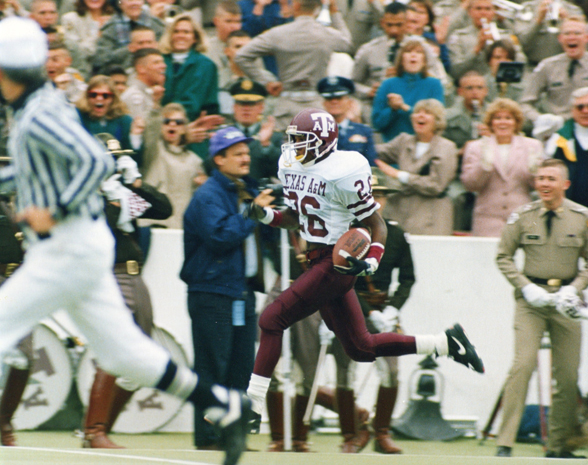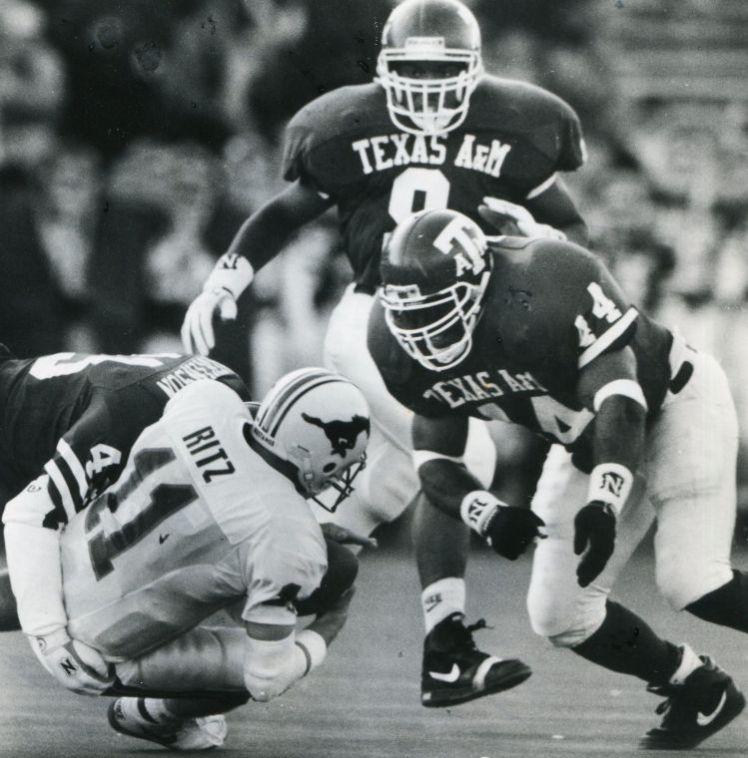 With a senior quarterback (Bucky Richardson) and a talented defense, A&M began the season expecting to win a conference title. It didn't disappoint in the season opener. The Aggies whipped LSU in a 45-7 win at Kyle Field behind a scintillating performance from Greg Hill, who rushed for 212 yards — an NCAA freshman debut record. The following week, A&M was shocked 35-34 on the road by Tulsa.
A&M went 9-0 the rest of the way, winning games by an average of 24.5 points per game. Included in that span was "The Hit," when All-American linebacker Quentin Coryatt broke TCU wide receiver Kyle McPherson's jaw. A&M defeated Texas 31-14 at home.
Richardson finished 10th in the Heisman Trophy voting, and the Wrecking Crew led the country in total defense. The No. 9 Aggies earned a berth in the Cotton Bowl against No. 5 Florida State. However, A&M's only points came on a Coryatt sack for a safety. Hill had a costly fumble at the FSU 1-yard line — one of six A&M turnovers — and the Aggies fell 10-2 to the Seminoles. A&M finished the year ranked No. 12.