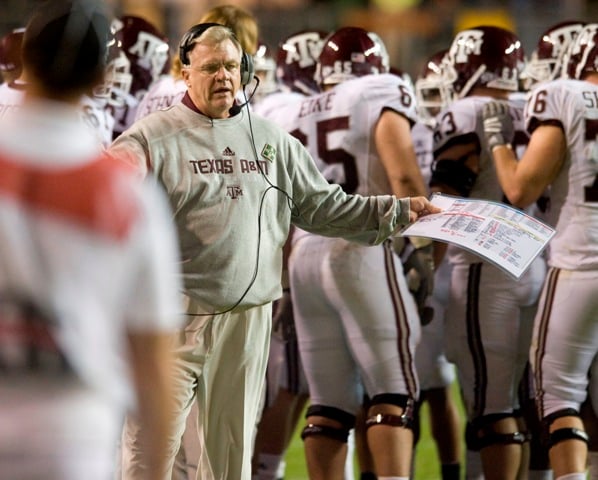 Mike Sherman's debut at Kyle Field didn't go as planned. The Sun Belt's Arkansas State defeated the Aggies in an 18-14 upset, a loss that ranks with A&M's 1996 loss to Southwestern Louisiana in the "shocker" department.
Senior Stephen McGee got injured in the second game — a win over New Mexico — and Jerrod Johnson took over quarterbacking duties. The team was blown out by Miami the following week and slipped by lowly Army, 17-14, to finish nonconference at 2-2.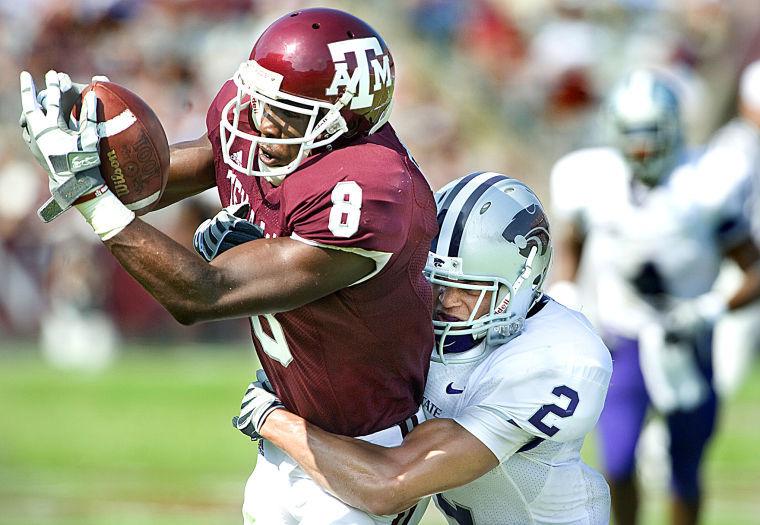 Midseason wins over Iowa State and Colorado gave a glimpse to the future as Johnson and freshman receiver Jeff Fuller formed a promising combination. Johnson threw seven touchdowns during that stretch, including three to Fuller. But A&M was outscored badly by Oklahoma, Baylor and Texas — 156-58 — in the team's final three games. Johnson threw six interceptions in the losses, but finished the season with 21 touchdown passes.
The Aggies finished 4-8 in Sherman's first season, tying Dennis Franchione's debut year for the worst record since 1982.