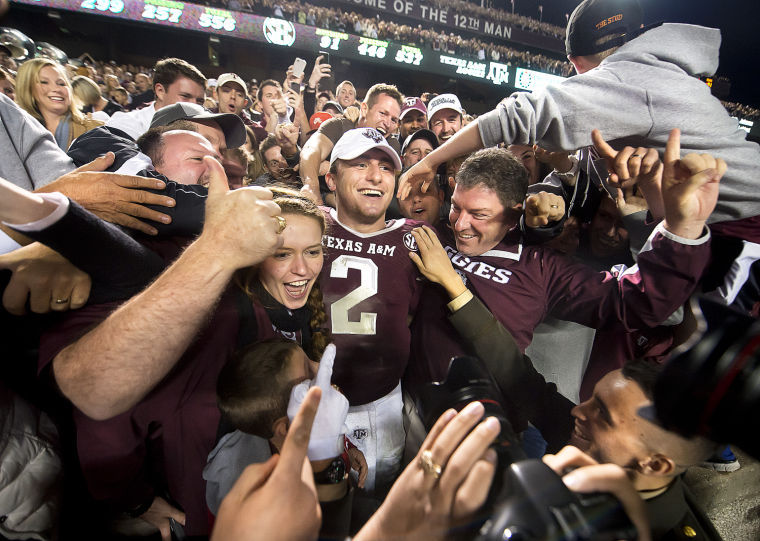 A&M suffered major losses on defense to graduation, and All-American defensive end Damontre Moore left school a year early. Even after an offseason of controversy for Johnny Manziel, including an NCAA investigation for autograph signings and an early departure from the Manning Academy, thoughts of an SEC title and a national title floated around Aggieland.
The early test: a date with No. 1 Alabama. The long-awaited matchup lived up to the hype. Manziel (464 yards passing, five touchdowns) and receiver Mike Evans (279 yards) torched the Tide, but Alabama escaped with a 49-42 victory.
The Aggies' defensive woes were significant, and it showed when No. 24 Auburn came to Kyle Field, and slugged out a 45-41 upset. Tough losses to LSU and Missouri closed out the season, but the Aggies bounced back in the Chick-fil-A Bowl, in a 52-48 shootout with Duke.
Manziel finished fifth in the Heisman voting, and declared for the NFL Draft on Jan. 8, 2014. "I'll always be an Aggie," he said in a press release.