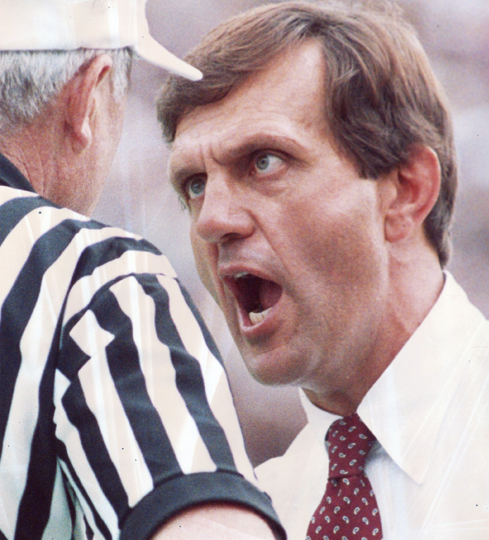 The Aggies started as the No. 10 team in the country. The team boasted an elite defense, but was mired in an NCAA investigation for recruiting violations. Things went south at the outset. A&M fell to three ranked teams — Nebraska, LSU and Oklahoma State — by a combined score of 102-29. The Aggies won six of the next seven games.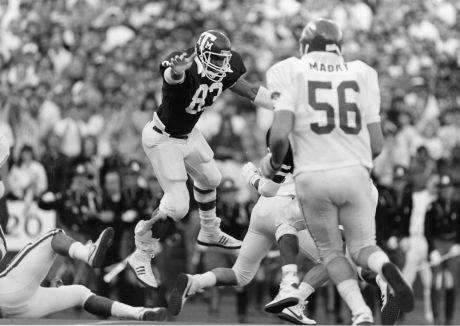 The NCAA found A&M guilty in September of multiple counts of improper incentives to prospective athletes. A&M was banned from appearing in a bowl game and was put on two years of probation. A few months later, former player George Smith accused coach Jackie Sherrill of paying him hush money to keep quiet about the violations.
A&M closed the year by beating Texas for the fifth consecutive season but losing to Alabama, finishing with a 7-5 record. Sherrill resigned amid the scandal, though he did not admit any wrongdoing. "I have remained in my position because I felt it has been a period that has needed my complete interest and full cooperation due to the continuing national attention that has been paid to this matter," Sherrill said in a statement. "Now, with all this in mind, and with the best interest of Texas A&M uppermost in my thoughts, it is time for us to come to a mutual parting of the ways in order for everyone concerned to get a fresh start."
He left with a 53-27-1 record along with three conference crowns. A&M moved swiftly in naming defensive coordinator R.C. Slocum as the new head coach and John David Crow as athletic director.