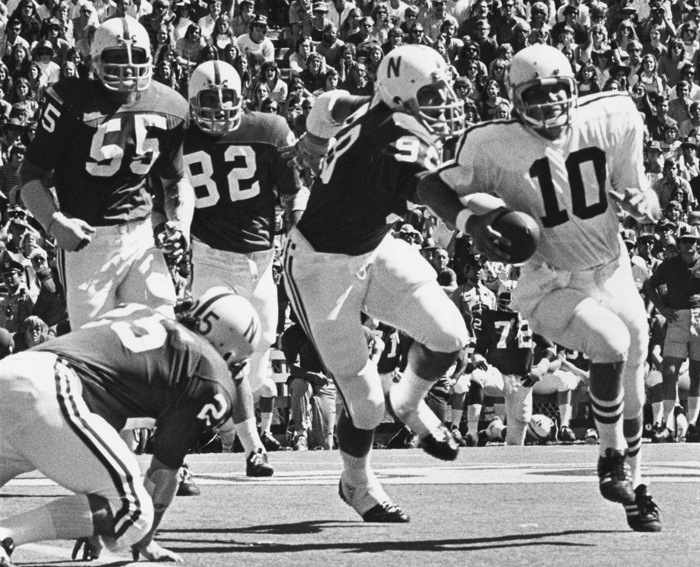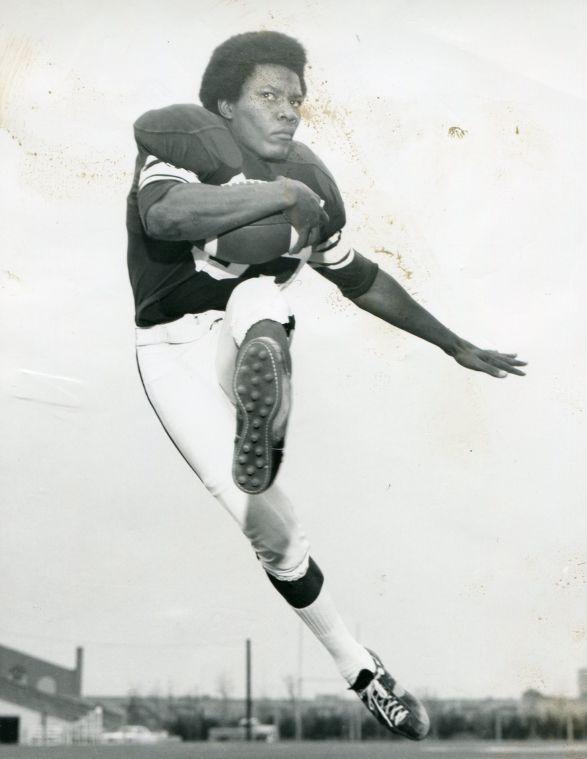 Tragedy struck the Aggies before the 1970 season as all-SWC defensive end Mike DeNiro died in a car crash. Lex James took over at quarterback and the team got off to a quick start with a blowout win over Wichita State, putting up a school-record 534 yards of total offense. Hugh McElroy, who that week became the first black player to start a game at A&M, caught a 78-yard game-winning touchdown from James with 13 seconds to go as the Aggies upset No. 12 LSU, 20-18. Though the team got off to a 2-0 start, it didn't hold. After two straight losses, James threw four interceptions in a 21-7 loss to Texas Tech to bring the record to 2-3. The following week, TCU ran for 336 yards in a 31-15 win at Kyle Field. Against Baylor, James drove the Aggies inside the Baylor 30-yard line with the clock winding down and facing a five-point deficit. However, he threw a costly interception that ended the Aggies' hopes. A&M lost its sixth consecutive game in a 45-6 blowout to No. 6 Arkansas.
The following week, A&M president Jack W. Williams said Stallings had the full support of the university's administration, despite reports from the AP that Stallings was on his way out the door. Stallings told the AP that week, "I believe I've done a better job coaching this year than I did in 1967 when we won the [SWC] championship. Look, I try not to complain but we've hard every one of our linebackers hurt. This team is playing tense because of all this talk about changing coaches."
After a loss to SMU and Rice, the Aggies finished the season with an embarrassing 52-14 loss to Texas. The Longhorns totaled 603 yards en route to their third consecutive SWC championship. Though the team played five of the nation's top-10 teams, it finished with nine consecutive losses. Elmendorf was named an All-American following his senior season.