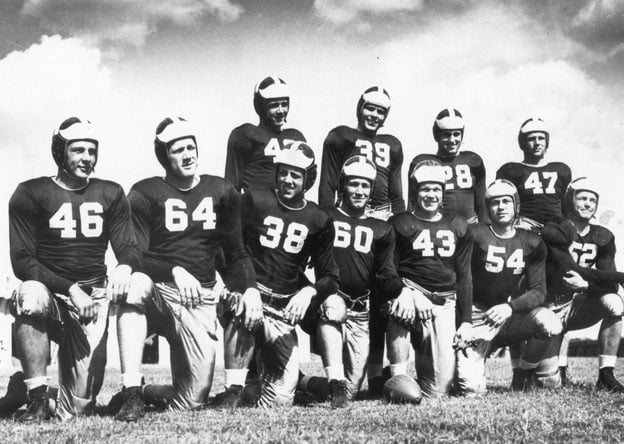 Texas A&M's season began like any other campaign. Homer Norton's team got a shutout victory over Oklahoma State. The team then beat Centenary and Santa Clara by a combined score of 21-3. Against Villanova, which hadn't lost a game in three years, John Kimbrough ran for two touchdowns and the A&M defense dominated in a 33-7 victory to move to 4-0. That shot the Aggies up to No. 9 in the polls. In the team's next three games, A&M's defense gave up a total of six points to TCU, Baylor and Arkansas. A&M was 7-0 and ranked No. 2 as it headed into a showdown with No. 13 SMU. In a rain-soaked game at Kyle Field, A&M got a fumble recovery inside the SMU red zone. Kimbrough barreled into the end zone for the game's only touchdown. The Aggies won 6-2. No. 2 A&M outgained Rice 339-8 in a 19-0 beatdown the following week. The win moved A&M ahead of Tennessee and up to No. 1 in the AP poll.
After a scoreless first half against Texas, A&M used its famous "hideout play" to score first. Earl Smith acted like he was leaving the field, but stopped near the sideline. When the ball was snapped, Marion Pugh turned and threw the ball to Smith, who ran down the sidelines untouched for a touchdown. The A&M defense held the Longhorns to three first downs in a 20-0 win to clinch an undefeated regular season. The A&M defense gave up only 18 points in the regular season.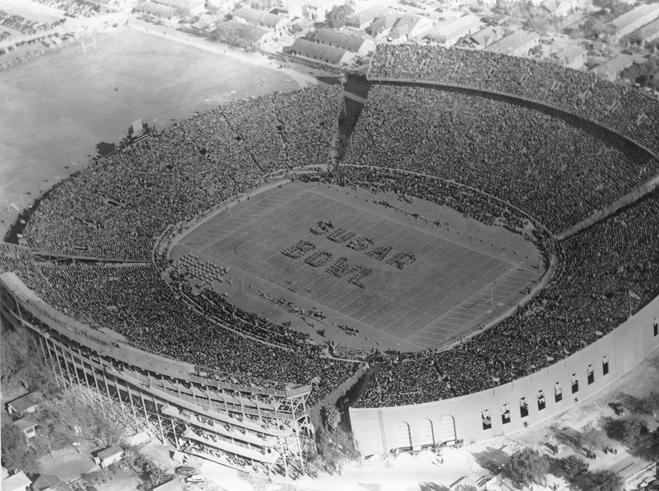 Rather than playing No. 2 Tennessee in the Cotton Bowl, A&M took a players' vote and elected to accept a bid to the Sugar Bowl to take on No. 5 Tulane. Before the game, both Joe Boyd and Kimbrough were named to the All-America team.
Kimbrough scored in the first quarter, but Tulane scored 13 unanswered points to take a six-point lead into the fourth. However, Kimbrough — who played all 60 minutes — took a pitch and ran into the end zone for the game-winning touchdown. The Aggies, 11-0, gave up 31 points all season en route to A&M's first and only AP national championship.
Norton told the Times-Picayune that Kimbrough was "the greatest football player in the world. And you can put my name on that with a picture. Tulane was all they said it was, but we just had too much."