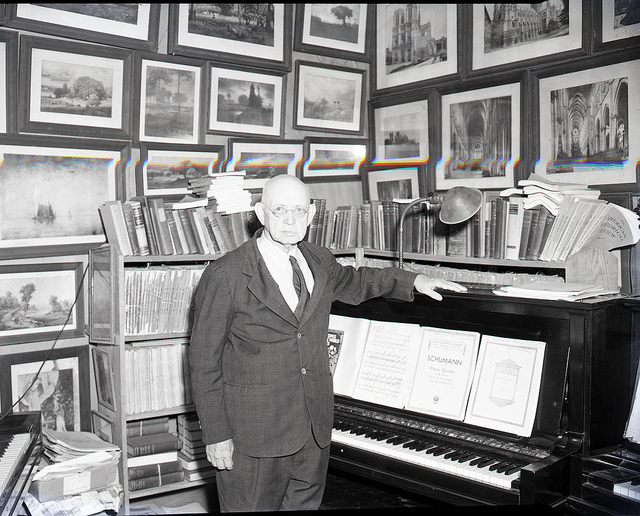 Sept. 26, 1872: "Doc" Samuel E. Asbury was born. He was the assistant state chemist with the Texas Agricultural Experiment Station from 1904 to 1945. He analyzed and inspected seed, feed and fertilizers throughout the state. "By a judicious combination of aluminum sulfate and water, he succeeded in making roses grow to a height of more than 40 feet," according to the Texas State Historical Association.
Asbury, a North Carolina State alumnus, had an avid interest in early Texas history, specifically the Texas Revolution, and music. He had an article published in the Southwestern Historical Quarterly. He sought to combine history and music by writing an opera to illustrate the Texas Revolution. The opera was never completed, but what was written, along with all of Asbury's personal papers, is in the Samuel Asbury Collection at Cushing Memorial Library and Archives. Other Texas libraries also have significant collections of his papers.
Asbury died in 1962 and is buried in the College Station City Cemetery. A one-way street on the north side of the Texas A&M campus is named after him.
Sept. 26, 1981: Kyle Stuard had an 81-yard punt — third longest in A&M history — during a game against Louisiana Tech at Kyle Field. The Aggies won the game, 43-7.
Sept. 26, 1987: Bucky Richardson and Darren Lewis each had long runs in a 27-14 win over Southern Mississippi.
Richardson broke an 82-yard run and Lewis dashed for a 77-yard run — then the third- and seventh-longest marks for Aggie freshmen. Two months later, Lewis had an 80-yard run, which was the fifth-longest run by an A&M freshman.