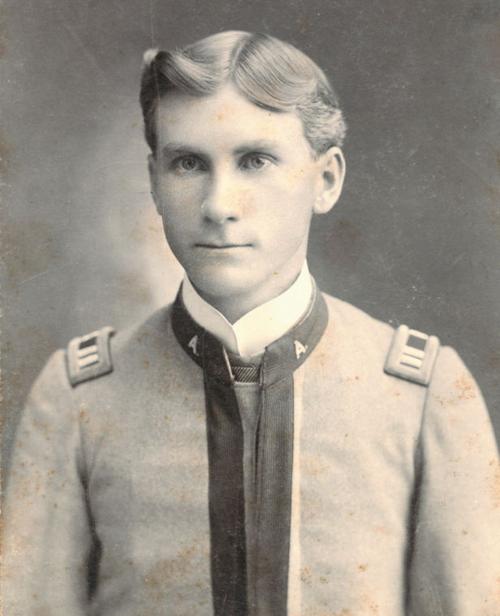 Sept. 23, 1905: The first football game was played on Kyle Field. Texas A&M defeated Houston YMCA, 29-0. Edwin Jackson Kyle, class of 1899 and a professor in the horticulture department, had set aside some of his assigned land for a football field. Using his own funds, Kyle purchased lumber to build bleachers, and later bought a covered grandstand from the Bryan fairgrounds, according to a 1996 article in the Texas Aggie magazine by former archivist David Chapman. The fenced area was 250,000 square feet and had wooden bleachers that could sit approximately 500 people.
Sept. 23, 1910: Elliot Roosevelt was born. He was the youngest son of President Franklin Roosevelt, and served on the Texas A&M Board of Directors from 1936 to 1938.
Roosevelt was influential on the committee responsible for applying to the Reconstruction Finance Corporation, a federal loan agency established to aid the country in its recovery from the Great Depression. Texas A&M's $2 million loan facilitated the construction of 12 dorms and a mess hall that made up the Corps Quadrangle.
Sept. 23, 1938: St. Thomas Episcopal Church opened on what is now George Bush Drive in College Station. The church still stands in the same location.
Sept. 23, 1939: The Aggie football team defeated Oklahoma A&M 32-0 in its season opener. The Aggies would go on to defeat Tulane in the Sugar Bowl that year, 14-13, finishing the season undefeated and winning the school's only consensus national championship.