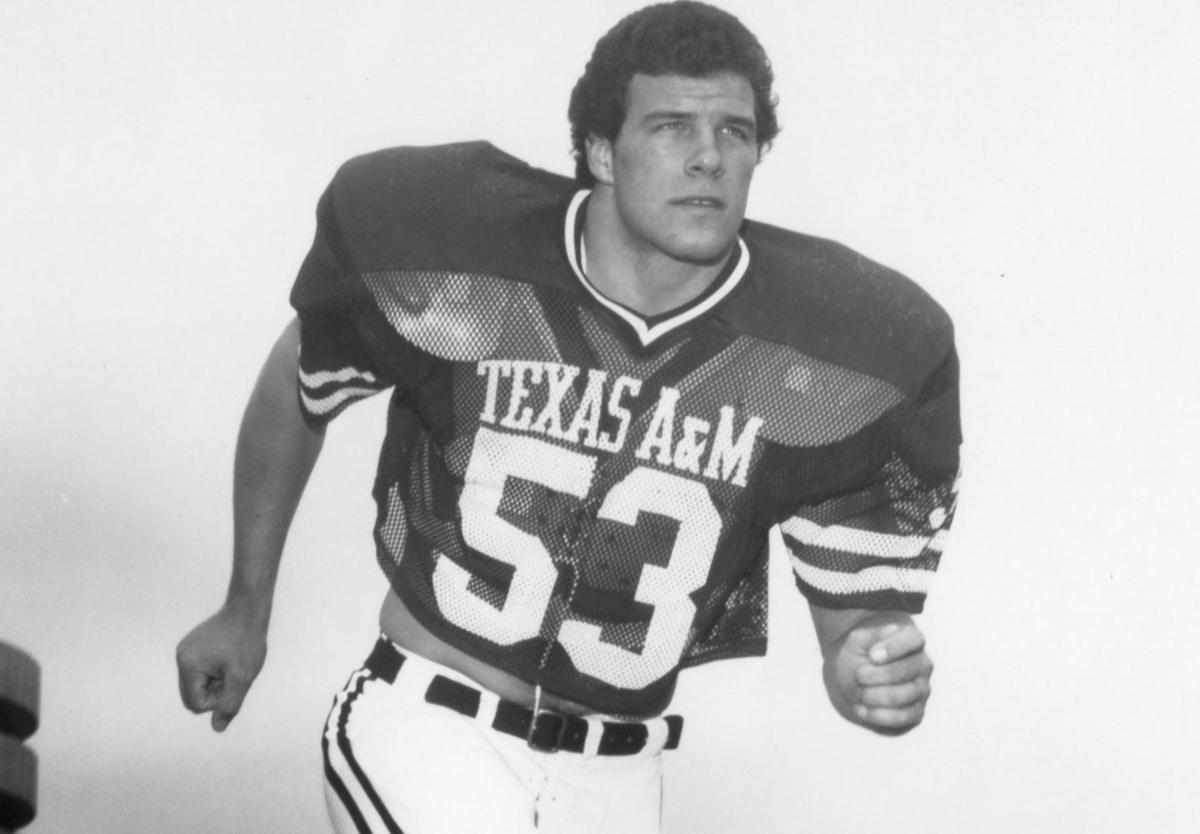 Oct. 20, 1962: Former Texas A&M football player Ray Childress was born. Childress was a defensive lineman for the Aggies from 1981 to 1984. He was an All-American selection his junior and senior seasons. Childress had 25 career sacks, including 15 during the 1983 season. He finished his career at  A&M with 360 tackles, fifth in school history, and was named to the College Football Hall of Fame in 2010.
Childress was a first round pick (third overall) by the Houston Oilers in the 1985 NFL Draft. He played 12 seasons in the NFL with the Oilers and the Dallas Cowboys. Childress recorded 76.5 sacks during 163 career games. He made the Pro Bowl five times and was a first team All-Pro in 1992.
Oct. 20, 1956: Texas A&M defeated No. 4 TCU, 7-6, in what was dubbed the "Hurricane Game." Rain and hail halted the game in the second quarter. "More than 150 planes at Easterwood Airport were overturned, and the playing field became 100 yards of pig slop," according to Pride in Aggieland by Homer Jacobs.
Oct. 20, 1990: Larry Horton tied a Texas A&M football record with 24 tackles against Baylor. He tied Larry Kelm, who recorded 24 tackles against SMU in November 1985. The Aggies tied Baylor, 20-20.
Be the first to know
Get local news delivered to your inbox!