Oct. 15, 2010: The bronze statue of Heisman Trophy winner John David Crow was dedicated in front of the Bright Complex. Crow won the Heisman Trophy in 1957, and was the first Aggie to win the award.
Crow died on June 17, 2015. His statue was moved to the north side of Kyle Field in 2015 as part of the redeveloped stadium project.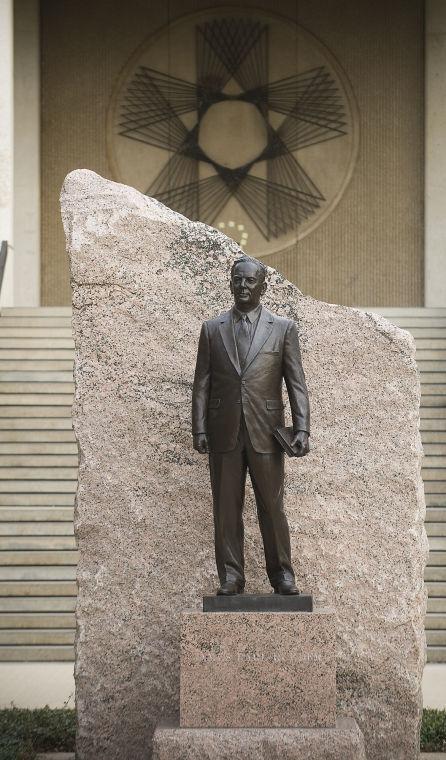 Oct. 15, 1994: The bronze statue of Gen. James Earl Rudder, 16th president of Texas A&M, was dedicated at its original location on Military Walk, in proximity to Bizzell Hall. The statue was moved to its current location in front of Rudder Tower, anchoring the south end of Military Walk, in 2009.
Be the first to know
Get local news delivered to your inbox!