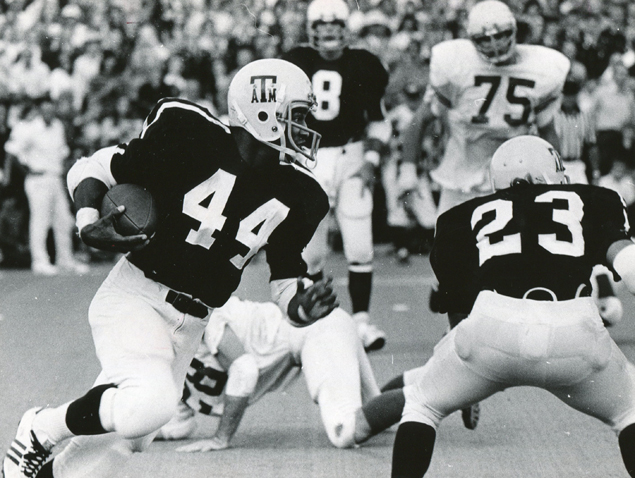 Oct. 11, 1975: Bubba Bean scored a touchdown against Texas Tech and set a record for A&M's longest run -- 94 yards. It was "a jaunt that broke [Texas] Tech's back," according to The Eagle's game coverage. The Aggies won, 38-9. Bean finished the day with 180 yards on nine rushes. 
Oct. 11, 2003: The game against Baylor was a record-setting day. Reggie McNeal set an A&M record for longest pass play when he threw to Jamaar Taylor for a 91-yard touchdown. The team set a record with 10 touchdowns, eight by rushing. Todd Pegram kicked 10 extra points, the most in a single game. The Aggies defeated Baylor, 73-10.
Oct. 11, 2008: Ryan Tannehill set the A&M freshman record for receiving during a game with a total of 210 yards. He also set the freshman record for receptions with 12. The Aggies lost to Kansas State, 44-30.
Be the first to know
Get local news delivered to your inbox!