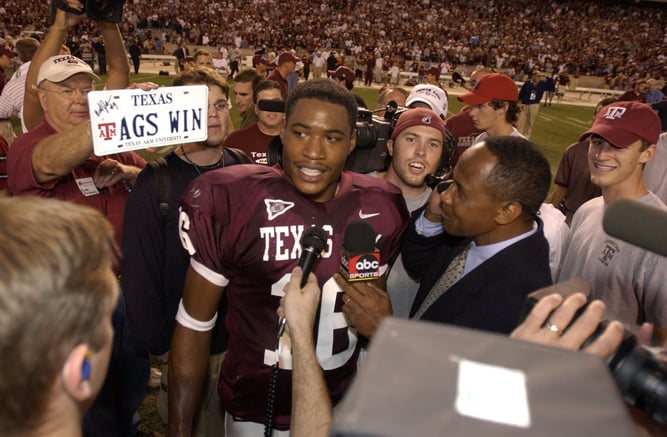 Nov. 9, 2002: Freshman Reggie McNeal led Texas A&M past No. 1-ranked Oklahoma at Kyle Field, 30-26. McNeal came off the bench and threw for 191 yards and four touchdowns. Terrence Kiel intercepted a Nate Hybl pass with 1:12 left in the game to seal the win for the Aggies. It was A&M's first upset of a No. 1 team at home.
Nov. 9, 1901: Robert B. Williams was born. Williams graduated from Texas A&M in 1923 with a degree in civil engineering. He was a pilot during World War II and commanded a bomber squadron. He led the B-17 raid on factories in Schweinfurt, Germany. Williams was one of 29 Aggies who were promoted to the rank of general by the end of WWII. He also received the Distinguished Service Cross.
Nov. 9, 1950: Gen. Dwight D. Eisenhower, then-president of Columbia University, spoke at the inauguration ceremony for A&M president M. Thomas Harrington. The ceremony was held at Kyle Field.
Harrington served as A&M's president twice. His first term lasted from June 3, 1950, to Sept. 1, 1953. His second was from Sept. 1, 1957, to July 1, 1959. He also served as the chancellor for the A&M University System from Sept. 1, 1953, to Aug. 31, 1965.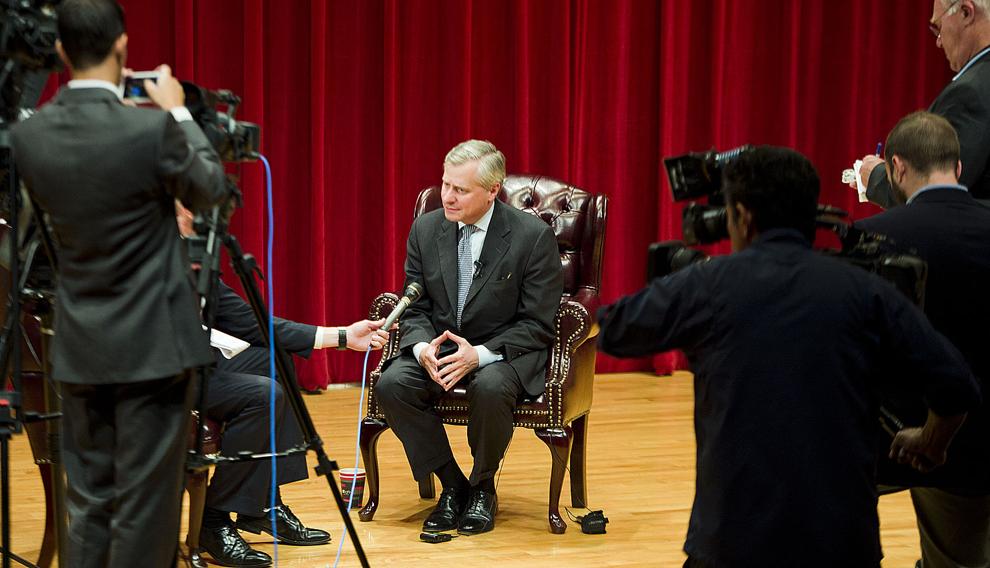 Nov. 9, 2015: Pulitzer Prize-winning author John Meacham spoke to a crowded auditorium in the Annenberg Presidential Conference Center on the Texas A&M campus to promote his book, Destiny and Power: The American Odyssey of George Herbert Walker Bush, while the subject of his writing — the 41st president of the United States — sat in the audience with his wife, Barbara.
"There is no other presidential family, there are very few other families period, who are as comfortable in their own skins — who are as confident that they did their best, they put the country first," Meacham said. "Because of that self-confidence, because of that grace, I was able to write a book in which I am enormously proud. ... I was able to write about a man whom I admired."