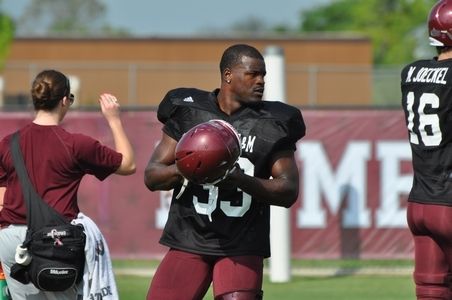 Nov. 21, 2009: Texas A&M running back Christine Michael had a 97-yard touchdown run against Baylor, the longest in school history. The Aggies defeated the Bears, 38-3. Michael finished the game with 116 yards rushing and two touchdowns.
Nov. 21, 1879: Thomas Gathright, Texas A&M's first president, was fired by the Board of Directors along with most of the faculty following an investigation.
The board had found Gathright to be ineffective in the position and the college not fulfilling its obligations under the Morrill Act of 1862. As a land-grant college under the Morrill Act, the A&M College curriculum was supposed to focus on agriculture and mechanical studies, and to teach military tactics.
Gathright had a personal dislike of military procedures and favored the classical education subjects such as math, literature and philosophy, according to Keepers of the Spirit by John A. Adams Jr. There was also an escalation of feuding among the faculty, full of strong personalities who all thought they could do a better job as president, according to A Centennial History of Texas A&M by Henry Dethloff.
Gathright and the faculty at A&M were replaced with Texas Military Institute's president John James Garland and faculty.
Nov. 21, 1958: Bonfire was reported in the Houston Post as being approximately 70 feet tall, according to the Brazos Genealogical Association.