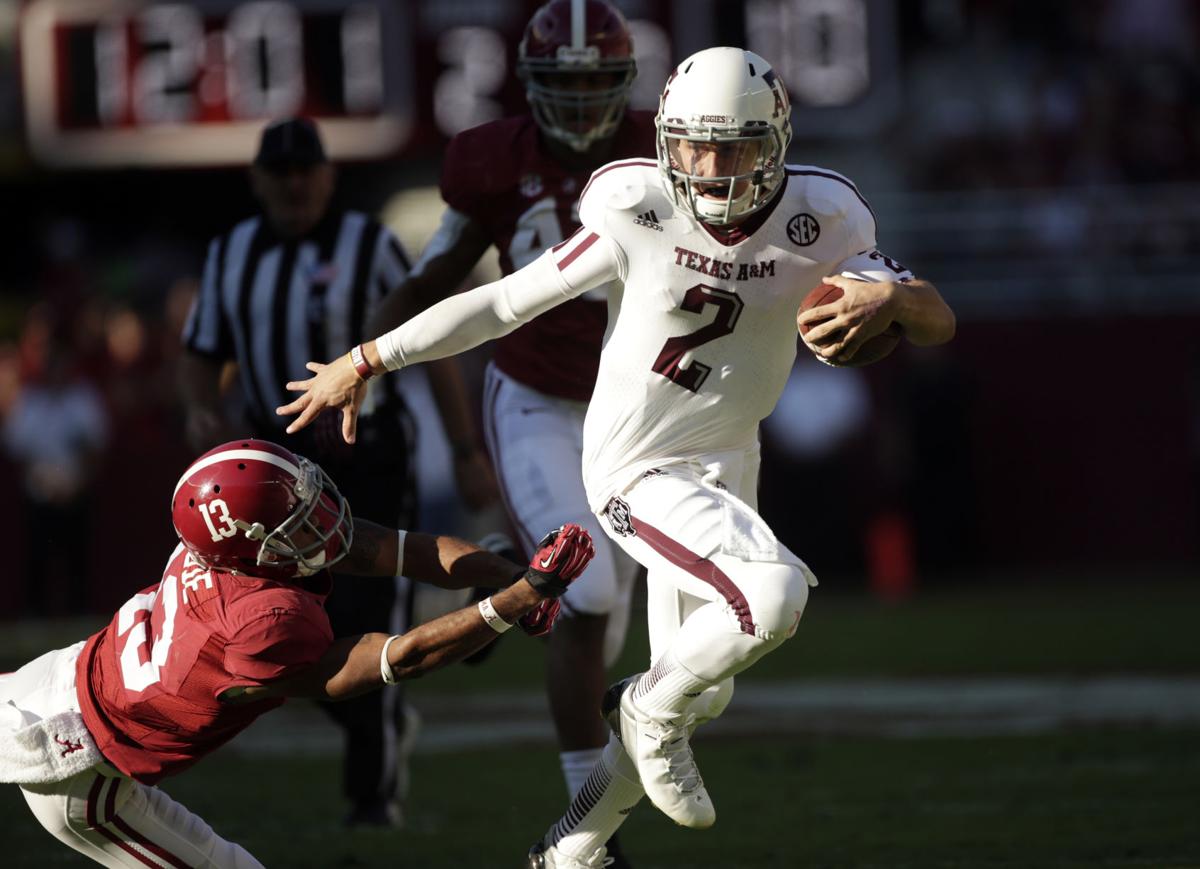 Nov. 10, 2012: Texas A&M defeated No. 1 Alabama in Tuscaloosa, 29-24. It was A&M's first time to play in Tuscaloosa and its inaugural year in the Southeastern Conference. 
The Aggies moved into the No. 8 spot from No. 15 in the BCS standings. Alabama went on to win the conference and national championship, but the game against the Aggies was its only loss for the season.
Redshirt freshman quarterback Johnny Manziel had 345 yards of total offense and two touchdowns during the game. The Aggie defense forced Alabama quarterback A.J. McCarron to throw two interceptions, one by Deshazor Everett on the goal line to prevent the Tide from taking the lead in the final minutes of the game.
Nov. 10, 1907: Staff Sgt. George Keathley was born. Keathley was in the class of 1937 and majored in agriculture. He received the Medal of Honor for action during World War II.
In September 1944, Keathley was a guide for a platoon when he took charge of two other platoons lacking leadership because their officers had been killed in action. Keathley was mortally wounded by an enemy hand grenade, yet refused to leave the battle and seek shelter.
He continued giving orders until reinforcements arrived, which then prompted the Germans to withdraw. Keathley died shortly after.
"Had it not been for his indomitable courage and incomparable heroism, the remnants of three rifle platoons of Company B might well have been annihilated by the overwhelming enemy attacking force," according to the medal citation.