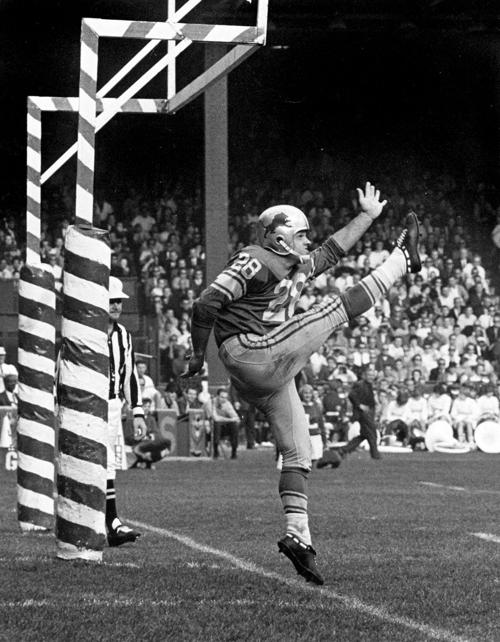 May 12, 2017: Yale Lary, Texas A&M's lone Pro Football Hall of Fame member, died at his home in Fort Worth. He was 86 years old.
Yale suited up for the Aggie football team from 1949 to 1951. He also lettered for the Aggie baseball team from 1950 to 1952. In football, he was an All-Southwest Conference honoree in 1951, his senior season. The same year, he helped guide the Aggie baseball team to the College World Series.
The Detroit Lions selected Lary in the third round of the 1952 NFL Draft and he spent 11 seasons as a defensive back, punter and return specialist. The Lions won NFL World Championships in 1952, 1953 and 1957.
He ranks third in Lions' history in Pro Bowl appearances with nine, and picked up five All-NFL selections. His time with the team was split due to service in the U.S. Army from 1954 to 1956.
Lary pulled down 50 interceptions and ranks second in the team's history in career interception return yards with 787.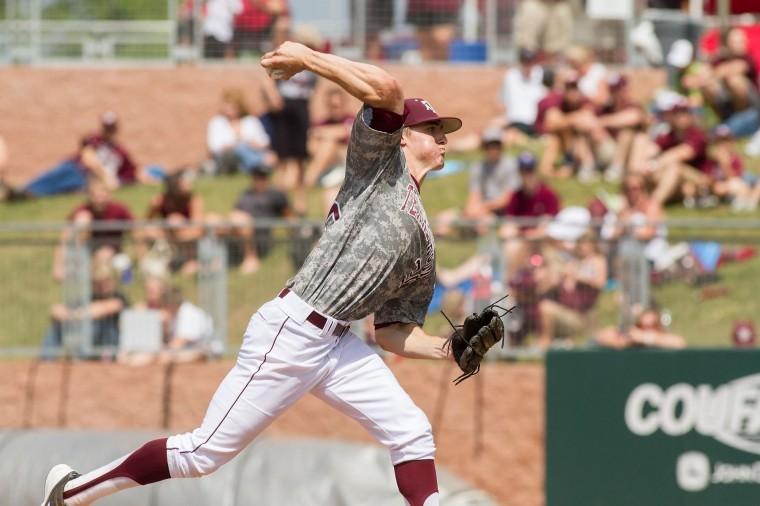 May 12, 2012: Ross Stripling threw the first no-hitter at newly renovated Olsen Field at Blue Bell Park. It was the first no-hitter for the Aggie baseball program since 2004. The Aggies defeated San Diego State, 1-0.
Stripling missed a perfect game by one pitch — he walked a San Diego State batter on a 3-2 count in the fifth inning.
"I tried to get too pretty with that last pitch," Stripling said. "It was an inside fastball, and it was a ball. It was in. I should have just attacked [Zavala] there and made him hit it. Looking back, it's something I regret, but it's all right. I faced the minimum. That's pretty cool." 
Stripling was one of A&M's most decorated players, earning All-American honors during his tenure. He was selected by the Los Angeles Dodgers in the fifth round of the 2012 draft.
Stripling's April 8, 2016 major-league debut almost yielded a no-hitter, too. Stripling was removed after throwing seven-and-a-third innings and 100 pitches without allowing a hit to the San Francisco Giants.