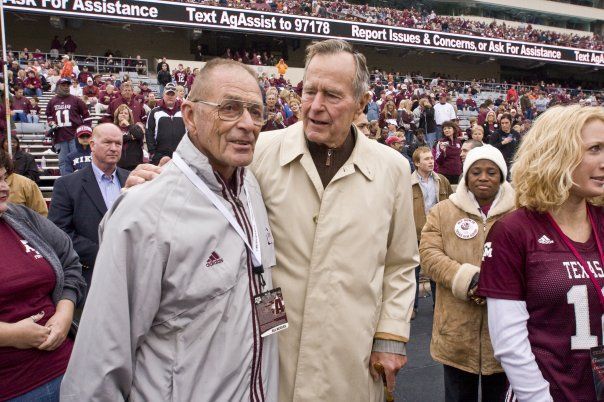 March 9, 2015: Longtime Texas A&M athletics icon Billy Pickard died. 
The 81-year-old Wilford "Billy" Pickard arrived on the A&M campus in 1952 and was a member of the Corps of Cadets Company A-Armor. He joined the football team that same year as a trainer. He worked for 10 A&M football coaches from Paul "Bear" Bryant to Mike Sherman. 
During coach Jackie Sherrill's time at A&M, 1982-88, Pickard added adviser to his title, and later was named an assistant athletic director for training, equipment and facilities. 
Pickard was named an associate athletic director for facilities in 1994 and was later named senior associate athletic director for facilities. He helped oversee the building of the Bernard C. Richardson Zone at Kyle Field, the Bright Football Complex, Nye Academic Center and the Carolyn and Jack Little Complex on west campus.
March 9, 1875: The state legislature passed an act creating the Board of Directors for the A&M College. Their first meeting was June 1.