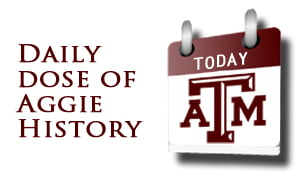 March 11, 2020: Junction Boy Norbert Kurt "Dutch" Ohlendorf, who went from walk-on to a co-captain while playing for Paul "Bear" Bryant, died at the St. Joseph Manor.
Ohlendorf was one of 35 players who survived Bryant's legendary 10-day training camp in Junction in 1954, laying the foundation for the 1956 team to go 9-0-1.
"Oh my goodness, I can still remember the first time I met him, it was in a dance hall back in San Marcos," All-American offensive lineman Dennis Goehring said. "We played against each other in high school, so I had a lot of respect for him before he ever got to A&M. He became a dear friend of mine, he was everything you wanted in a friend."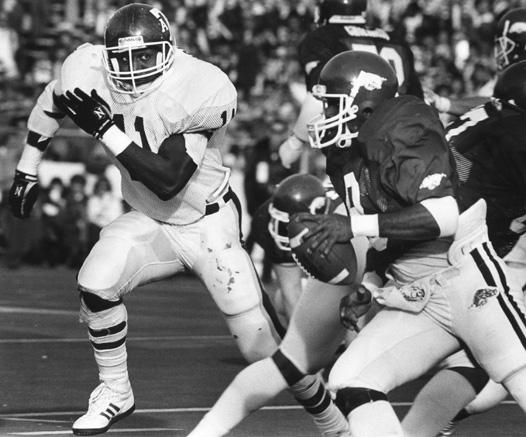 March 11, 1965: Happy birthday, Johnny Holland. The All-American linebacker had 155 tackles for the Aggies in 1984, which ranks second in program history, and he ranks second in career tackles with 455. He was a second-round draft pick in 1987, going to the Green Bay Packers.
Holland was inducted into the Texas A&M Athletic Hall of Fame in 1993. He currently serves as run game specialist and outside linebackers coach for the San Francisco 49ers.