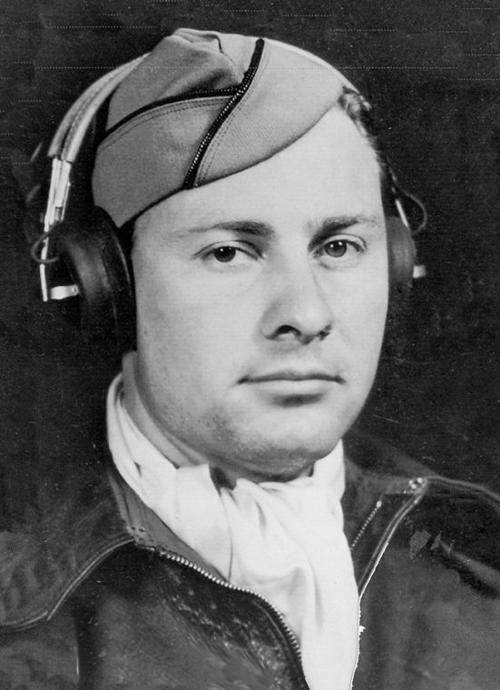 Oct. 26, 1944: Maj. Horace Carswell Jr., class of 1938, piloted a B-24 bomber in a lone mission over the South China Sea. He and his crew were on a night sweep of the area and came across a convoy of 12 Japanese ships escorted by two destroyers. Carswell flew the plane through several low-level bombing runs. The plane sustained heavy damage from anti-aircraft fire, so he ordered his crew to bail out. He hoped to make it over the mountains where it would be safe to land. The last engine failed and the plane crashed into the side of the mountain.
Carswell was posthumously given the Medal of Honor for his "consummate gallantry and intrepidity," according to the medal citation. "Major Carswell gave his life in a supreme effort to save all members of his crew. His sacrifice, far beyond that required of him, was in keeping with the traditional bravery of America's war heroes."
Oct. 26, 1886: A working steam engine was put on display at the first Texas State Fair in Dallas to promote A&M College. Students Frederich Ernst Giesecke (later the first head of the architecture department), E.H. Whitlock, M.D. Tilson, Harry L. Wright, C.L. Burghard, I.A. Cottingham, W.F. Woodward and C.C. McCulloch built the engine as a class project. "For many years [the steam engine] could be seen in the lobby of the Engineering Building," according to A Centennial History of Texas A&M by Henry Dethloff. Another project in the A&M exhibit was an inlaid chess table made of black walnut by Franz Flach, class of 1886, who had worked in the campus cabinet shop.
The exhibit would be seen by 100,000 people by the time the fair closed two weeks later, according to Texas A&M: The First 25 Years by Lyman Hardeman.
Oct. 26, 1926: Chester J. Reed was born. Reed graduated from Texas A&M University in 1947 with a degree in veterinary medicine. He is the namesake for Reed Arena, where the university plays its basketball and volleyball games.
In 1986, Reed, a veterinarian in Houston, and his wife Billie Jean contributed 265 acres of undeveloped land near Houston to the university, which would be used as a primary asset to fund the construction of the arena. The arena opened in fall 1998, and holds nearly 13,000 people.
Be the first to know
Get local news delivered to your inbox!