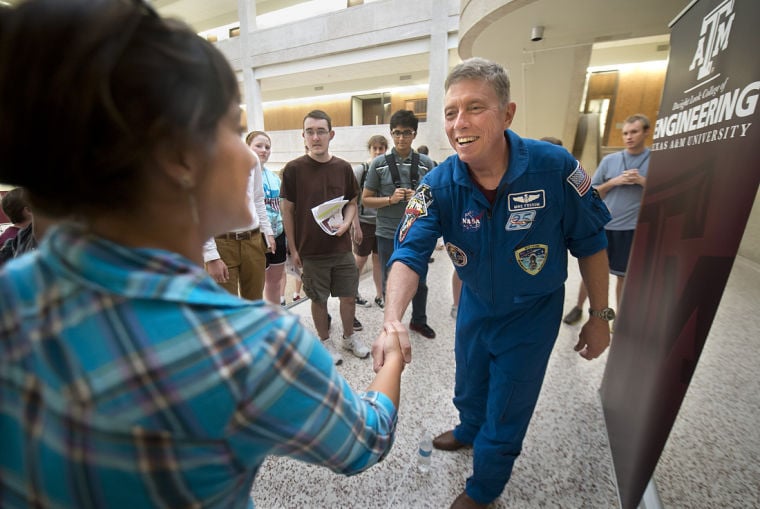 July 4, 2006: Mike Fossum, class of 1980, became the second Aggie to go to space. The flight aboard the Space Shuttle Discovery lasted 13 days.
Fossum traveled as a specialist of mission STS-121 to the International Space Station, the first Aggie to make the trip. The mission was scheduled to test new safety and repair techniques introduced after the Space Shuttle Columbia disaster in 2003.
The A&M graduate was part of a second mission in 2008, and a third in June 2011, when he served as commander of the International Space Station.
He is now the chief operating officer at Texas A&M's Galveston campus.
July 4, 1931: Texas A&M deeded 7.9 acres along the eastern boundary of campus to the State Highway Department. The land was used to build the right-of-way for the new Texas 6 highway.
"In addition to the physical improvement of A&M facilities, the building program of this era had yet another intangible, symbolic impact upon the College," historian Henry C. Dethloff wrote in A Centennial History of Texas A&M University. "Texas A&M turned away from the railroad and the west, leaving its pioneering days behind, and faced the new highway, the east, and a new era."