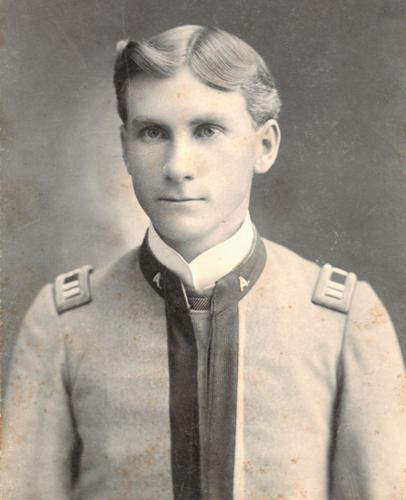 July 22, 1876: Edwin Jackson Kyle, class of 1899 and the namesake of Kyle Field, was born in Kyle.
He served as senior captain in the Corps of Cadets at Texas A&M, and even stood in as interim commandant for about three months. He was the only cadet to have ever served in such a capacity as a member of the faculty. Kyle was the class president and valedictorian, according to his Distinguished Alumni profile.
He returned to A&M in 1902 after completing further education at Cornell University. He was hired onto the faculty at A&M to teach horticulture classes and conduct research at the agriculture experiment station, according to A Centennial History by Henry Dethloff. Kyle was also put in charge of athletics.
Kyle used his own funds to purchase lumber to build bleachers and later bought a covered grandstand from the Bryan fairgrounds for "stadium" seating, according to a 1996 Texas Aggie magazine article by David Chapman. In 1906, a group of students decided to unofficially name the field after Kyle. It was officially confirmed as Kyle Field by the Board of Directors in April 1956.
For more on Kyle, visit our profiles section.
July 22, 1898: Jack Mahan was the first Aggie to compete in the Olympics. Mahan competed in track and field events during the 1920 summer games, placing 12th in the javelin throw.