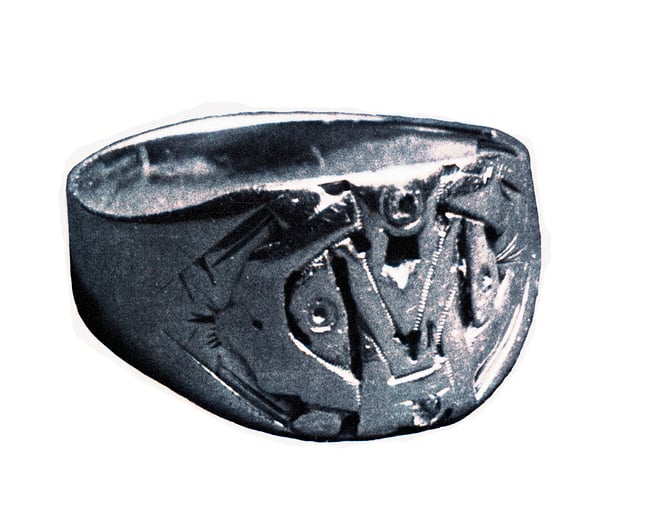 July 19, 1889: The class of 1889 designed the first Texas A&M class ring with an intertwined "AMC" on it. 
The Aggie ring has evolved since then. Several symbols have been added to the design — a shield and eagle on the crest, the Texas State Arms wrapped in a wreath of olive and live oak branches on the left, and a cannon, saber and rifle on the right.
July 19, 1911: Michael R. Balenti became the first Aggie to play in a Major League Baseball game.
Balenti, a shortstop, debuted with the Cincinnati Reds. He appeared in eight games in 1911 with eight plate appearances. He would reach the majors again in 1913, playing for the St. Louis Browns.