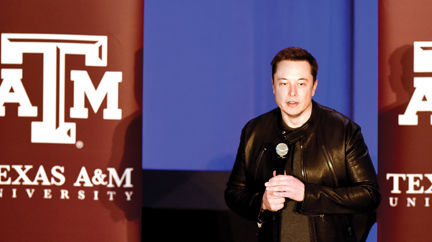 Jan. 30, 2016: Technology entrepreneur Elon Musk made a surprise appearance at Texas A&M. Musk, the founder and CEO of Tesla Motors and SpaceX, gave the closing remarks of the SpaceX Hyperloop Pod Design Competition weekend, which was at the Hall of Champions at Kyle Field.
SpaceX sponsored the competition, in which student teams submitted designs for passenger pods for the high-speed Hyperloop system. MIT's graduate students took the weekend's top honors.
According to Musk's designs, the Hyperloop would be capable of transporting "pods" of 20-30 people through a 12-foot diameter tube at speeds of roughly 700 mph between regional areas such as Dallas and Houston or Los Angeles and San Francisco.
"What we really intended to do with the Hyperloop was to spur interest in new forms of transportation, and I'm starting to think this is really going to happen," he said. "It's clear that the public and the world want something new, and you're going to bring it to them."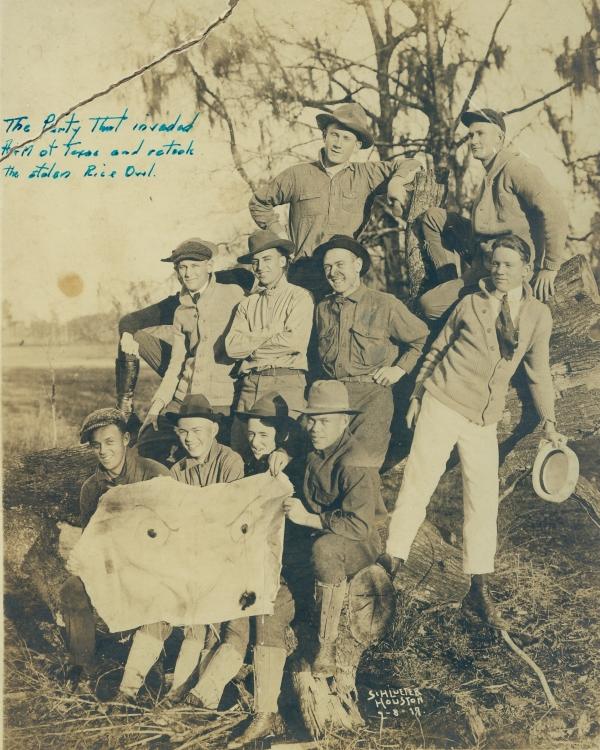 Jan. 30, 1917: Rice students reclaimed their owl mascot, which was 6 feet tall, made of canvas and stuffed with sawdust. A&M cadets stole the mascot on Jan. 16 following a basketball game in Houston. 
After some unsuccessful searches, Rice students were finally notified in late January that "Sammy is fairly well and would like to see his parents at 11 o'clock," according to The Rice Thresher student newspaper. The telegram was a code from a detective, aka "Snowball," the students had hired to find the bird. Rice's mascot is still known as "Sammy" today.
The Rice students drove from Houston in two automobiles the night of Jan. 30. They recaptured the owl and left. The Aggies found out, then left in cars while others rode the train, catching up to the fleeing party in Millican. The Rice students, fearing the Aggies would recapture the mascot, divided the canvas and burned the sawdust.
Jan. 30, 1942: Former Texas A&M baseball player Davey Johnson was born. Johnson played one season with the Aggies before signing with the Baltimore Orioles in 1962. Johnson played 13 seasons in the major leagues with the Orioles, Atlanta Braves, Philadelphia Phillies and Chicago Cubs. Johnson was the starting second baseman for the Orioles when they won four American League championships and two World Series titles between 1965 and 1972.
Johnson was a four-time All-Star and won three consecutive Gold Gloves from 1969 to 1971. After he retired from baseball, Johnson began coaching. He spent 17 seasons as the manager of the New York Mets, Cincinnati Reds, Baltimore Orioles, Los Angeles Dodgers and Washington Nationals. He led the Mets to a World Series victory in 1986 and was named manager of the year twice (1997 and 2012).