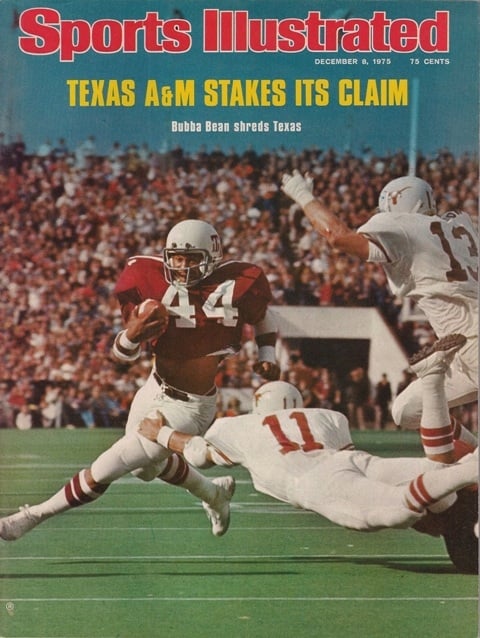 Jan. 26, 1954: Former Texas A&M football player Bubba Bean was born. Bean played running back for the Aggies from 1972 to 1975. He rushed for 2,846 career yards. He also had 19 rushing touchdowns. In 1975, Bean appeared on the cover of Sports Illustrated. He is one of two Aggies (Johnny Manziel being the other) to appear on the cover of the magazine.
Bean was drafted ninth overall in the 1976 NFL draft by the Atlanta Falcons. He played three seasons for the Falcons, rushing for 1,528 yards and six touchdowns.
He is now the youth outreach coordinator for the city of Bryan.
Jan. 26, 1963: Gen. James Earl Rudder (A&M president from 1959 to 1970) and his family were living at the President's House when it was destroyed by fire. The Rudders escaped unharmed and moved to temporary housing until the new home was built in 1965.
The original house was built in 1893 for Lawrence Sullivan Ross. "The 1963 fire quickly consumed the entire home, but with the assistance of firefighters and nearly 100 neighbors and students, almost all of the furniture on the first floor was saved," according to Office of the President.