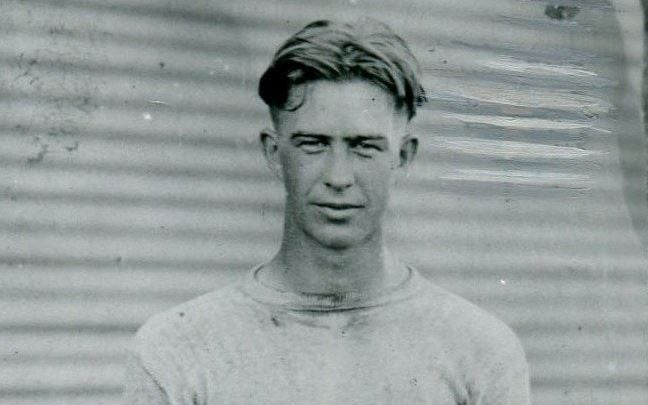 Jan. 2, 1922: A&M upset Centre College, 22-14, in the Dixie Classic. Sophomore E. King Gill had been on the football team as a backup running back, but left in the middle of the season to focus on basketball. At the Dixie Classic, Gill, a native of Dallas, was spotting in the press box for sportswriters to help record game stats and recognize players on the field.
By halftime, many of the Aggie players were out due to injuries, so coach Dana X. Bible waved Gill down from the press box. Gill told The Houston Post in 1971 that when he got to the sideline, Bible told him, "Boy, it doesn't look like I'm going to have enough players to finish the game. You may have to go in there and stand around for a while."
Gill put on a uniform and stood on the sidelines. The Aggies were able to pull it together and surprise everyone with a victory. The Eagle called it "the most spectacular, most nerve tingling football game ever staged in the history of the game in the southwest."
Gill said in a 1956 interview with The Houston Post, "I wish I could say that I went in and ran for the winning touchdown. But I did not. I simply stood by in case my team needed me."
The game was recalled during the 1939 national championship season as a story to use on the radio, and the 12th Man tradition was born. A&M's student body is known as the 12th Man and stands during games to show support.
A bronze statue of Gill in his football uniform is located in front of Kyle Field. Coach Jackie Sherrill created the 12th Man Kickoff Team in 1983, which was comprised of all walk-on players. The tradition has evolved to having one walk-on player on special teams wearing the No. 12 jersey.
Jan. 2, 1909: David Hitchens Morgan was born. Morgan was the 14th president of Texas A&M. He served as president from Sept. 1, 1953, to Dec. 21, 1956. Morgan was the president of the school when Paul "Bear" Bryant was hired as the head football coach.