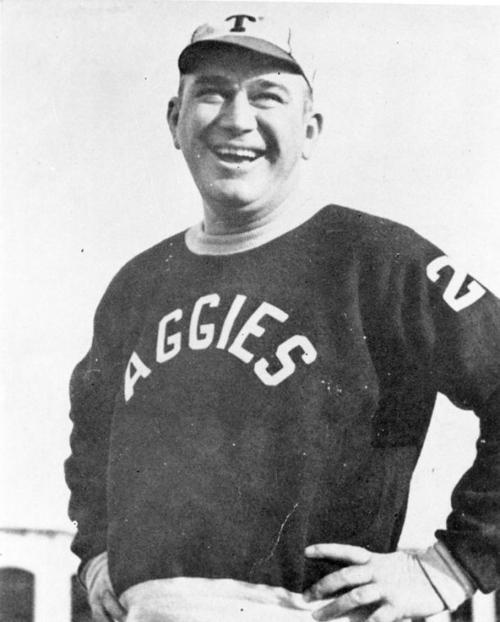 Dec. 30, 1896: Homer Norton was born. Norton coached the A&M football team from 1934 to 1947. Before coming to A&M, he coached at Centenary College in Shreveport, Louisiana, where his teams had a record of 60-19-9 from 1926 to 1933.
Norton had an overall record of 82-53-9 at A&M, including the 1939 undefeated national championship season, and three Southwest Conference championships. A&M standouts he coached included All-Americans John Kimbrough and Joe Routt. He has the second-most wins for a coach in A&M history.
After retiring from A&M in 1947, Norton became a sports columnist for The Houston Post and owned and operated several restaurants and a motel, according to the Texas State Historical Association. He died in 1965.
Dec. 30, 1989: A&M lost to Pittsburgh, 31-28, in the John Hancock (Sun) Bowl. The Aggies had the lead until the last two minutes, when the Panthers scored on a 44-yard touchdown pass to win.