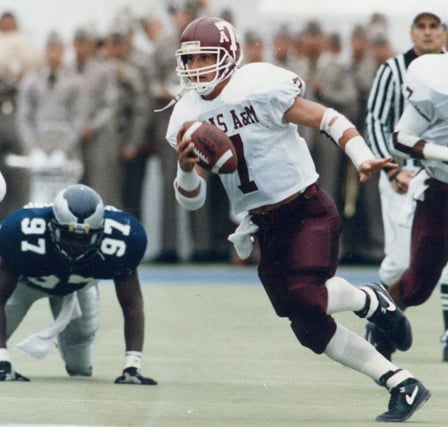 Dec. 14, 1991: Texas A&M senior quarterback Bucky Richardson placed 10th in Heisman Trophy votes with 45 points. Wide receiver Desmond Howard from Michigan won with 2,077 points.
Richardson was also named to the All-Southwest Conference team that season.
Dec. 14, 2002: The Junction Boys television movie aired on ESPN. The movie was based on the Jim Dent book about the football summer camp in Junction, run by Texas A&M coach Paul "Bear" Bryant. It was Bryant's first year at A&M. He came up with the camp as a way to get away from campus distractions, and to hold practice all day. The camp was held during the height of the Texas summer during a drought.