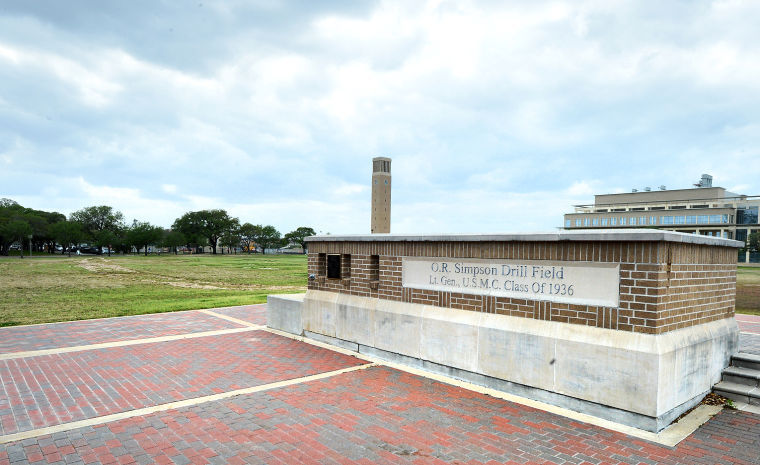 April 9, 1988: Simpson Drill Field was dedicated in honor of Lt. Gen. Ormond R. Simpson, a 1936 mechanical engineering graduate. After WWII, Simpson came back to Aggieland to serve as assistant vice president for student services and head of the School of Military Sciences.
According to the Brazos County historical marker, the drill field was the site for the Corps of Cadets to practice drill formations, artillery and infantry exercises and pilot training in the 1920s. The annual Bonfire was built on the field from 1909 to 1955.
April 9, 1821: Bryan resident Harvey Mitchell petitioned state commissioners about looking for a site for A&M College. He pledged more than 2,200 acres as a donation if they chose Bryan as the site. Mitchell died in 1901.
April 9, 1989: Reveille IV's funeral occurred on Kyle Field, and she was buried on the north side with Reveilles I, II and III.