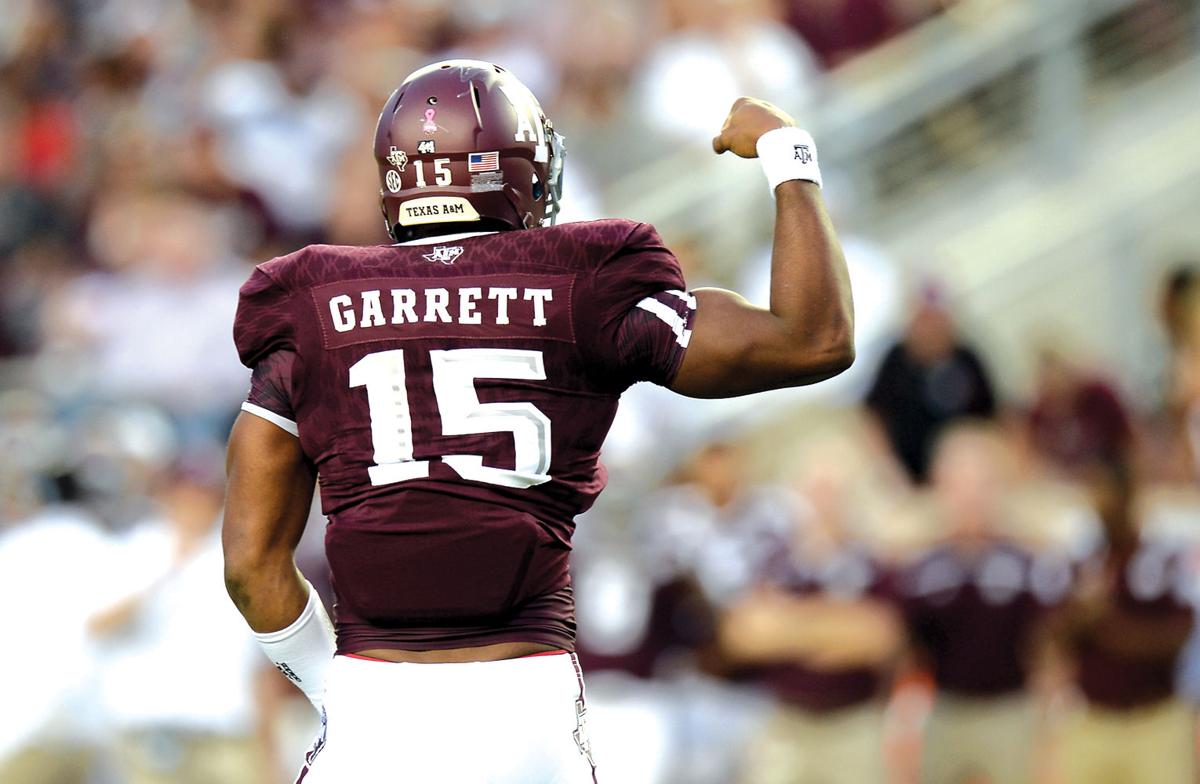 April 27, 2017: Texas A&M defensive end Myles Garrett was selected first overall by the Cleveland Browns in the NFL draft. He is the first Aggie to be selected No. 1 overall.
Garrett did not attend the draft in person but spent the evening with family and friends. "It was just amazing," he said. "That feeling ... I've never had anything like it and hopefully I'll have many more moments like that. There weren't many words said because everyone knew how great of a moment this was for each and every one of us. I'm just glad that I could spend it with them, and I knew I was being shown love by every single one in this room."
April 27, 1963: The A&M Board of Directors ruled that as of June 1, women will be allowed to enroll, with limitations. They could enroll into graduate programs and veterinary medicine. Wives and daughters of faculty and staff, students' wives and women staff members would be admitted to undergraduate programs.
April 27, 2005: The Aggie Softball Complex was filled with a record crowd of 2,341 fans as Texas A&M defeated No. 6 Texas, 5-3. 
April 27, 2015: Dude Perfect, a group of five Aggies made famous for their trick-shot videos online, helped ring the Nasdaq closing bell as part of a celebration of YouTube's 10th anniversary.