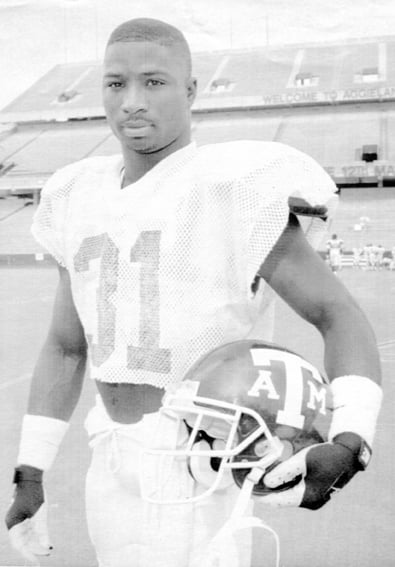 April 24, 1994: Five Texas A&M football players were selected in the NFL draft. Defensive tackle Sam Adams and cornerback Aaron Glenn went in the first round to the Seattle Seahawks and New York Jets, respectively. Tackle Jason Matthews was picked in the third round by the Indianapolis Colts. The Colts also drafted Lance Teichelman, a defensive tackle, in the seventh round. Defensive end Eric England was taken in the third round by the Arizona Cardinals.
Adams and Glenn each made three Pro Bowls. Adams won a Super Bowl with the Ravens in 2000.
April 24, 1965: Membership in the Corps of Cadets was made optional for freshmen for the 1965-1966 academic year. The role of the Corps of Cadets gradually changed from its original focus on military training.