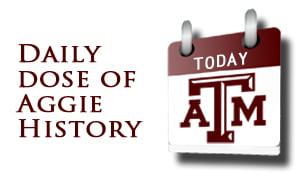 July 27, 1902: DeWitt Greer, class of 1923, was born in Shreveport, Louisiana.
Greer is credited as the "father of the Texas highway system." The state highway building in Austin is named for him.
Greer served as the chief engineer for state highways. After World War II, Greer's efforts added 50,000 miles of paved highways in Texas and more than 40,000 miles of paved farm roads.
He died Nov. 17, 1986.