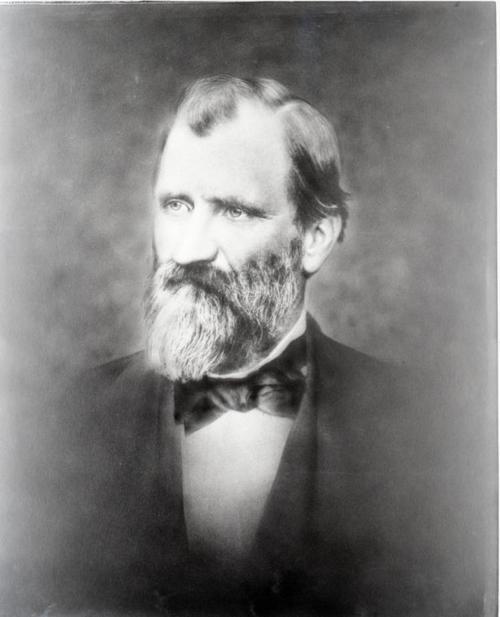 July 15, 1876: The Board of Directors hired Thomas Gathright as the first college president.
Gathright was a contentious first leader after his appointment. On Nov. 21, 1879, he was fired by the board, along with most of the faculty, following an investigation.
The board had found Gathright to be ineffective in the position, and that the college was not fulfilling its obligations under the Morrill Act of 1862. As a land-grant college under the Morrill Act, the curriculum at A&M College was supposed to focus on agriculture and mechanical studies, and to teach military tactics.
Gathright had a personal dislike of military procedures and favored the classical education subjects such as math, literature and philosophy, according to Keepers of the Spirit by John A. Adams Jr. There was also feuding among the faculty, according to A Centennial History of Texas A&M by Henry Dethloff.
Aggie birthdays
July 15, 1860: Roger H. Whitlock, who served two terms as acting president of Texas A&M. The first was January through July 1898 and then again from December 1901 to July 1902.
July 15, 1965: Scott Livingstone, A&M infielder and second-round MLB draft pick. Livingstone was a four-year starter at A&M. He went on to win a silver medal with the U.S. team at the Pan American Games in 1987, and played eight years in Major League Baseball.
Be the first to know
Get local news delivered to your inbox!