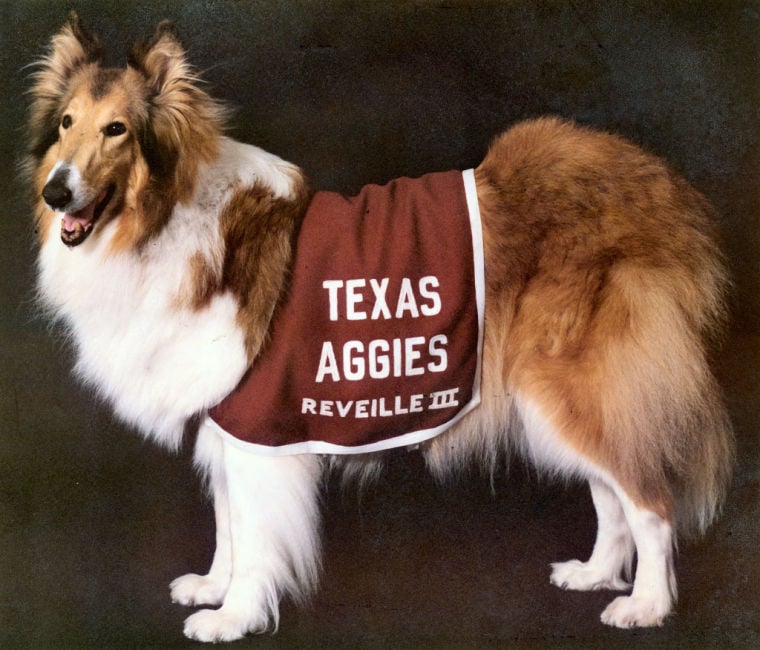 May 31, 1975: Reveille III died after recurring bouts with a pancreas disease. Her funeral was postponed until September when students returned for classes and could attend.
Reveille III was the first Texas A&M mascot that was an American purebred collie. She made her debut at A&M's first home football game of the 1966 season and served through her death.
Her last handler, Don Jones, class of 1977, said she hated harmonicas and "whistle jocks" — the freshmen who read the day's announcements. According to Reveille: First Lady of Texas A&M by Rusty and Vannessa Burson, Reveille III learned how to stand on her hind legs to drink out of the water fountains on campus.
She is buried outside of Kyle Field with the other Reveilles.