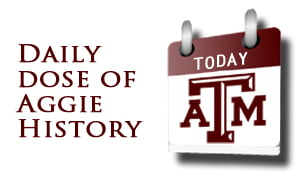 May 18, 2012: The sixth-ranked Texas A&M baseball team held off No. 22 Oklahoma State, 8-7, at Allie P. Reynolds Stadium in Stillwater, to clinch the No. 2 seed in the Big 12 tournament and also earn its 40th win of the season.
It was the 20th time in program history the Aggies won 40 or more games in a season.
Be the first to know
Get local news delivered to your inbox!