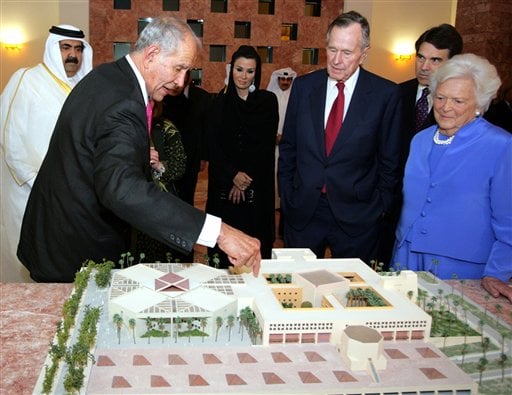 March 19, 2007: Former President George H.W. Bush and Barbara Bush attend the inauguration of a new building at the Texas A&M Qatar branch campus.
March 19: 1863: The birth date of Mark Francis, the first dean of the School of Veterinary Medicine. Francis developed a system to fight the fever tick. He is considered the father of veterinary science in Texas. He died on June 23, 1936.
Be the first to know
Get local news delivered to your inbox!