June 21, 1851: Robert Teague Milner, who served as A&M president from September 1908 to October 1913, was born. Before becoming president, Milner was a teacher, newspaper editor, state legislator and the first Texas agriculture commissioner. While a state representative, he authored the education code that requires public schools to teach Texas history, according to the Texas State Historical Association.
Milner is the namesake for Milner Hall, which was built in 1911 as a dormitory. The building faces Ross Street and is located southwest of Sbisa Dining Hall. In 1976, the dorm was converted to offices and classrooms. 
June 21, 1909: Michel T. Halbouty, class of 1930, was born in Beaumont. The successful wildcatter and businessman is the namesake for the Halbouty Geosciences Building.
He was the recipient of the Hoover Medal, Legendary Geoscientists Award from the American Geological Institute and Horatio Alger Award. Halbouty also is the namesake for the American Association of Petroleum Geologists' Outstanding Leadership Award.
The Houston-based oilman was the first to approach President George H.W. Bush about bringing his presidential library to A&M.
Halbouty died in 2004.
June 21, 2006: White-tailed triplet female fawns, named Sandy, Debbie and Gavi, were born at A&M's Wildlife and Exotic Animal Center. It is highly unusual for triplet fawns to be born. They were fathered by Dewey, the first cloned white-tailed deer in the world.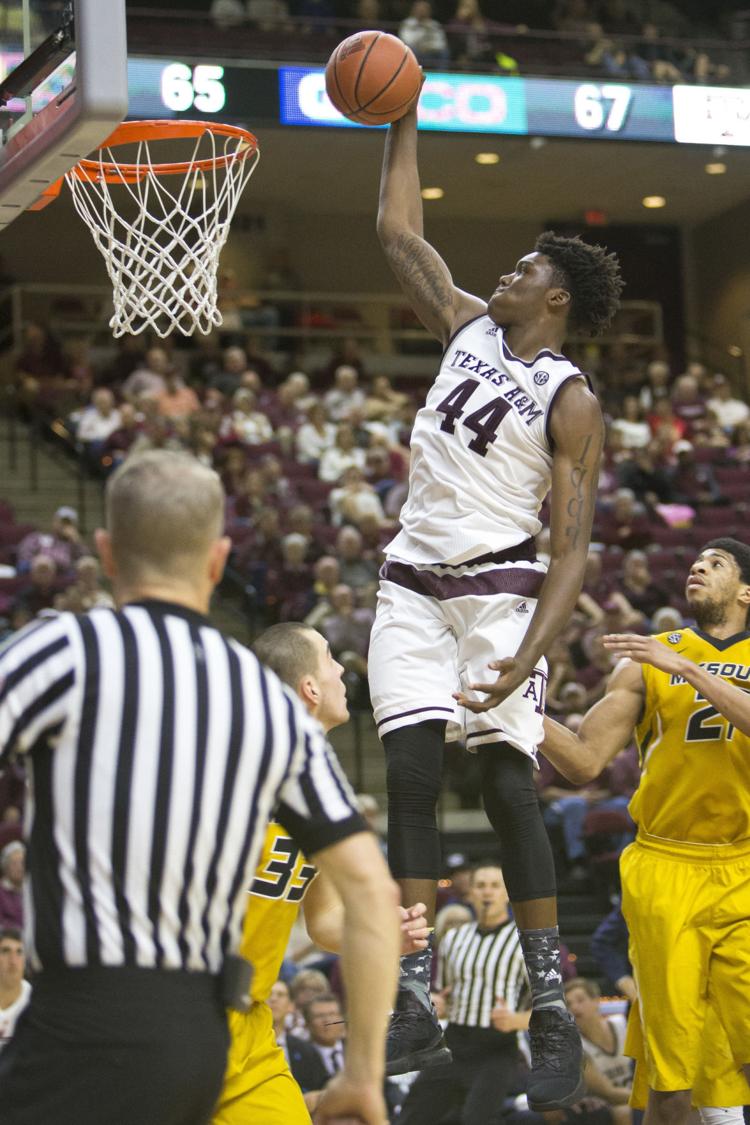 June 21, 2018: Texas A&M sophomore forward Robert Williams was picked 27th in the first round of the NBA Draft by the Boston Celtics. He was the first Aggie to be drafted in the first round since Acie Law IV in 2007. Williams was the Southeastern Conference defensive player of the year as a freshman and co-defensive player of the year as a sophomore.