June 20, 1949: Dave Elmendorf, former All-American football and baseball star at Texas A&M, was born in San Antonio.
Elmendorf was drafted by the Los Angeles Rams in the third round of the 1971 NFL draft. He was also drafted by the New York Yankees, but opted to play football.
He played nine seasons with the Rams, finishing his professional career with nine interceptions and a Super Bowl appearance. In 1997, he was inducted into the College Football Hall of Fame. In February 2017, he was inducted into the Texas Sports Hall of Fame. He has also served as color commentator for Texas A&M football's radio broadcasts.
June 20, 1965: Former A&M basketball standout Winston Crite was born in Bakersfield, California.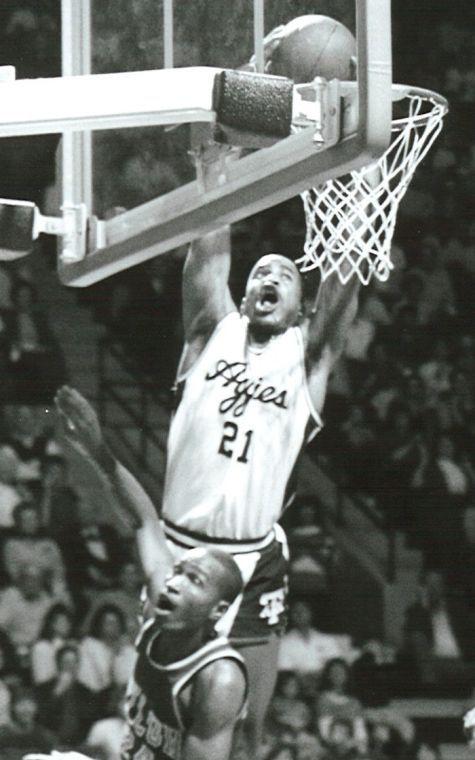 In his first game with the Aggies, Crite recorded 24 points and 15 rebounds — the first Aggie to produce a double-double in his debut. 
The 6-foot-7 small forward finished his senior year with averages of 16.8 points, 7.4 rebounds and two blocks per game and led the Aggies to the Southwest Conference tournament title despite being an eight seed. 
The Phoenix Suns selected Crite in the third round of the 1987 NBA draft. He played in the league for two seasons before going to play overseas.