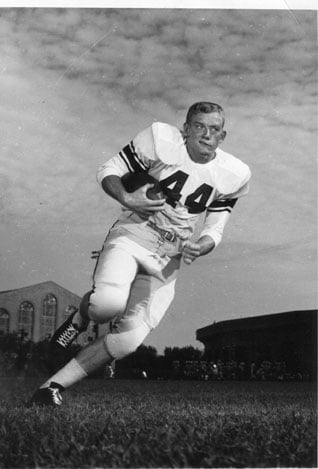 Sept. 21, 1957: The Aggies, ranked No. 2 in preseason polls, defeated Maryland, 21-13, in the season opener in Dallas. Running back John David Crow was injured and would not play in the next game. The season opener was also the beginning of coach Paul "Bear" Bryant's last season at Texas A&M. Crow would still go on to win the 1957 Heisman Trophy.
Sept. 21, 1990: Former Texas A&M defensive back Steven Terrell was born. Terrell played for the Aggies from 2009 to 2012. Terrell was one of seven true freshmen that saw action in all 13 games during the 2009 season.
Terrell earned Academic All-Big 12 honors in 2010 and 2011. He recorded 61 tackles and two interceptions during his senior year.