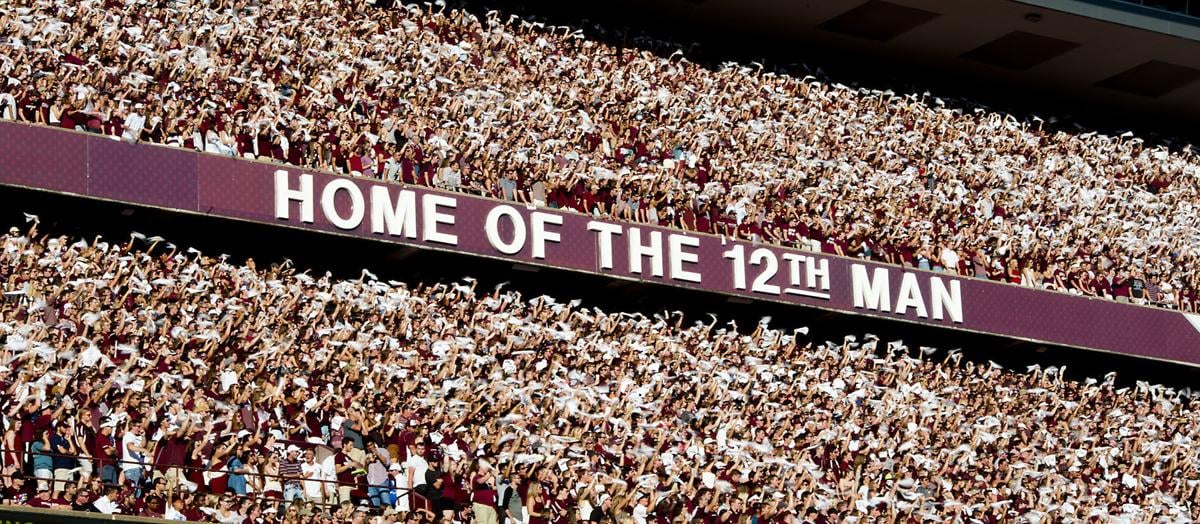 Texas A&M University and the Indianapolis Colts have reached a settlement in a lawsuit over the trademark of 12th Man.
The university sued the NFL team in November for infringement on the trademark. On Wednesday, the school announced the lawsuit has been settled "amicably and with good will."
No details of the settlement were released.
The origin of the Aggies' 12th Man trace to 1922, when the Aggies faced Centre College in the Dixie Classic. Due to injuries, A&M coach Dana X. Bible had to call down E. King Gill, an athlete who wasn't with the football team at the time, to suit up for the second half.
Gill never had to be called into the game, but that started the tradition of A&M students standing throughout the entire game and referring to themselves collectively as the 12th Man.