Texas A&M University has prohibited chalking as a form of messaging on campus surfaces. 
Since the change to the school's sign policy was made Wednesday afternoon, many students have taken to social media to express their dislike of the new regulation. 
The school previously defined chalking as using a substance that is washable by rain or water to write or draw on surfaces including sidewalks. The update forbids any type of chalking, regardless of the substance used or "message content or viewpoint."
The update, according to a release on Texas A&M Today, is prompted in part by advances in social media and other technology. The statement says that "the need for chalking as a communications channel in 2020 is no longer as important for message distribution."
Additionally, the release states, there have been issues related to the removal since nonsoluble forms of chalk including aerosol spray are "increasingly being used" in violation with the previous policy.
The use of railroad chalk, the release says as an example, requires power washing to remove it and could cost up to $100 per incident with the equipment and labor. 
"Monitoring the use of different types of chalk is labor and time intensive and cost prohibitive," the release reads. "During COVID-19 especially, the need to avoid diverting personnel from priority cleaning of classrooms and buildings is critical."
The update comes at a time when several chalk messages were displayed around campus sidewalks against Lawrence Sullivan Ross, the former A&M president, Texas governor and Confederate general who has a statue in his image standing on campus. Many recent notes said "Sul Ross White Supremacist" and similar sentiments. 
In recent months, students have held multiple protests calling for the statue to be removed, some requesting it be put in the school's Cushing Memorial Library & Archives. 
A&M sophomore Amanda Harvey said she has never written anything in chalk on campus before. Even so, she said she feels like the new ban is putting the interests of donors before those of the current students, since she thinks the new ban may be in response to the recent messages against the Sul Ross statue on campus. 
Ultimately, Harvey said that the ban impacts everyone, not just those who were writing notes about the statue.
"It doesn't matter if you're pro-Sully or anti-Sully," Harvey said, "this chalk ban is an attack on all students' rights to promote their organization, and we should all be upset by it." 
Chalking is fairly new for A&M senior and Young Dems BCS president Lora Morgan, who said she started using chalk to write messages against the Sul Ross statue in recent months. She and other students started chalking the campus periodically around early July, Morgan said.
"It's very disappointing," she said of the new ban, "to see the university pay lip service to listening to the concerns of students of color and cultivating a more inclusive campus environment for them, yet actively silencing students of color and those who support them by banning them from peacefully exercising their First Amendment right, by writing with chalk on the ground — something that was neither illegal, nor was until [Wednesday] a violation of campus rules."
When talking to others who use chalk on campus, Morgan said she's seen people do their best to ensure they are using chalk that can wash away with water, as the university used to permit.
Now that chalking is banned, Young Dems BCS has posts on the group Facebook page reminding people not to use chalk, and encourages people to take photos if they see other messages written in chalk. Morgan said this is to try to keep an eye on whether or not the new rule will be enforced for all types of campus notes.
The new policy went into effect on Wednesday, and anyone found in violation will be directed to stop and told about the new requirement. The release says that chalkings will be removed and that anyone refusing to cease "will be subject to appropriate disciplinary action." 
To view the university's full announcement, visit today.tamu.edu. Go to rules-saps.tamu.edu/rules-saps-college-station for more information campus signage regulations.
Gallery: Aggies of Color for Racial Justice protest at Texas A&M
Protesters and counter-protesters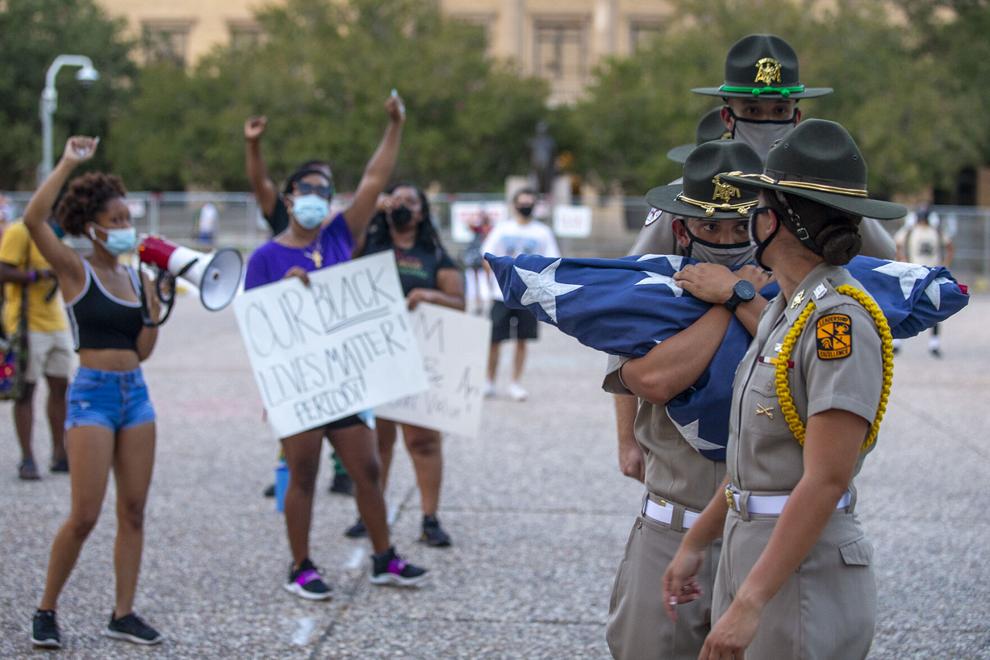 Protesters and counter-protesters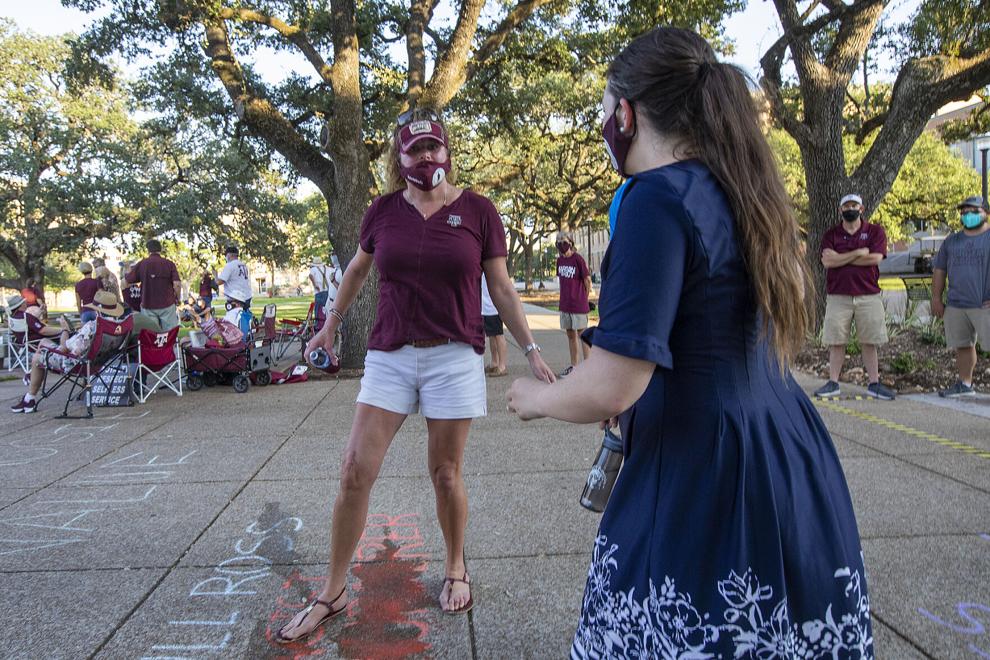 Protesters and counter-protesters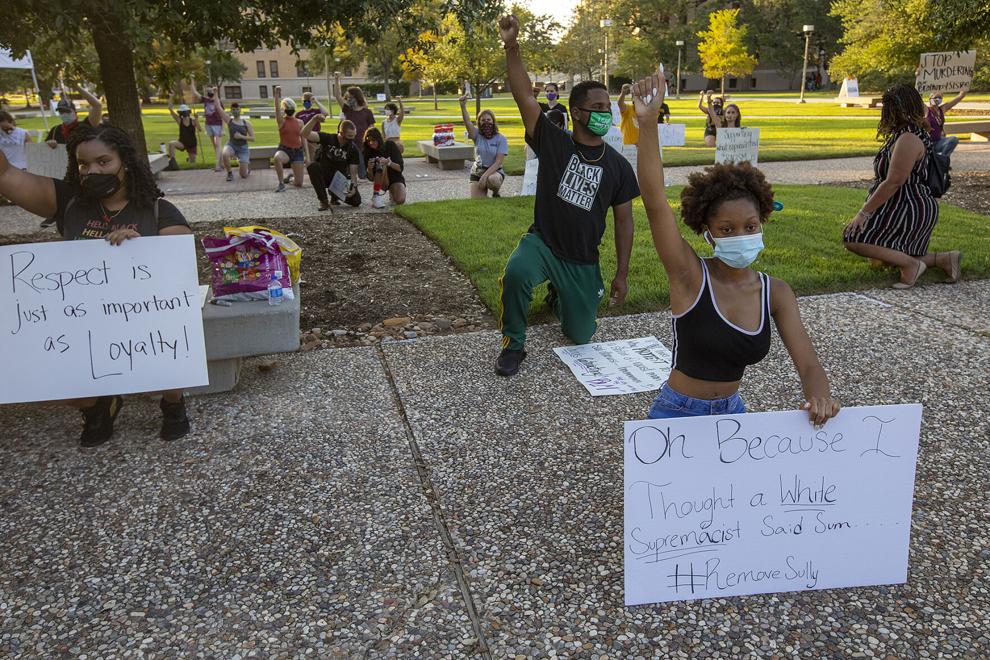 Protesters and counter-protesters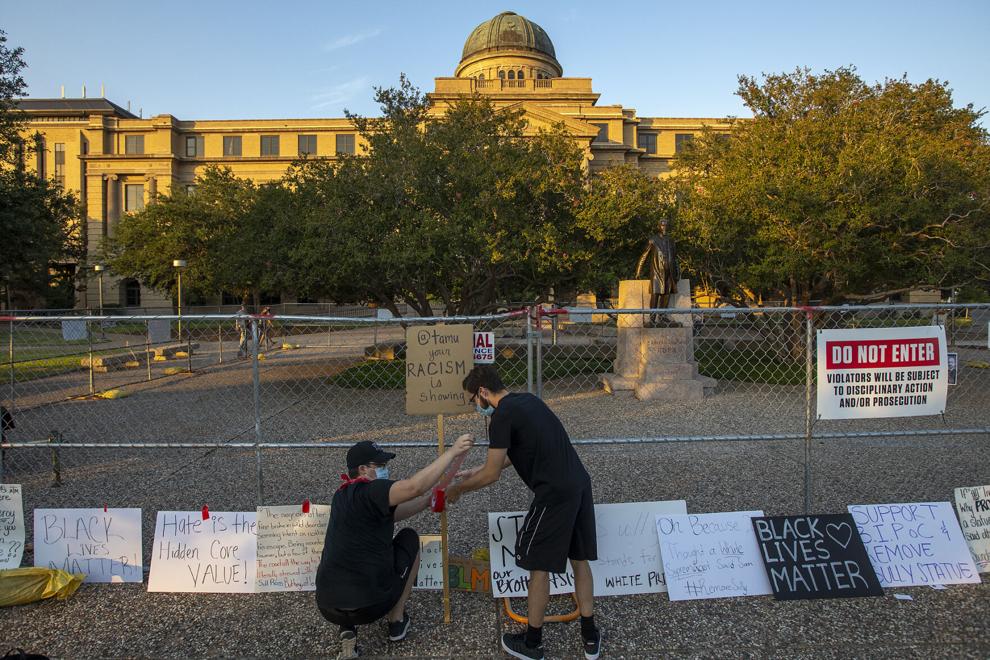 Protesters and counter-protesters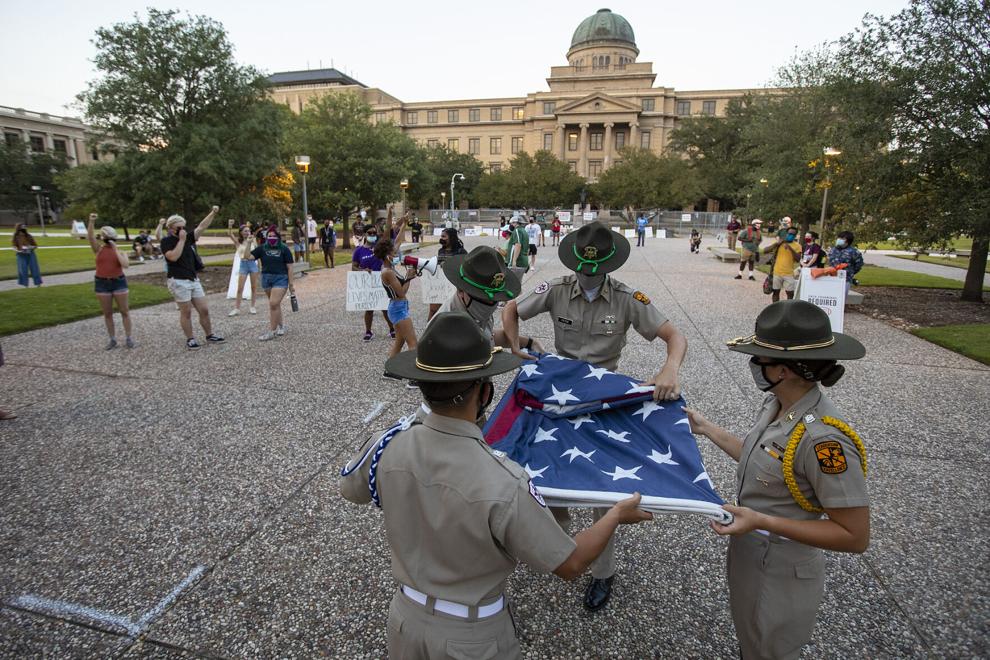 Protesters and counter-protesters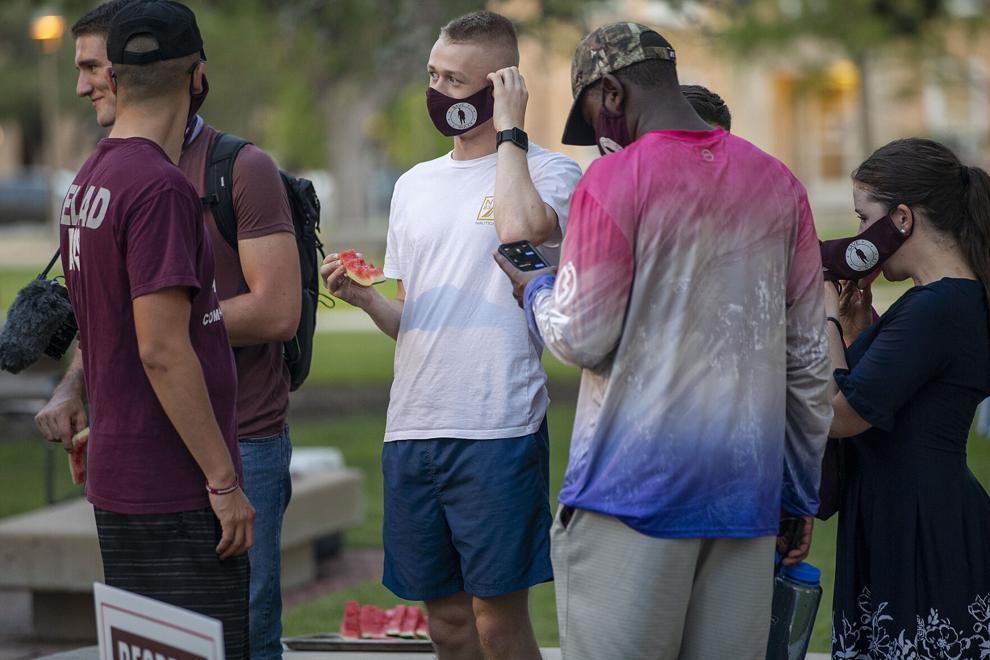 Protesters and counter-protesters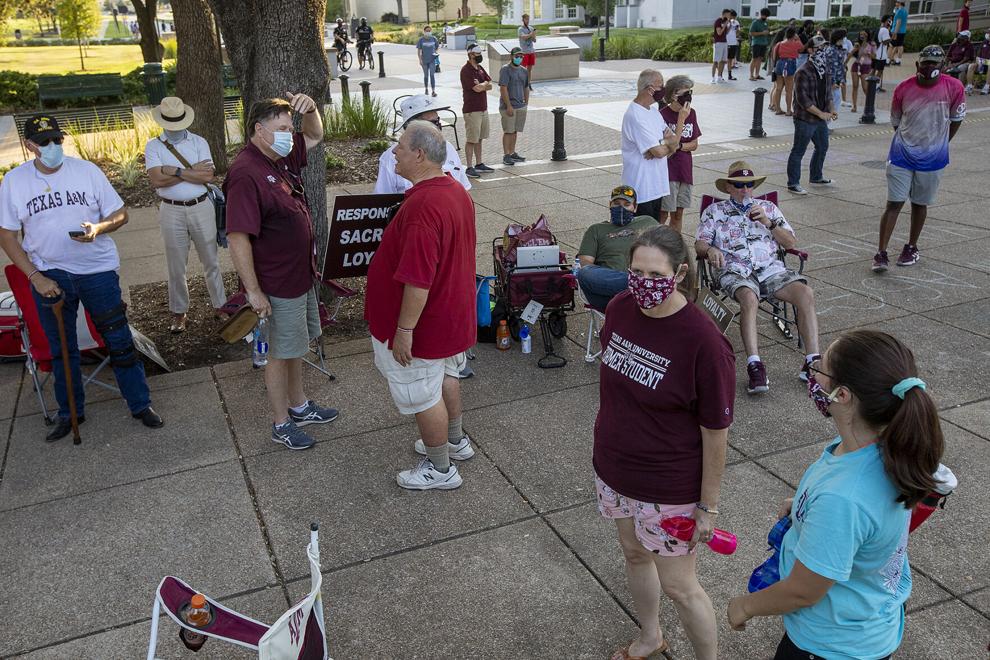 Protesters and counter-protesters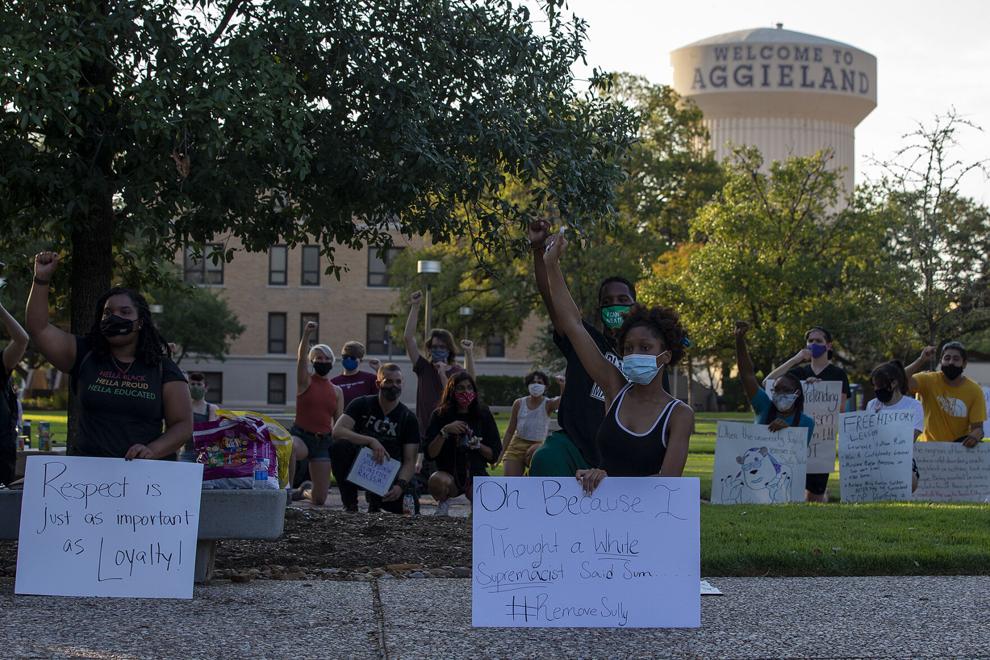 Protesters and counter-protesters
Protesters and counter-protesters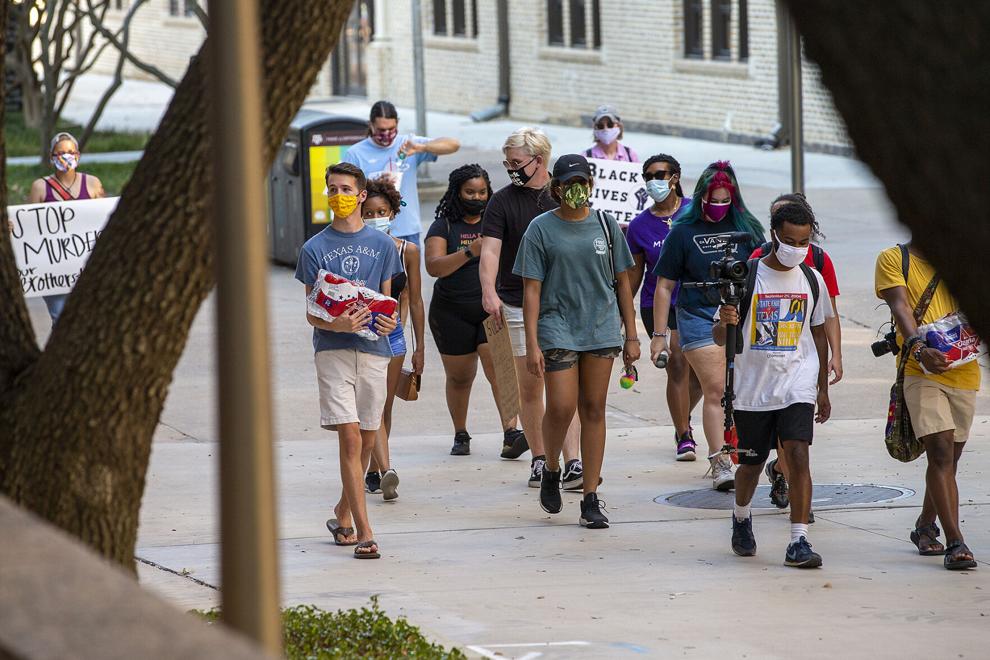 Protesters and counter-protesters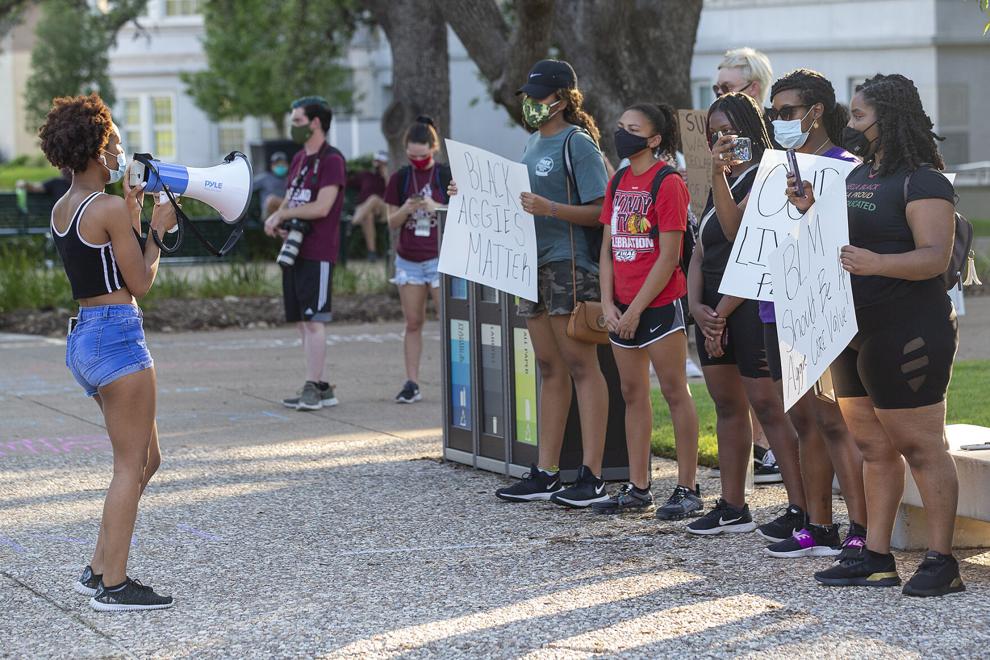 Protesters and counter-protesters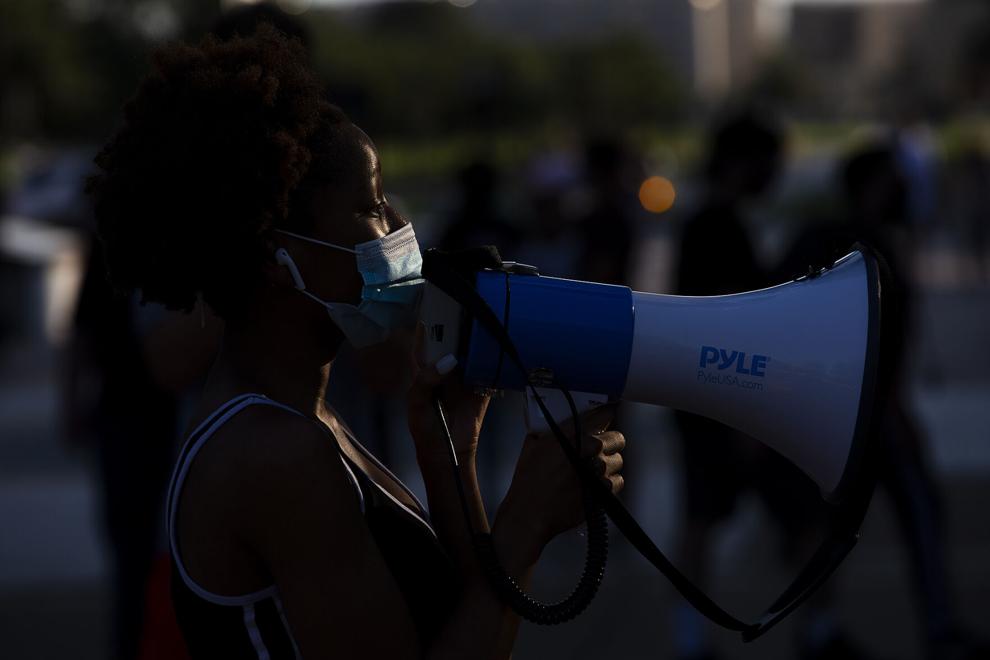 Protesters and counter-protesters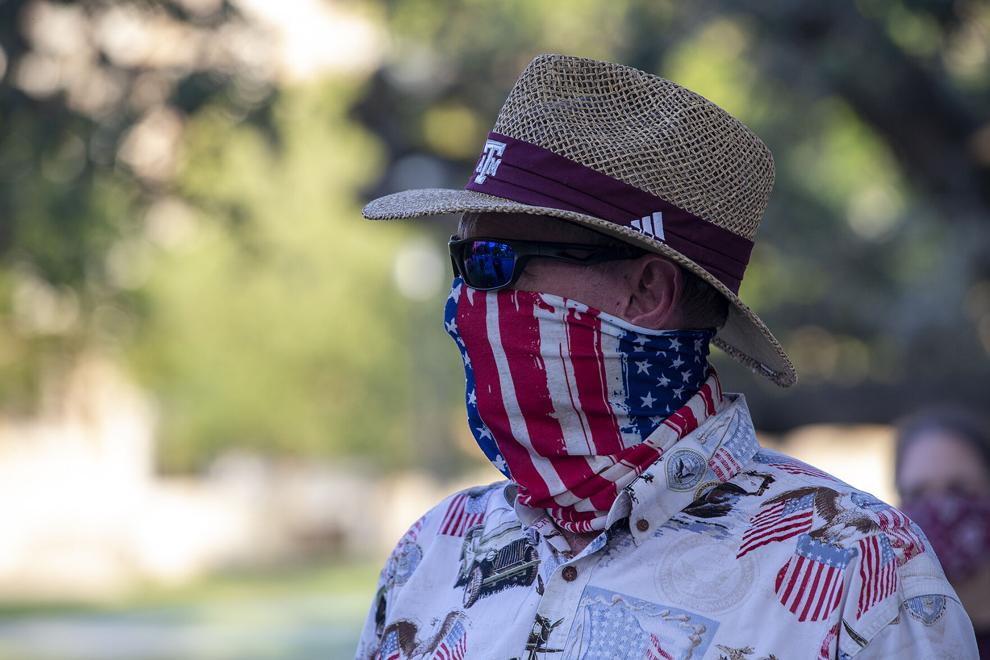 Protesters and counter-protesters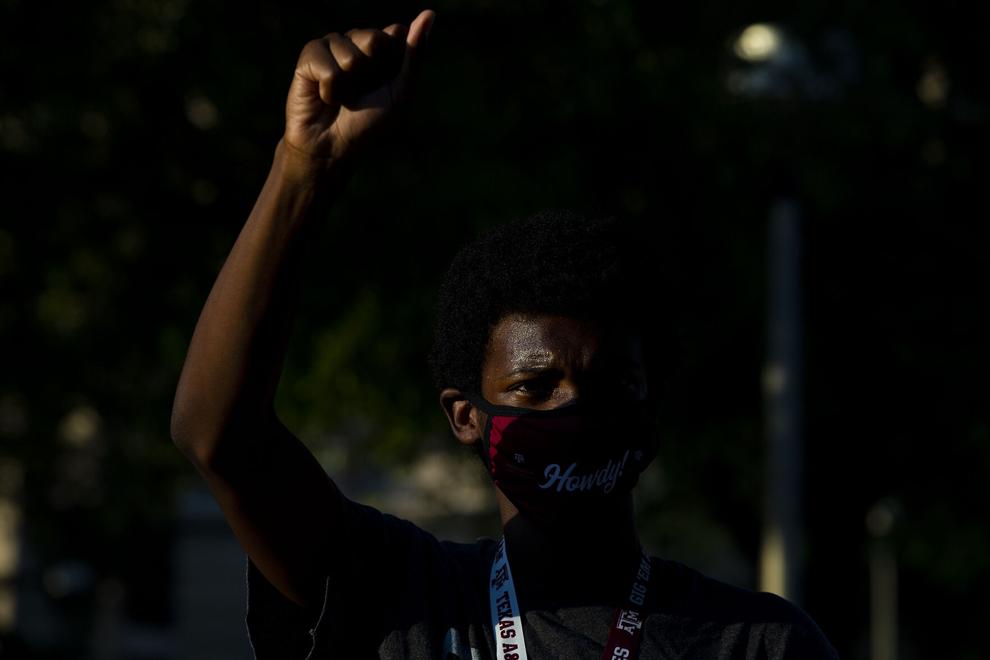 Protesters and counter-protesters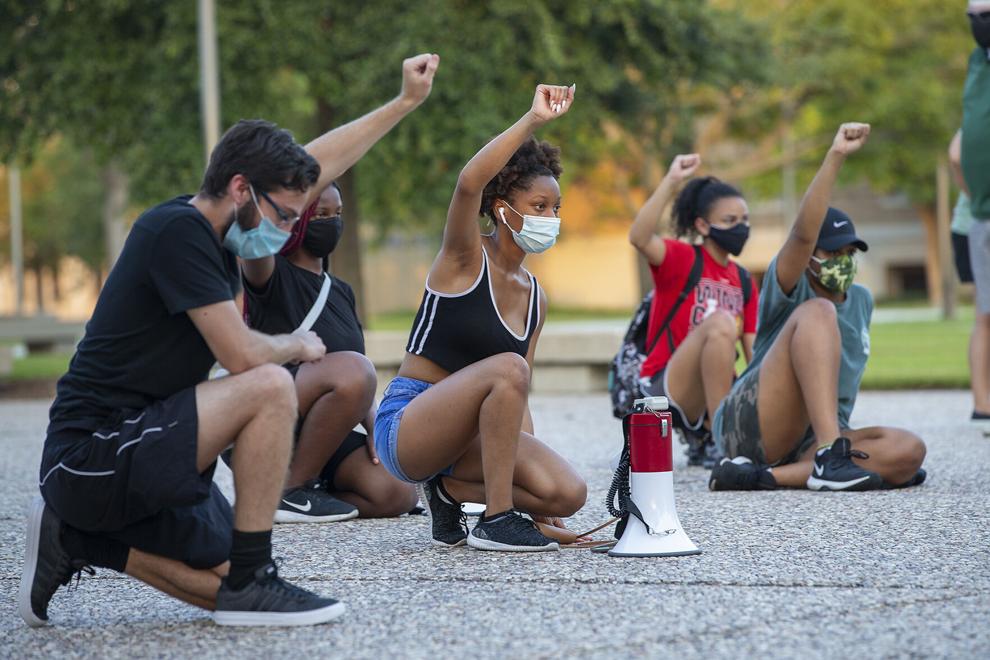 Protesters and counter-protesters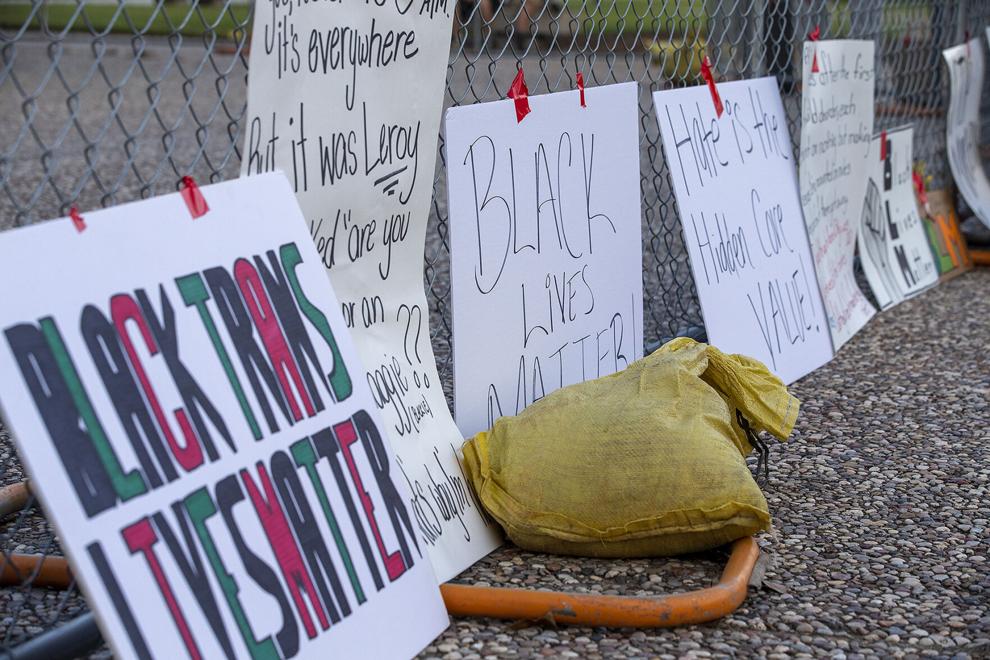 Protesters and counter-protesters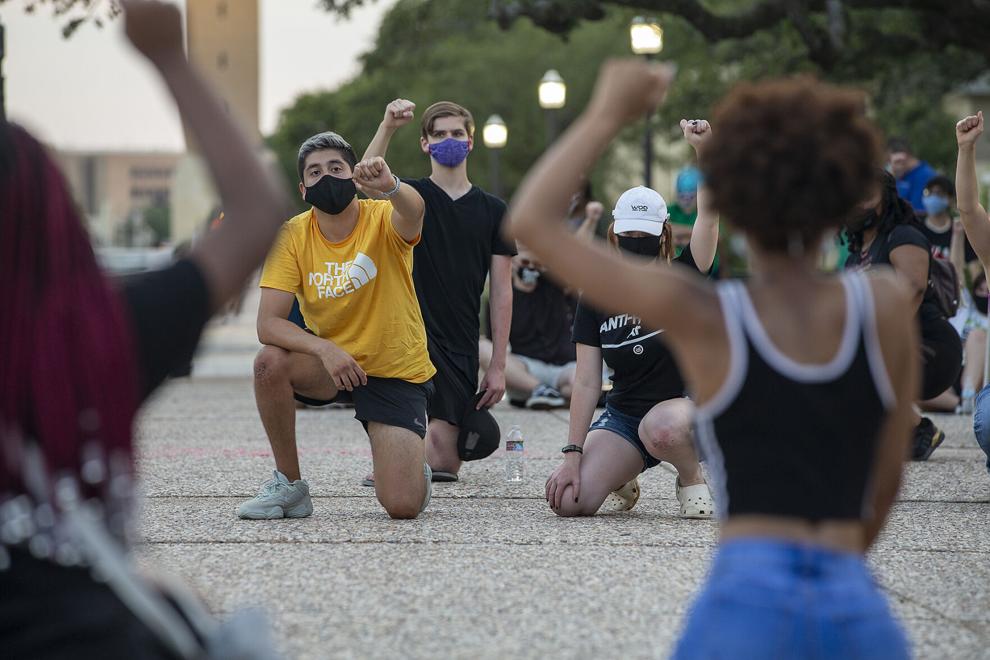 Protesters and counter-protesters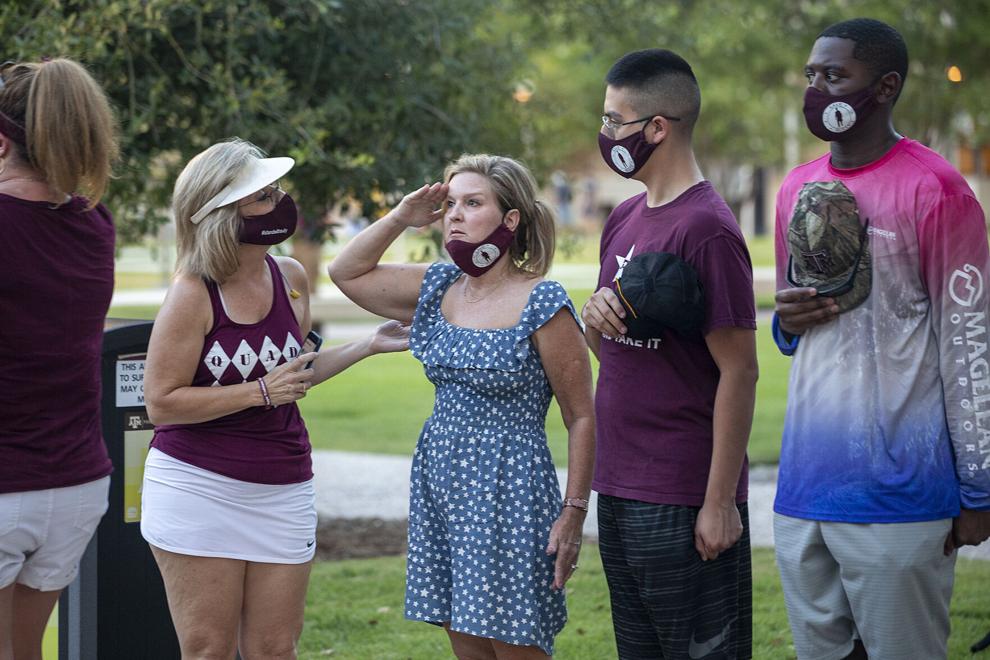 Protesters and counter-protesters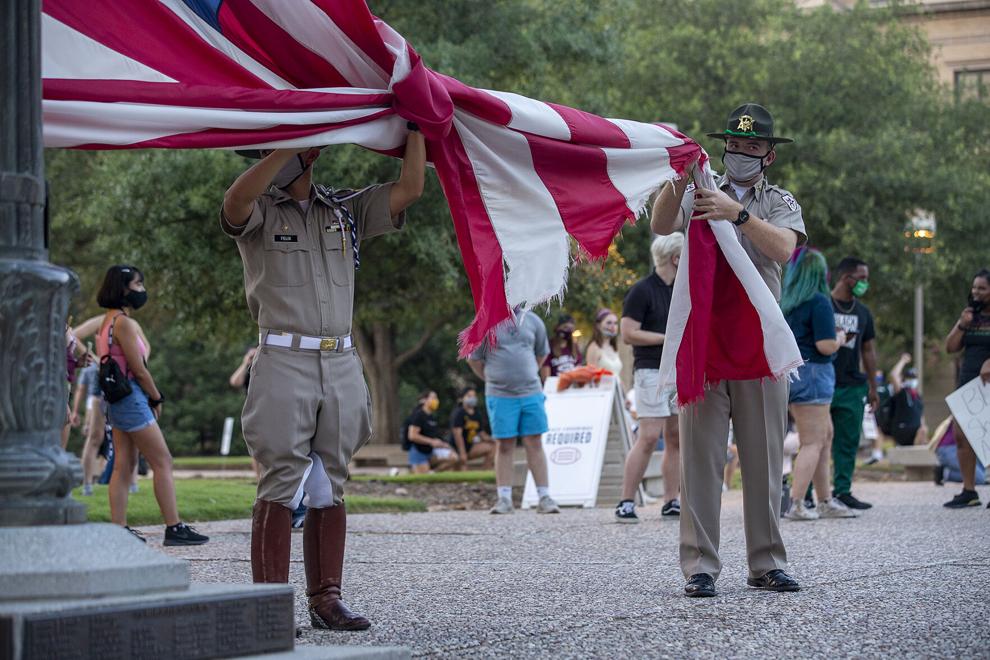 Protesters and counter-protesters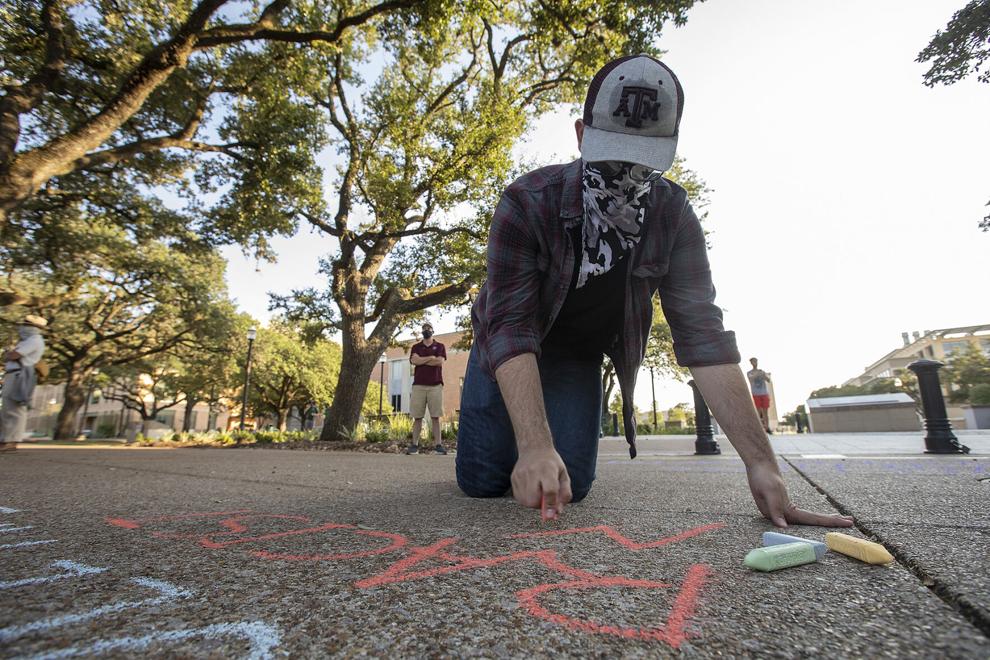 Protesters and counter-protesters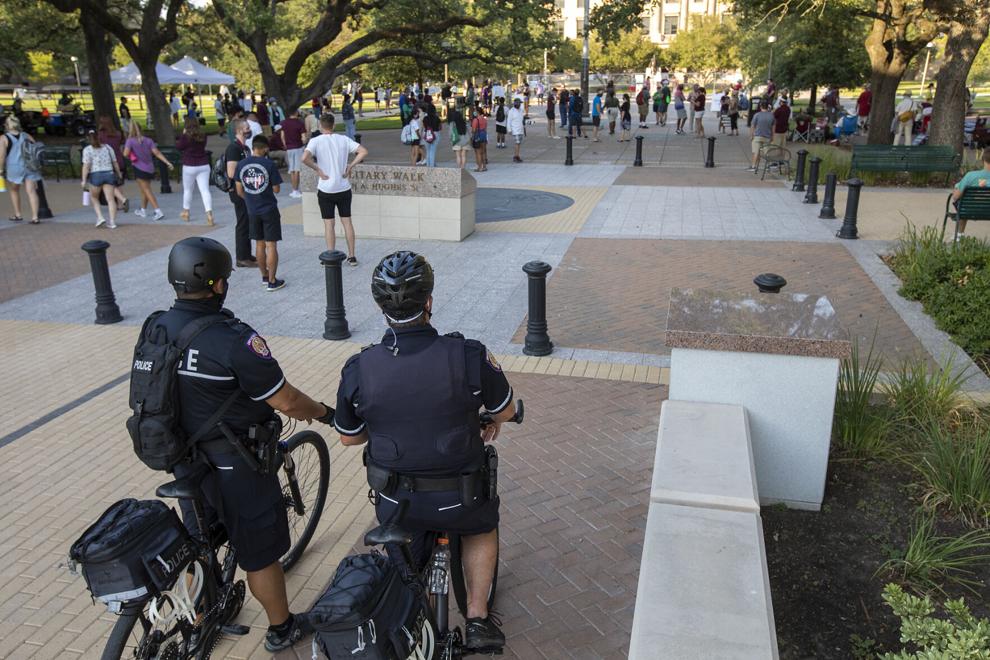 Protesters and counter-protesters
Protesters and counter-protesters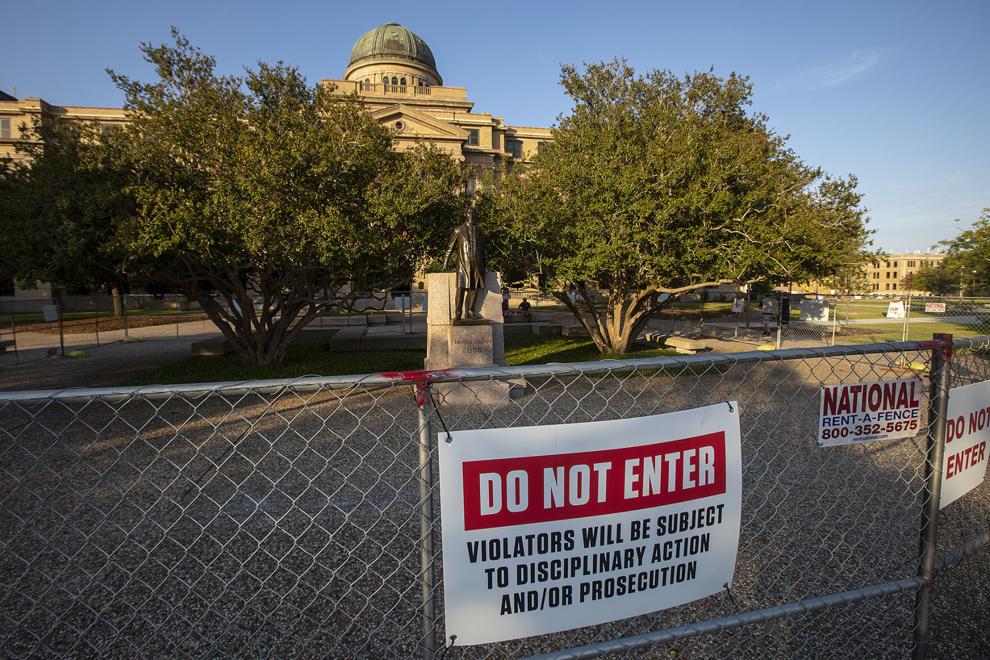 Protesters and counter-protesters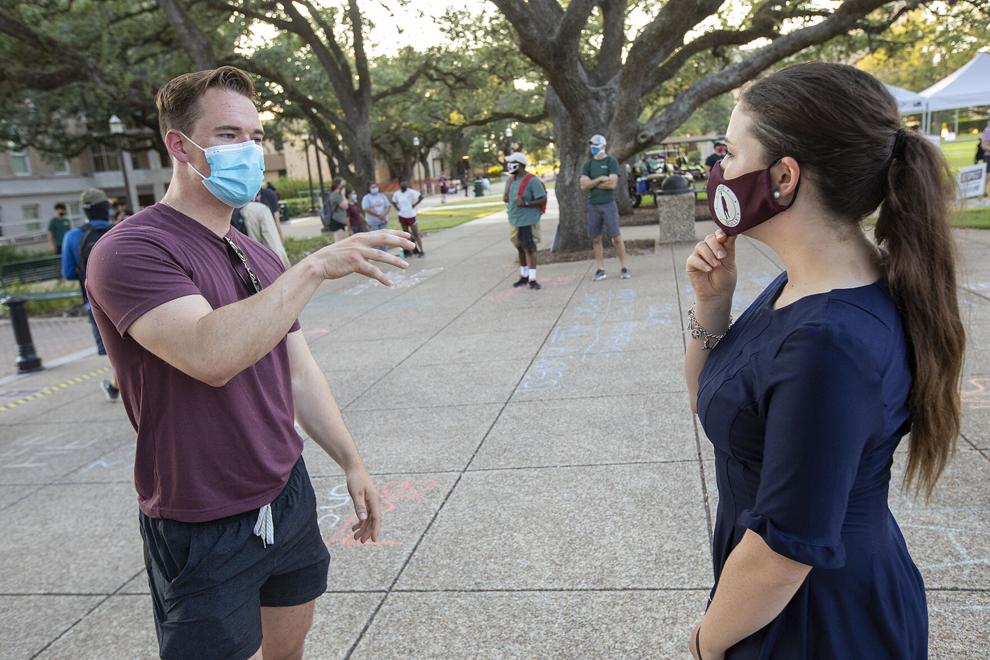 Protesters and counter-protesters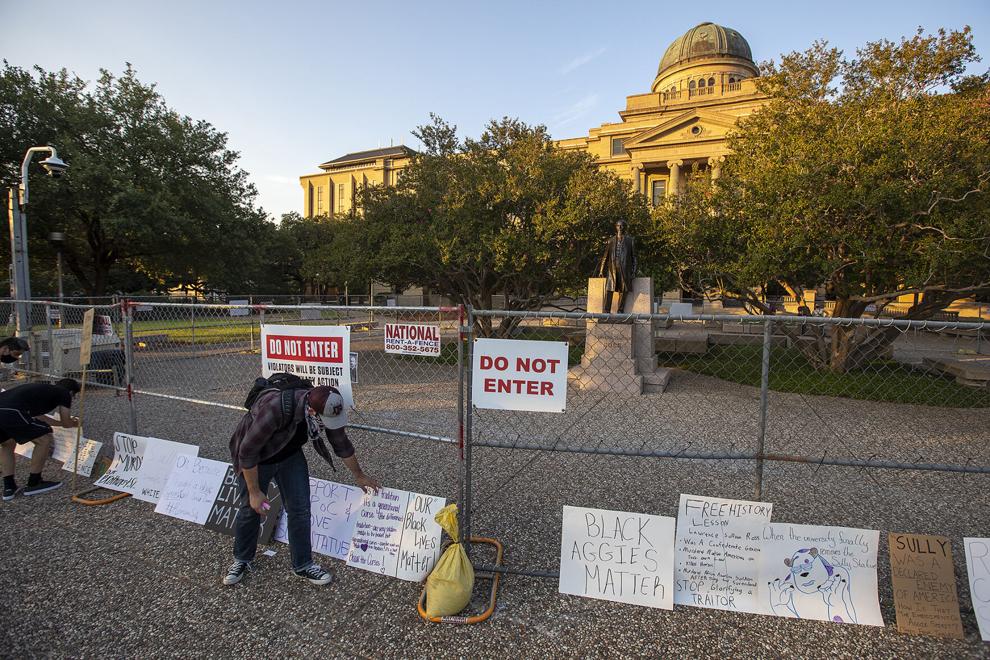 Protesters and counter-protesters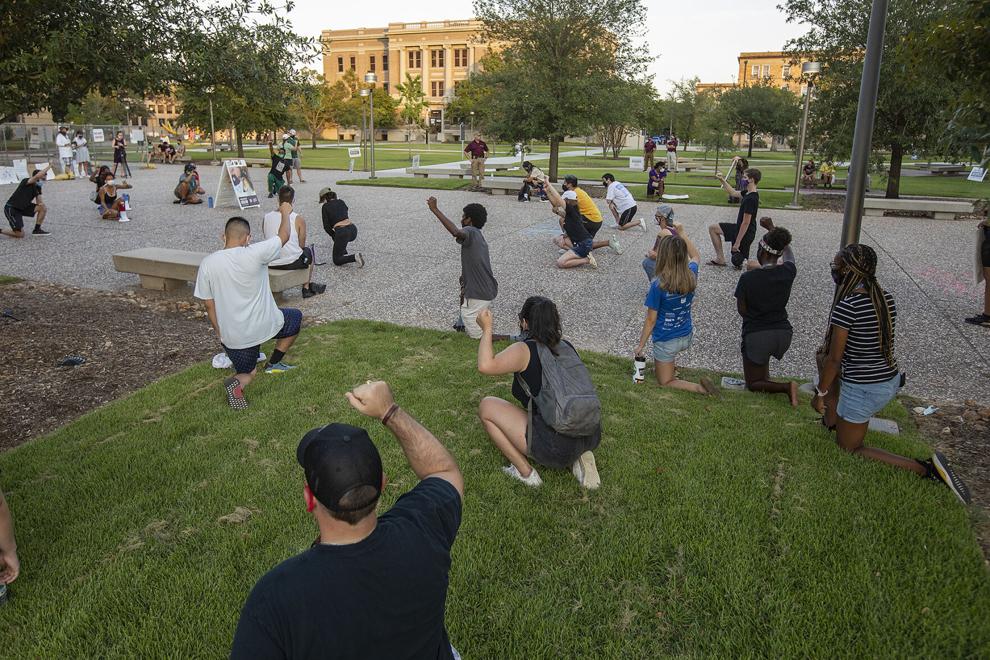 Protesters and counter-protesters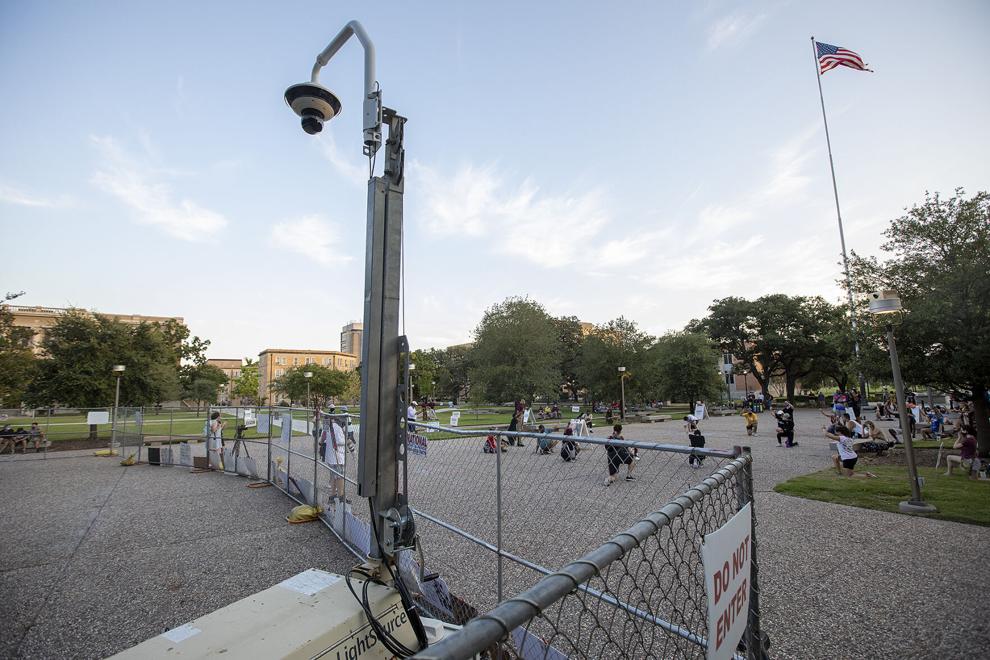 Protesters and counter-protesters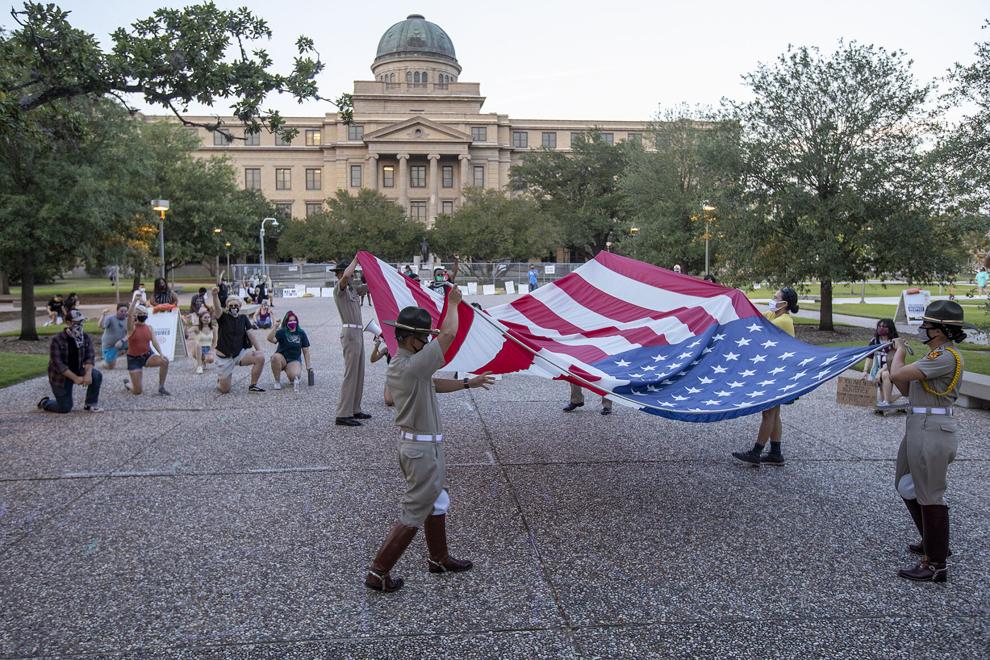 Protesters and counter-protesters