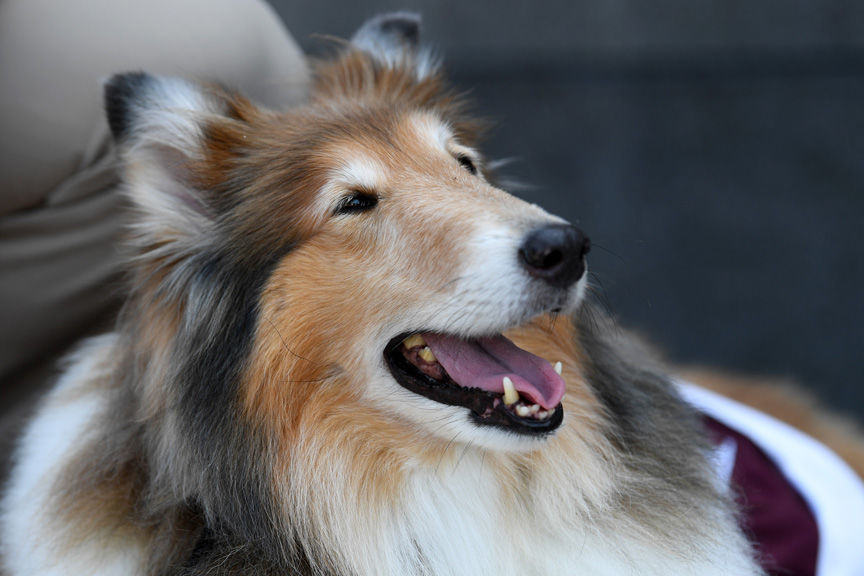 On Friday, Texas A&M's mascot Reveille IX and her handler, Corps of Cadets Mascot Corporal Colton Ray, can add Disney star to their resumes.
The two will be featured on It's a Dog's Life, which will be available on the Disney+ streaming platform. The show, hosted by voice actor Bill Farmer, focuses on dogs with jobs, from guide dogs to sheep herding dogs.
For the latest episode, Farmer — who provides the voices for Disney dogs Goofy and Pluto — and the film crew spent time with Reveille and Ray on campus in the fall, according to a release from the university. The crew got footage of Reveille interacting with university staff and students, taking part in the Corps March-in and the Sept. 21 football game against Auburn.
Farmer also went with the pair to attend a military science class, visit the dorm that Ray and Reveille calls home, tour the Memorial Student Center and sit in on Reveille's six-hour grooming appointment in Bryan, according to Texas A&M Today.
The report notes Reveille, who took over as the highest-ranking member of the Corps of Cadets in May 2015, is the only university mascot featured on the episode, titled "Mascot Dogs & Guide Dogs for Runners."
Farmer noted to Texas A&M Today how "kind and generous" everyone was when he met them on campus and in the community.
"She has a life that I want — a life befitting a queen," he said. "Everywhere we went, everyone was so excited to see her. You could see it in their faces. It was like seeing Brad Pitt running around on campus."
"She is the queen," Ray told The Eagle last summer, calling it a privilege to be her handler.
Ray had just taken over as mascot corporal at the time of The Eagle interview and said he learned there is always a camera on Reveille — and him — when they step out of the dorm.
"Someone's always going to be recording you," he said.
"They were respectful of our time and respectful to Reveille most of all," Ray, who just finished his sophomore year, said of the Disney crew to Texas A&M Today. "It was just a normal day in the life of Reveille, aside from having the voice of Goofy ask you questions and three cameras following you around."
Ray said he and his family will be watching the episode together when it is available Friday.
"I grew up watching Disney shows and movies, so to have the opportunity to represent Miss Rev and our university on that high of a level is truly an honor," he said.
Ray will continue to serve as Reveille's handler until the end of the summer, when a new mascot corporal from Company E-2 will take over.
Gallery: Reveille IX celebrates her 6th birthday today
Reveille IX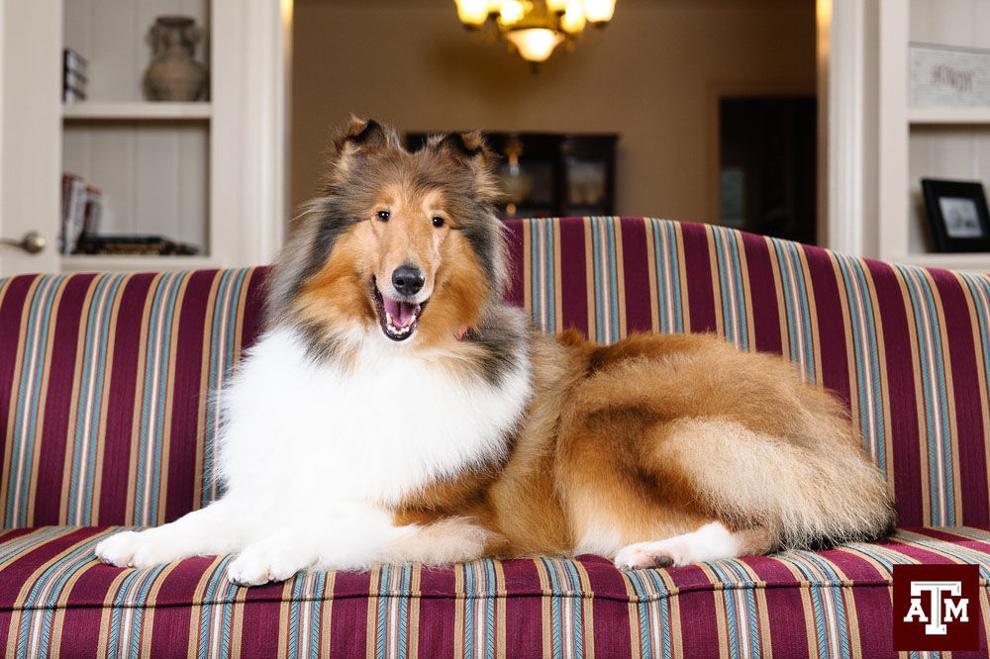 Texas A&M picks Ohio collie 'Twix' to become Reveille IX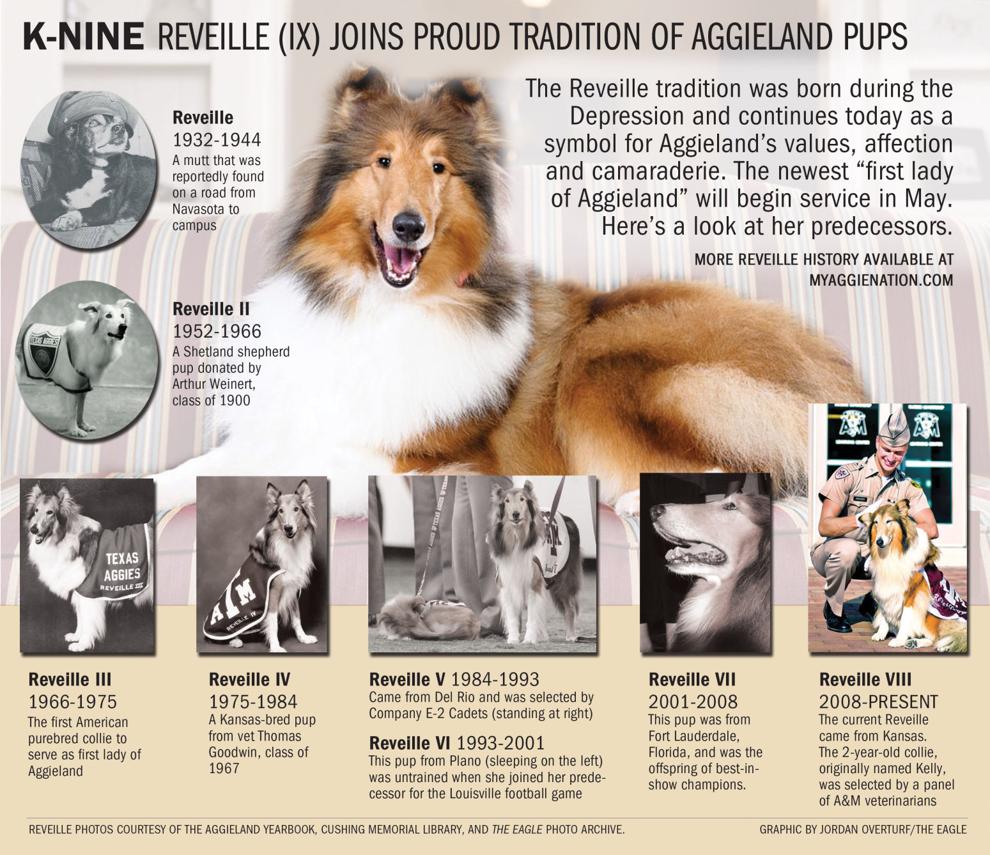 Passing down the crown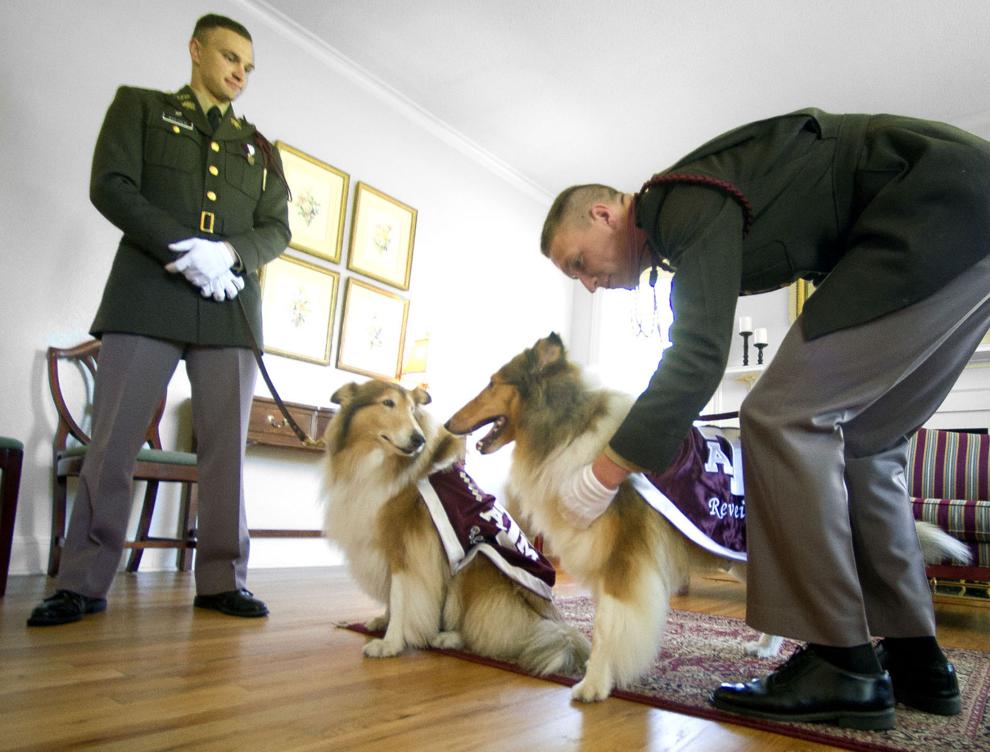 First female commander, Reveille IX assume duty at Corps of Cadets' Final Review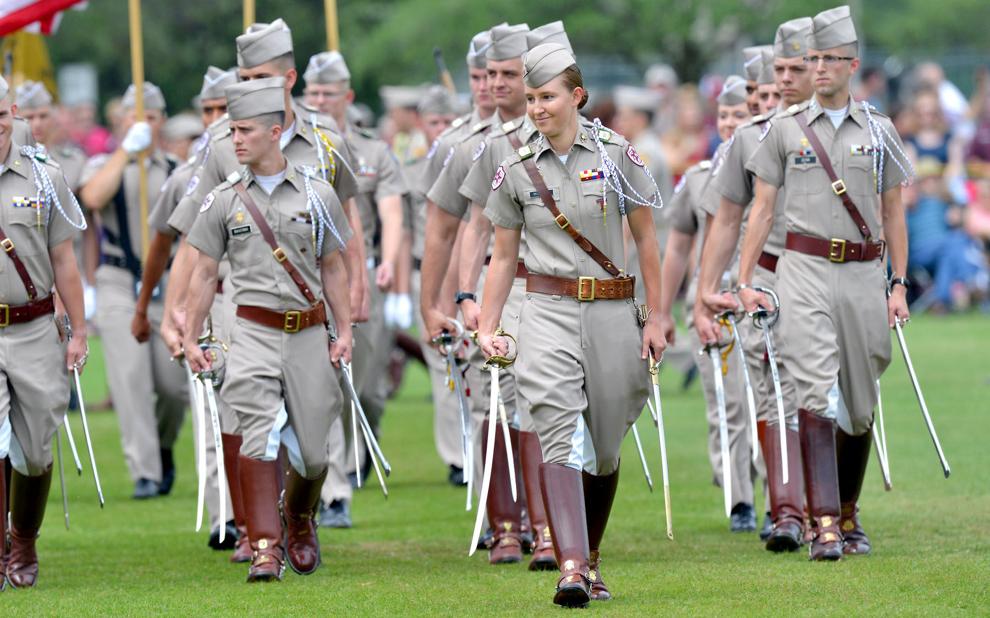 Reveille IX and Ian Moss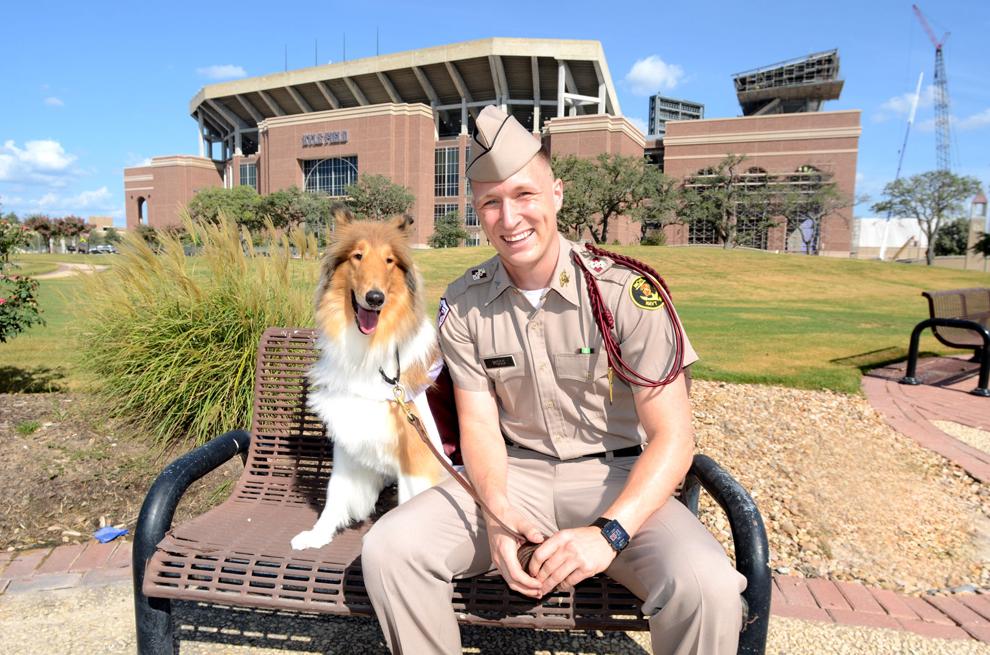 Bolstering of the ranks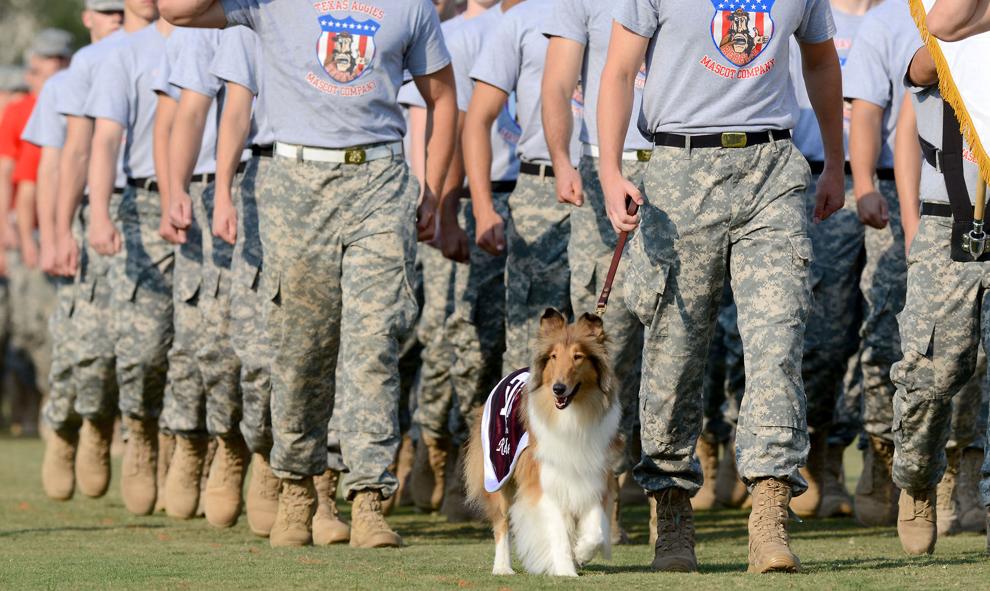 Arkansas Texas A M NCAA Football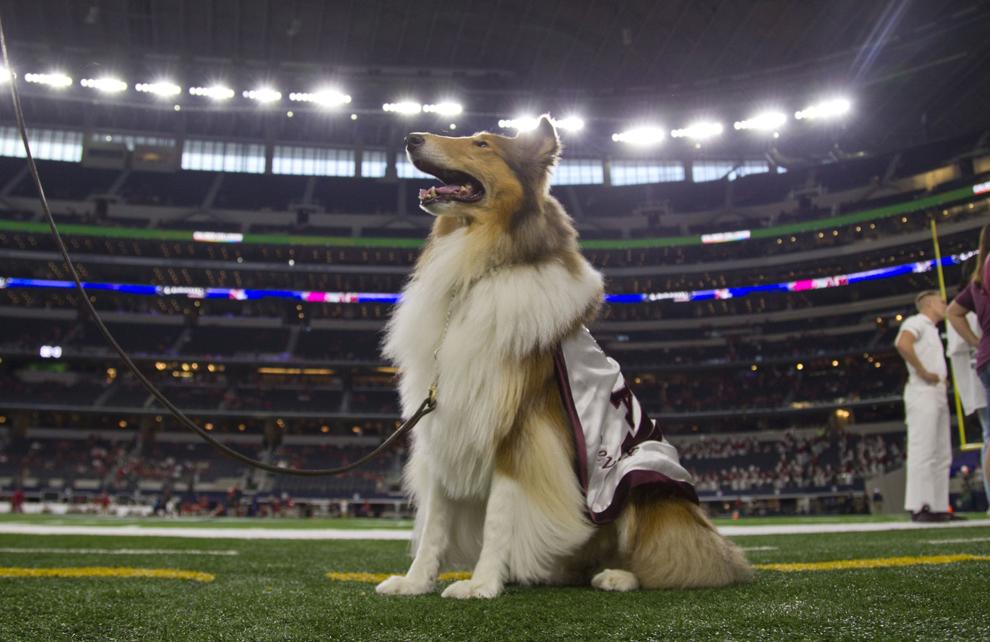 Texas A&M vs Tennessee pregame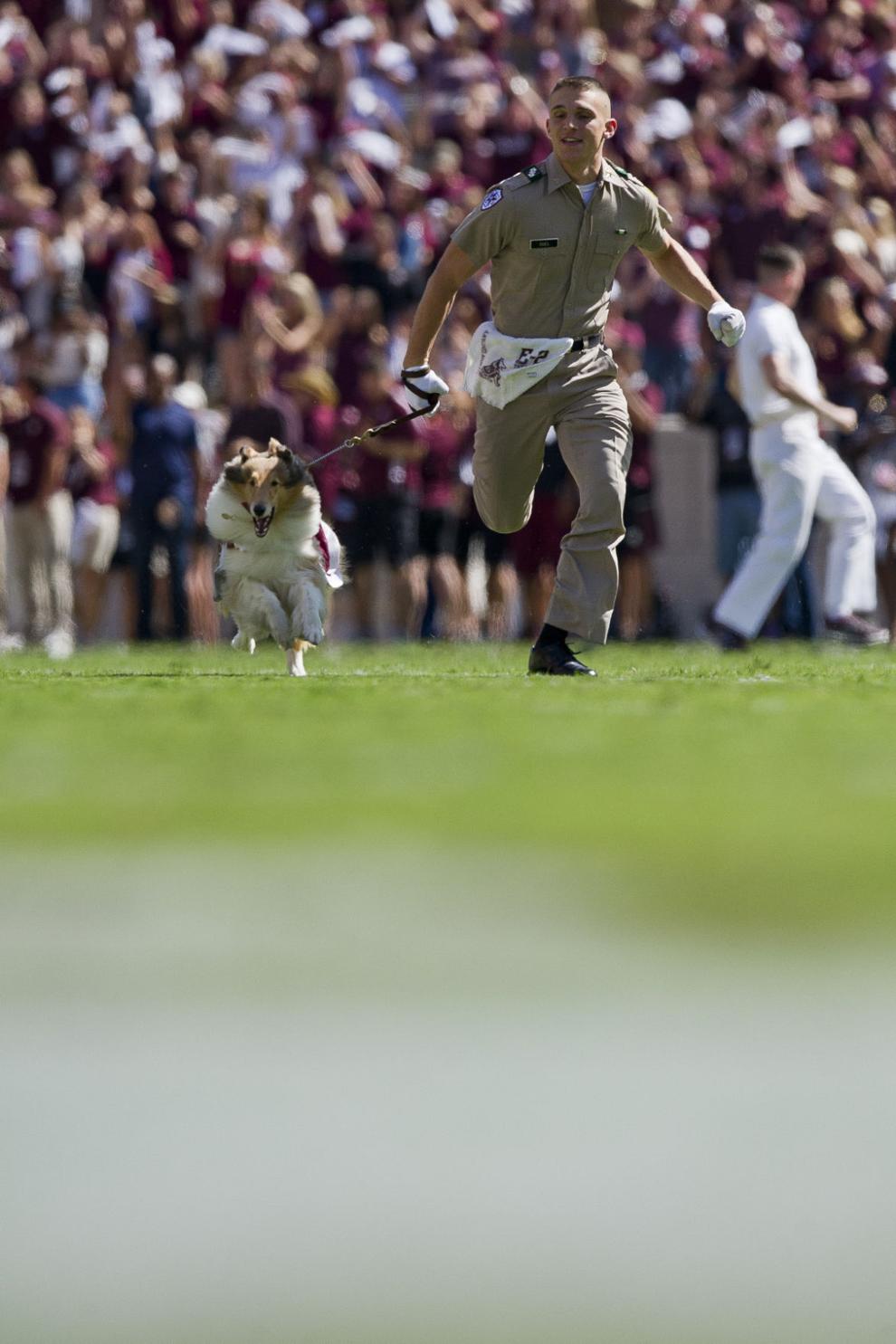 Marching to victory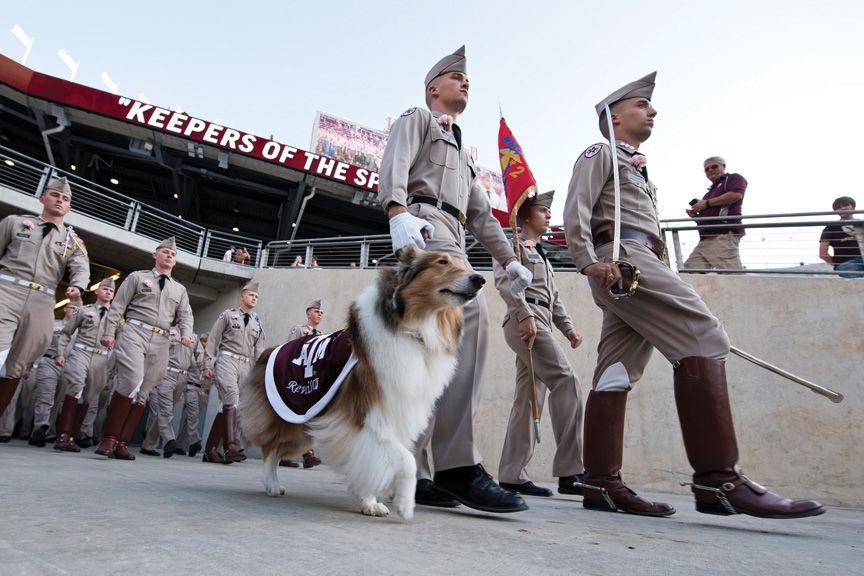 Reveille at Sul Ross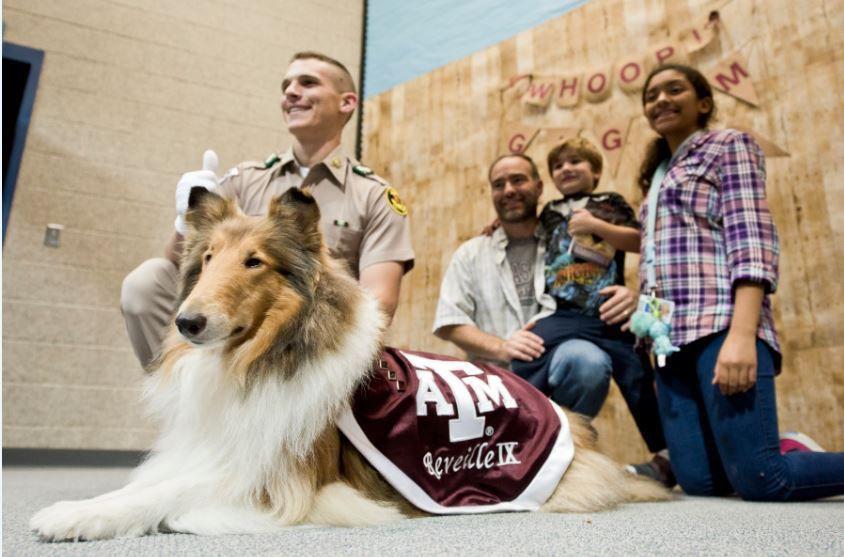 Center of attention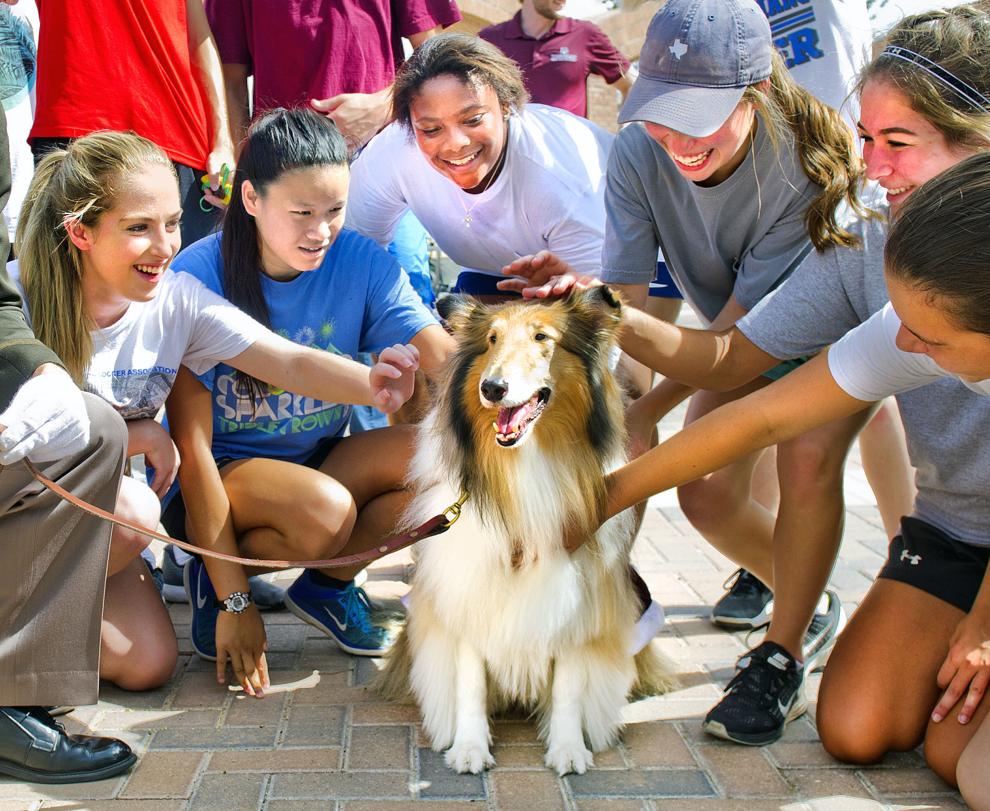 Texas A&M vs Nicholls State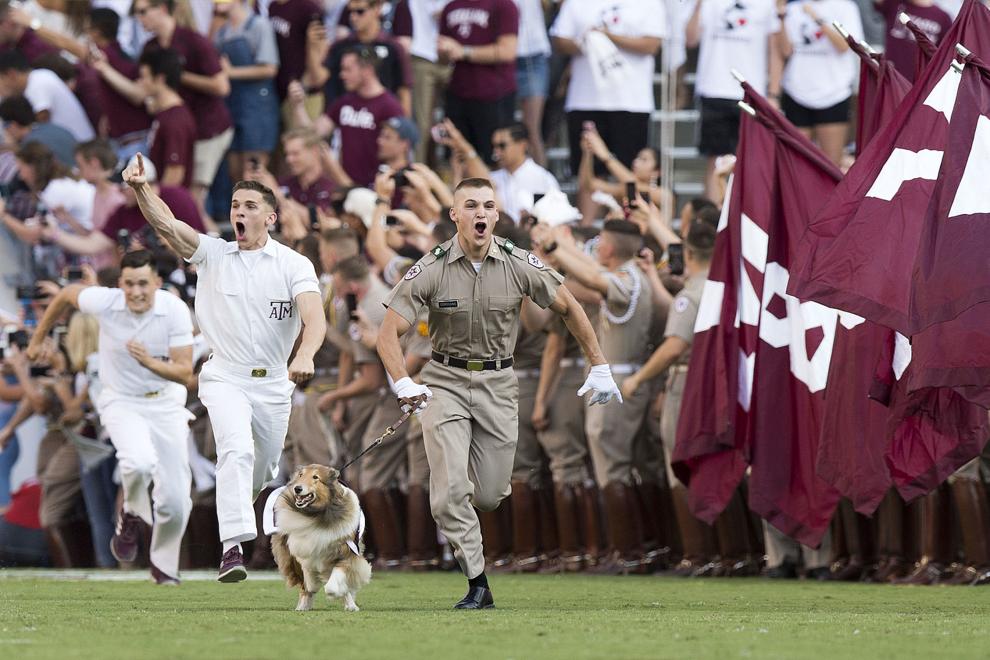 Texas A&M vs Nicholls State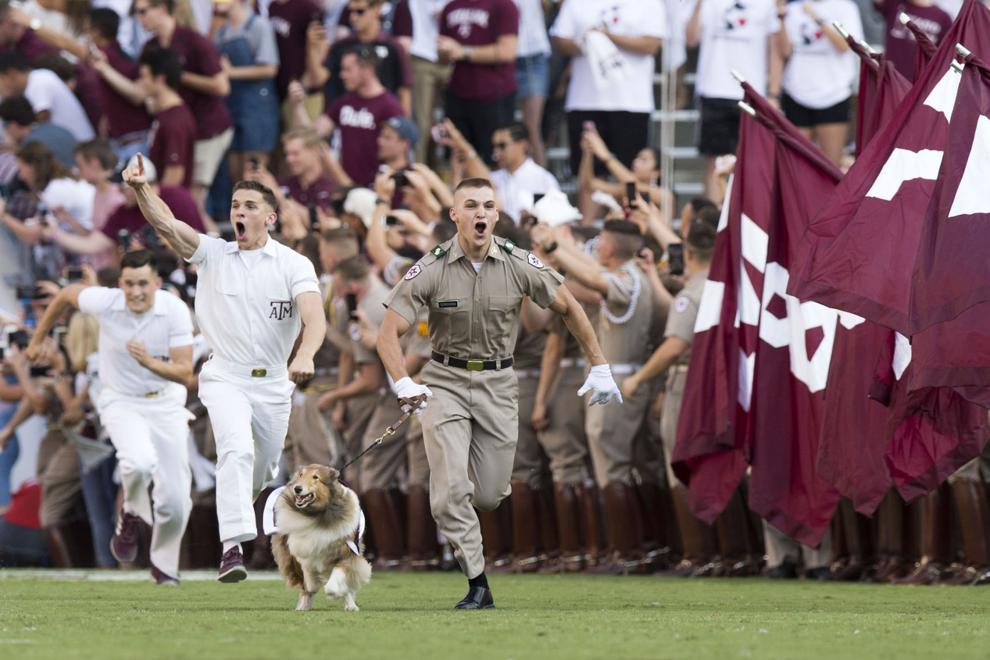 Texas A&M vs Louisiana - Lafayette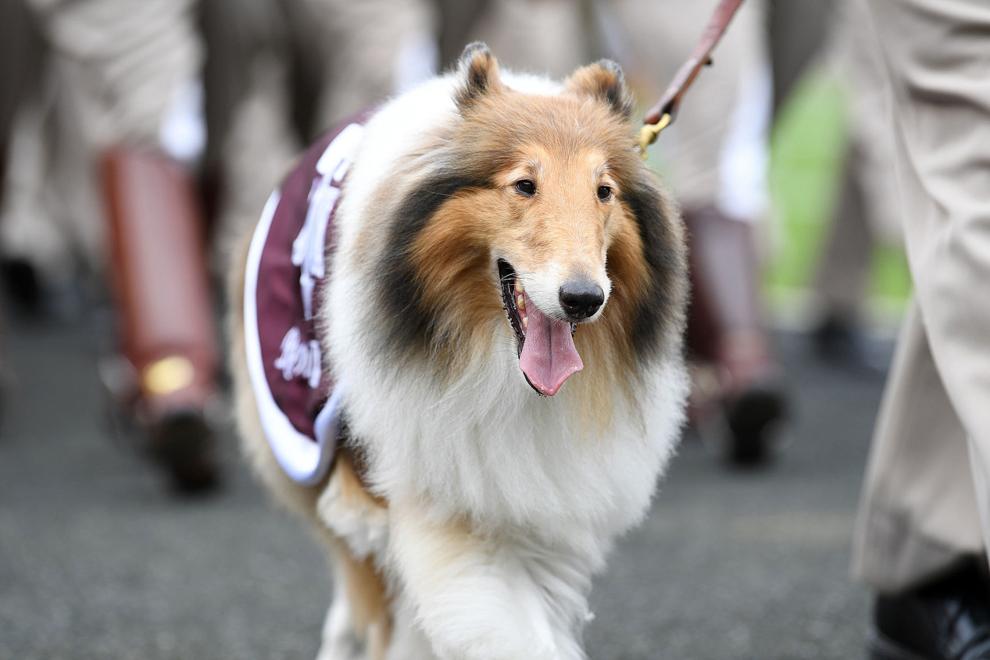 Jacob Scroggins with Reveille IX
Jacob Scroggins with Reveille IX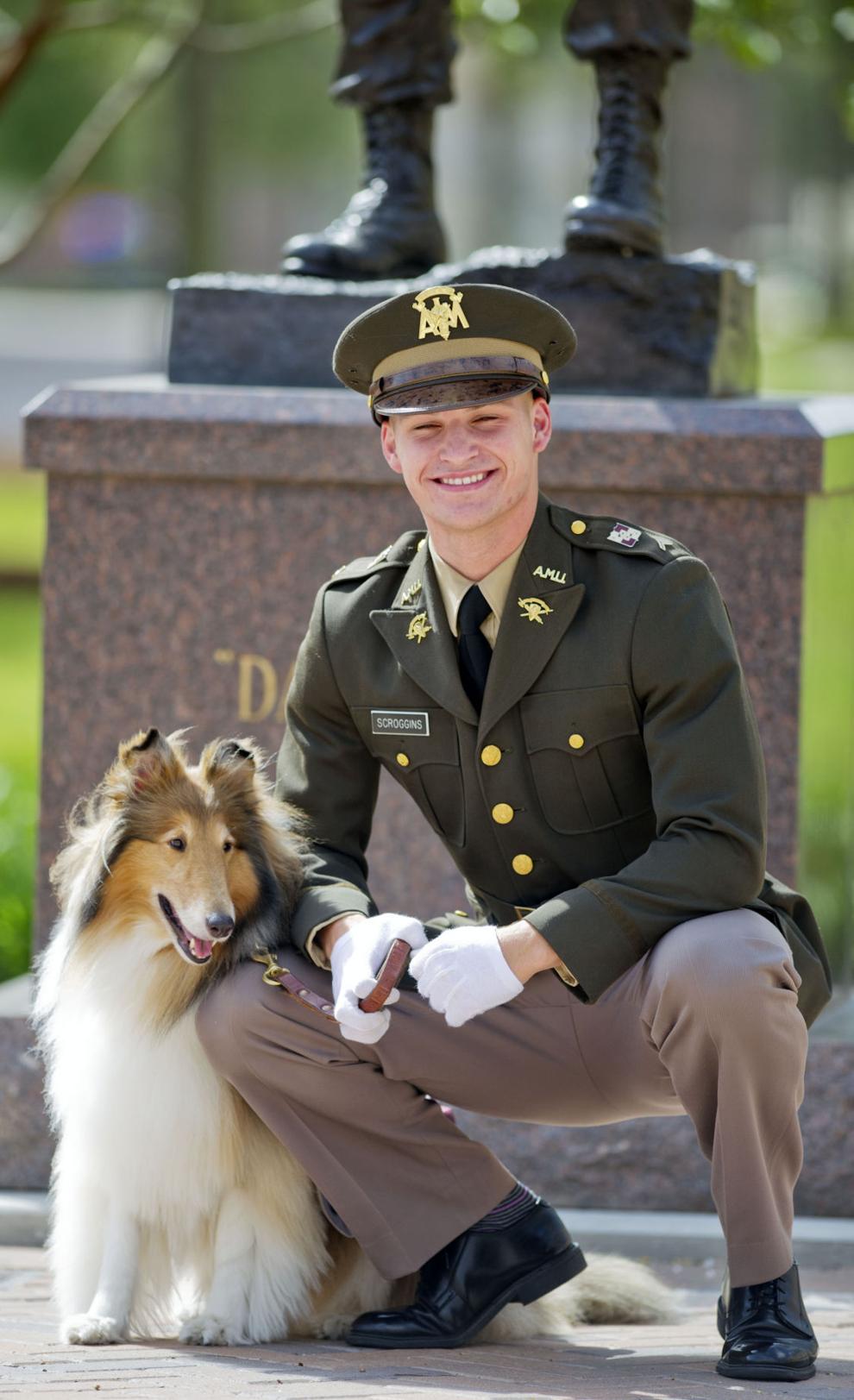 Game Day: Alabama at Texas A&M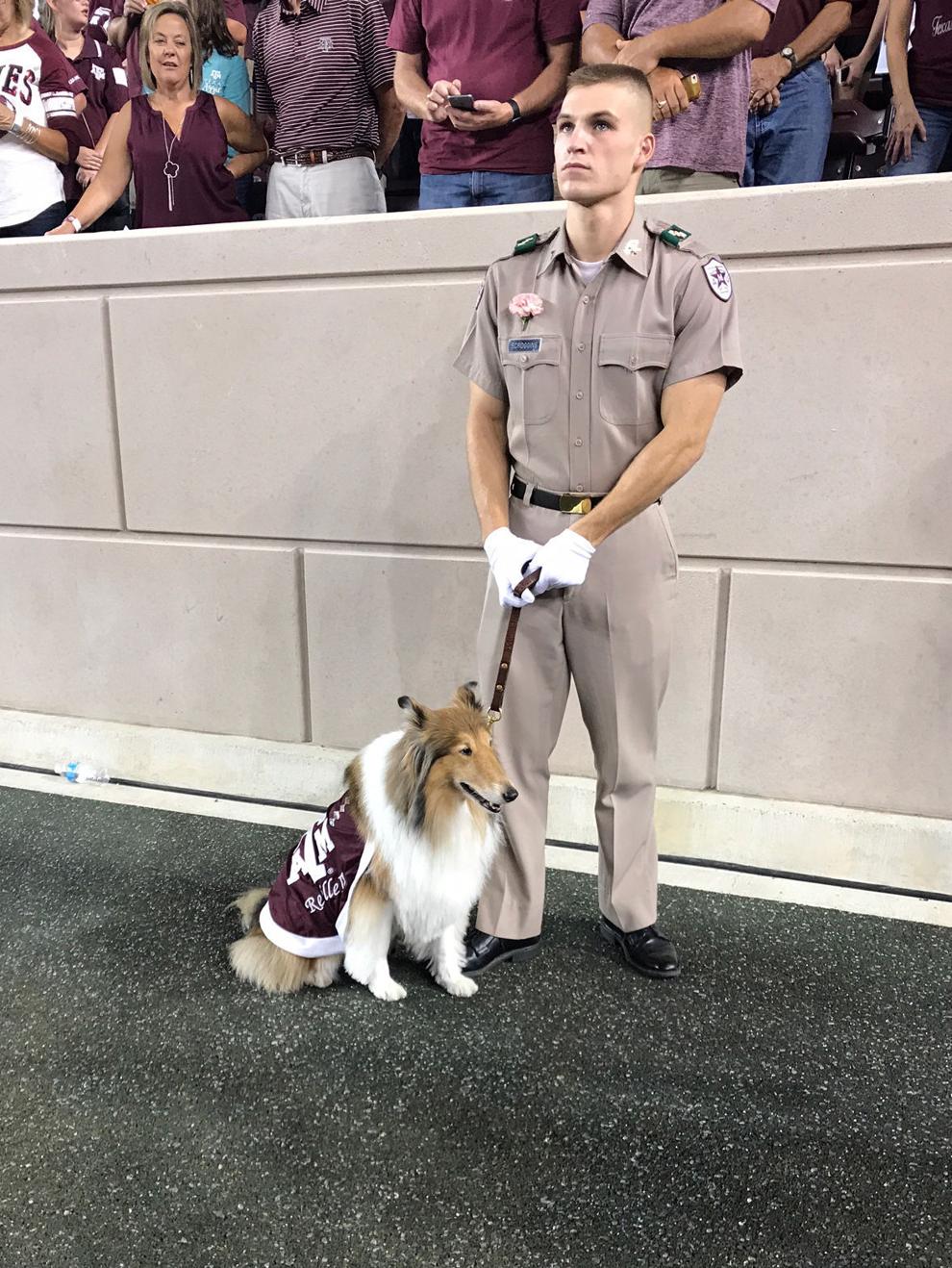 Texas A&M vs. Alabama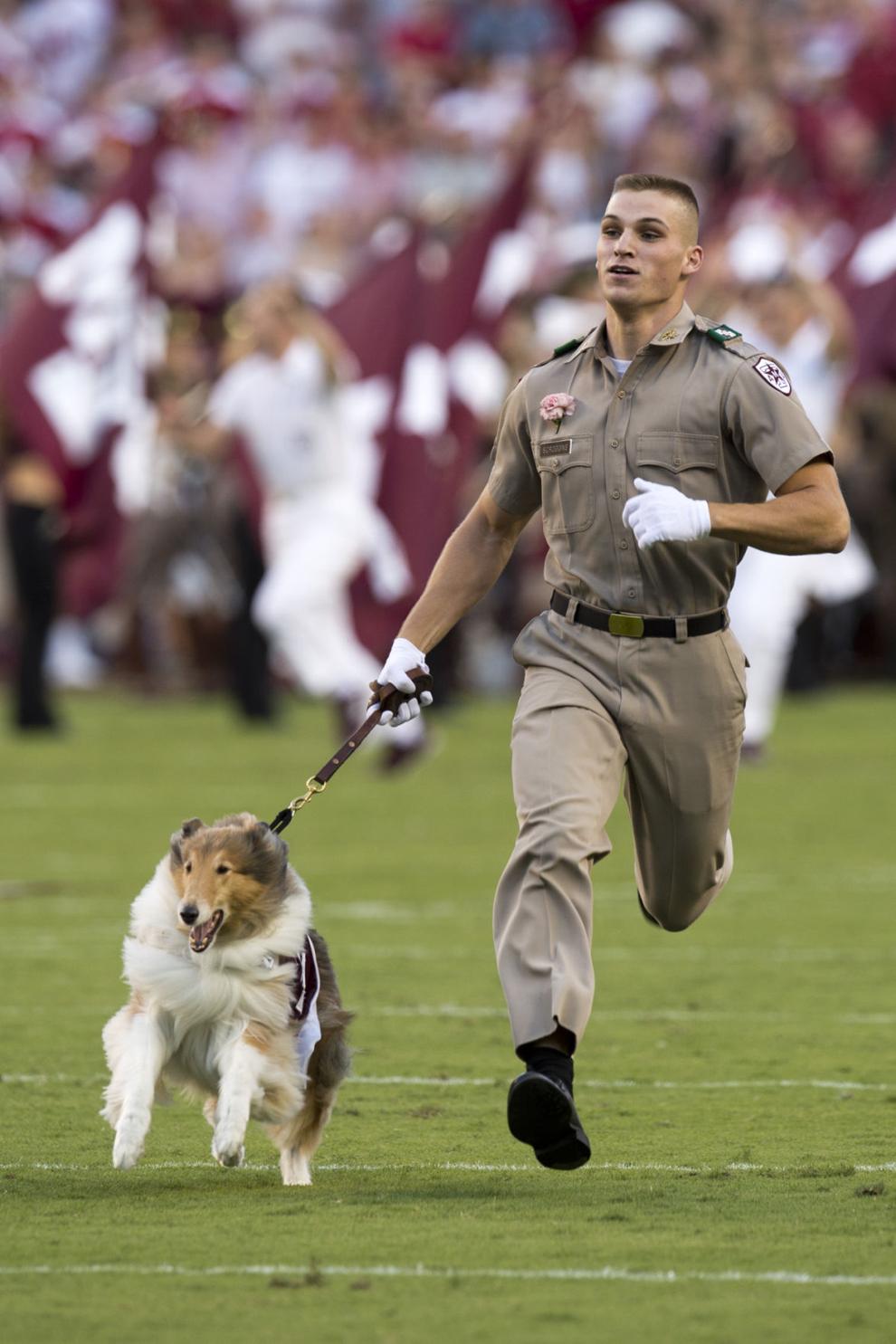 Texas A&M vs. Mississippi State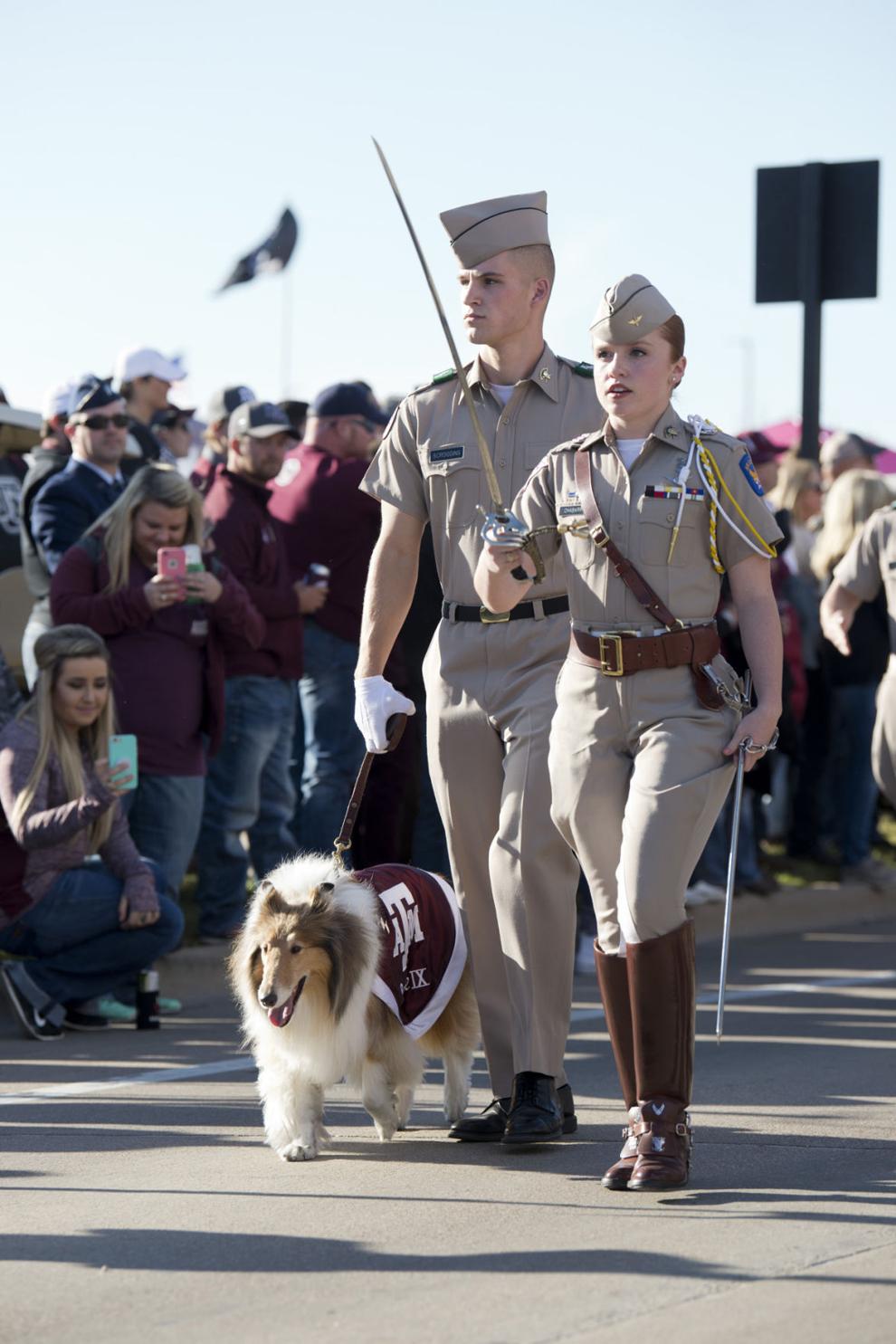 Spirit of Legoland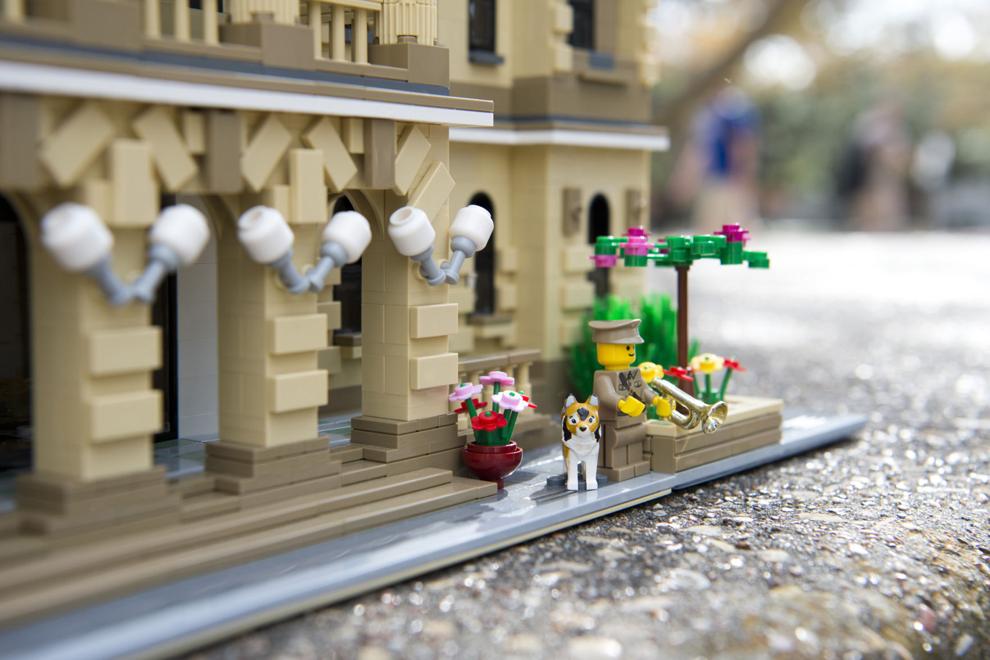 Reveille VIII Funeral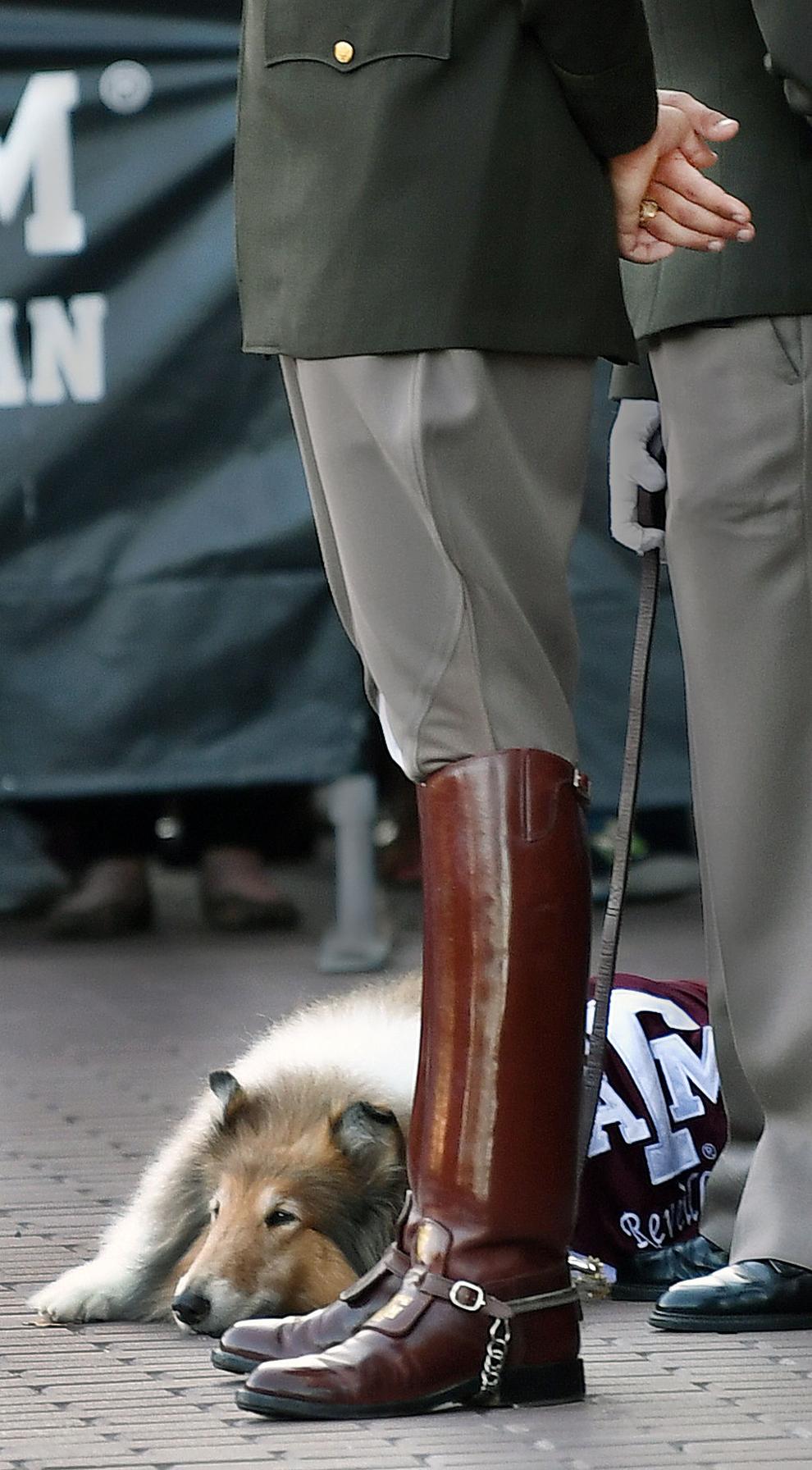 Texas A&M vs. Northwestern State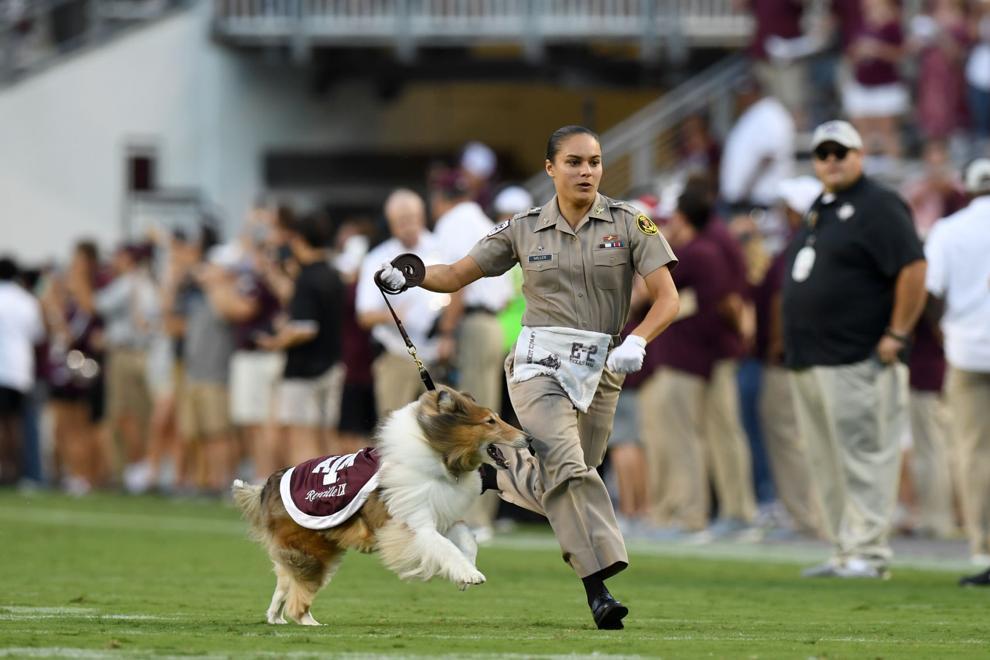 Texas A&M vs. Clemson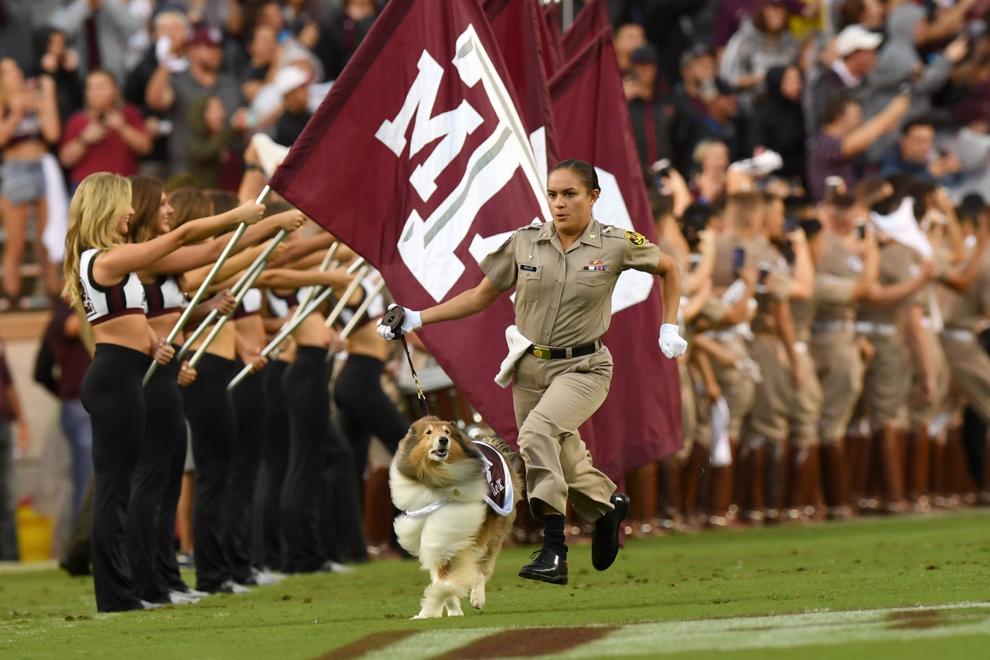 Reveille IX with Mia Miller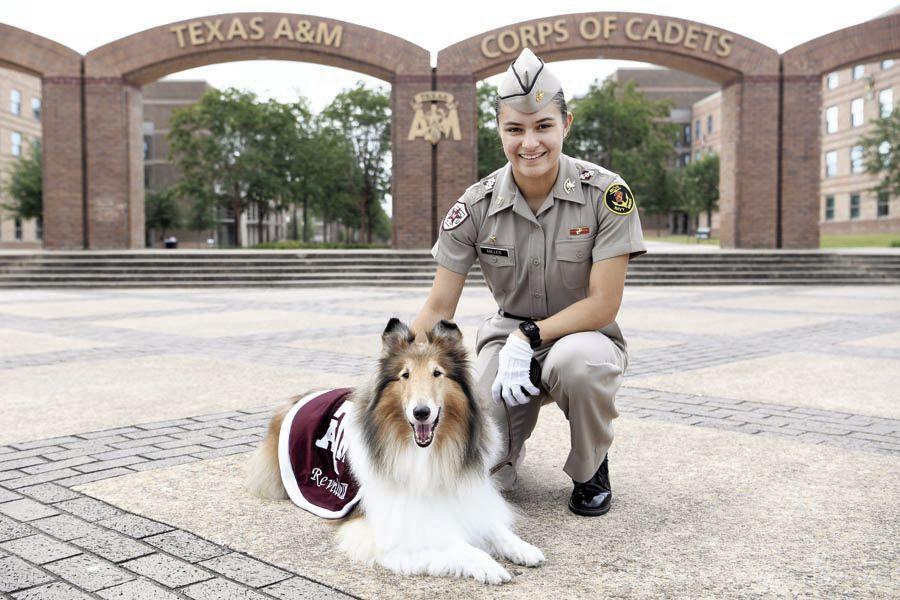 Texas A&M vs. Northwestern State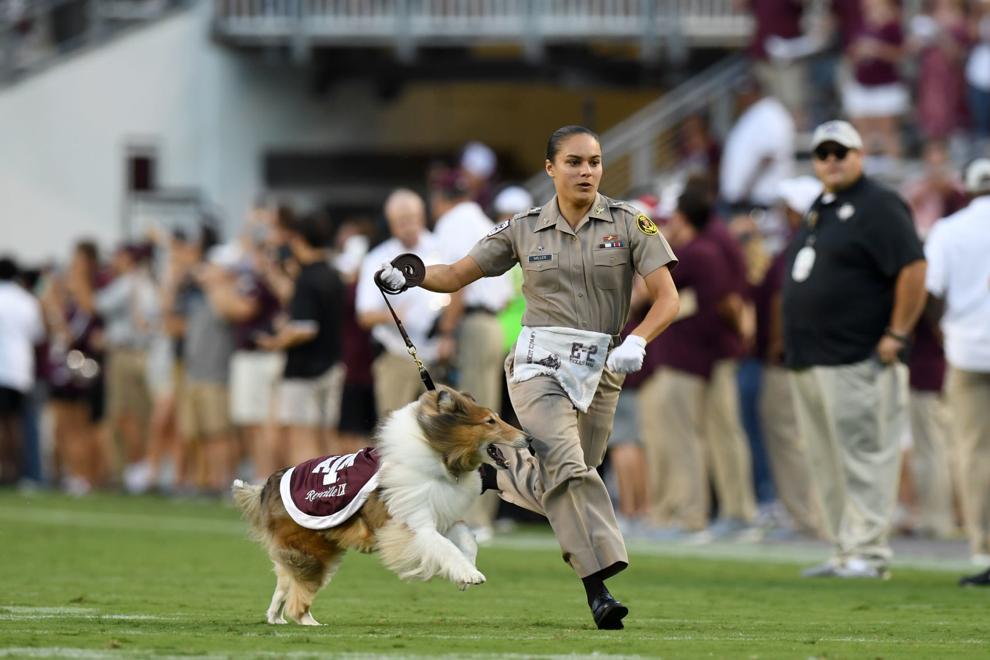 Reveille IX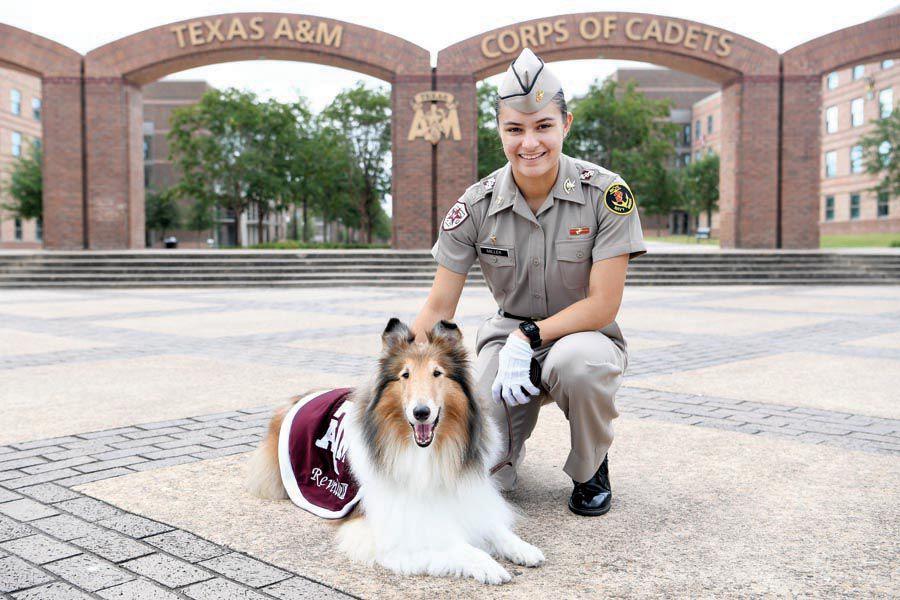 Texas A&M vs. Arkansas football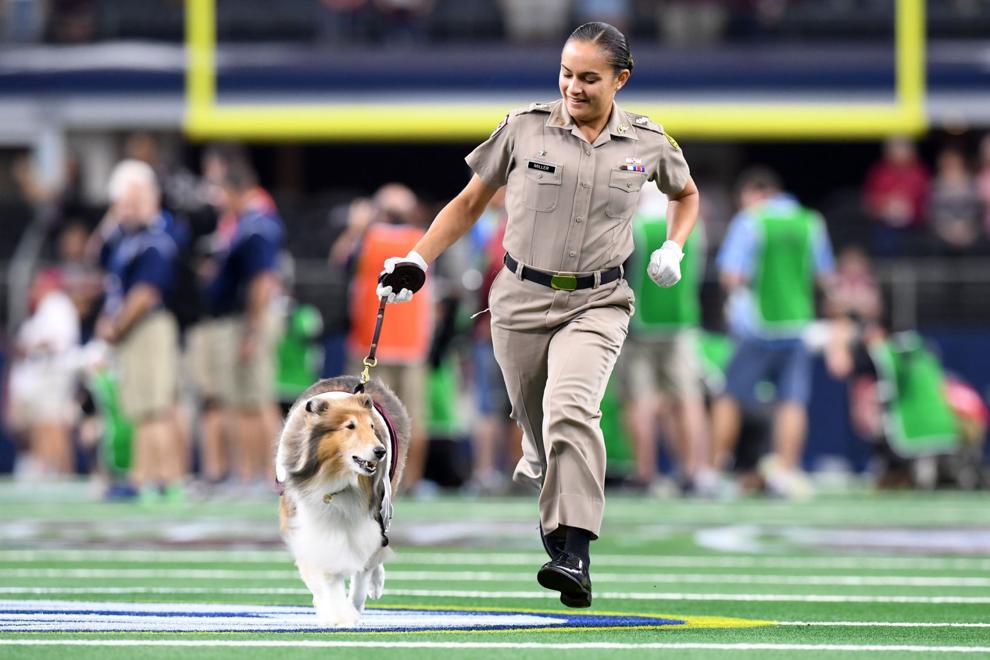 Texas A&M vs. Ole Miss football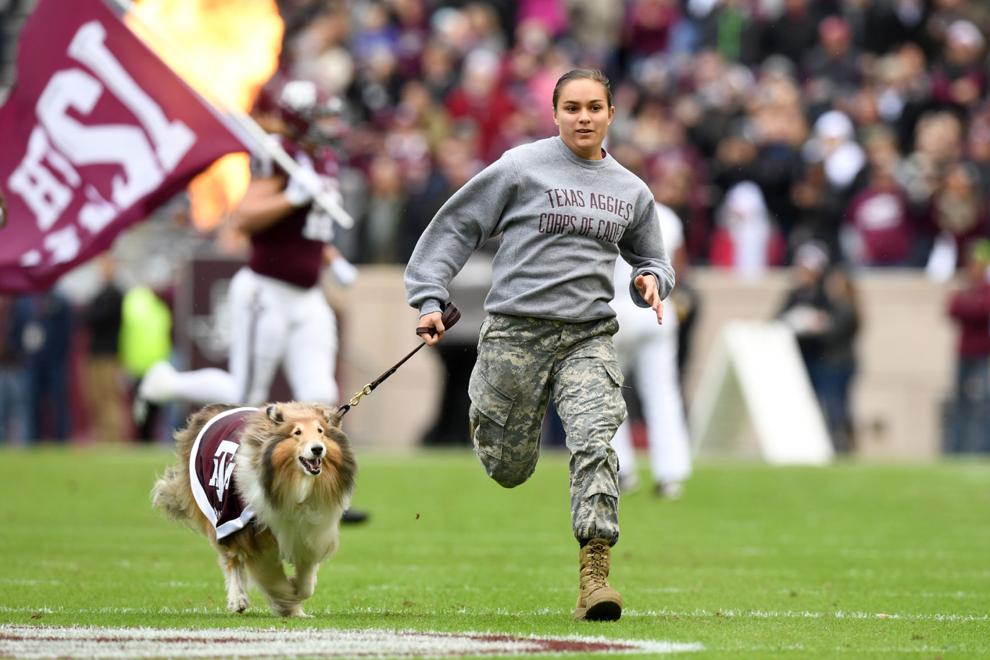 Texas A&M vs. Texas State football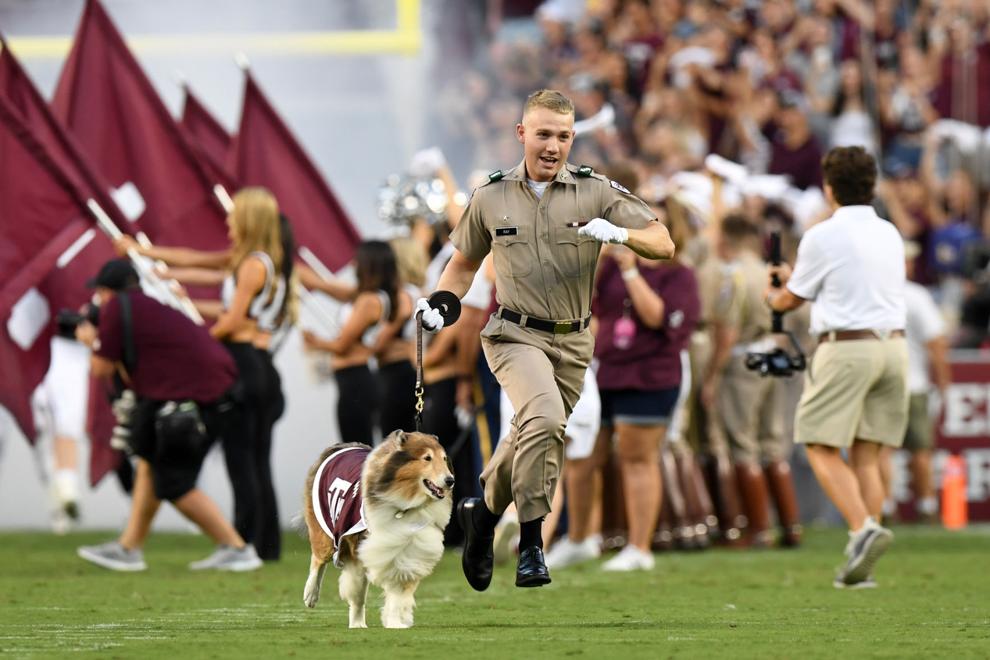 Texas A&M vs. Texas State football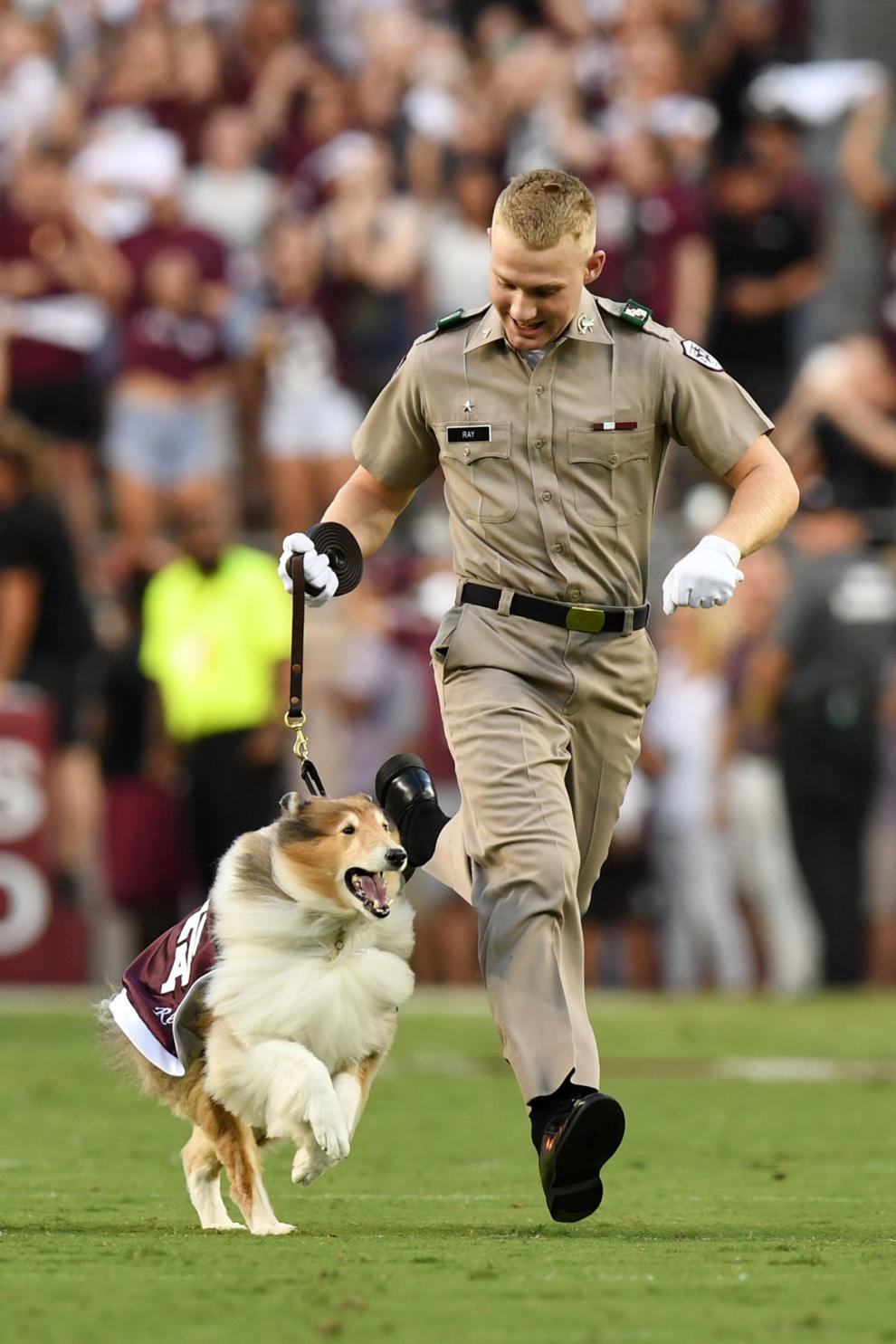 Reveille IX and handler Colton Ray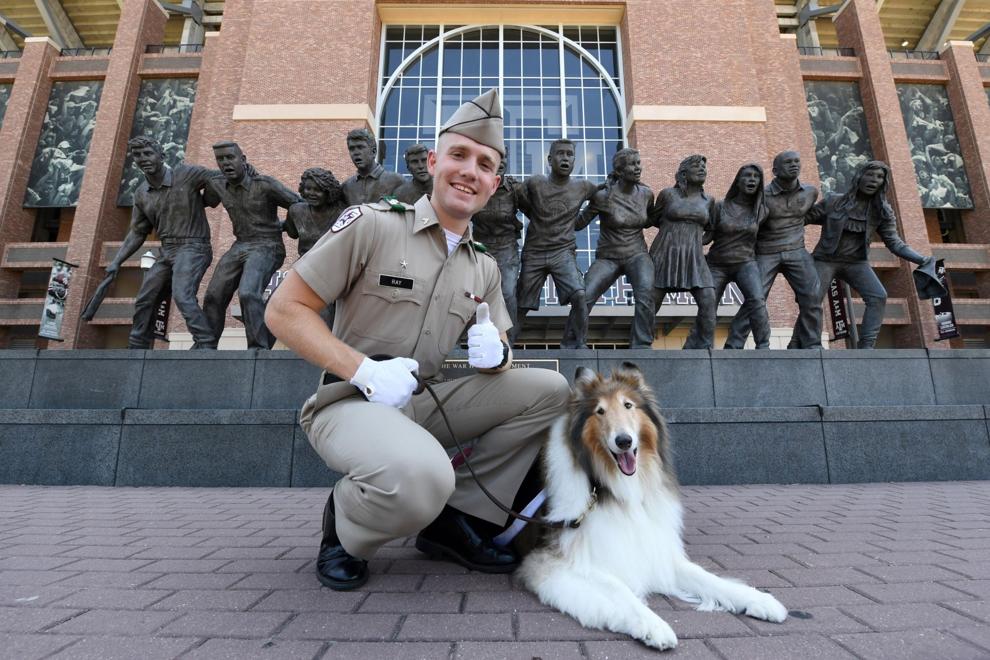 Reveille IX and handler Colton Ray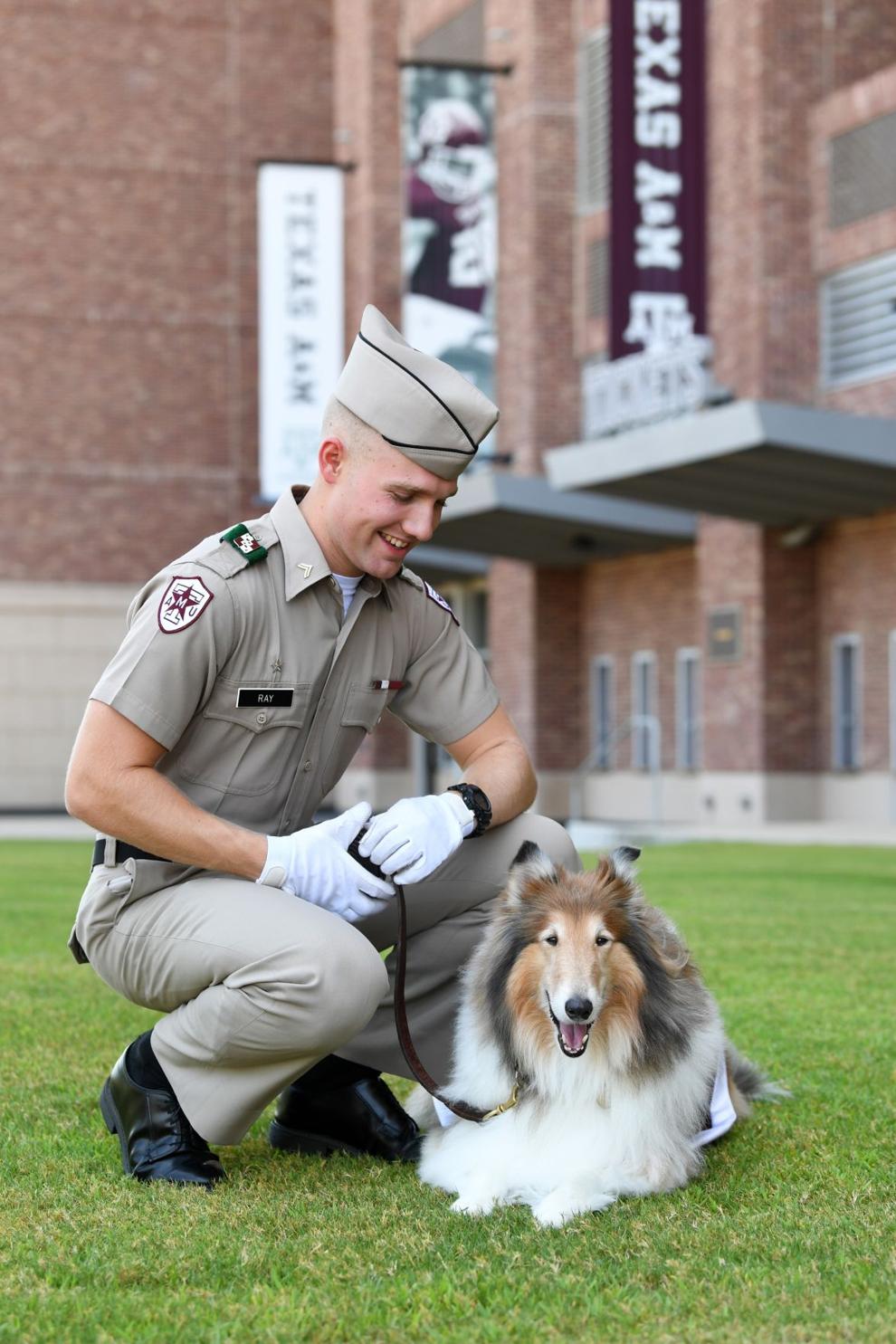 Reveille IX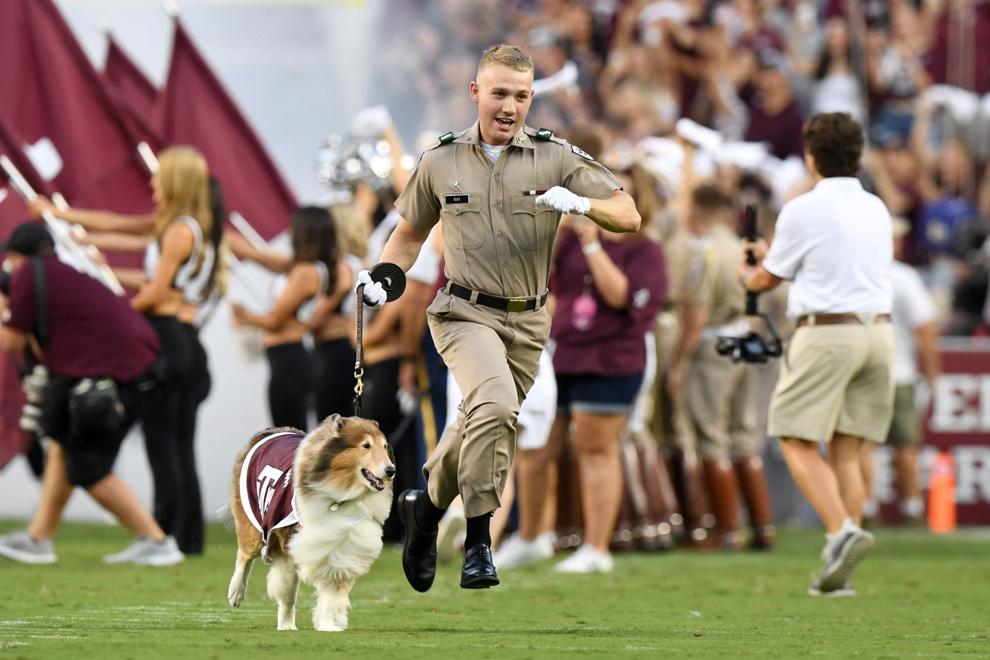 Texas A&M vs. Auburn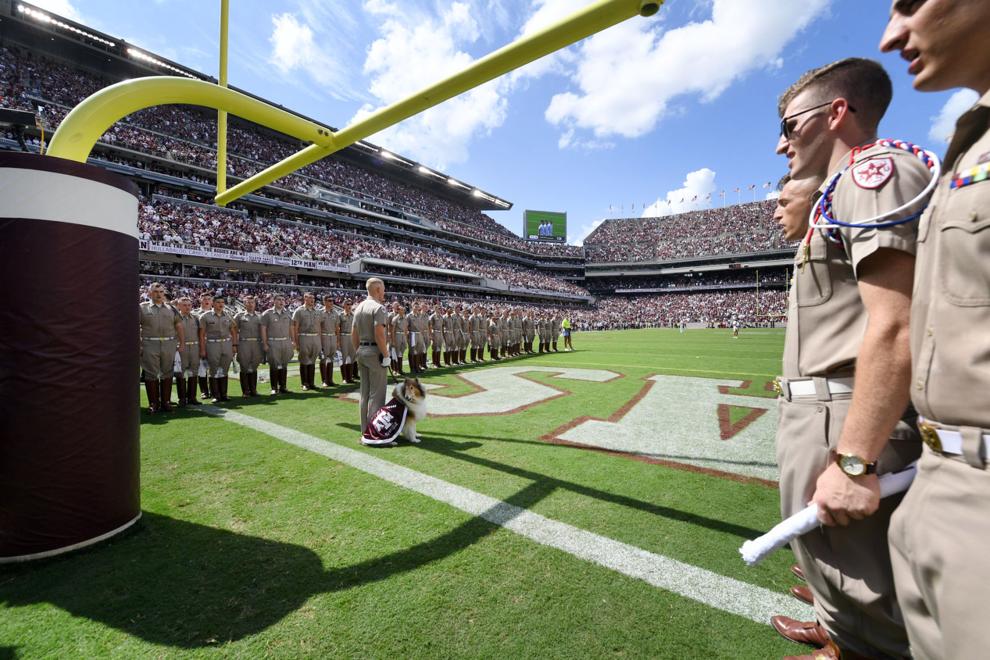 Salvation Army holiday kickoff