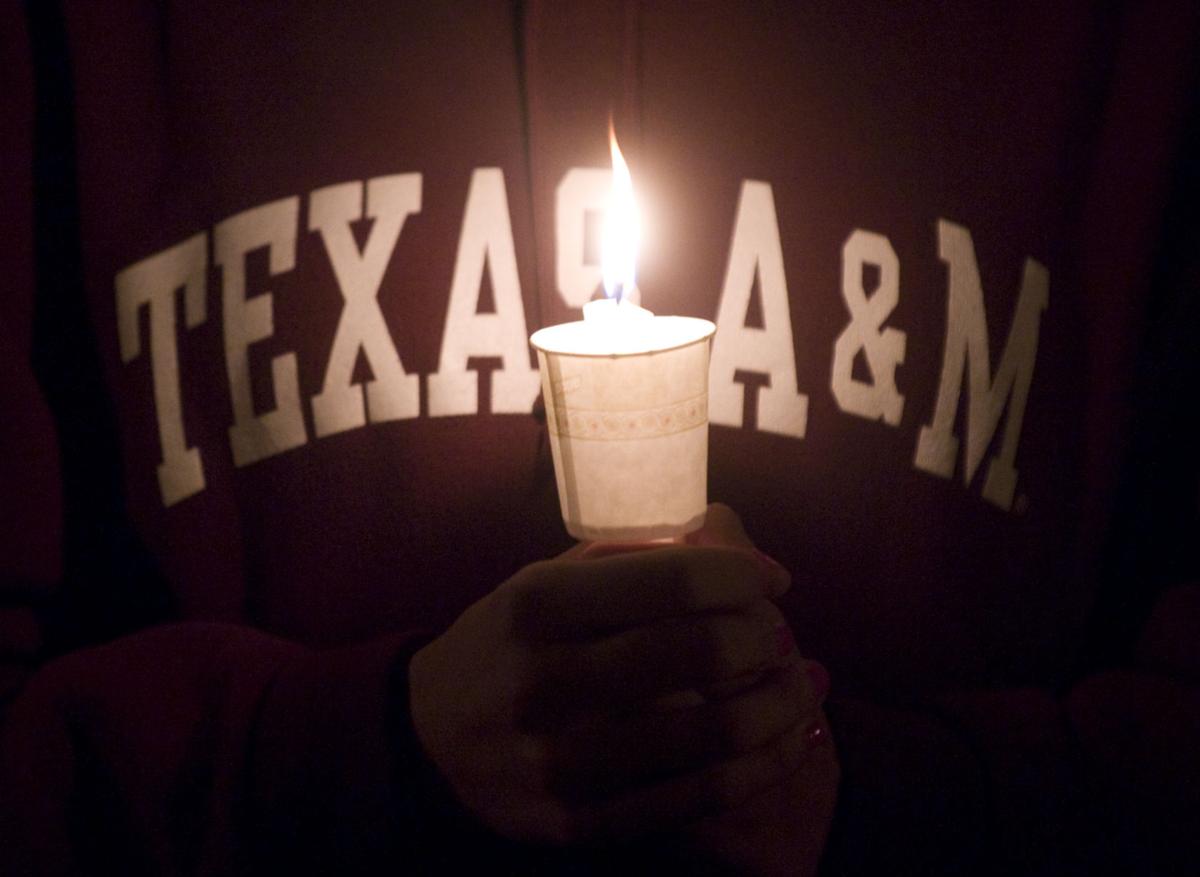 Ashley Miller was 4 years old when the Aggie Bonfire collapsed Nov. 18, 1999, at 2:42 a.m., killing 12 Aggies.
The only reason the Aggie Texas A&M freshman from Bryan remembers the news of the event is because a gymnastics coach she had as a child knew one of the Aggies who died.
With each incoming freshman class, the disconnect between the tragic event and students widens. Soon, traditional incoming freshmen will not have been born at the time of the collapse.
"I feel like it's hard to explain the seriousness of the situation," Miller said.
It takes more than a memorial and a brief history lesson to keep the memories of the tragedy fresh. The responsibility of immersing students in the event rests on those charged with passing down all Aggie traditions.
Traditions Council E. King Gill Subcommittee Chair Kyle Sewell said current students take the event to heart, they honor the fallen 12 as if they were family members because of how strong the bonds are between current and former students.
"At the end of the day, they were your brother or your sister and they deserve to be remembered," Sewell said. "It's that innate sense of brotherhood that's hard to put into words."
Sewell, a member of the class of 2016, was born and raised in Tennessee. Even as a second-generation Aggie, he didn't fully understand the importance of the Bonfire collapse until the orientation on traditions at Fish Camp, where he was told the story for the first time.
At this year's Fish Camp, two hours were dedicated to the history of Bonfire and the significance of the event and its memorial. A full grasp of what Bonfire means to A&M students made Jack McGill, a freshman from Chicago, feel like Aggieland was his new home.
"It makes you feel like students are valued very highly, that these students would be honored so beautifully," he said. "With Fish Camp, it makes the Bonfire Memorial seem more timeless."
Even with the history lesson, the disconnect does not close until the memorial is seen, several freshmen said. Discovering a fellow Tennessean, Timothy Doran Kerlee Jr., was one of the 12 victims makes the collapse anniversary personal for Sewell.
"When you go to this event the second or third time, you always get the sense that you're a part of something bigger," Sewell said.
With the efforts of Fish Camp and Traditions Council, Bonfire will carry on, the students said. Even though an on-campus bonfire has not been built since the collapse, the core idea of a burning desire remains the same.
"Bonfire built the Aggie spirit, and Aggie spirit built Bonfire," Sewell said. "The feelings behind it are still there of the hard work and dedication it took to build the Bonfire, but it's shown in a different way now."