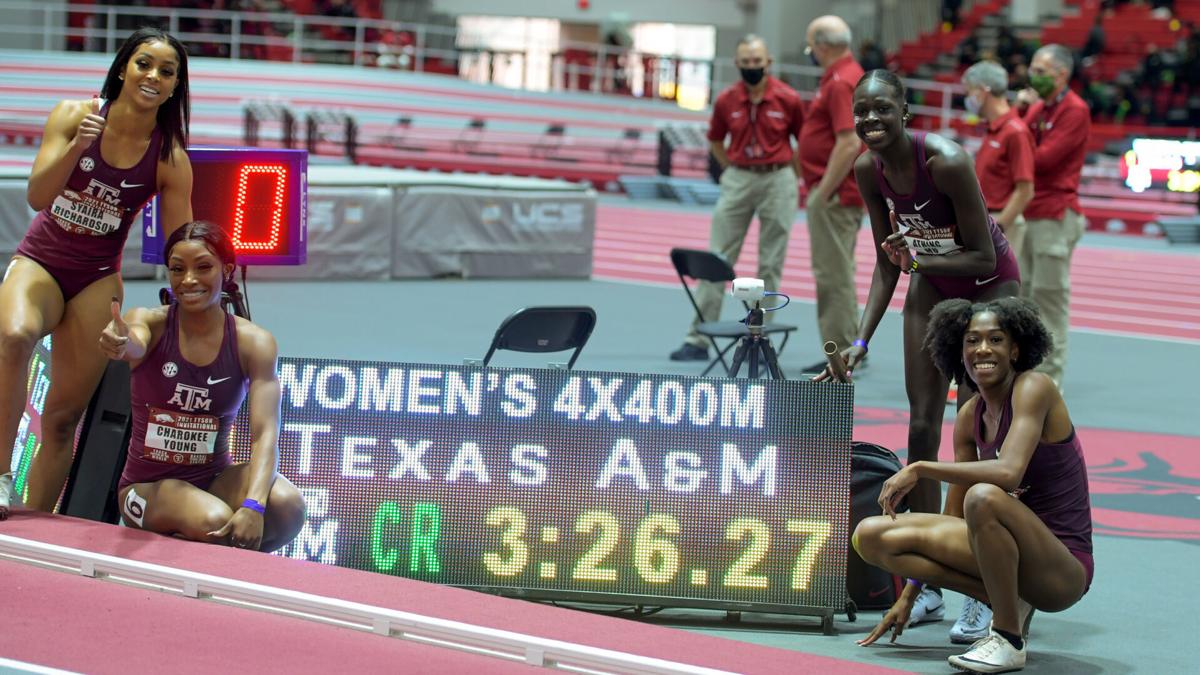 Track honors: The Texas A&M women's 4x400-meter relay team of Jania Martin, Syaira Richardson, Charokee Young and Athing Mu was named the U.S. Track & Field national women's college athlete of the week Tuesday.
Opening day: The Texas A&M baseball team is set to begin its season at 6:30 p.m. Friday at Blue Bell Park against Xavier.
Softball shift: The Texas A&M softball team's A&M Invitational will start Saturday at Davis Diamond instead of Friday, the Aggies announced Tuesday. A&M will face Central Arkansas at 3 p.m. Saturday followed by Colorado State at 5:30 p.m.
Soccer exhibition: The Texas A&M soccer team will host North Texas at 1 p.m. Saturday at Ellis Field in an exhibition match, A&M announced Tuesday. The match replaces the Aggies' match vs. Louisiana-Monroe set for Thursday that was canceled due to weather conditions. Admission is free.