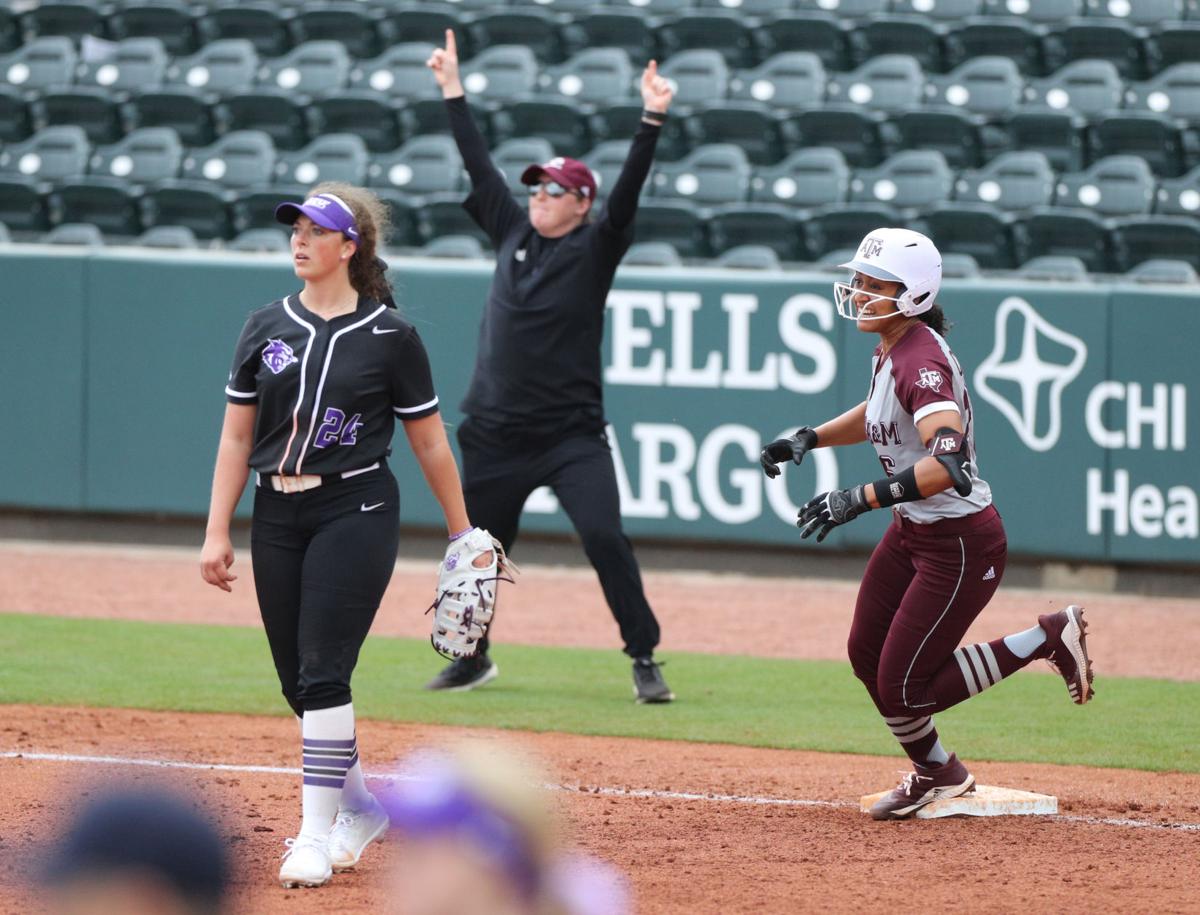 Texas A&M shortstop Jourdyn Campbell made freshman mistakes on the basepaths and dropped a throw Sunday that proved costly, but she capped her first collegiate tournament with a swing she'll never forget and one that was desperately needed.
Campbell's grand slam tied the game and highlighted an eight-run fifth inning that carried the Aggie softball team to a 10-6 victory over the Abilene Christian Wildcats on Sunday afternoon at Davis Diamond.
Campbell blasted an 0-2 pitch high and well over the left-field fence, igniting a nervous dugout.
"I knew she was going to come inside, because I kept taking it as a strike," Campbell said. "So I just went in and I swung at it."
A&M, which dropped games to Texas-Arlington on Friday and Saturday, needed a lift after a dreadful start against ACU. The Wildcats, picked to finish ninth in the Southland Conference, roughed up A&M freshman right-hander Ashley Daugherty, who didn't make it out of the first inning.
ACU (1-3) had a 3-0 lead after three batters as Briana Tijerina walked, Caroline Adair had a triple and former Caldwell High standout Blair Clayton hit the team's first home run of the season. Clayton struck again in the fifth inning with a three-run homer to give ACU a 6-2 lead. Tijerina walked to open the inning and Adair hit a potential double-play grounder to second baseman Kayla Garcia, but Campbell dropped the throw.
"I just kind of got a little flustered, kind of let the things in the past affect my future, which shouldn't have happened," Campbell said. "And [I] got a little antsy and just messed it all up."
It didn't take long for Campbell to atone.
A&M loaded the bases, overcoming a base running gaffe by Makinzy Herzog who ran into the first out at third base. A&M freshman Meagan Smith, who hit home runs in each of the first three games, weakly popped up to the pitcher for the second out.
Campbell ended the frustration with one mighty swing.
"The inning before I had made an error at second baseman, and the time before that, I kind of made some base running mistakes," Campbell said. "So I was coming up kind of calm. And just like, 'I need to help my team here. I've already let it down a little bit. I need to be big for my team.'"
Campbell's first collegiate homer opened the floodgates.
Freshman Shaylee Ackerman just missed making it back-to-back home runs, settling for triple on a ball that bounced off the top of the wall in right-center. She was awarded home when the relay throw sailed into the Aggies' dugout.
Garcia was hit by a pitch and pinch-hitter Morgan Smith lined a home run well over the right-field fence. Sophomore Herzog followed with a home run to center field to cap the eight-run uprising.
"I'd be lying if I didn't say I felt relieved," A&M coach Jo Evans said. "Then of course, exhilarating, because our kids are so young. What I know about something like that is now we get to put that in our back pocket for the rest of the season. Anytime we're in a deficit, we always have that experience to go back to and say, 'Listen, we're fully capable of being an explosive offense and getting ourselves back in the game.' So it's really such a valuable experience for our players."
Campbell's homer was the play of the game but hustle by sophomore catcher Haley Lee helped make it possible.
ACU shortstop Tijerina fielded a one-out ground ball hit by left-hander Payton McBride and opted for the force at second, but Lee beat the throw to load the bases.
"If you're going to have a play of the game, that was it," Evans said. "You know she's not our fastest kid, but she was very aggressive and got a great jump and went in hard. If she doesn't have a hustle play like that, we'd have a tough time winning that ballgame."
The 10-6 lead was more than enough for junior right-hander Kayla Poynter, who pitched 2 2/3 hitless innings. Poynter (2-0) struck out 16 in Saturday's 7-1 victory over ACU, tossing a one-hitter, losing the no-hitter and shutout with two outs in the seventh.
A&M wasn't able to build on that great performance as UTA rallied from a 4-0 deficit for a 5-4, eight-inning victory in Saturday's second game. That gave the Mavericks two straight wins over A&M which had won 17 straight over UTA. The Aggies were staring at a 2-3 start until the eight-run fifth.
"It really did feel like a must-win game," Evans said. "You look at the other day when we got behind against UTA [a 7-2 loss Friday], we didn't do a good job fighting back and creating opportunities for ourselves. So I was very pleased to see us get so much better at that today. That's just going to be a key for us, because we're so young."
•
NOTES — Clayton, who spoiled Poynter's no-hit bid with an RBI double Saturday, had a career-high five RBIs against the Aggies to cap her homecoming weekend. The senior catcher was 5 for 13 for a team-best .385 with a double, two homers and six RBIs. The two homers in a game also was a first for her. "Blair had a great weekend for us offensively," ACU coach Abigail Farler said. "She has several great at-bats and two clutch home runs. I'm proud of how well she fought for us at the plate." … Campbell, who hit a team-best .429 for the weekend, had five doubles and six runs batted in. "We expected her to come in and be an explosive player," Evans said. "If she wasn't a freshman, we'd probably [bat] her in the three hole. But we want to make sure and just let her feel this thing out, and get comfortable." … A lack of power was a reason A&M was only 28-27 last season. The Aggies had 32 homers and 55 doubles, averaging less than two extra base hits per game. A&M had 21 extra base hits for the weekend. … ACU starting pitcher Alivia Sinnott allowed five hits and two runs in four innings but was pulled to start the fifth as the Aggies were at the top of the lineup for the third time. Relief pitcher Jillian Hefner retired only one of three batters with Sinnott (1-1) returning to the circle, allowing both homers. ... UTA beat ACU 2-0 in Sunday's first game.
Texas A&M softball vs Abilene Christian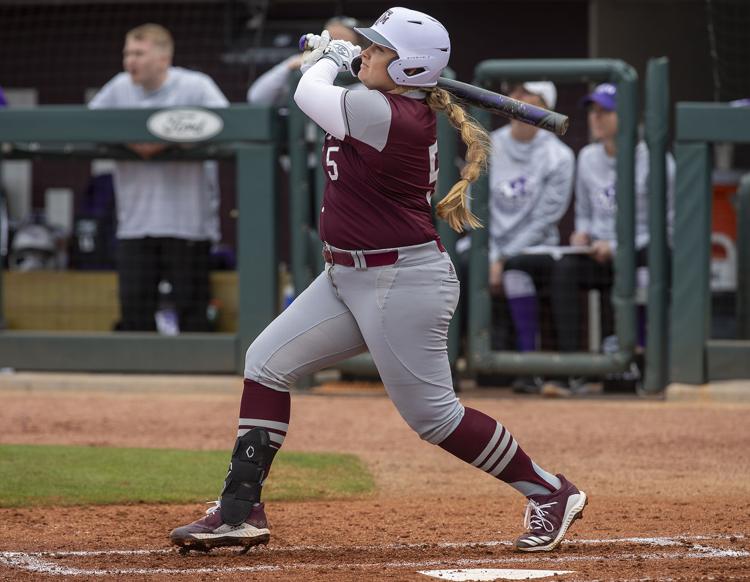 Texas A&M softball vs Abilene Christian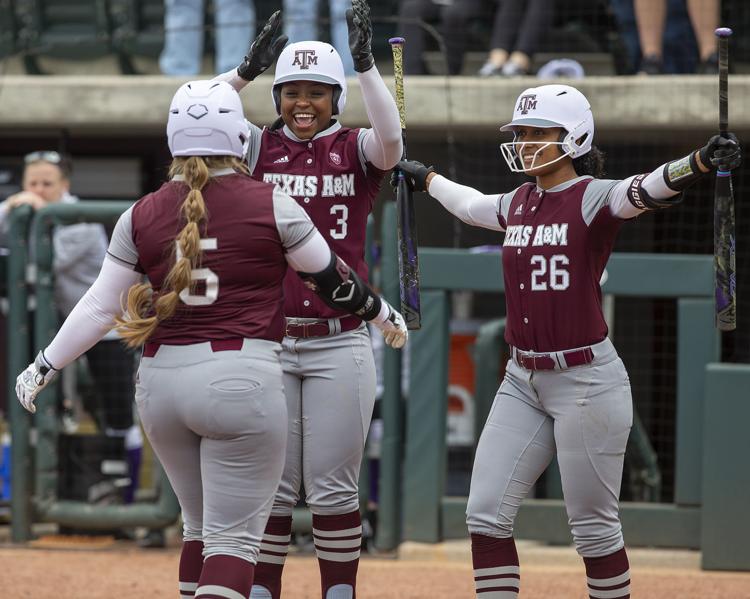 Texas A&M softball vs Abilene Christian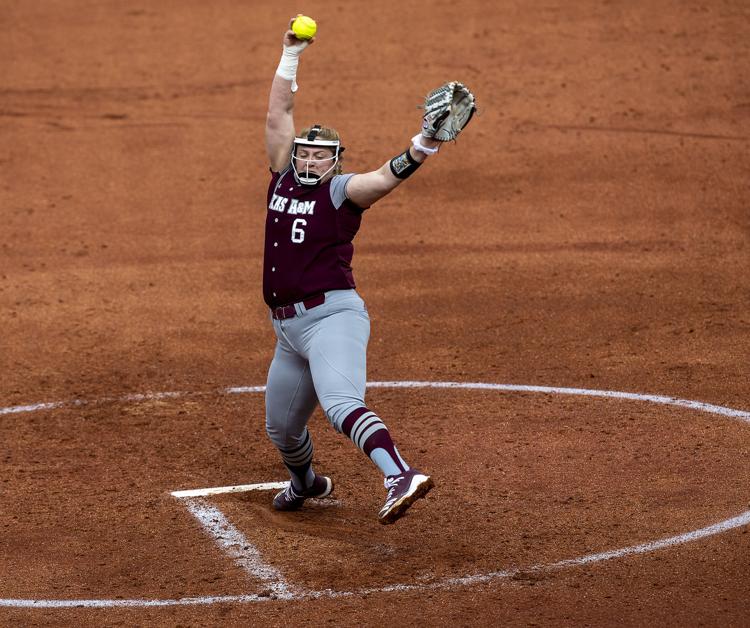 Texas A&M softball vs Abilene Christian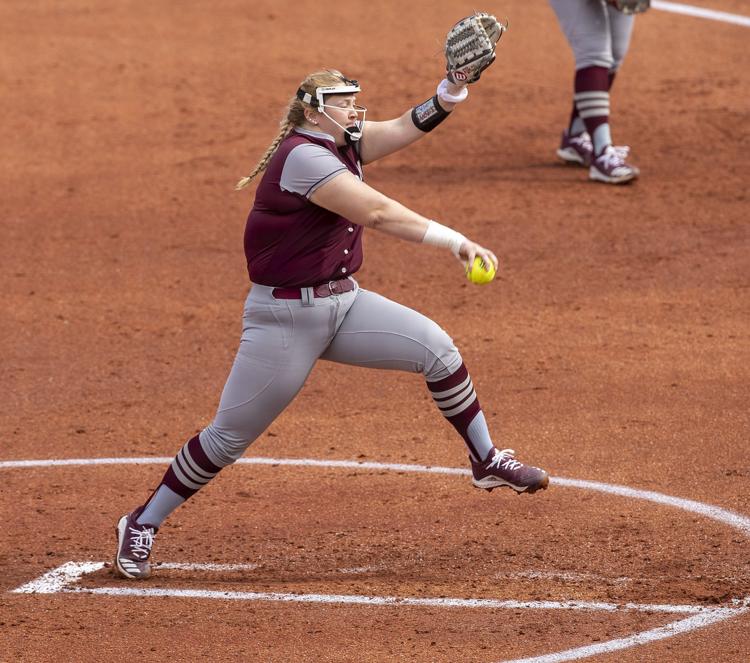 Texas A&M softball vs Abilene Christian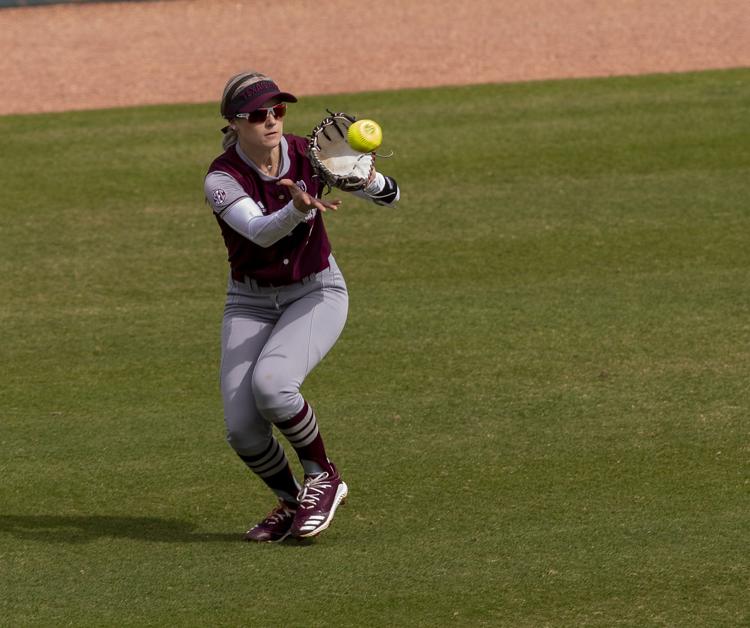 Texas A&M softball vs Abilene Christian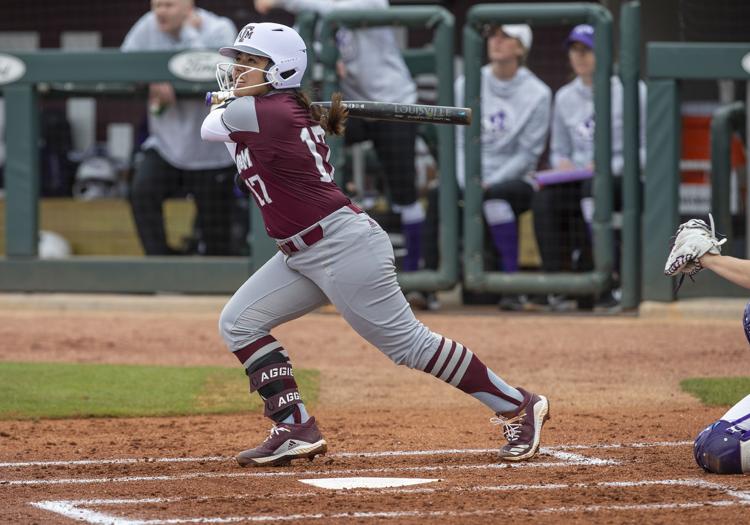 Texas A&M softball vs Abilene Christian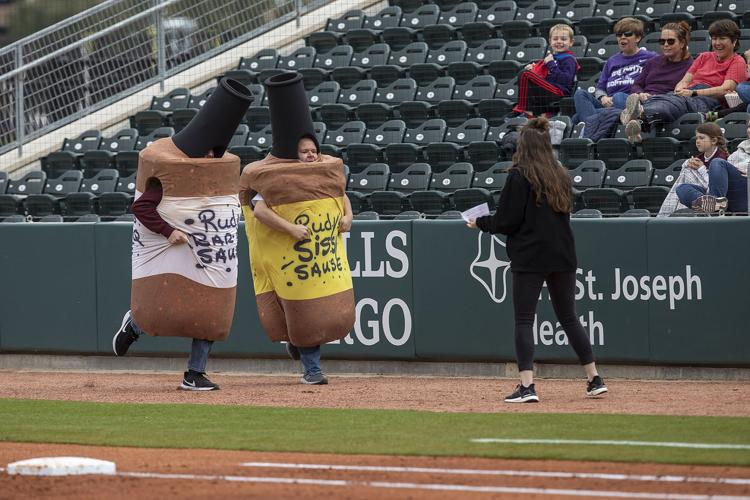 Texas A&M softball vs Abilene Christian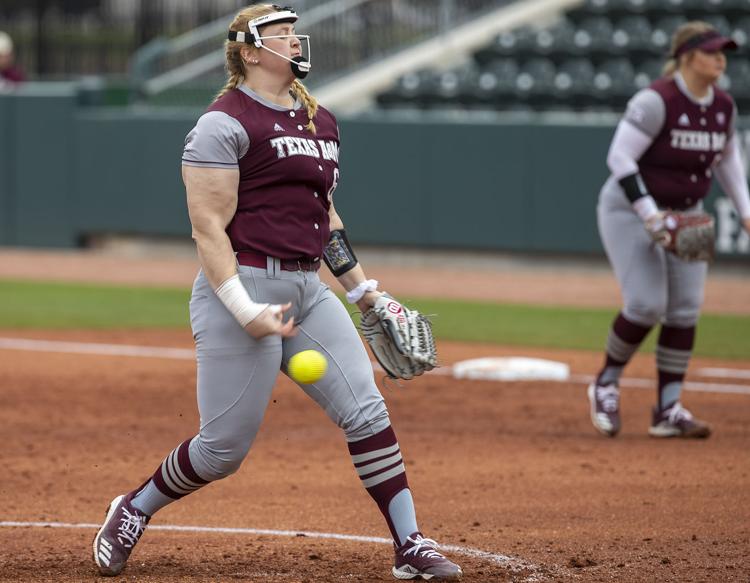 Texas A&M softball vs Abilene Christian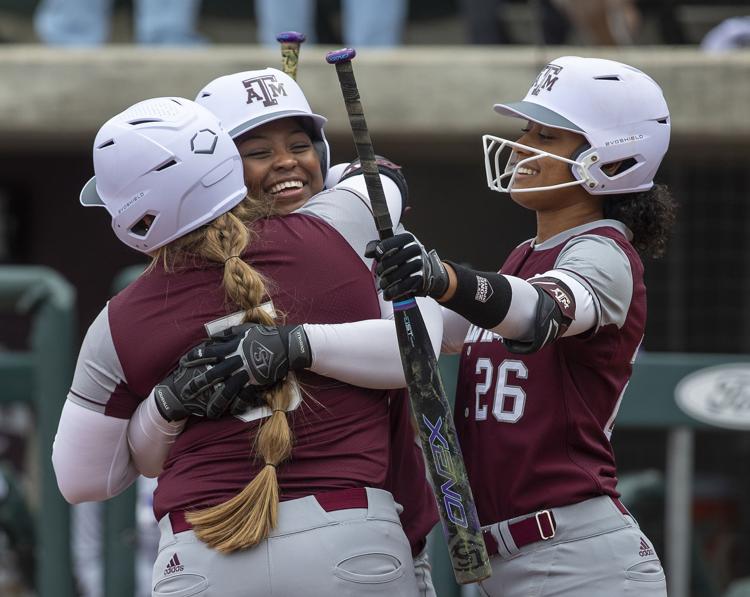 Texas A&M softball vs Abilene Christian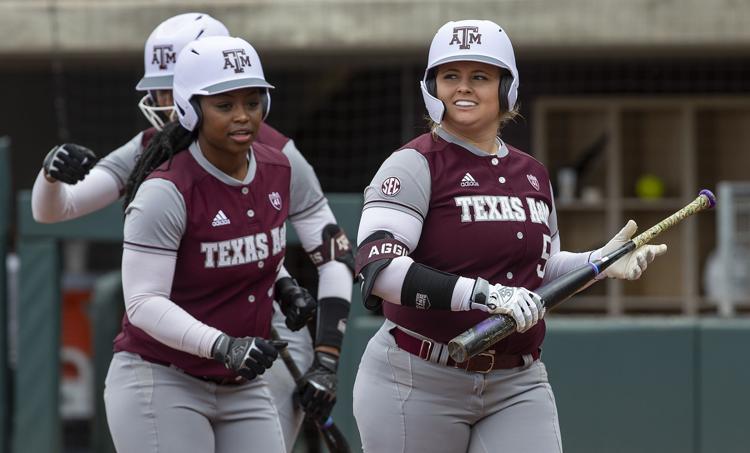 Texas A&M softball vs Abilene Christian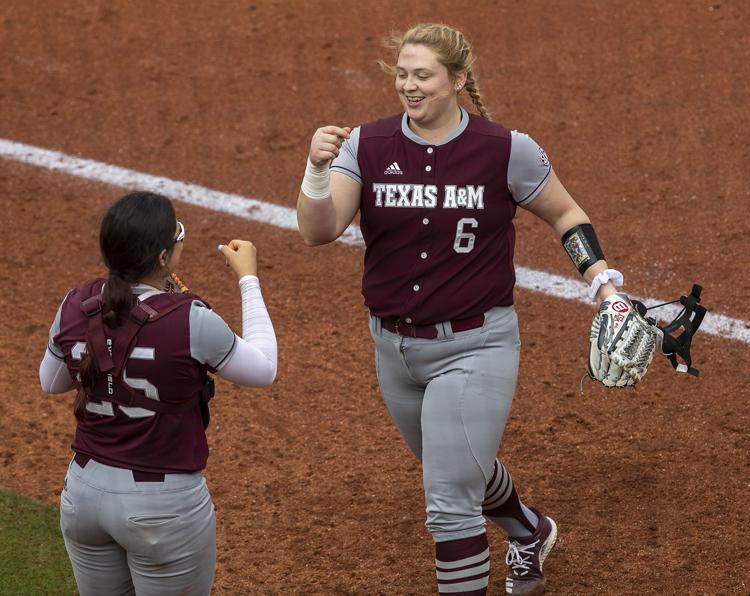 Texas A&M softball vs Abilene Christian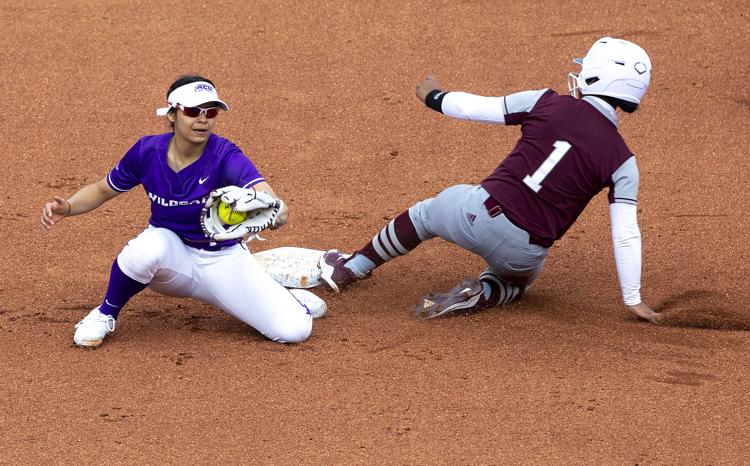 Texas A&M softball vs Abilene Christian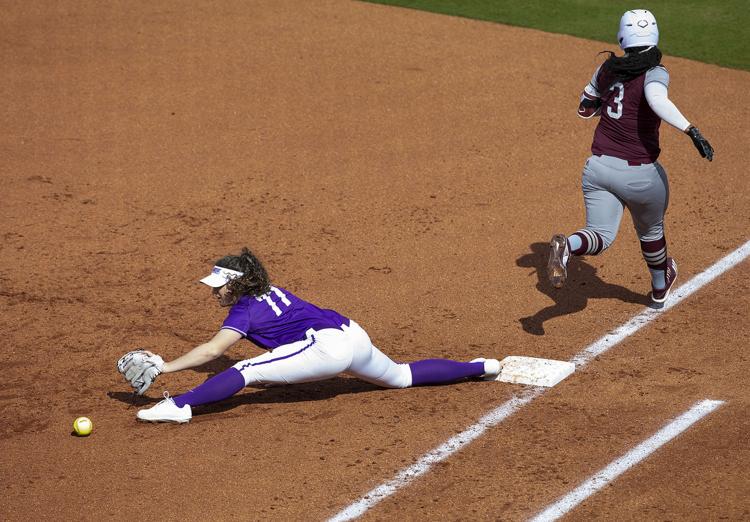 Be the first to know
Get local news delivered to your inbox!