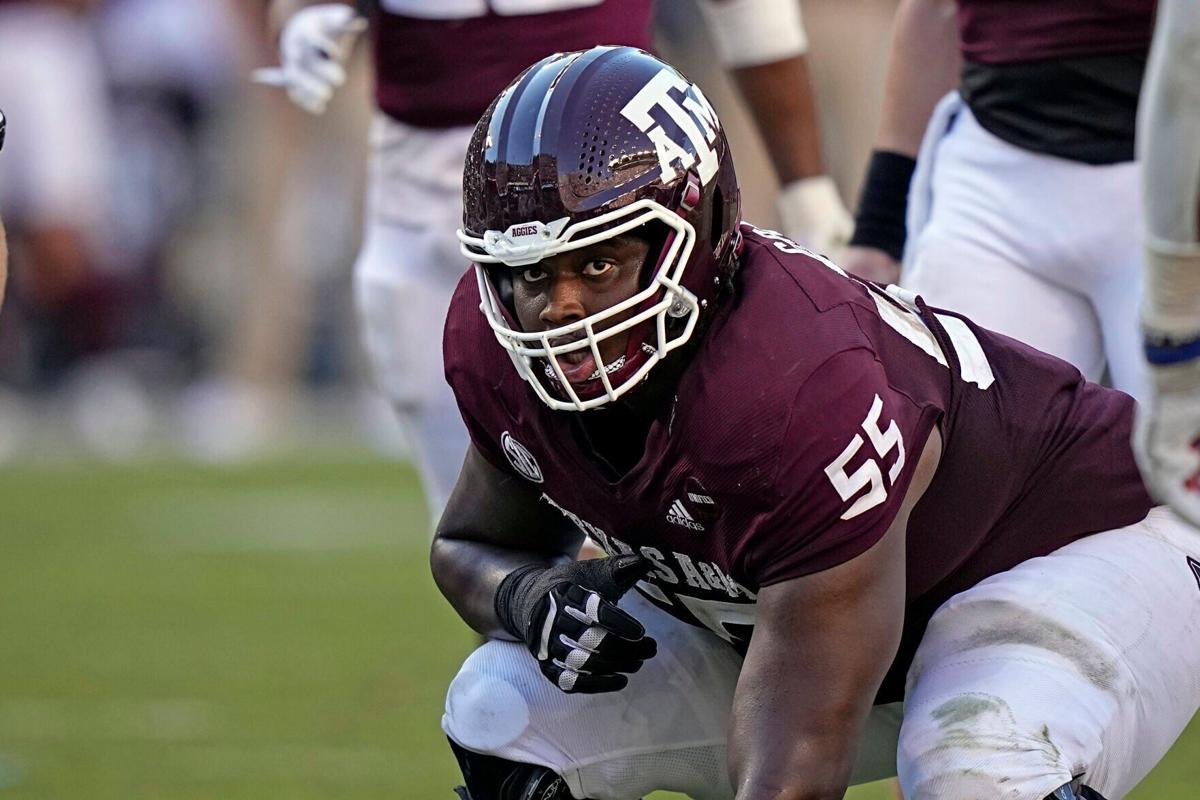 Texas A&M offensive lineman Kenyon Green will declare for the NFL draft, foregoing his senior season.
"This has been one of the toughest decisions of my life, but I feel the time is right," Green tweeted Tuesday.
The 6-foot-4, 325-pounder, who started at every offensive line position but center this season, is projected to be a first-round pick.
Green was a first-team All-American this season by the Associated Press and The Sporting News. He was a second-team pick by the Walter Camp Foundation.
Green also was a preseason All-America pick by AP along with defensive lineman DeMarvin Leal, running back Isaiah Spiller and tight end Jalen Wydermyer, fellow juniors who all previously declared for the NFL draft and said they won't play in the Gator Bowl against Wake Forest. Green didn't mention the Gator Bowl in his tweet.
"These years at Texas A&M University, and College Station, have possibly been the happiest of my life," he tweeted. "I only have feelings of enormous gratitude for my team, the sport of football and for this town. I sincerely appreciate all the love and affection I have received. However, after careful consideration, prayer, and discussions with my family, I have decided that it is time to pursue my dream and declare for the 2022 NFL Draft."
Green started every game since he arrived in Aggieland. His 35 straight starts are two more than Wydermyer and senior safety Leon O'Neal Jr., who also has declared for the NFL draft and won't return for a second senior season.
Green was ranked 15th in the high school class of 2019 by 247Sports.com. He was the highest-ranked recruit A&M signed in that class, one spot ahead of fellow five-star recruit Leal.
Blessed🙏🏿✝️ #rilladanada 🦍 pic.twitter.com/8pTGqEU7VN

— BIG KEN ™ 🦍 (@K_Green_01) December 21, 2021
Green started every game at left guard last season, but because of injuries he moved around this season, starting one game at left guard, two games each at right guard and right tackle and seven games at left guard.