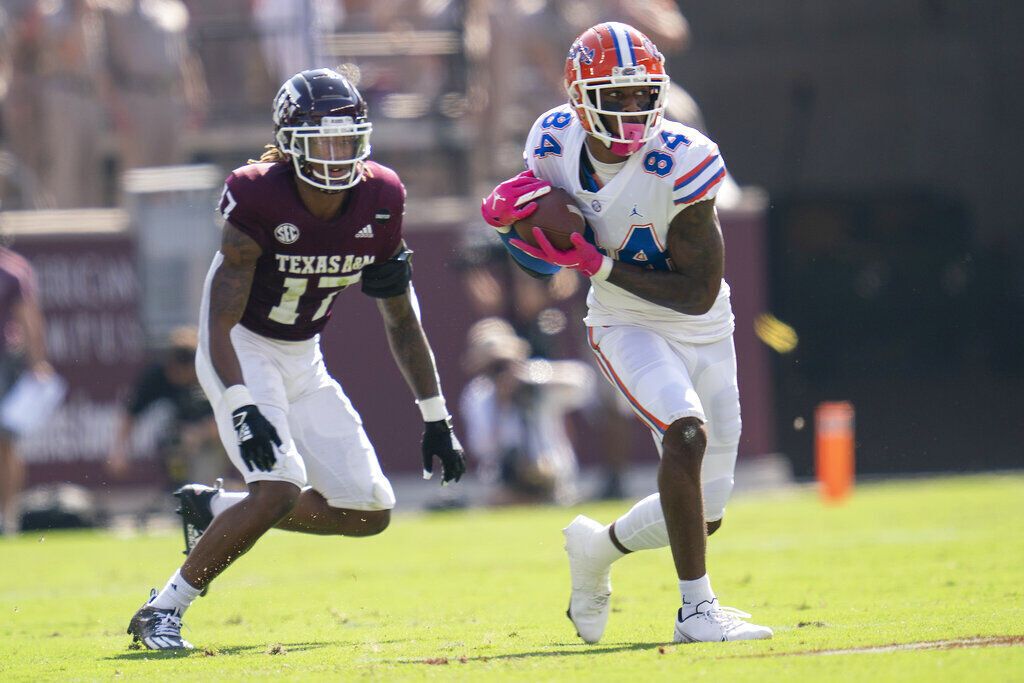 The Texas A&M football team has been unaffected by the recent COVID-19 outbreak in the Florida team, A&M athletics director Ross Bjork said Tuesday afternoon.
Florida, which lost 41-38 to A&M on Saturday at Kyle Field, has paused all football activities after announcing earlier Tuesday that it had five new positive COVID-19 cases during the past week of testing.
Tenth-ranked Florida is scheduled to host LSU on Saturday, while the 11th-ranked Aggies are scheduled to play at Mississippi State.
"We have been in touch with officials at the University Florida and have also reviewed the available data from the Kinexon contact tracing system deployed by the SEC," Bjork said in a statement. "At this point, there has been no impact within our football program, but we will continue our regular testing regimen this week and stay diligent with all of our safety protocols."
Florida now has 19 active cases, putting the LSU game in jeopardy.
"Head coach Dan Mullen has been in communication with football players and their parents, and I have had conversations with the Southeastern Conference office, last week's opponent Texas A&M, and this week's opponent LSU," Florida athletics director Scott Stricklin said in a statement.
Stricklin said "these circumstances will be re-evaluated by UF health and the athletics department's sports medicine staff Wednesday."
The SEC already has postponed one game this week. Vanderbilt and Missouri tentatively pushed their game set for Saturday to Dec. 12 because COVID-19 issues have left the Commodores without enough players. It is the first SEC game postponed due to coronavirus-related problems and the 28th in the Football Bowl Subdivision to be postponed or canceled since Aug. 26.
•
NOTES — A&M wide receiver Caleb Chapman was named the Earl Campbell Tyler Rose player of the week after catching nine passes for 151 yards and two touchdowns in the Aggies' 41-38 victory over Florida on Saturday. A&M quarterback Kellen Mond and running back Isaiah Spiller also earned Campbell Tyler Rose Award honorable mention this week. Mond completed 25 of 35 passes for 338 yards and three touchdowns without being sacked, and Spiller rushed for 174 yards and two TDs on 27 carries. ... A&M's Jimbo Fisher was named the Dodd Trophy coach of the week.
Be the first to know
Get local news delivered to your inbox!