Texas A&M's schedule was a big reason the Aggies were a College Football Playoff contender heading into the season. The schedule remains favorable, but A&M needs to get better to take advantage of it.
The Aggies are 3-0, but their play has been uninspiring and the competition weak. A&M's best victory was 10-7 at Colorado last week. You could make a case Colorado was vastly improved – until its 30-7 loss to Minnesota on Saturday. Colorado managed only 63 yards of offense. Colorado's front defensive seven that played so well in holding A&M to 97 yards rushing was gutted for 277 yards rushing by Minnesota. The Gophers had 22 runs of at least 5 yards.
Minnesota dominated both lines of scrimmage, something the Aggies couldn't do against Colorado or even Kent State and New Mexico. A&M held New Mexico to 122 yards in Saturday's 34-0 victory, led by an overpowering defensive line. The offensive line, though, couldn't dominate a lower tier Mountain West Conference team, a huge concern heading into Southeastern Conference play where line of scrimmage rules.
"We're playing very average," A&M coach Jimbo Fisher said after Saturday's game.
The truth often hurts, but in Fisher's case, he plans on the truth making his team better. Fisher's first three A&M teams got better as the season progressed and you figure this team will do the same. It just has further to go because the offensive line isn't as good as expected and the offense's growth was slowed by losing starting quarterback Haynes King to a broken tibia against Colorado.
The biggest positive from Saturday's victory was the improvement by sophomore quarterback Zach Calzada who completed 19 of 33 passes for 275 yards with three touchdowns and an interception. He was off on some throws, shouldn't have tried to force the throw that was intercepted and held the ball too long leading to three sacks. But considering he completed 10 of 24 passes for 65 yards through three quarters a week ago against Colorado, the difference was night and day.
Calzada in the last five quarters is 27-of-47 passing (57.4%) for 393 yards with four touchdowns and an interception. If not for the drops, his completion rate would be approximately 70%. He'll get better with more repetitions, but that hasn't been the case thus far with the offensive line.
Calzada's continued growth is a must for helping out the line. Another plus is the running game and the receivers are good enough to complement Calzada in helping the offense move forward even if the line doesn't get much better. And of course, A&M's saving grace is the defense which leads the country in points allowed (5.7 per game) and passing yards allowed (77.3).
A&M isn't the only national championship contender with warts. Defending national champ Alabama, considered heads and shoulders above the competition, looked rather human in a 31-29 victory over Florida on Saturday, allowing 258 yards rushing. Ohio State and Clemson already have lost and Oklahoma has looked rather pedestrian. The road to the CFP is wide open and the Aggies have a favorable schedule. They just have to get better.
***
A&M remained seventh in the Associated Press Top 25 college football poll and fifth in the coaches' poll.
In the AP poll, Penn State (3-0) moved into sixth just ahead of the Aggies, while Clemson (2-1) slipped from sixth to ninth.
A&M will play 16th-ranked Arkansas at 2:30 p.m. Saturday at AT&T Stadium in Arlington. The Razorbacks are ranked 18th by the coaches. It'll be the first time both teams have been ranked for the Southwest Classic since 2016.
A&M, which has beaten Arkansas nine straight times, is a 5.5-point favorite.
Alabama, which will be at Kyle Field on Oct. 9, remained the overwhelming choice at No. 1 despite its scare at Florida. Alabama, riding a 17-game winning streak, earned 59 of the 62 votes with No. 2 Georgia getting the other three.
Oregon moved up to No. 3 as Oklahoma slipped to fourth after a struggle with Nebraska.
Six ranked teams lost Saturday, though none in the top 10, raising the total number of ranked teams to lose through the first three weeks of the season to 19.
That's the most through three weeks of a season in the history of the poll, according to ESPN's stats and info.
The number is padded by 10 ranked teams losing to other ranked teams. Also, only one top-10 team has lost to an unranked team: North Carolina was preseason No. 10 when it opened with a loss to Virginia Tech.
Gallery: Texas A&M dominates New Mexico
Aggie Band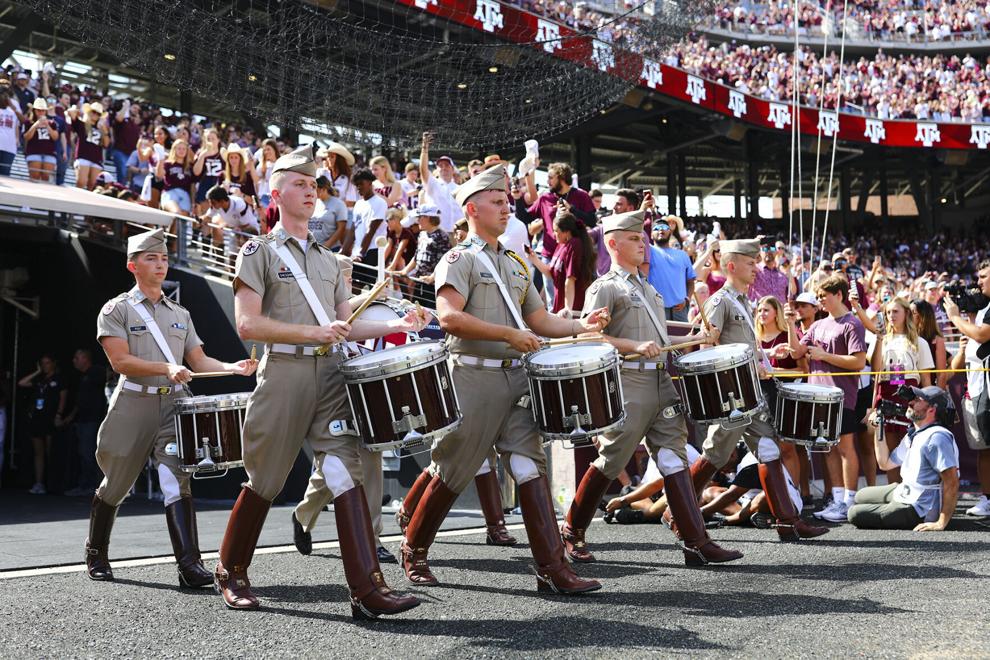 Aggie Band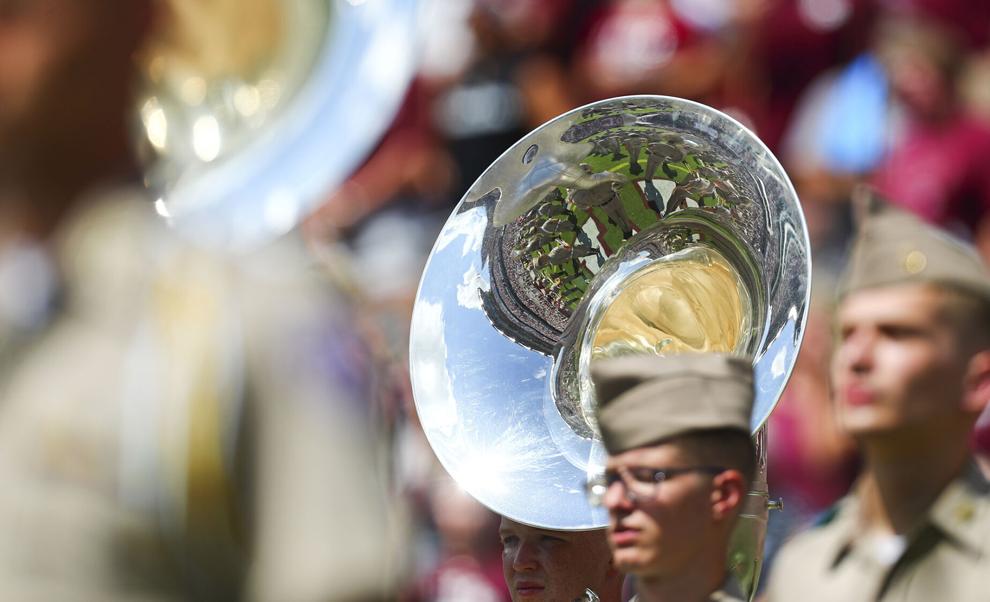 Aggie Band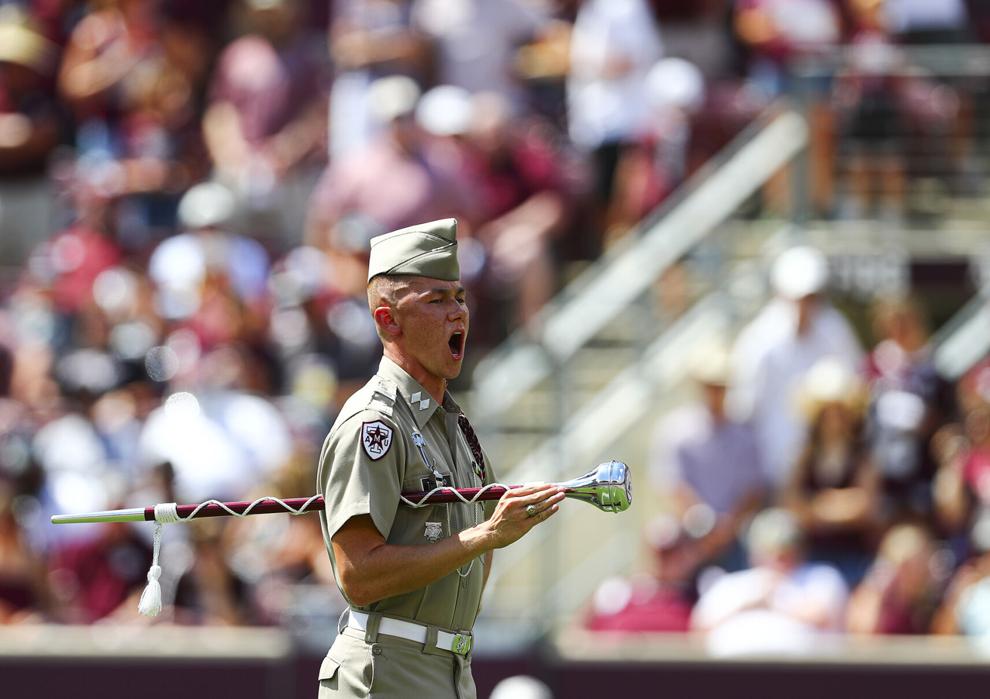 Aggie Band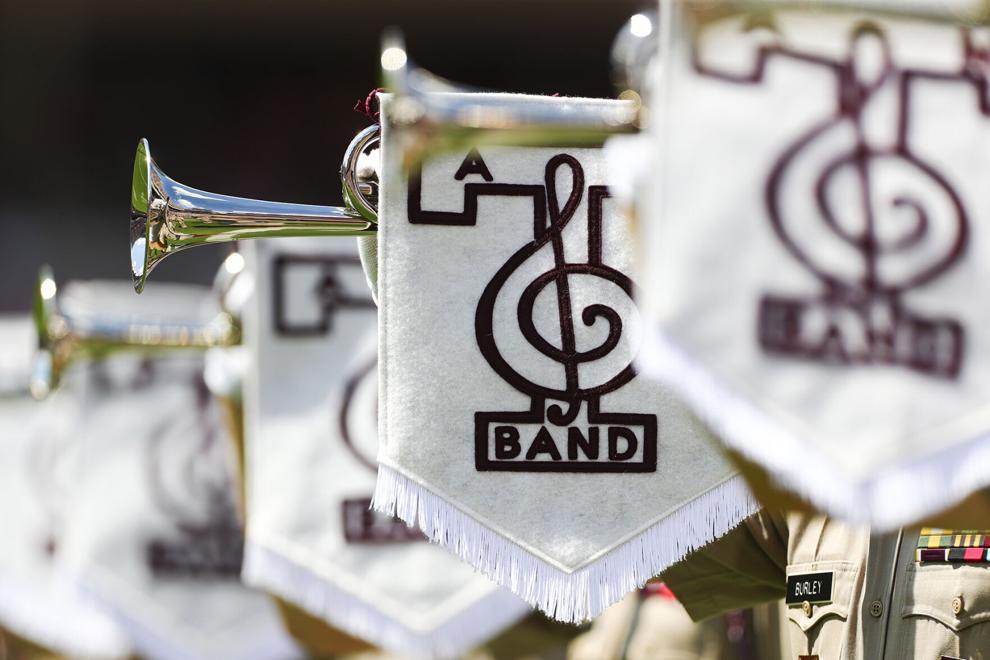 Aggie Band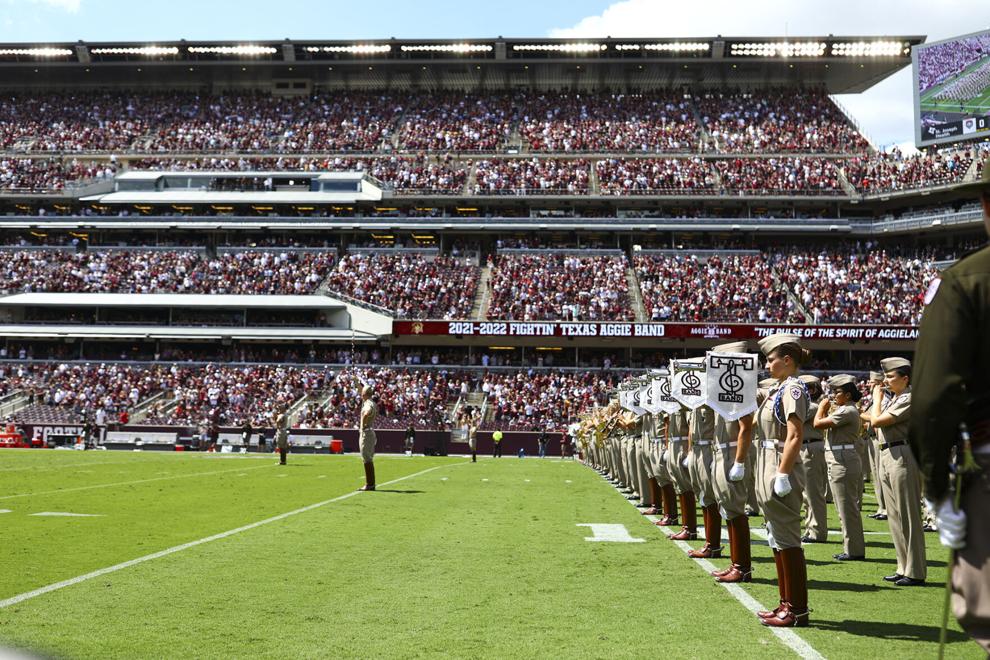 Aggie Band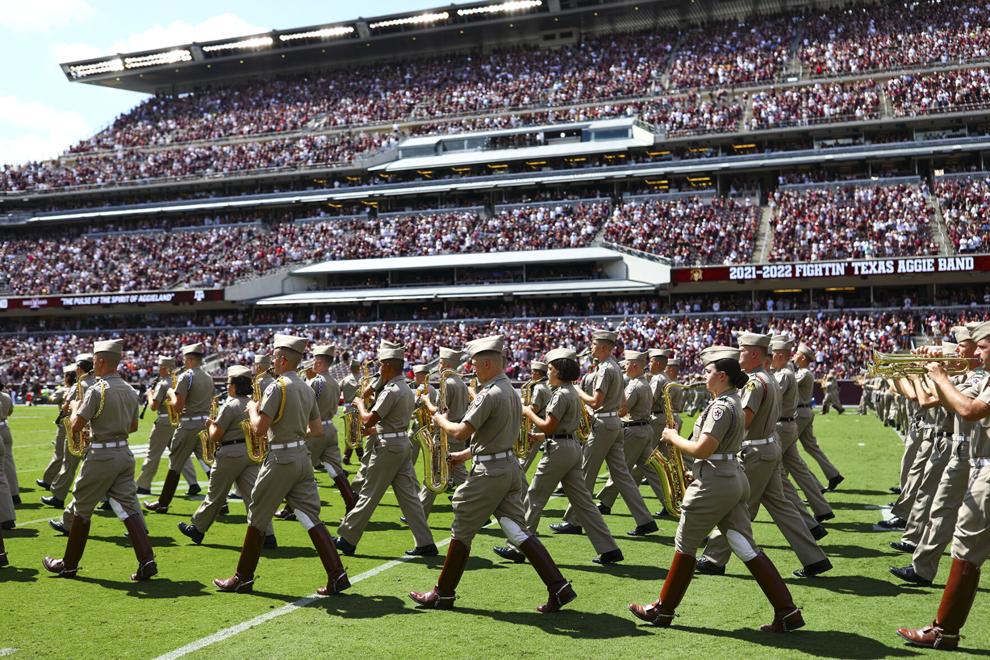 Aggie Band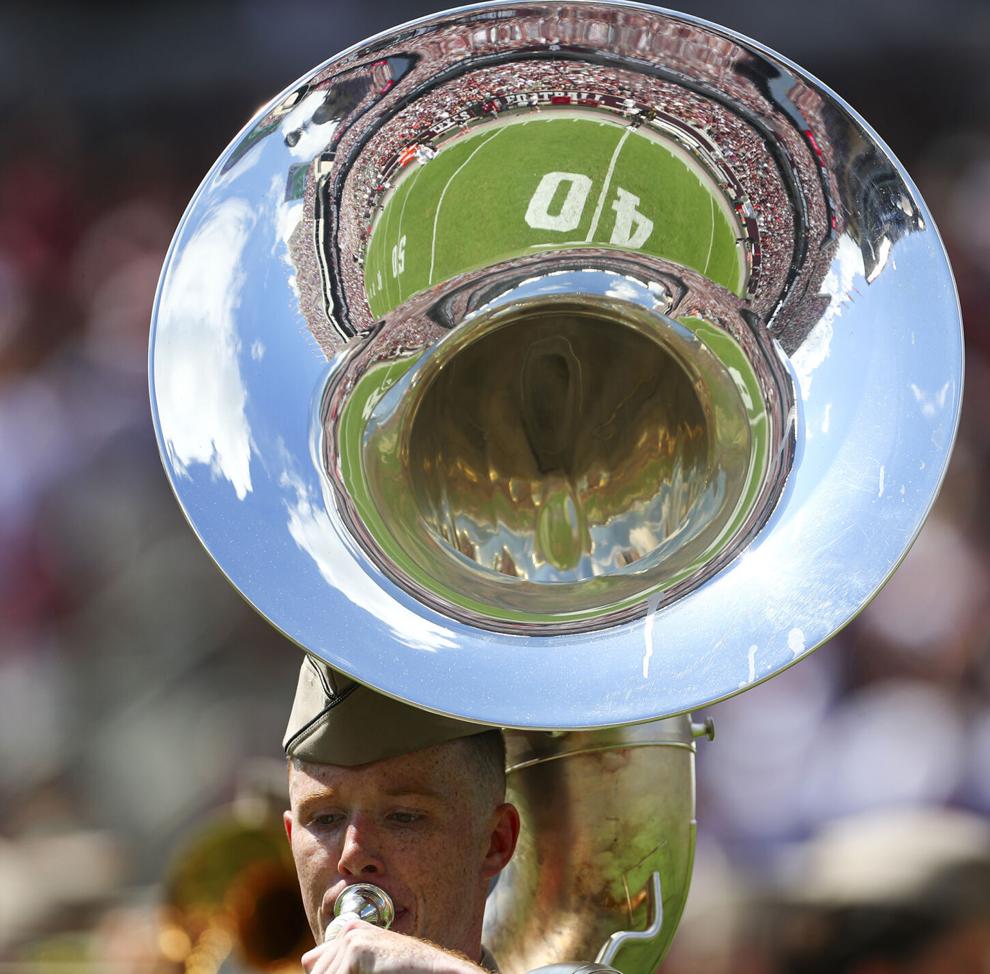 Aggie Band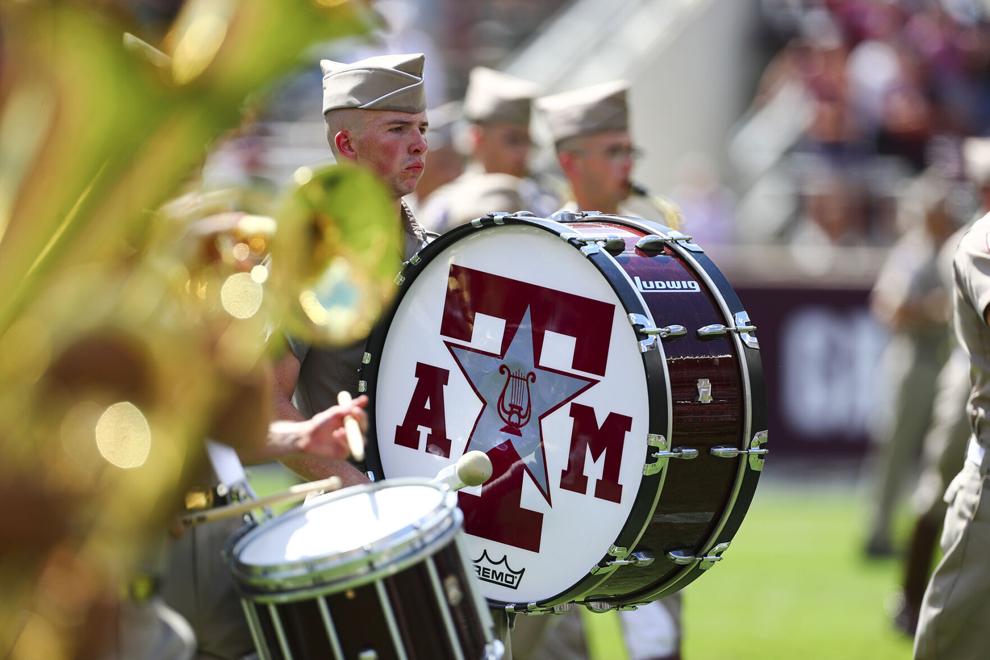 Corps of Cadets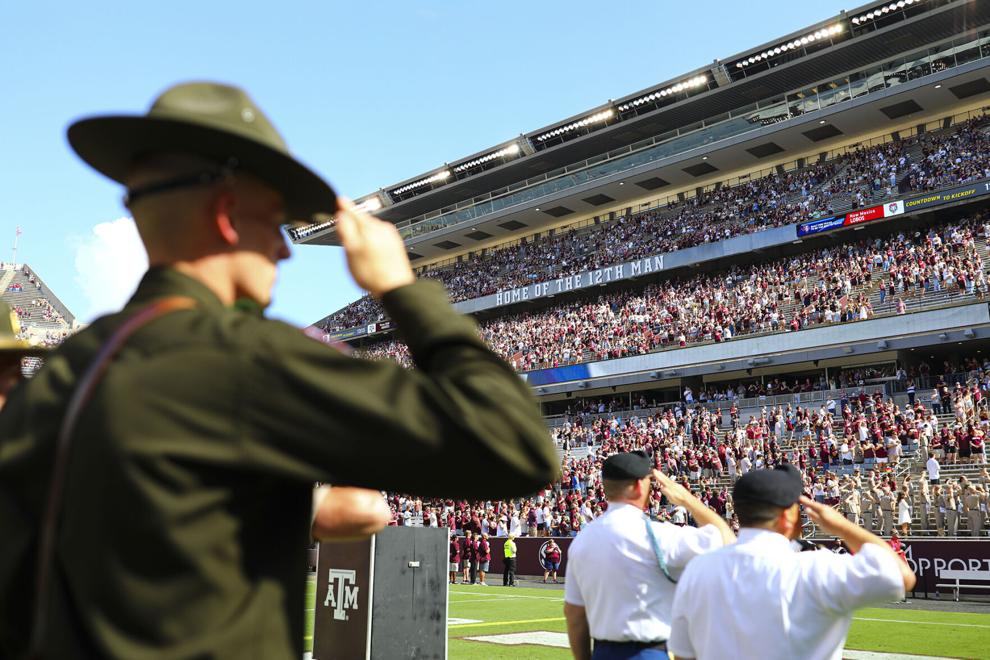 Corps of Cadets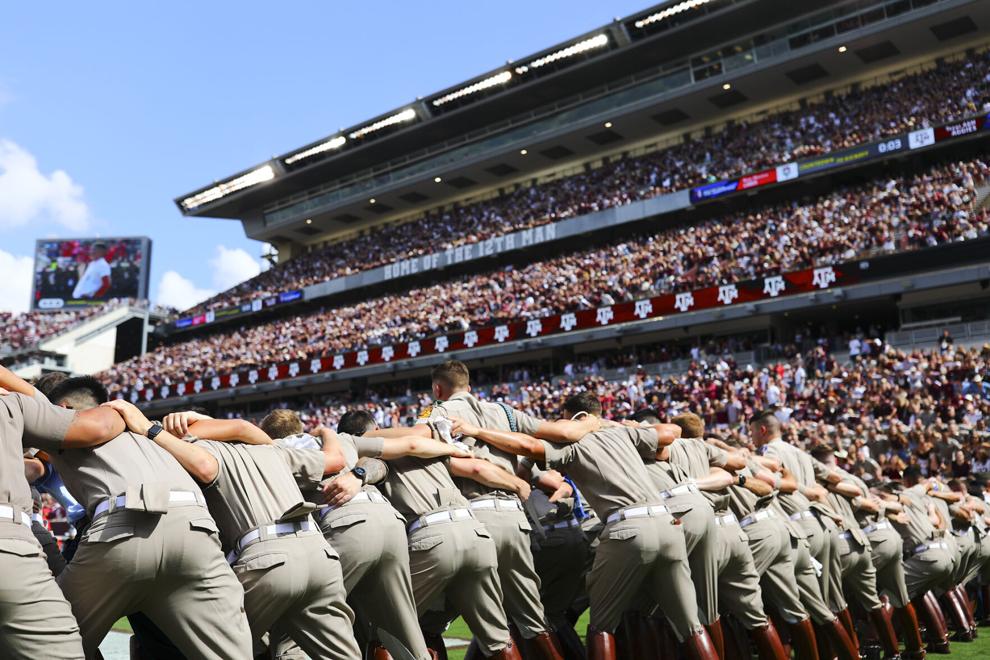 Corps of Cadets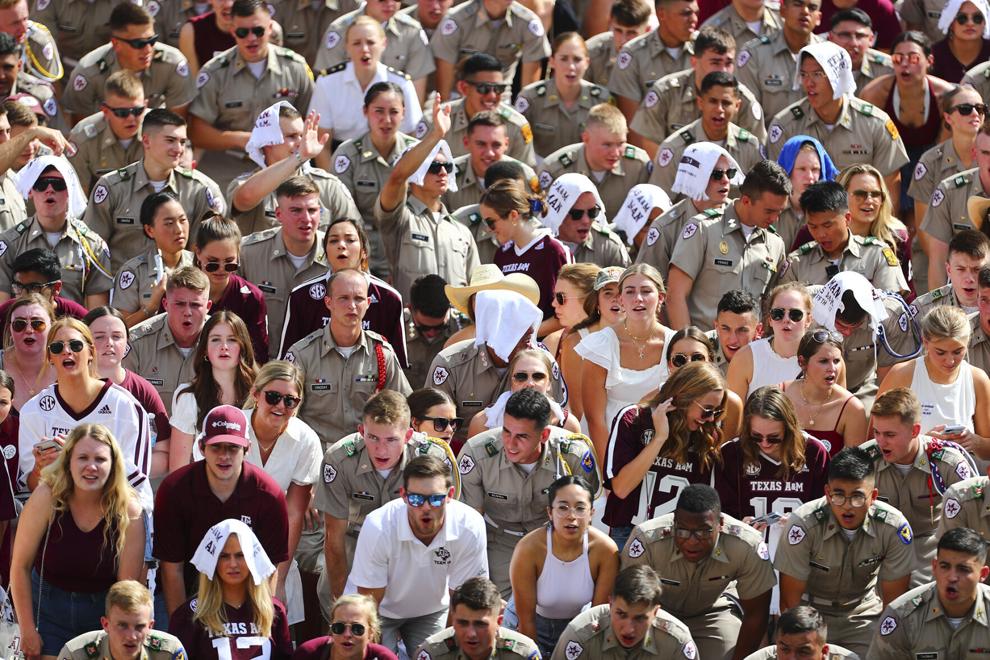 Corps of Cadets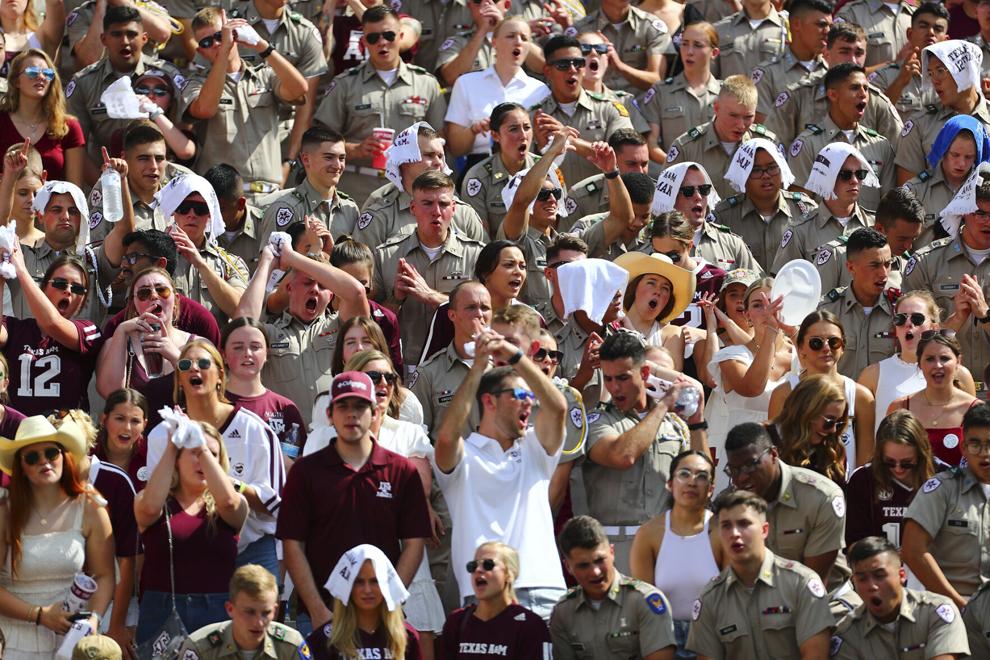 Corps of Cadets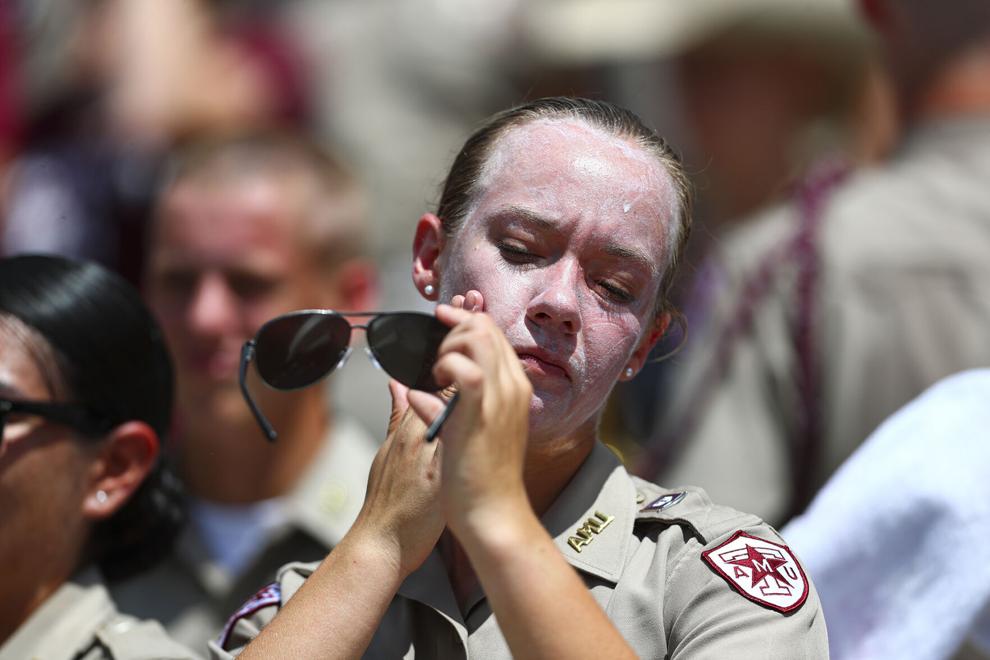 Corps of Cadets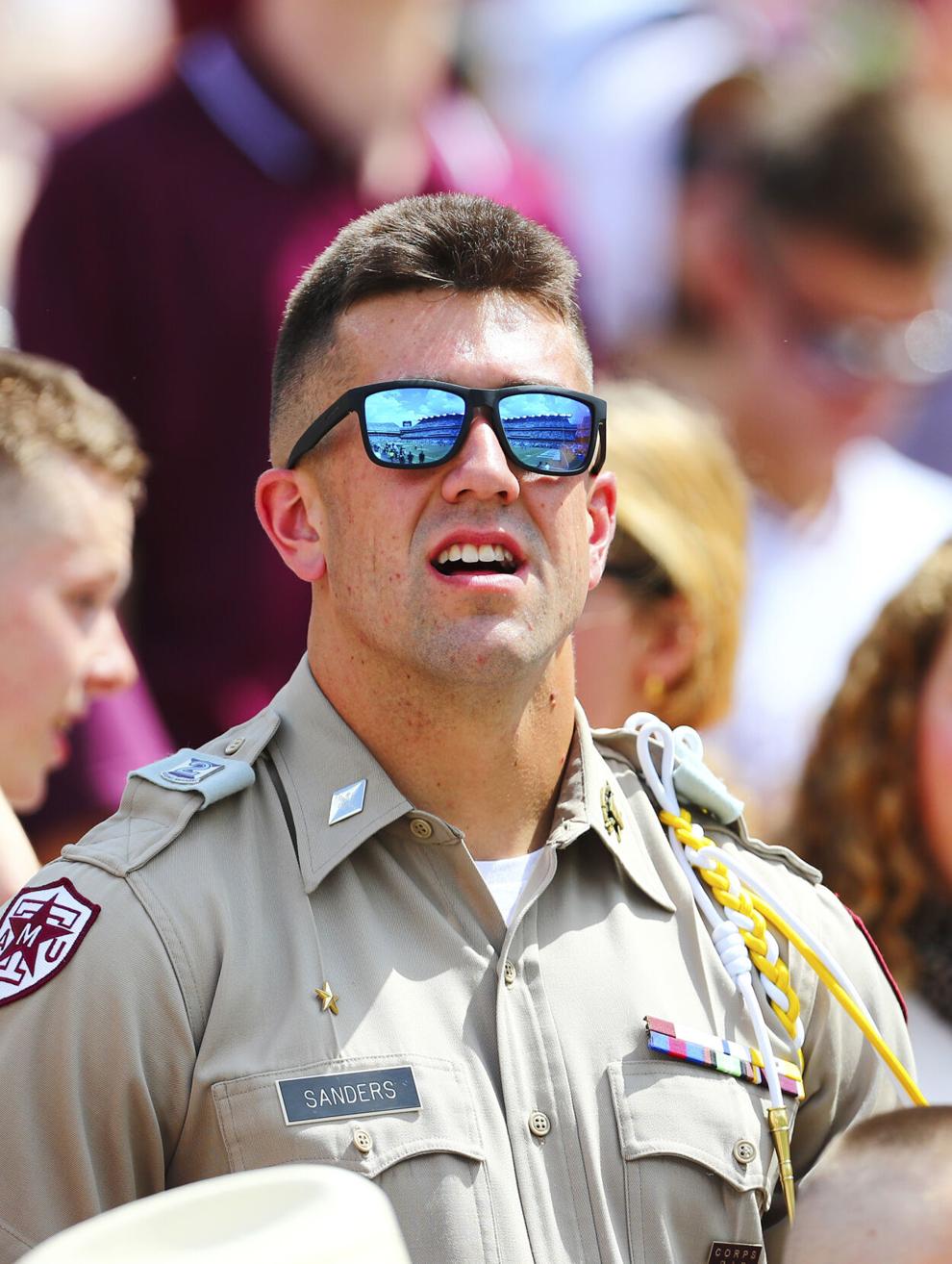 Corps of Cadets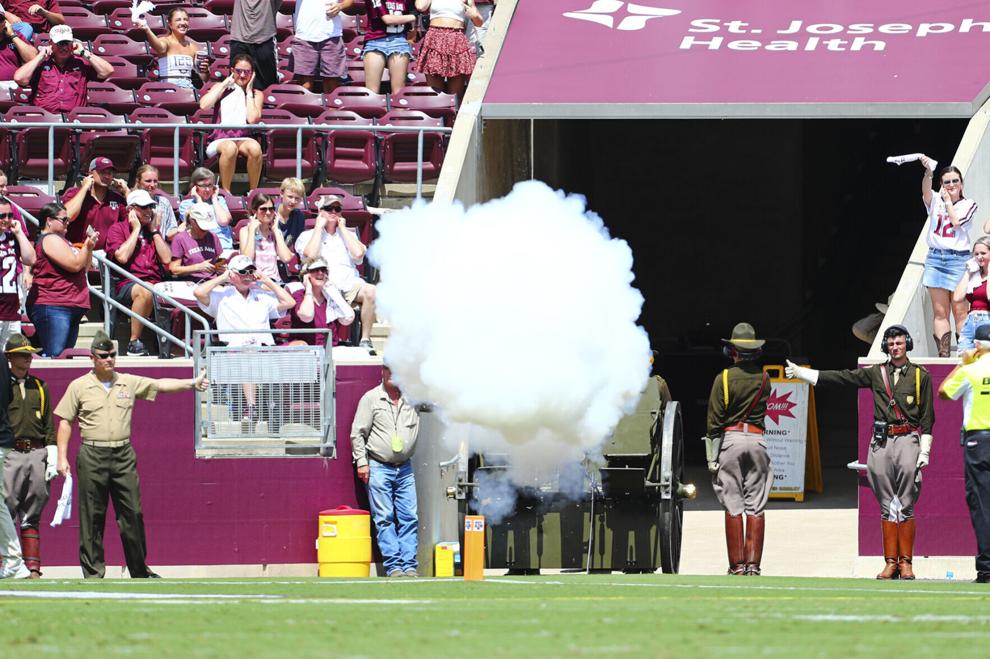 Jimbo Fisher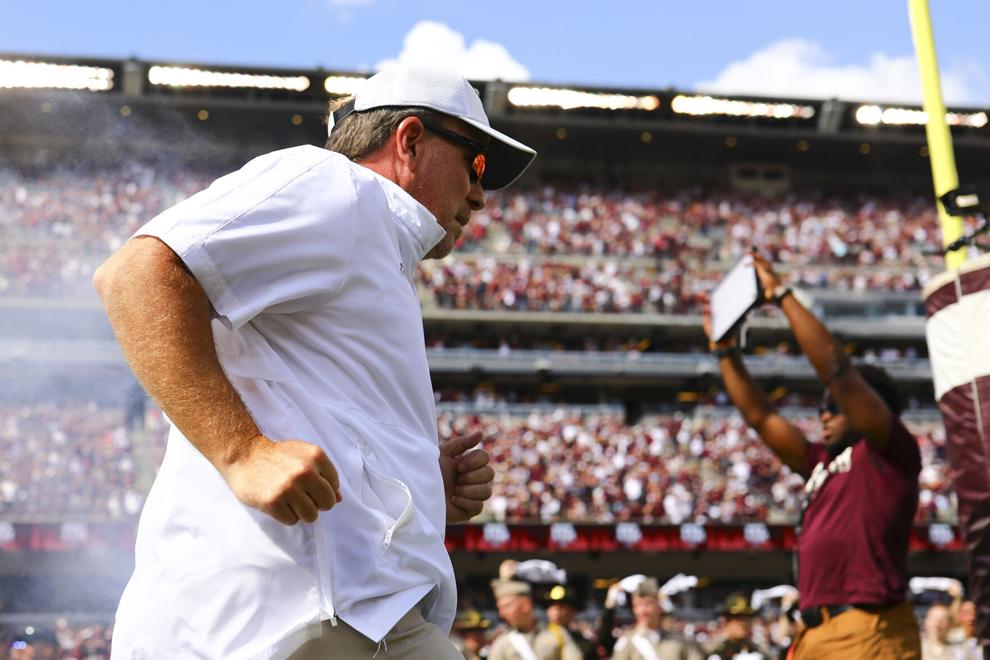 Jimbo Fisher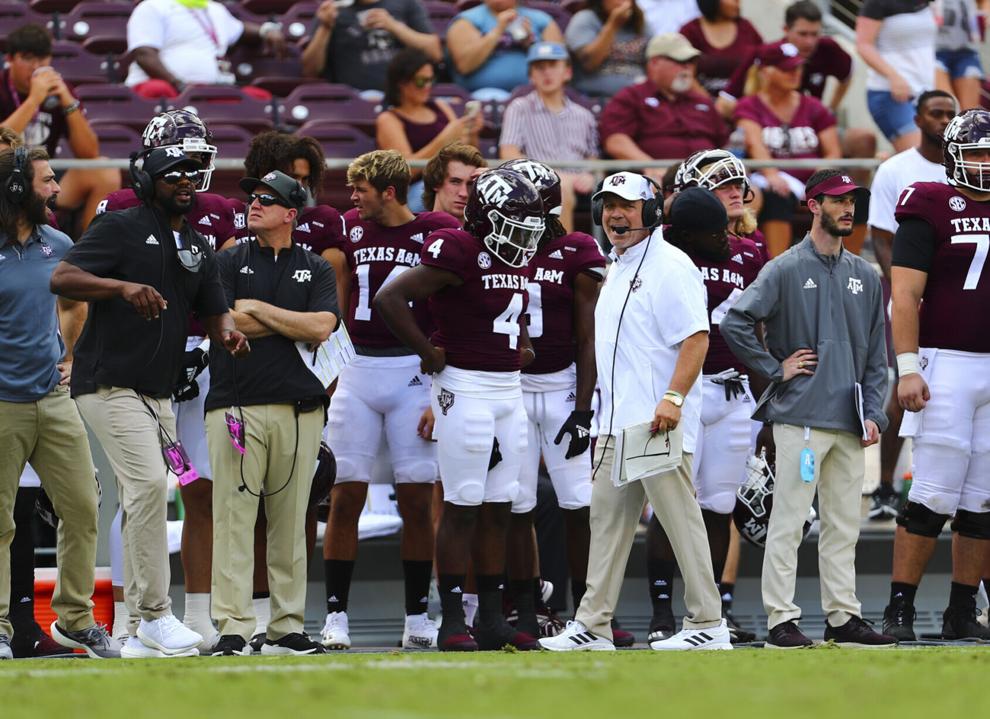 Jimbo Fisher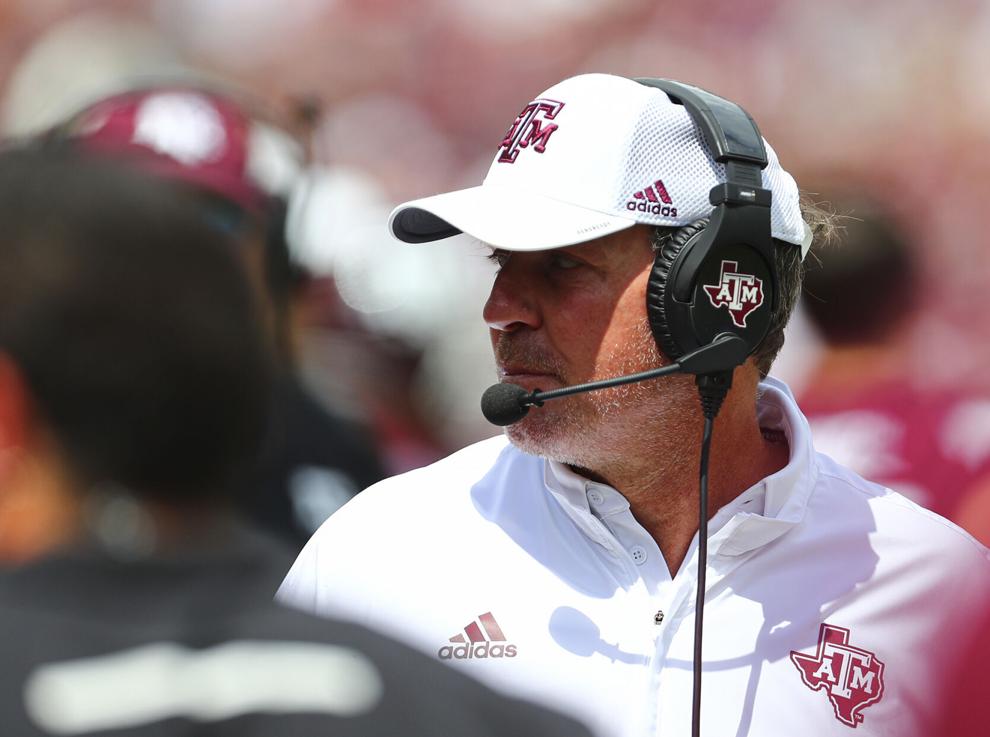 Jimbo Fisher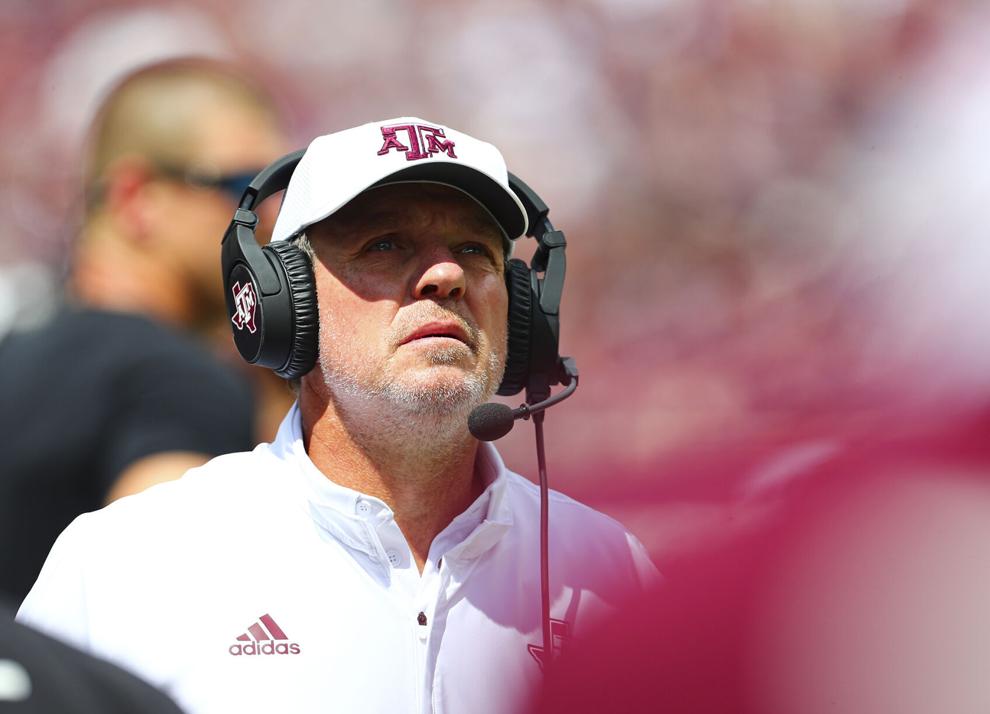 Jimbo Fisher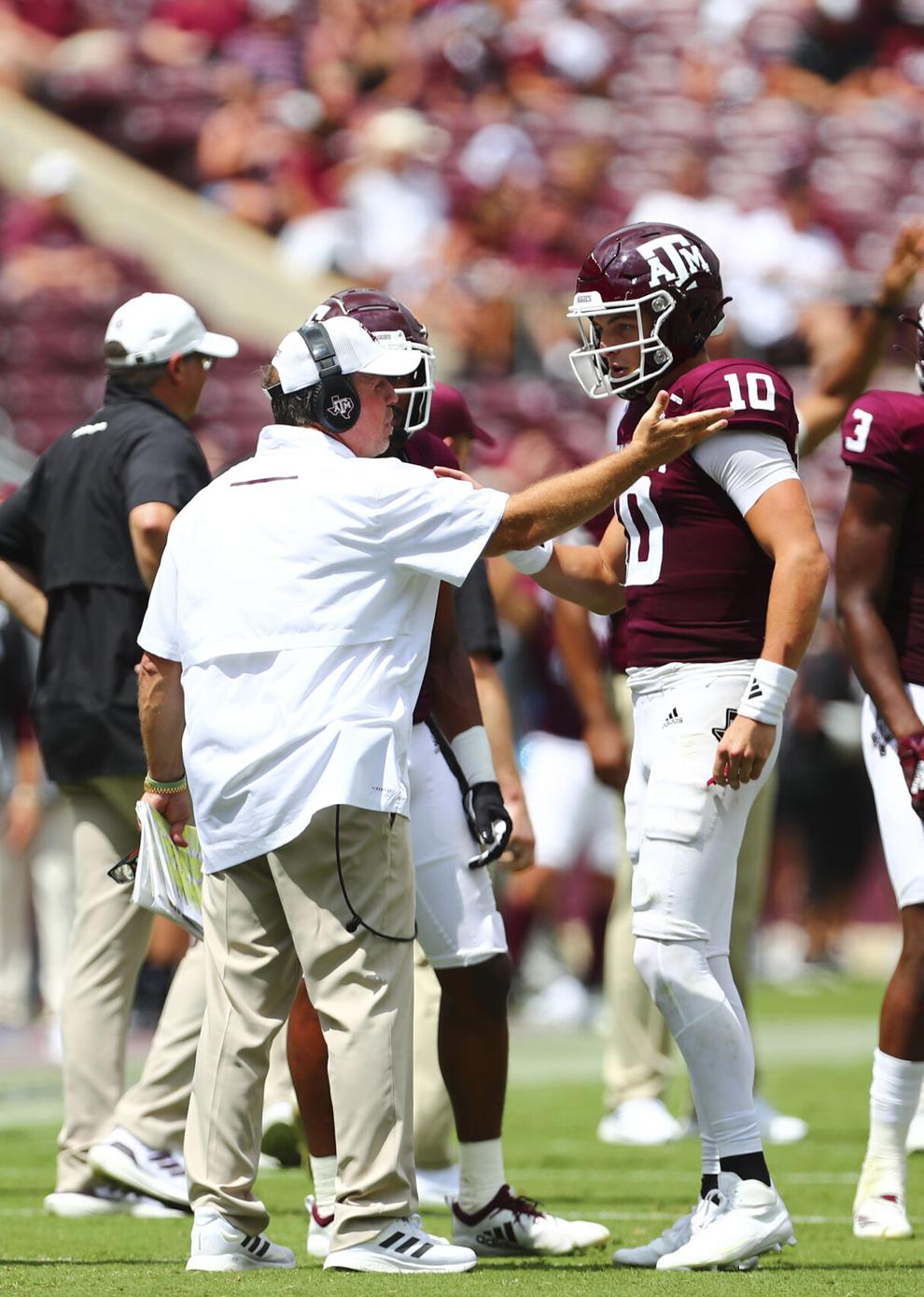 Jimbo Fisher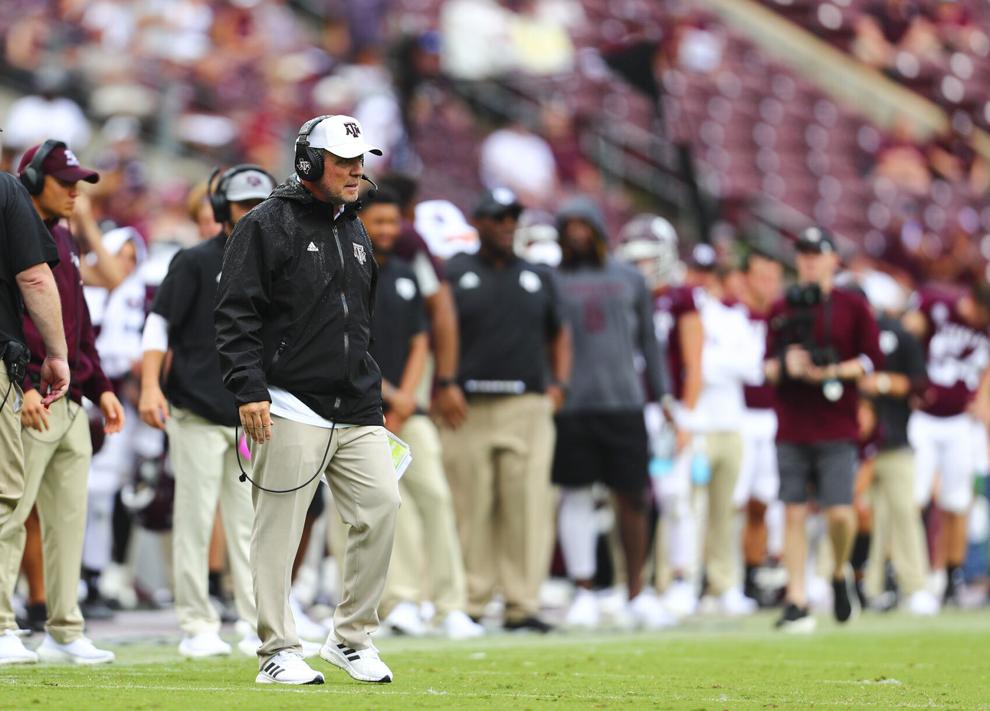 Jimbo Fisher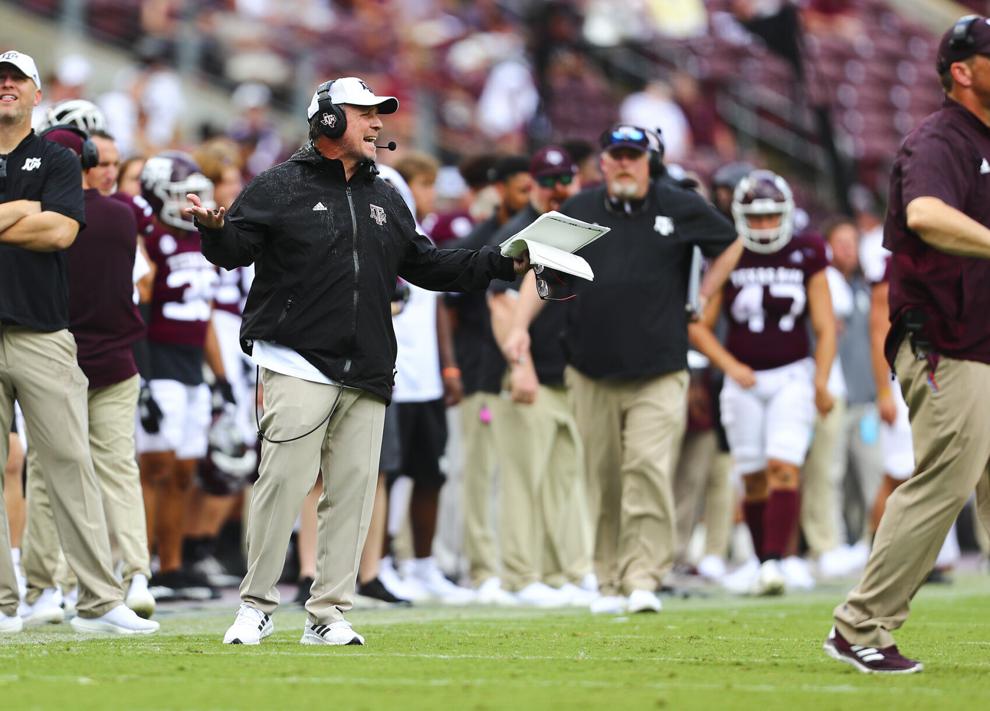 Reveille X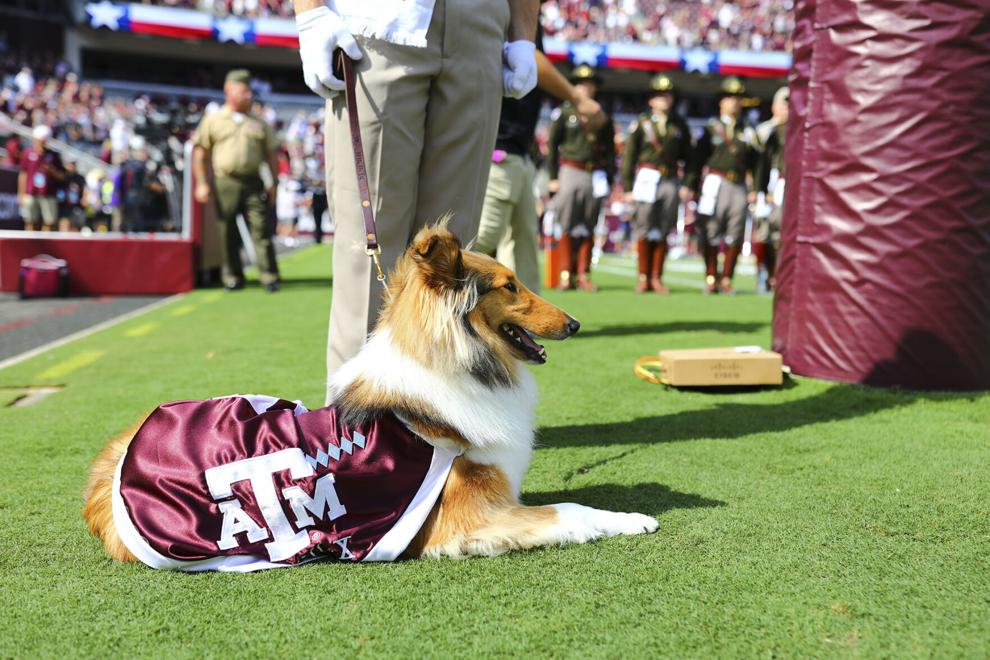 Reveille X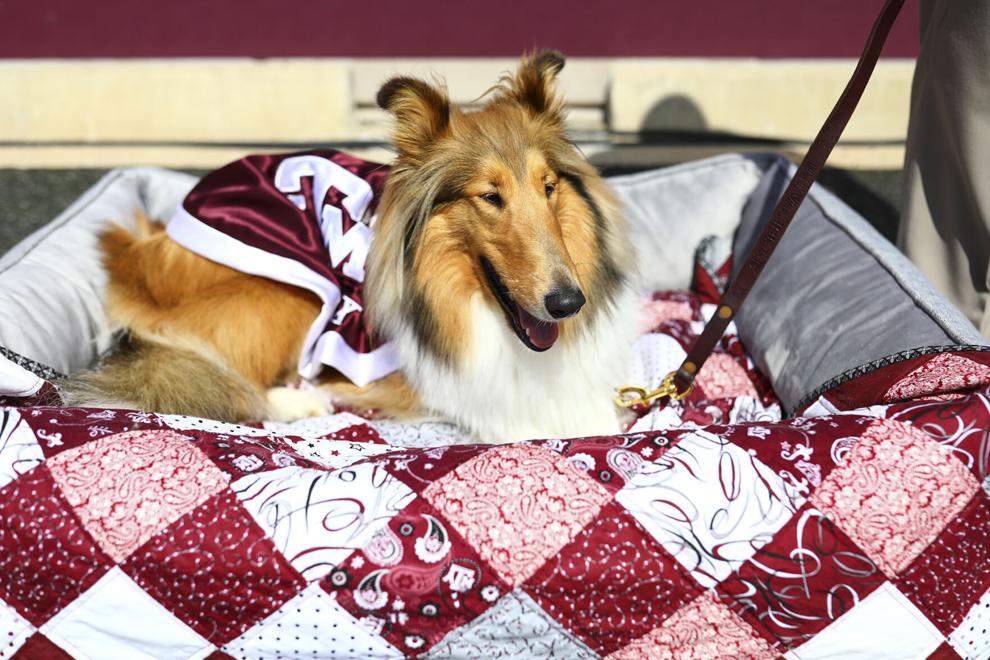 Reveille X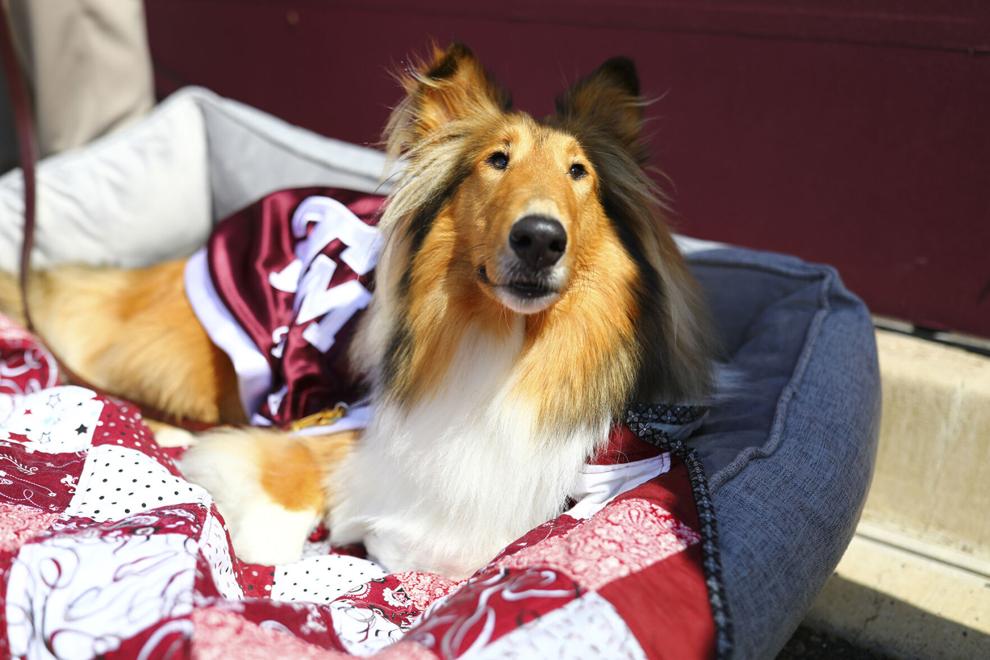 Reveille X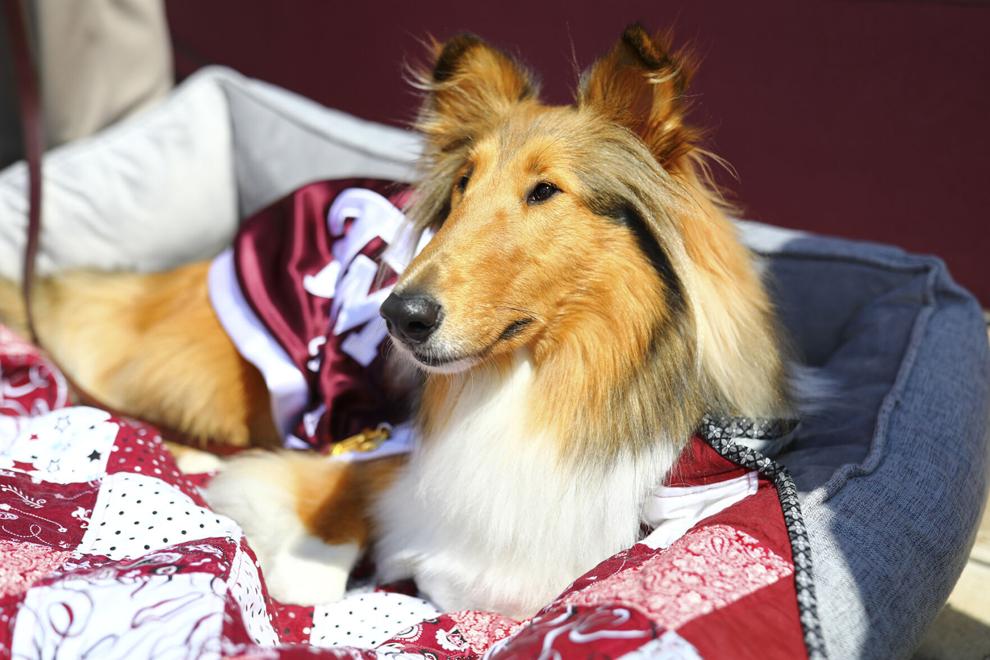 Texas A&M vs. New Mexico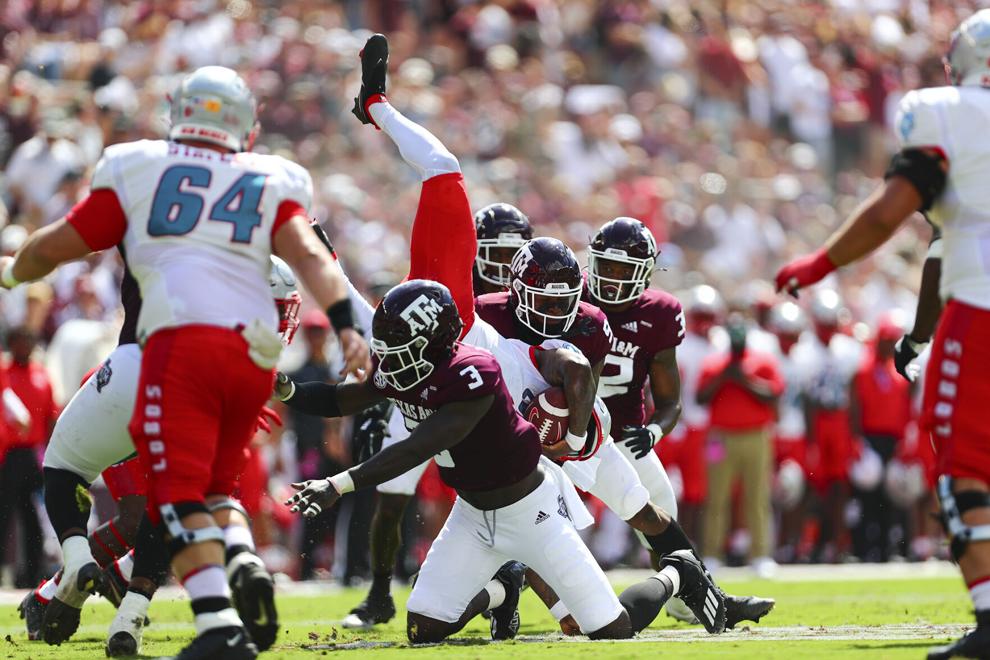 Texas A&M vs. New Mexico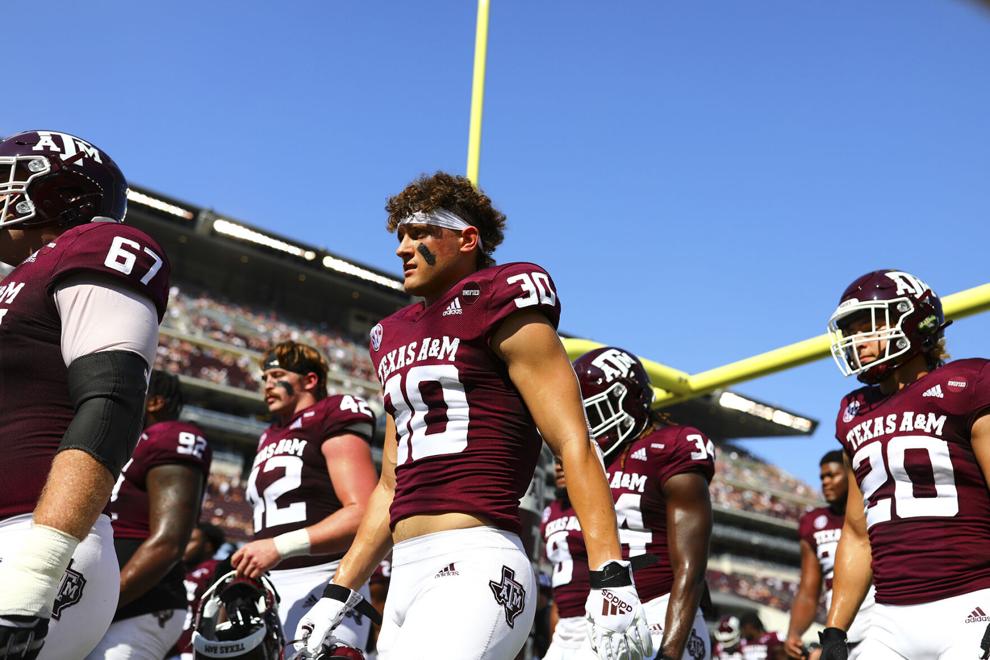 Texas A&M vs. New Mexico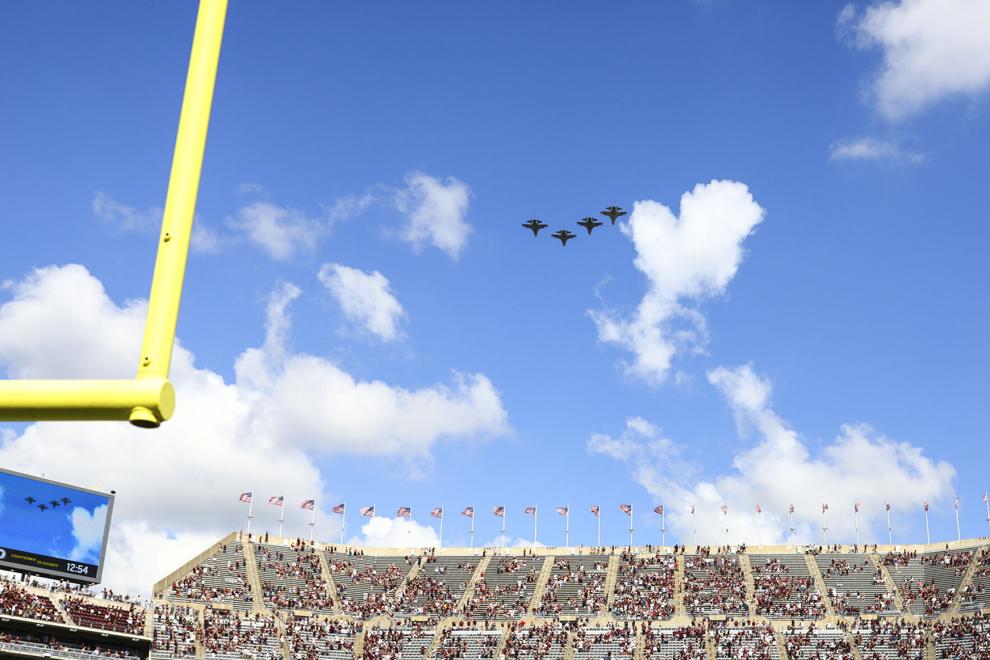 Texas A&M vs. New Mexico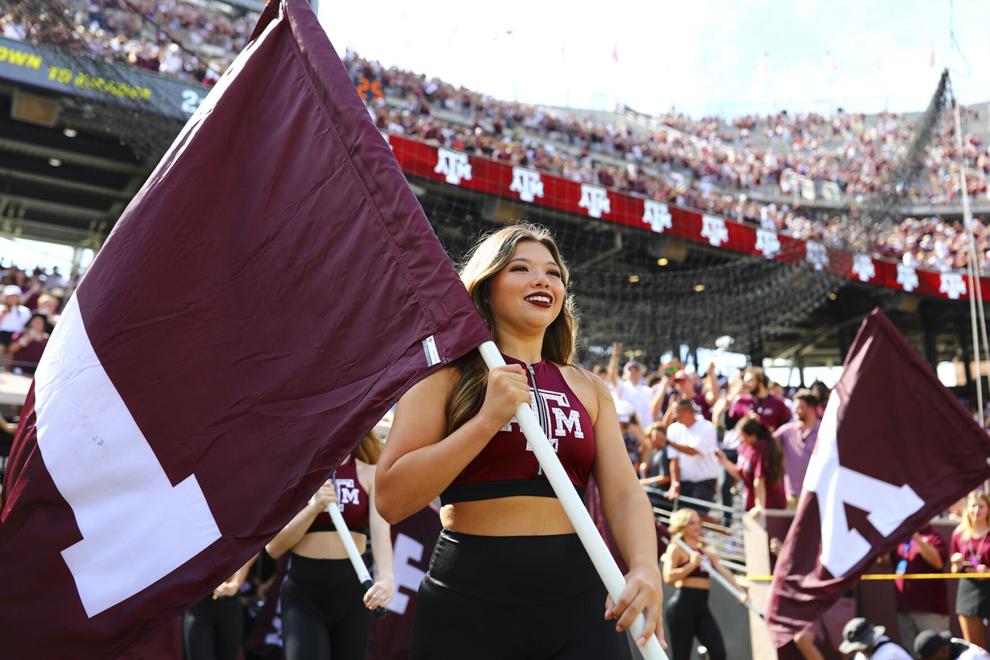 Texas A&M vs. New Mexico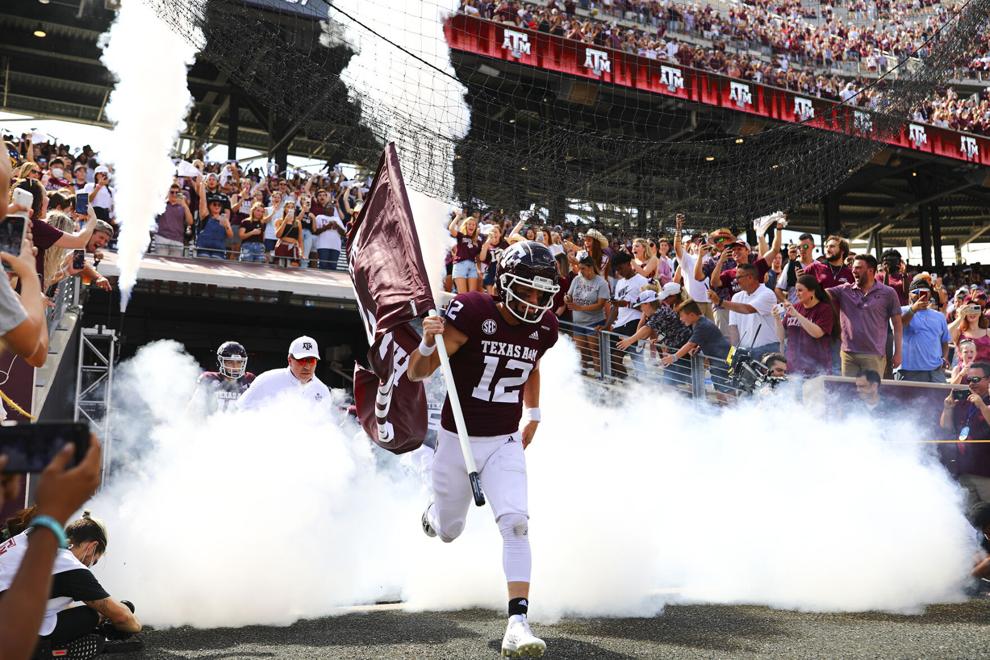 Texas A&M vs. New Mexico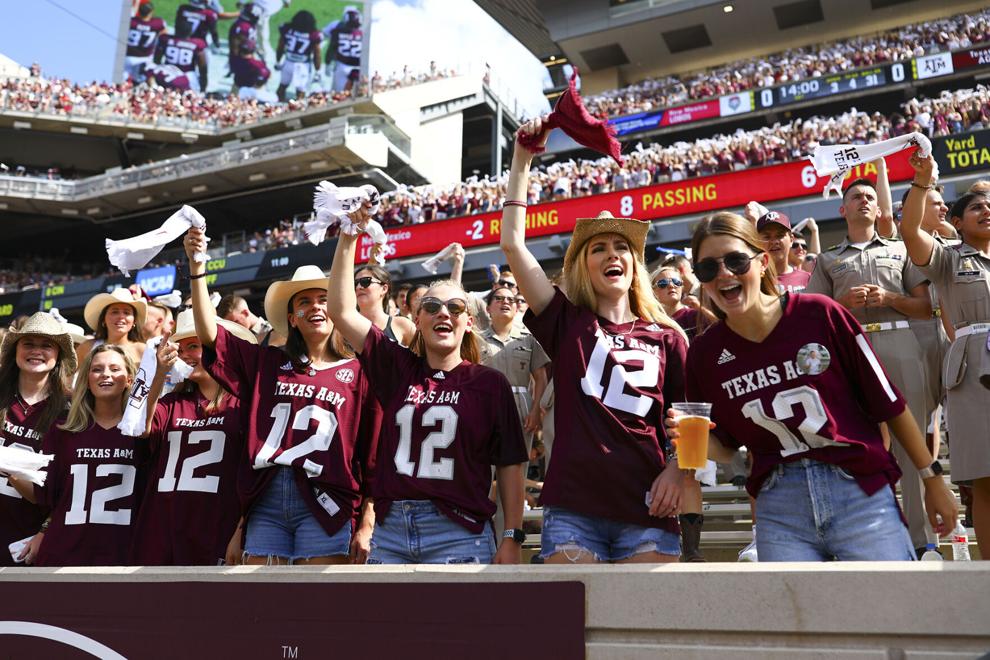 Texas A&M vs. New Mexico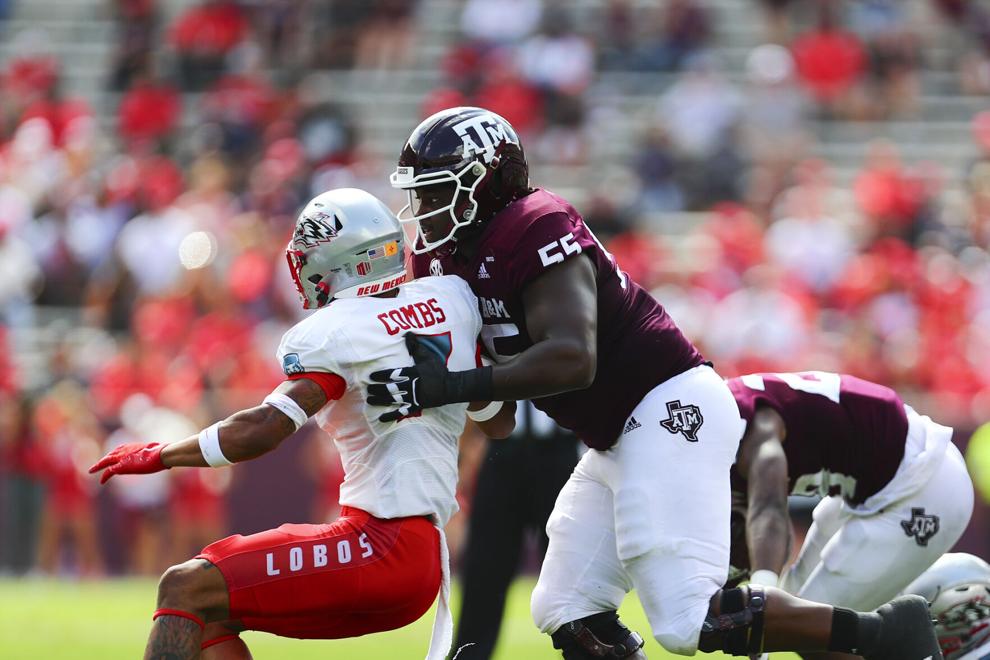 Texas A&M vs. New Mexico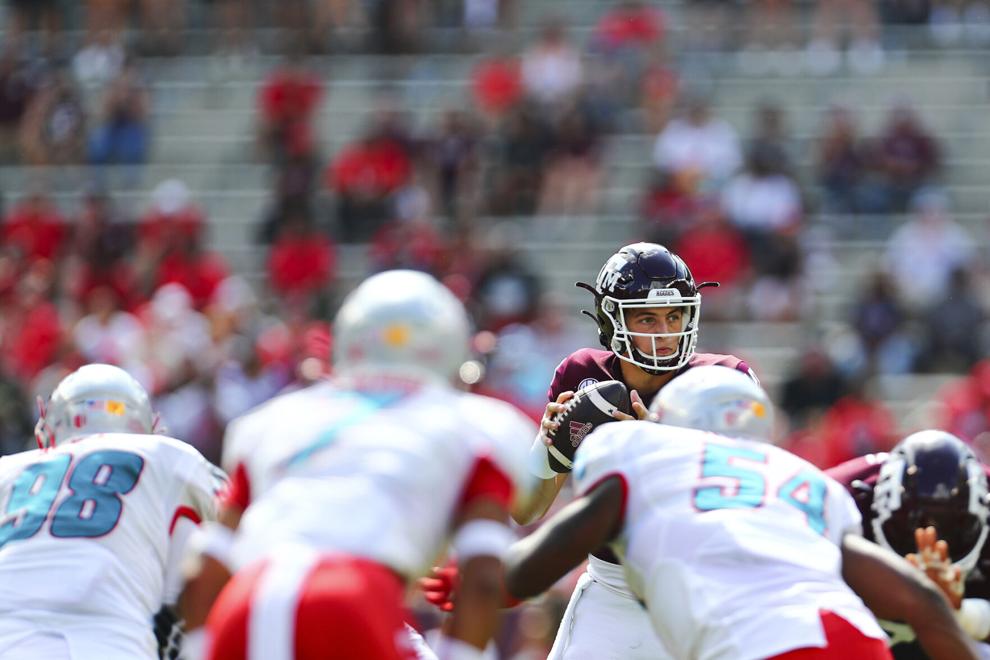 Texas A&M vs. New Mexico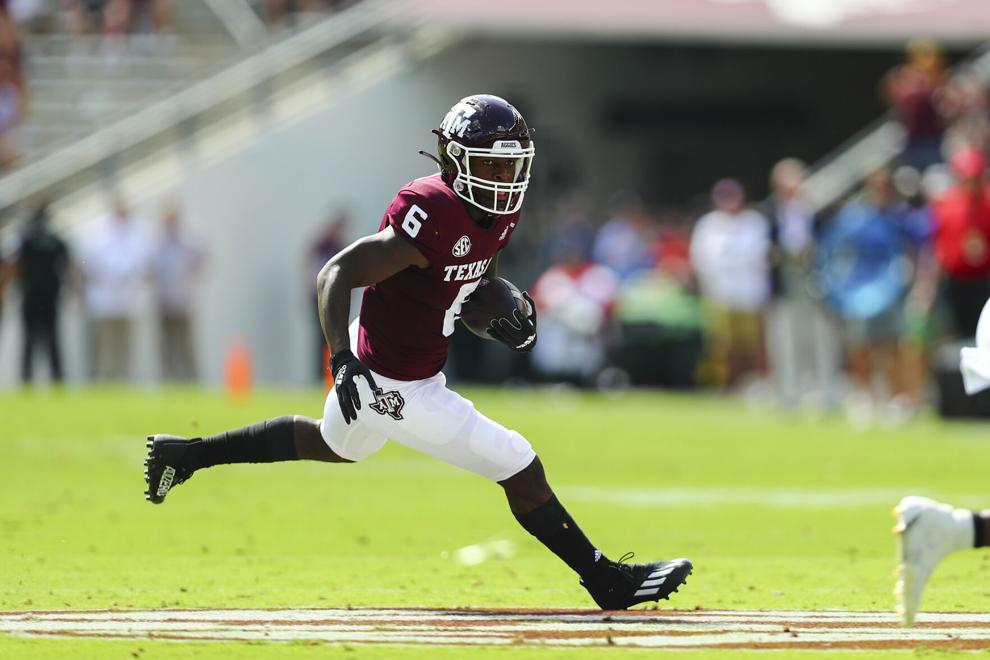 Texas A&M vs. New Mexico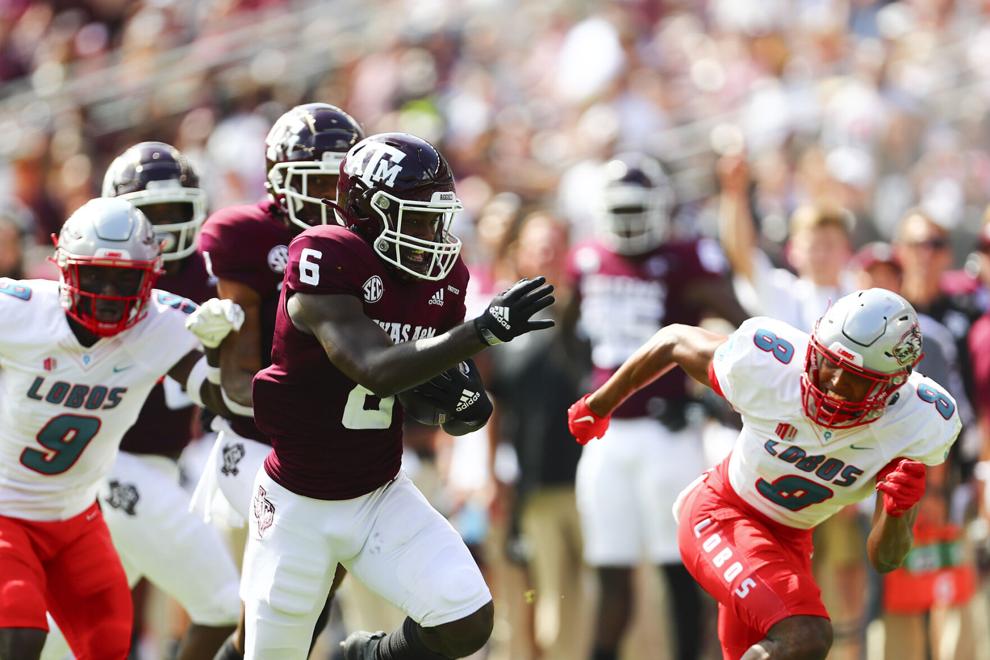 Texas A&M vs. New Mexico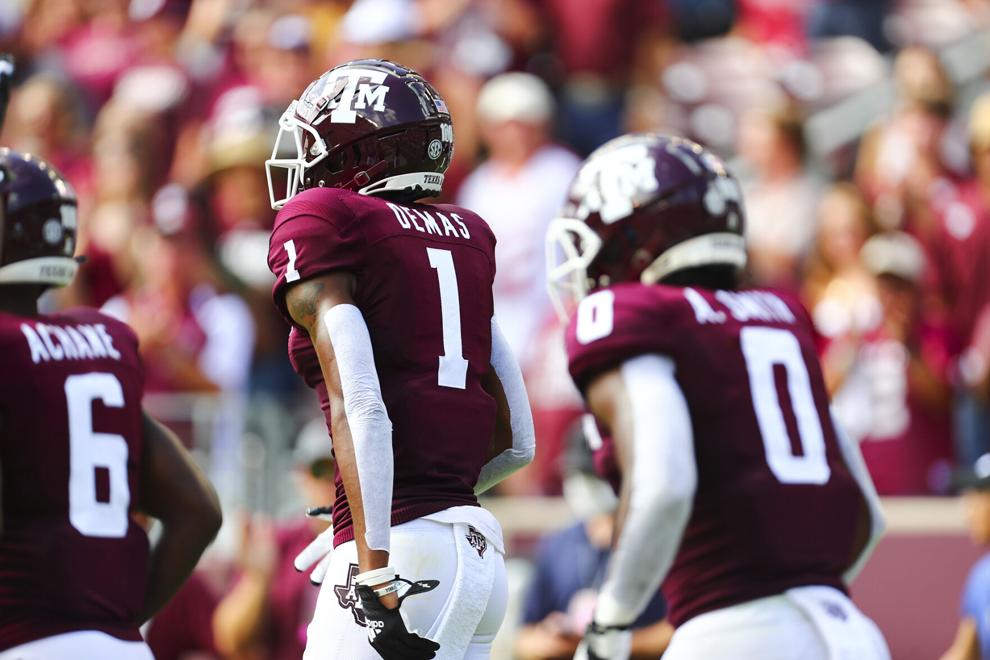 Texas A&M vs. New Mexico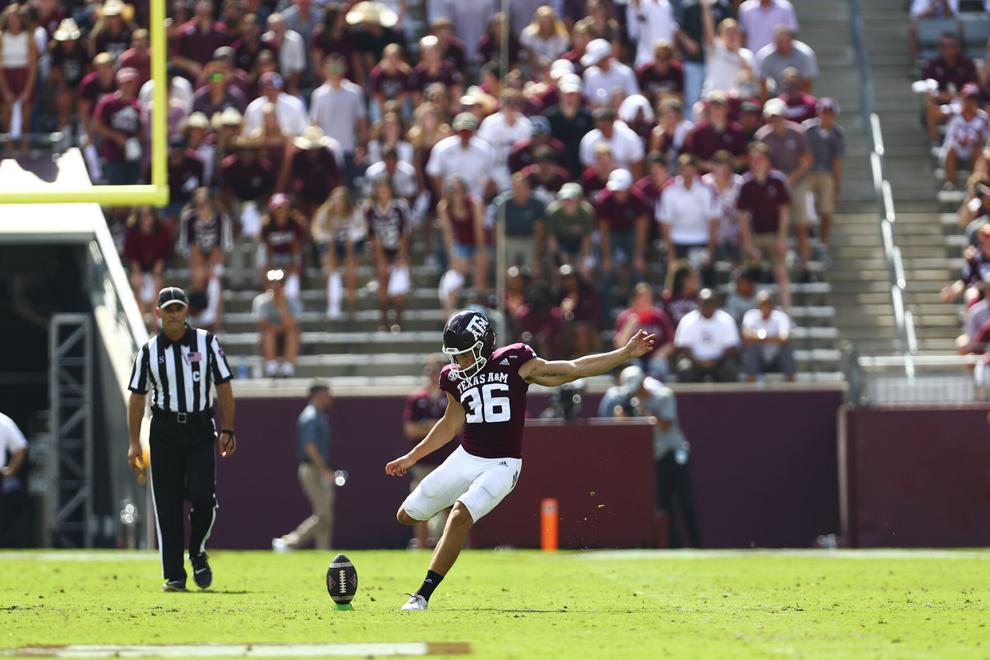 Texas A&M vs. New Mexico
Texas A&M vs. New Mexico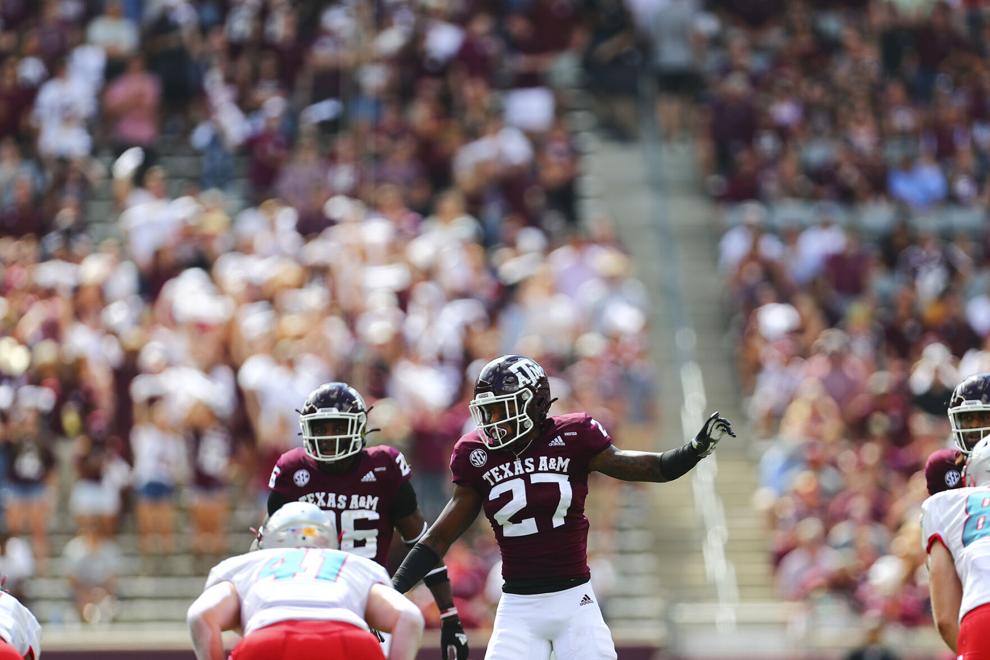 Texas A&M vs. New Mexico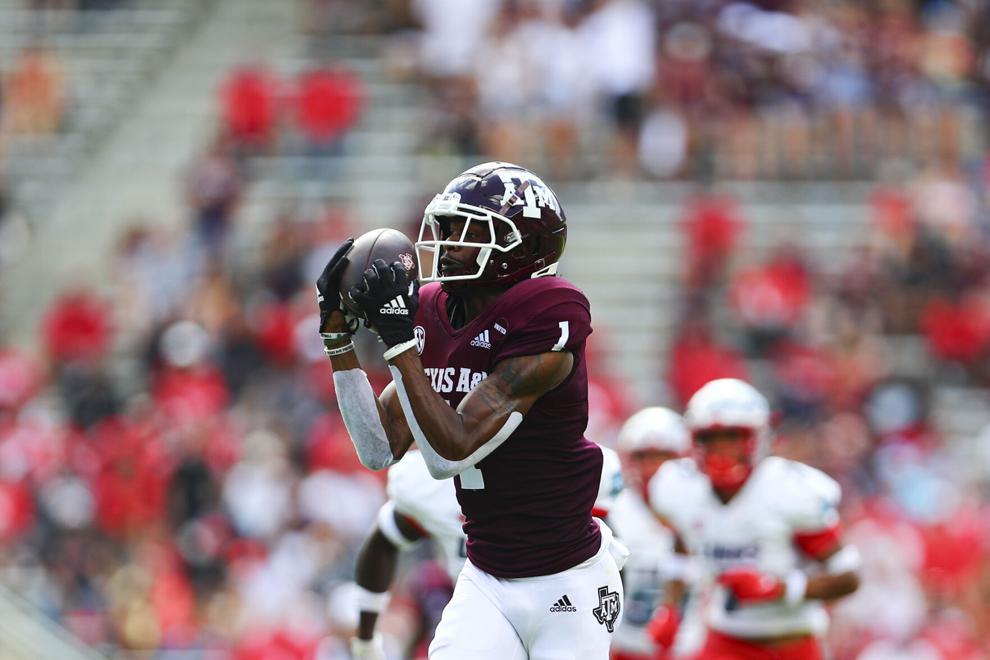 Texas A&M vs. New Mexico
Texas A&M vs. New Mexico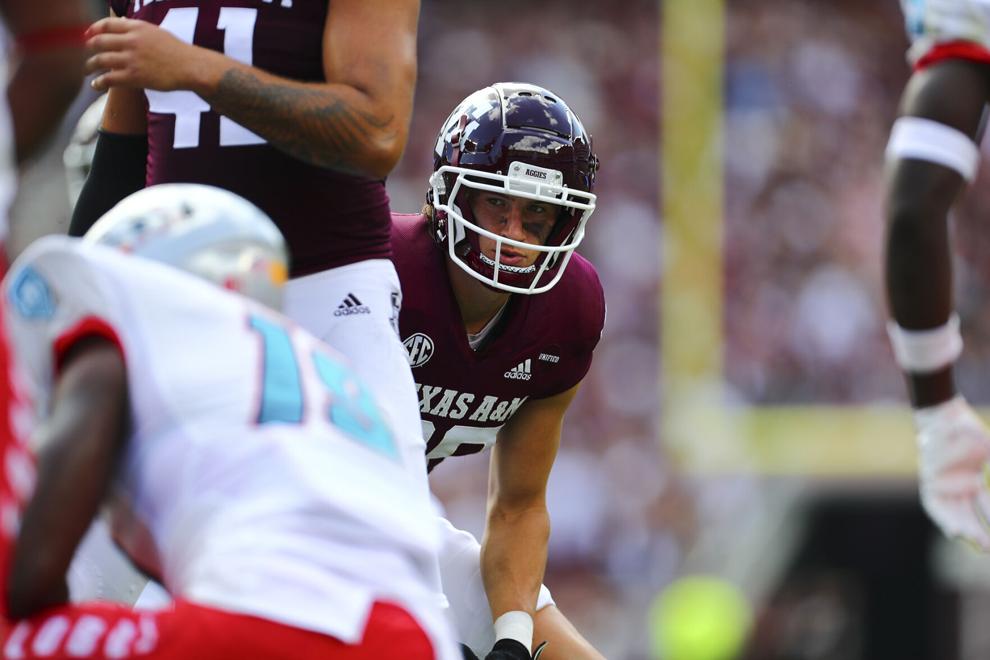 Texas A&M vs. New Mexico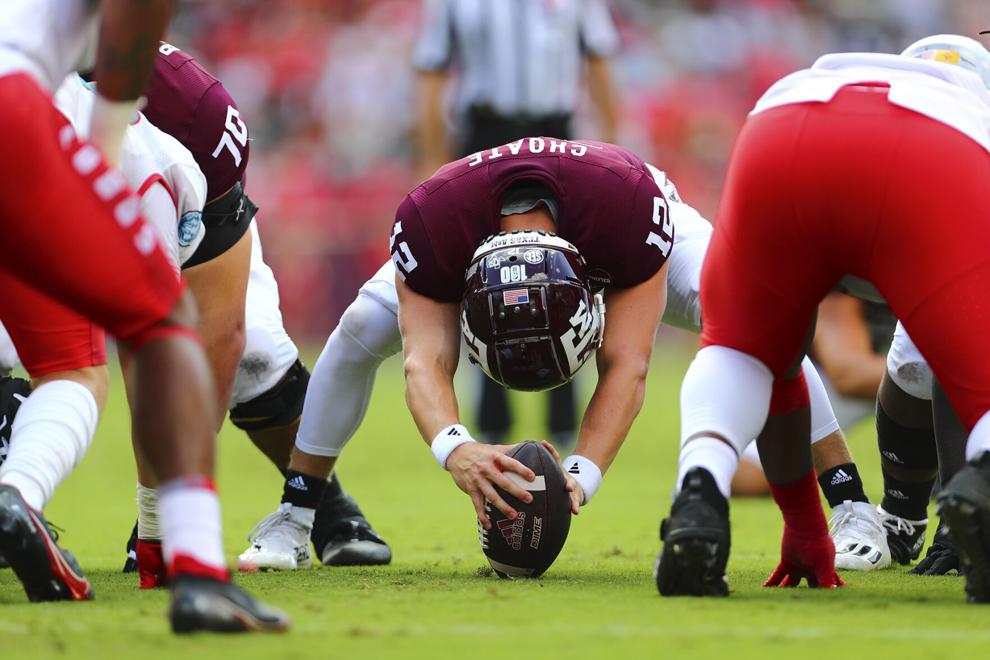 Texas A&M vs. New Mexico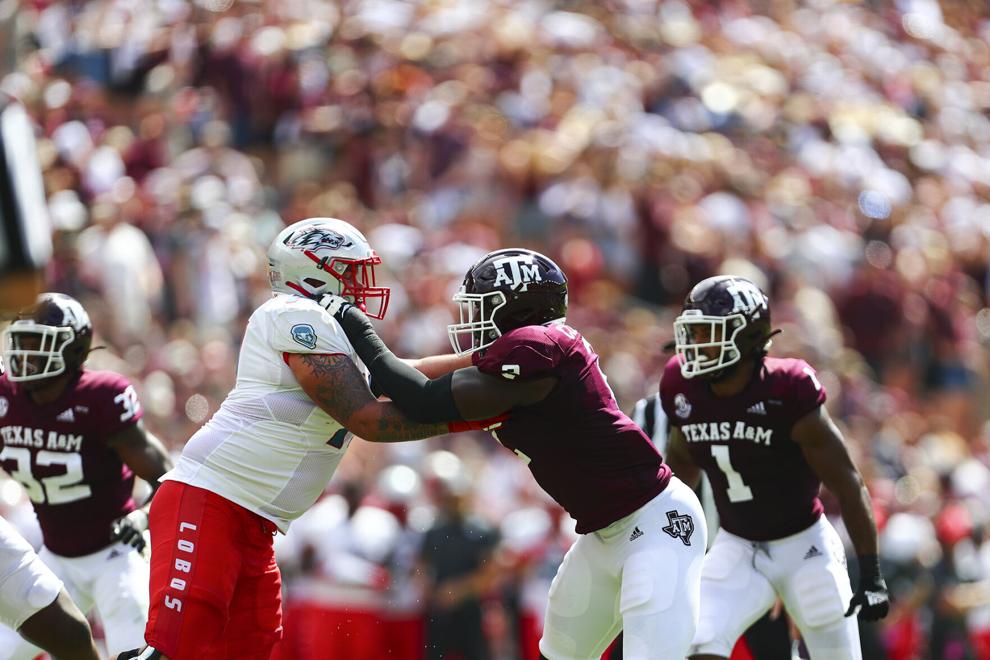 Texas A&M vs. New Mexico
Texas A&M vs. New Mexico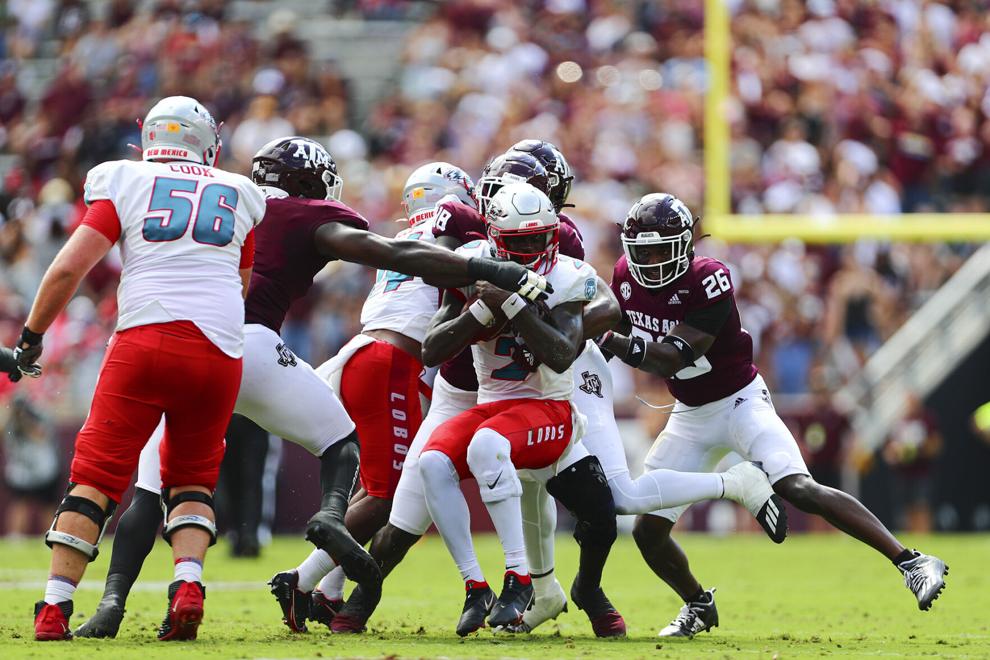 Texas A&M vs. New Mexico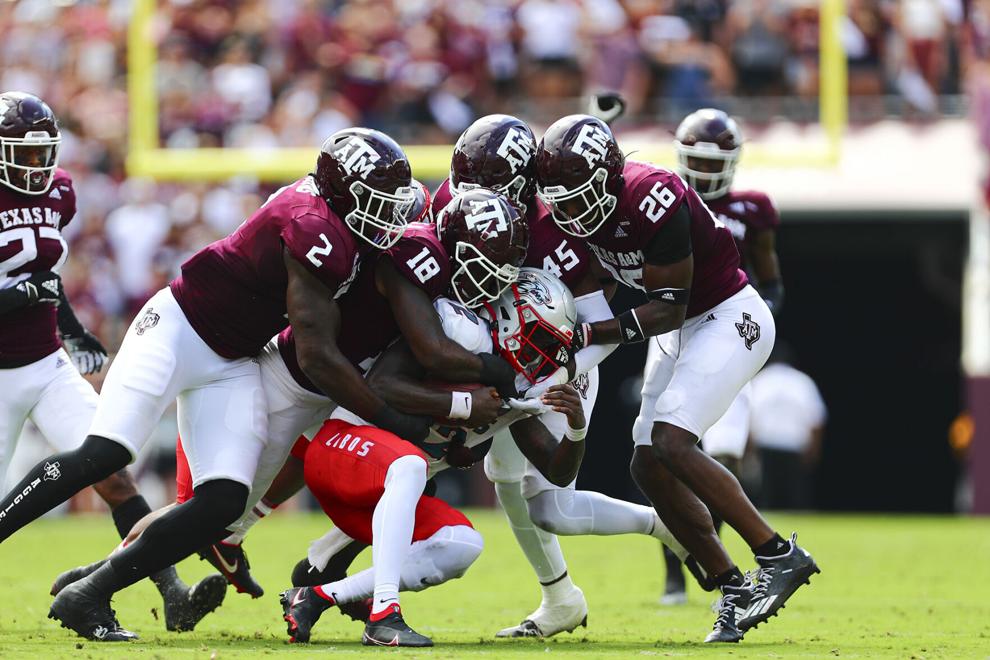 Texas A&M vs. New Mexico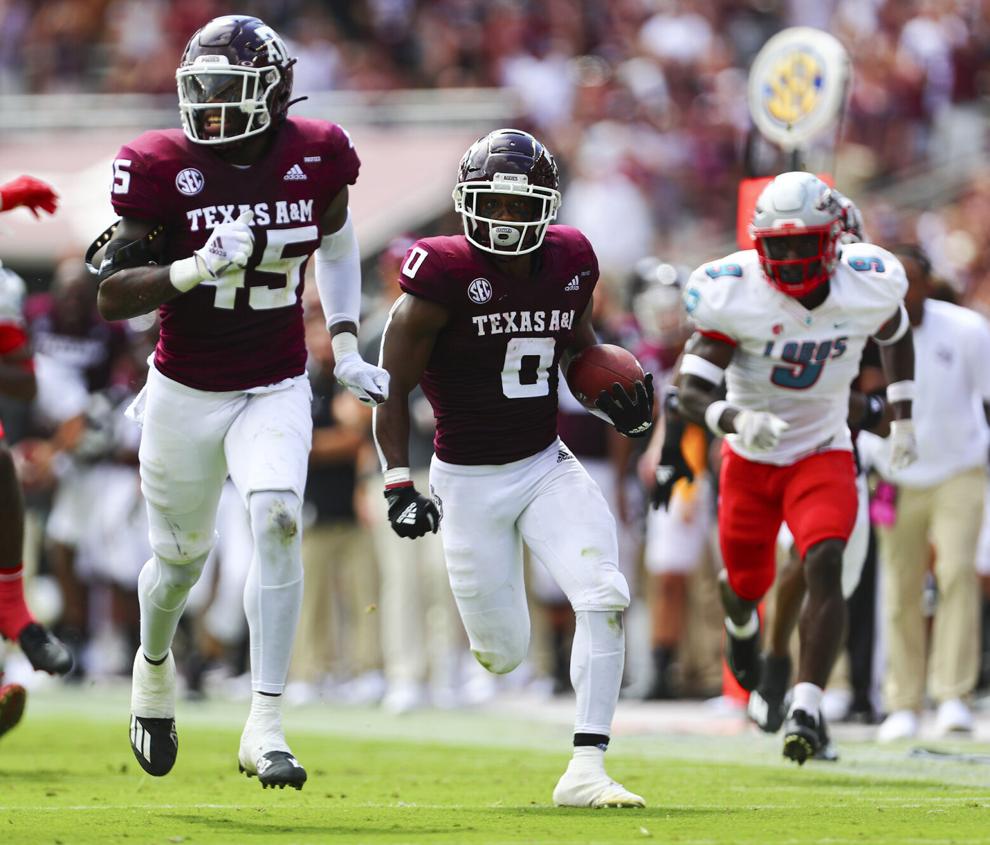 Texas A&M vs. New Mexico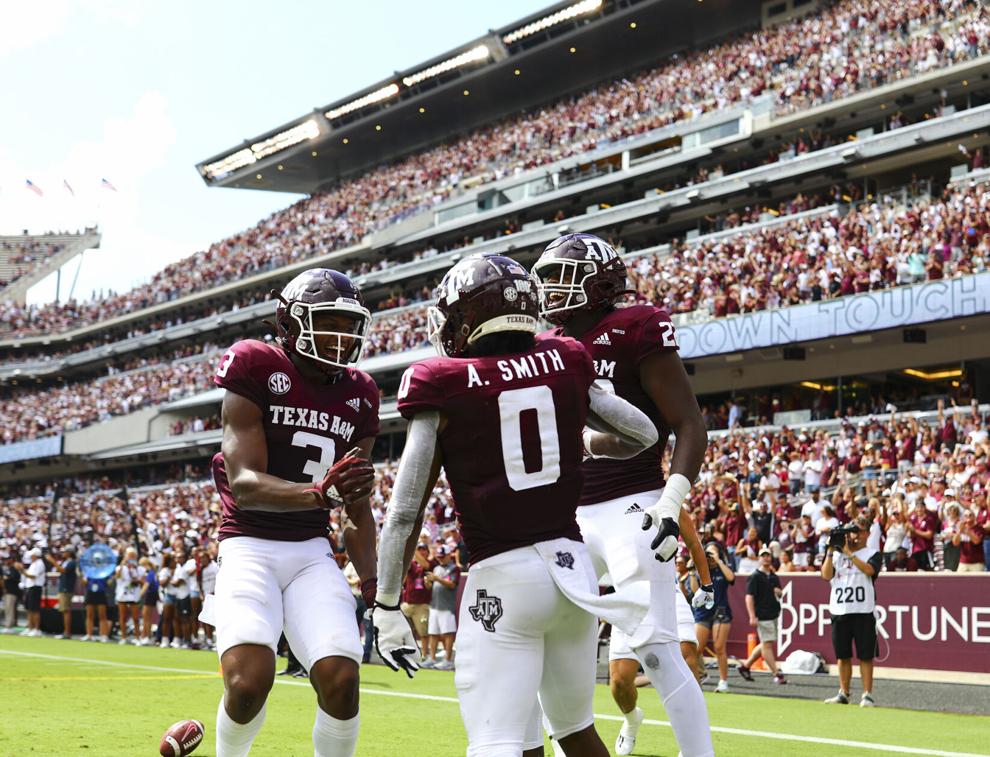 Texas A&M vs. New Mexico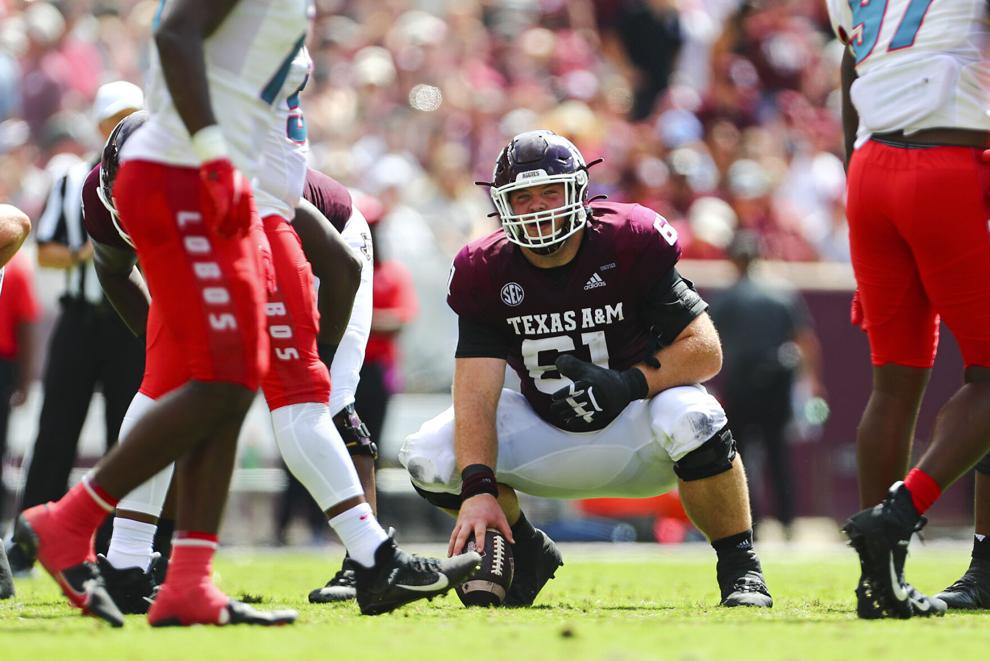 Texas A&M vs. New Mexico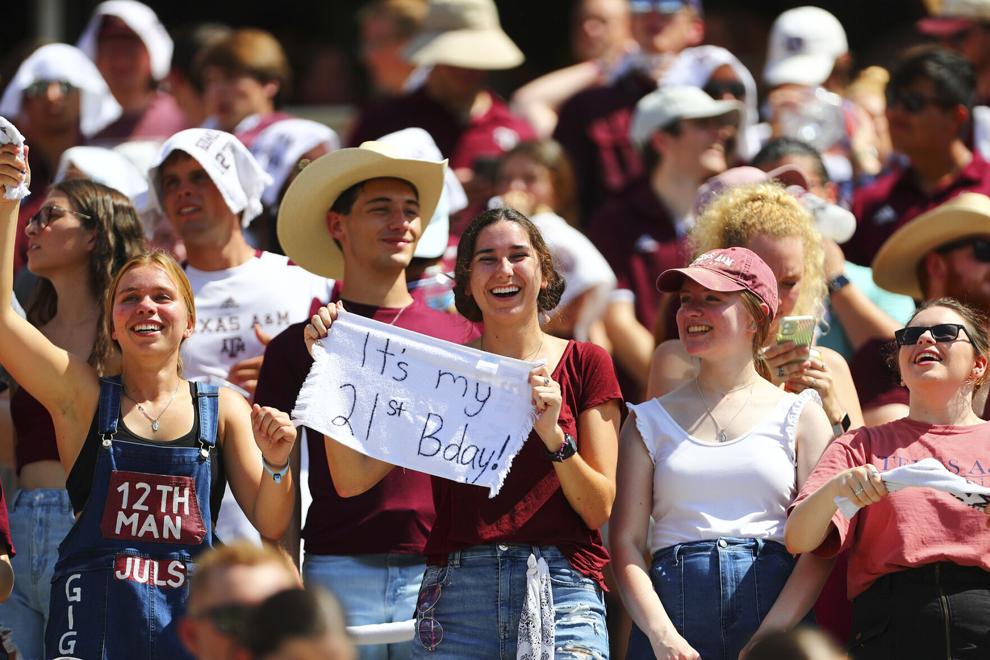 Texas A&M vs. New Mexico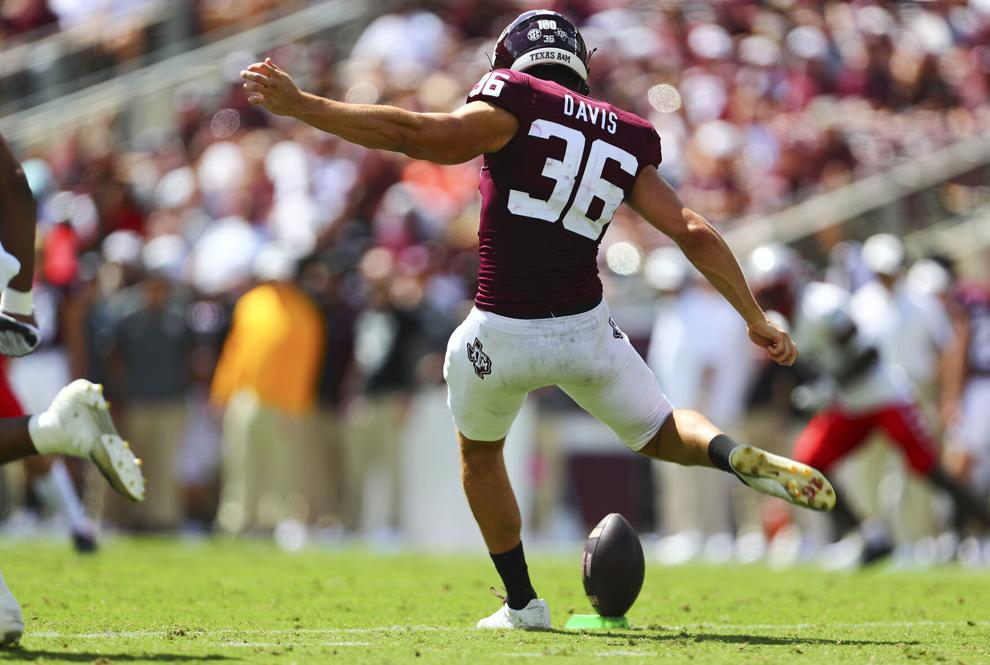 Texas A&M vs. New Mexico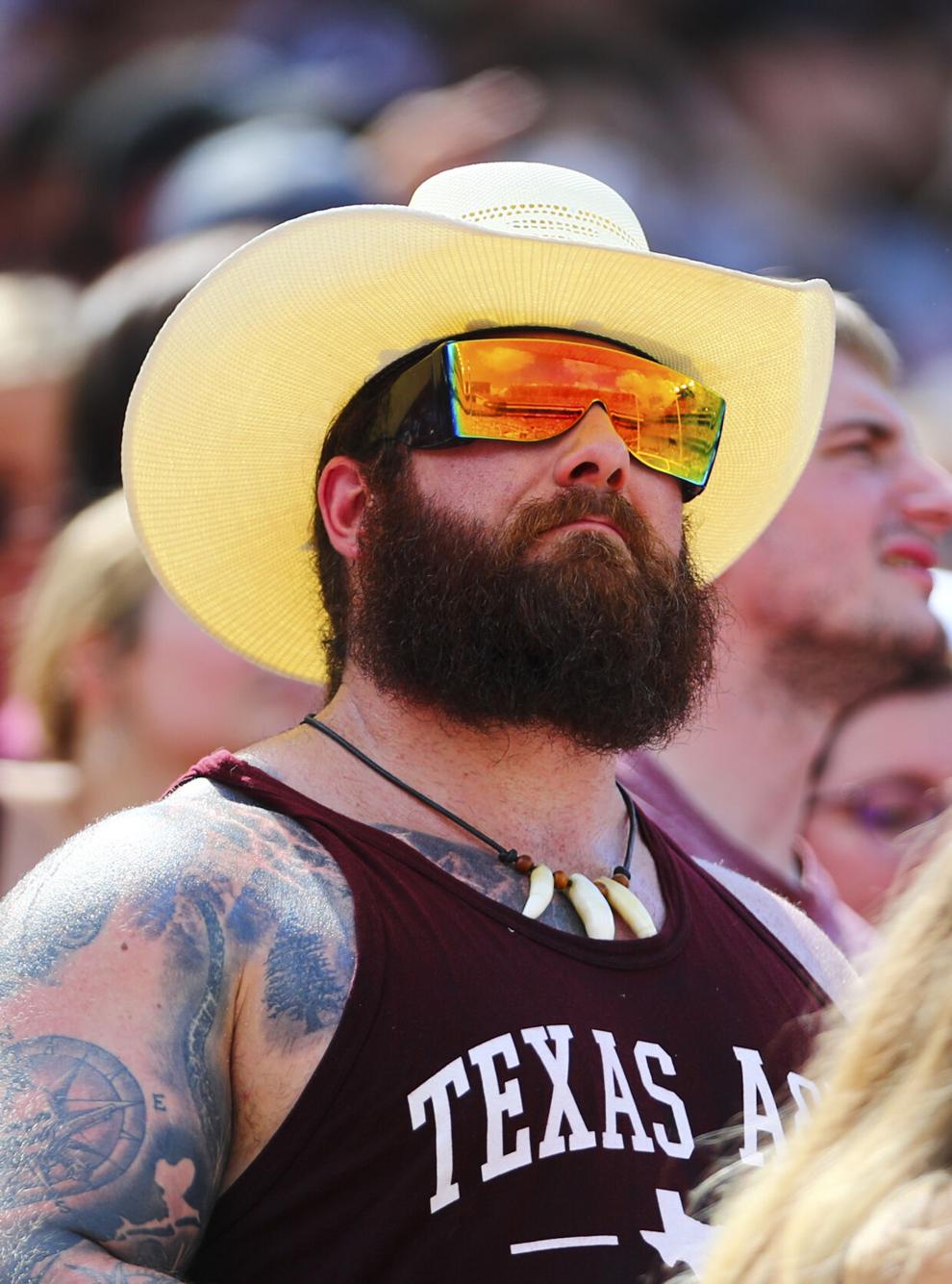 Texas A&M vs. New Mexico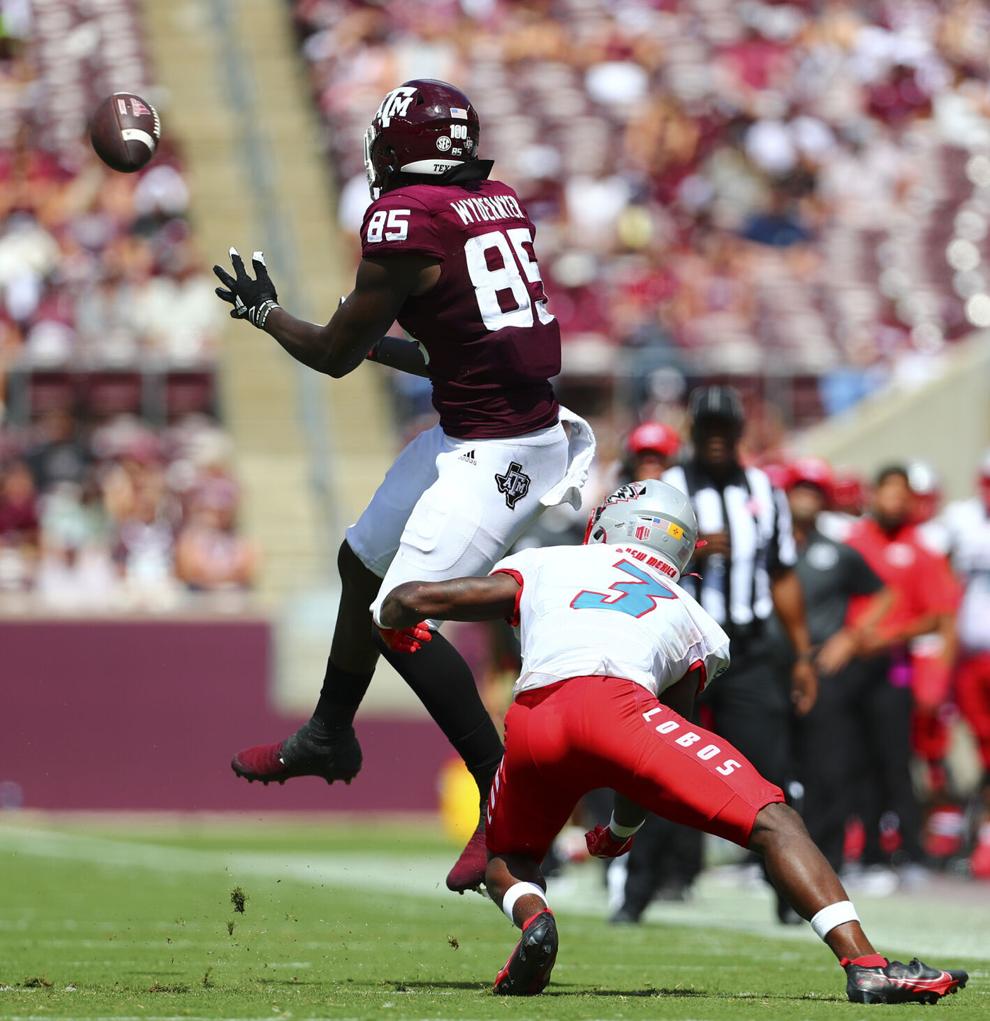 Texas A&M vs. New Mexico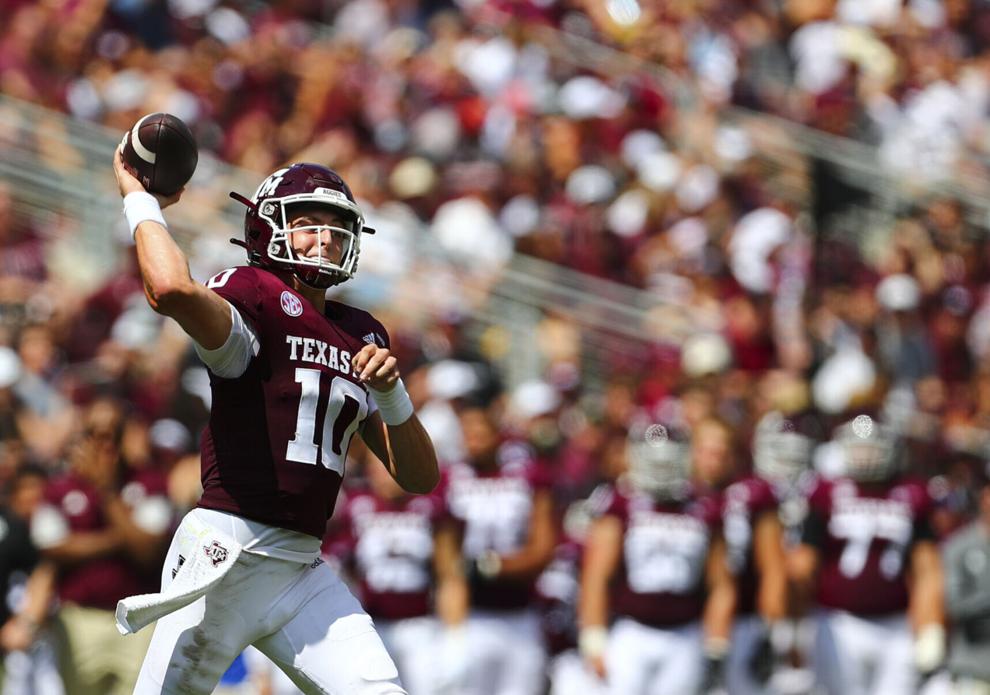 Texas A&M vs. New Mexico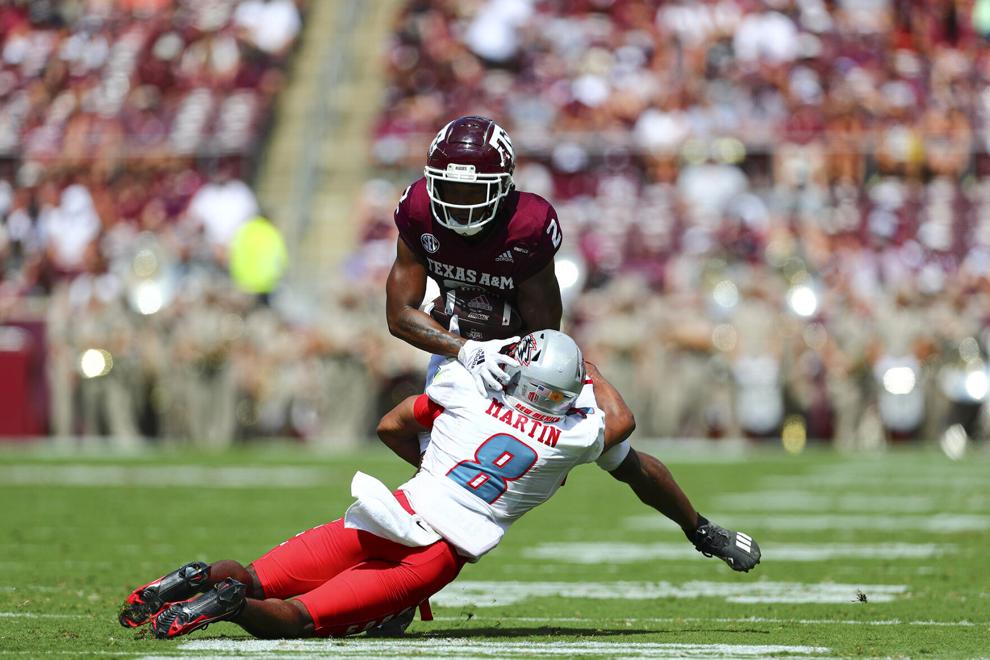 Texas A&M vs. New Mexico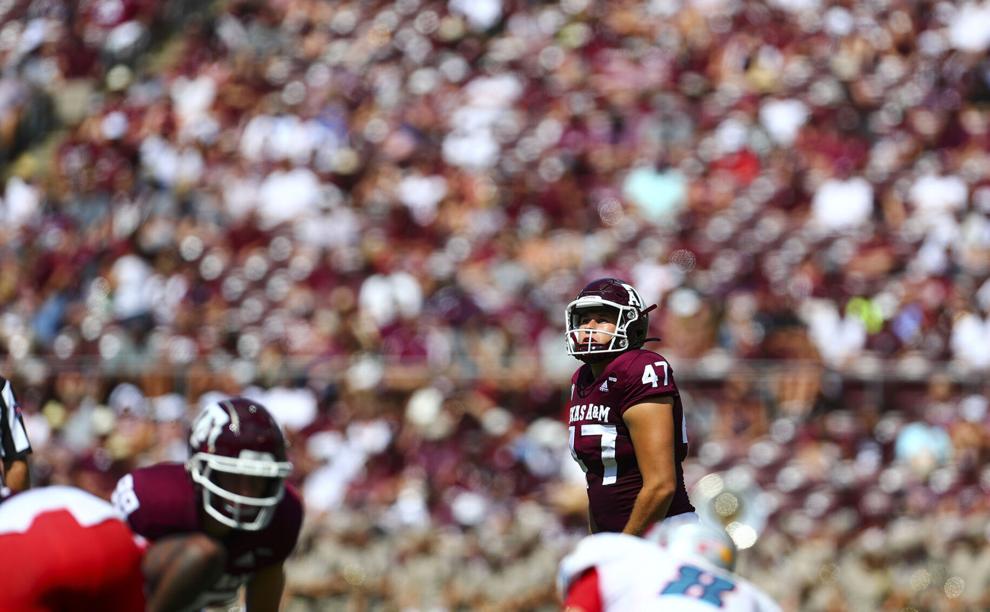 Texas A&M vs. New Mexico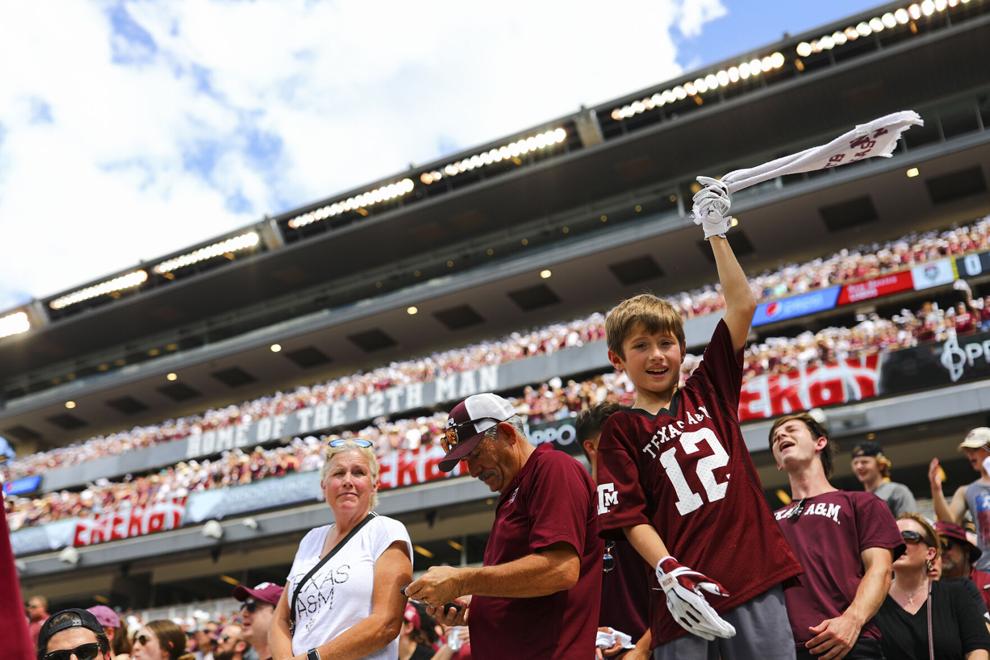 Texas A&M vs. New Mexico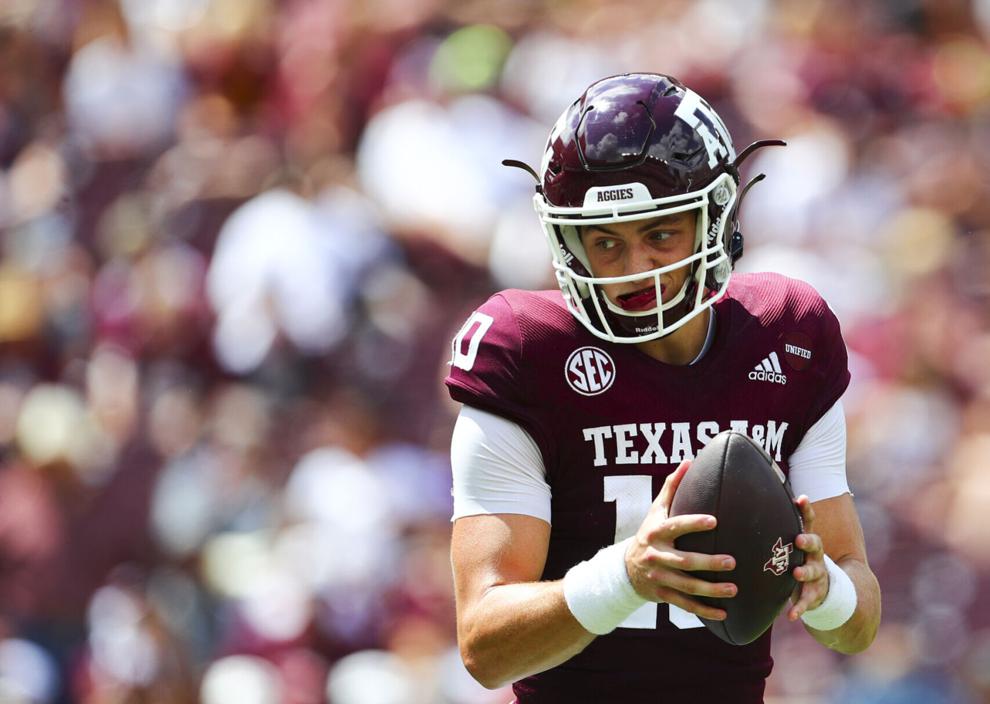 Texas A&M vs. New Mexico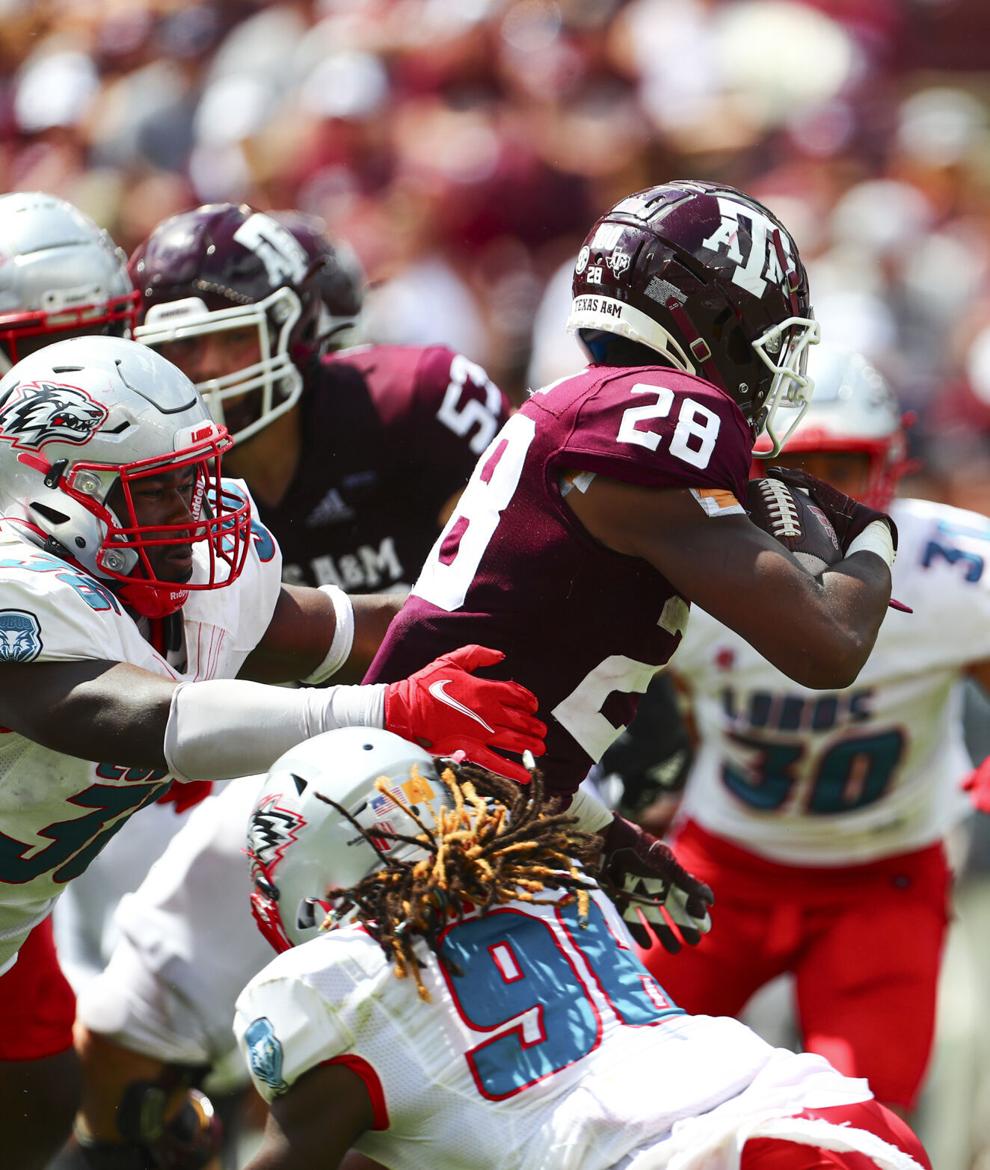 Texas A&M vs. New Mexico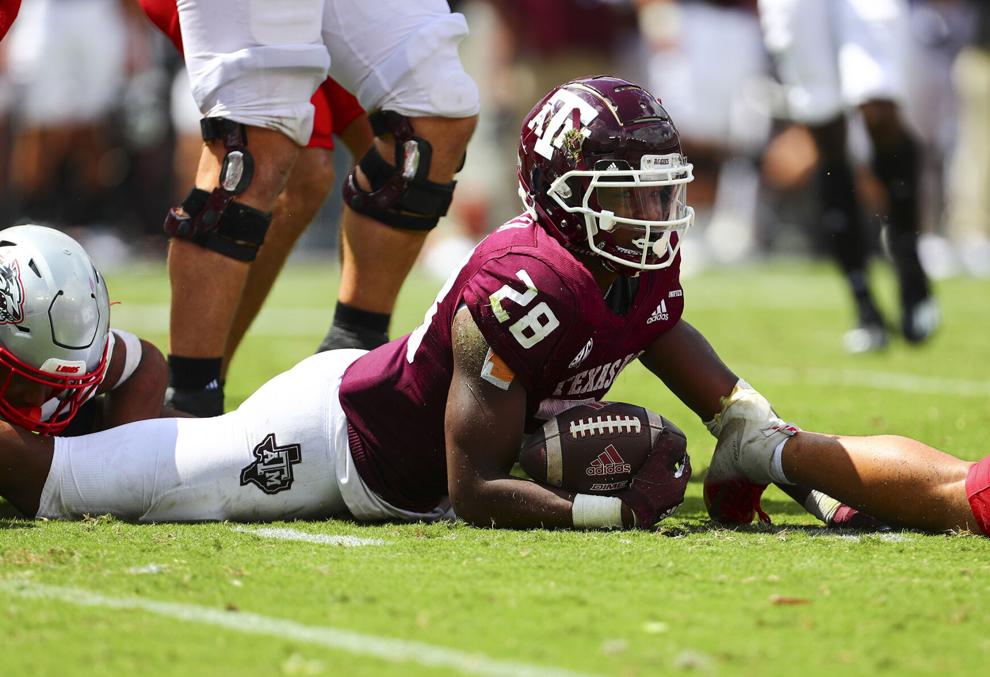 Texas A&M vs. New Mexico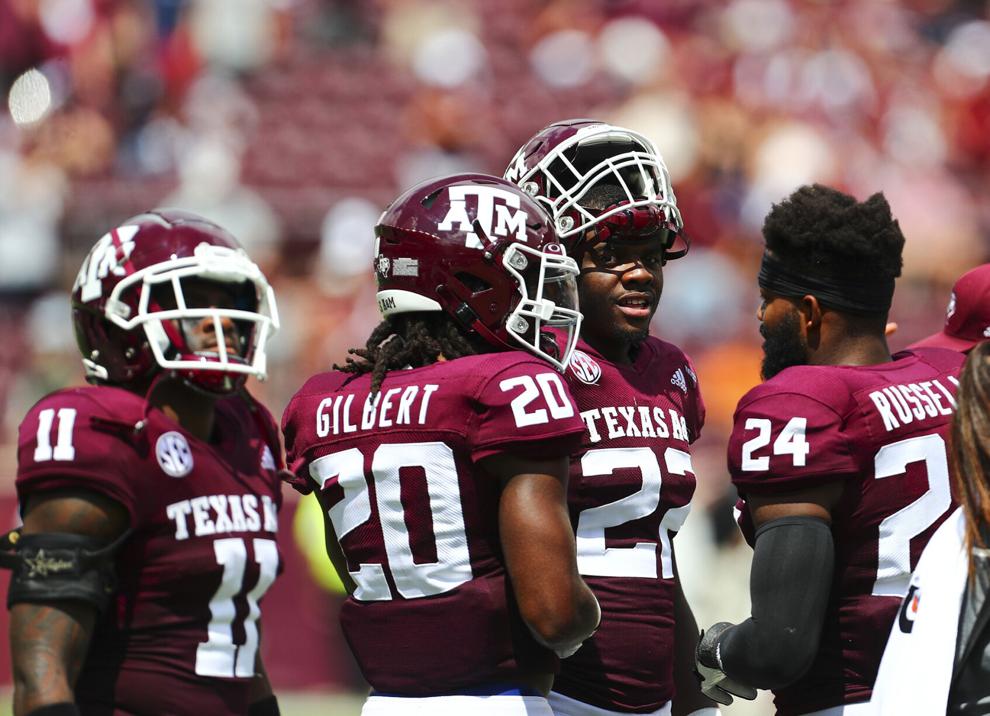 Texas A&M vs. New Mexico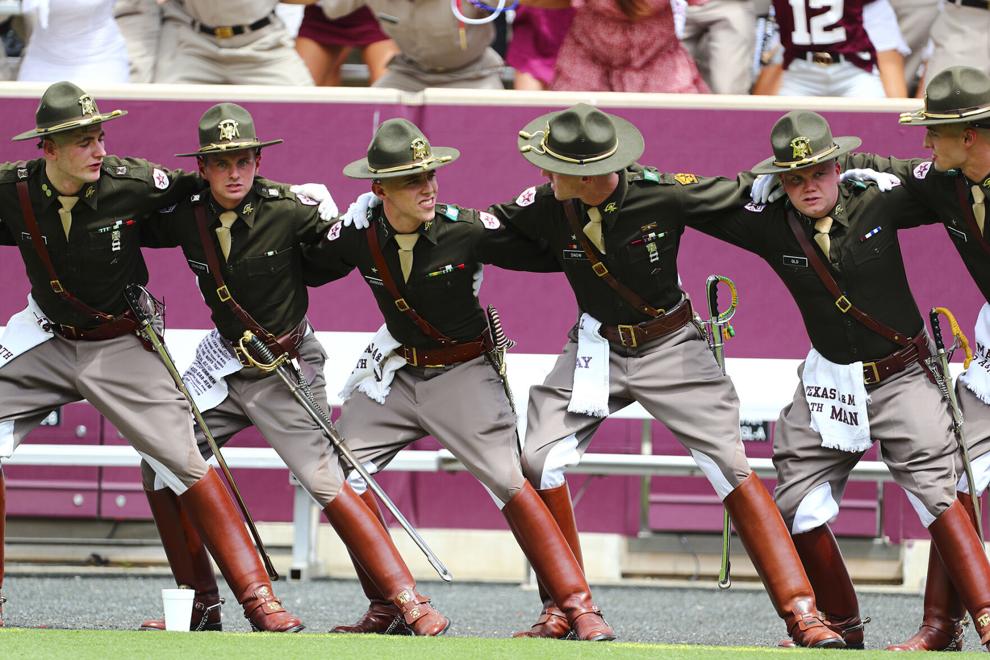 Texas A&M vs. New Mexico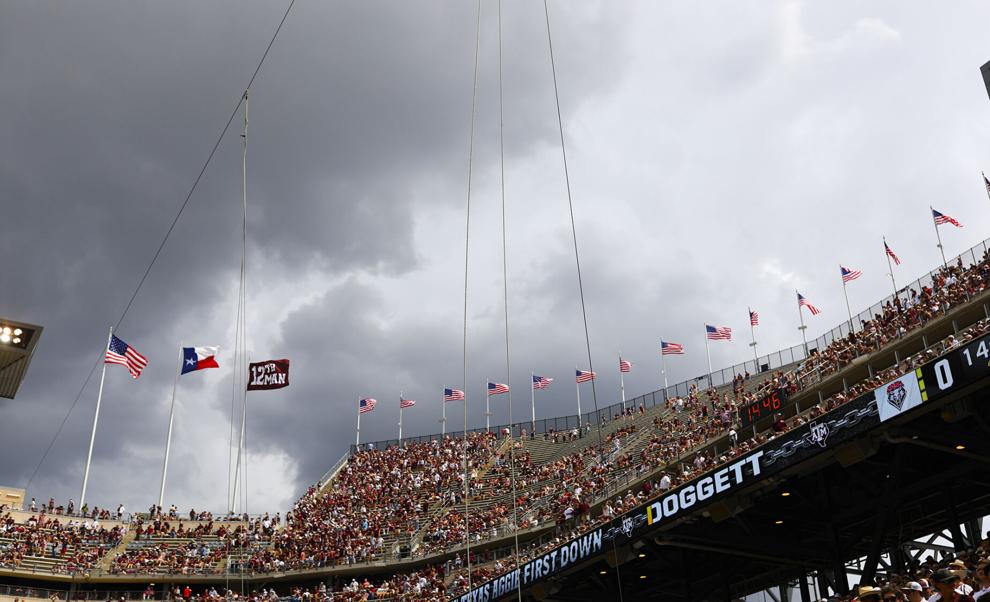 Texas A&M vs. New Mexico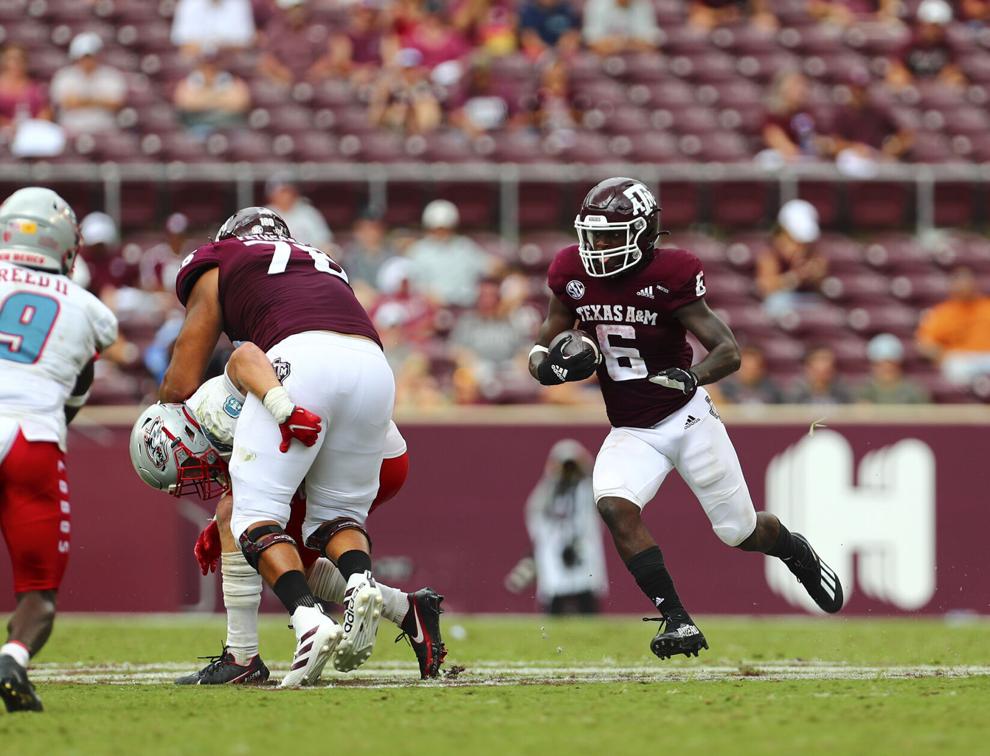 Texas A&M vs. New Mexico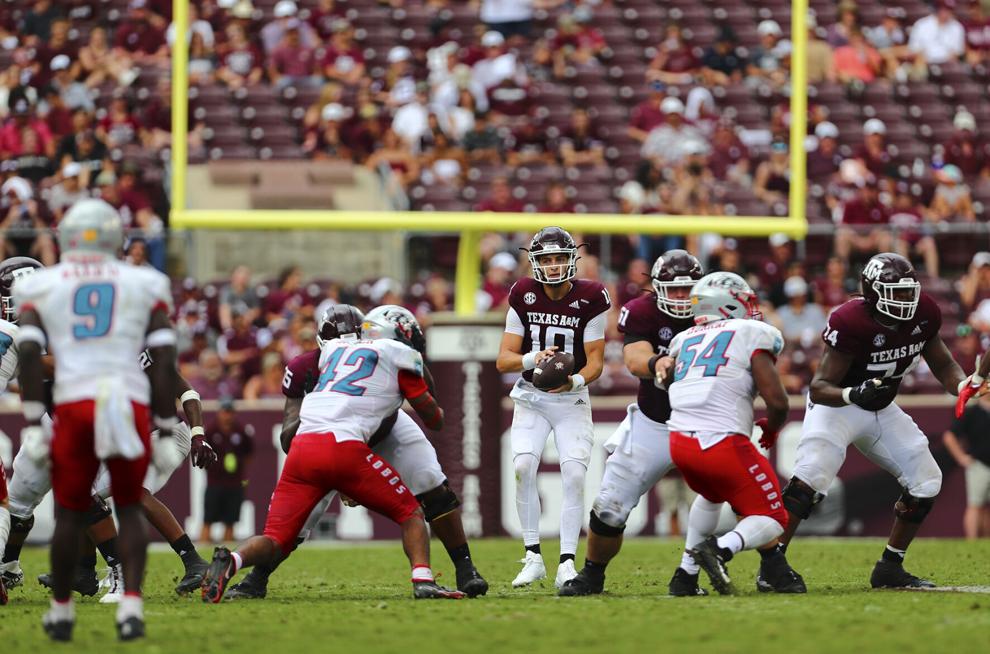 Texas A&M vs. New Mexico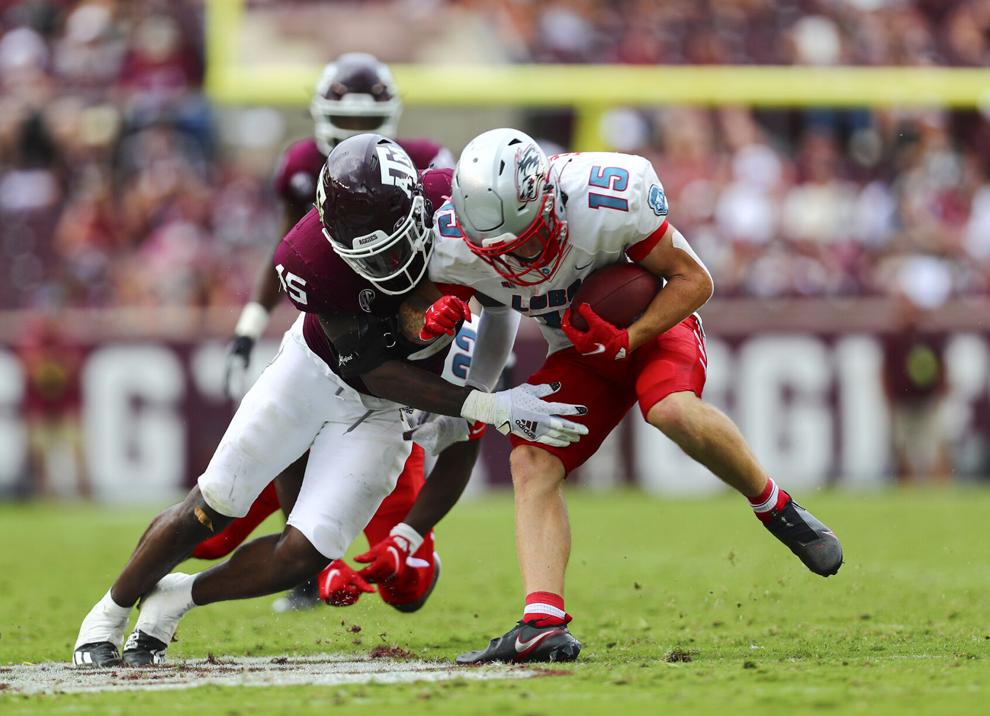 Texas A&M vs. New Mexico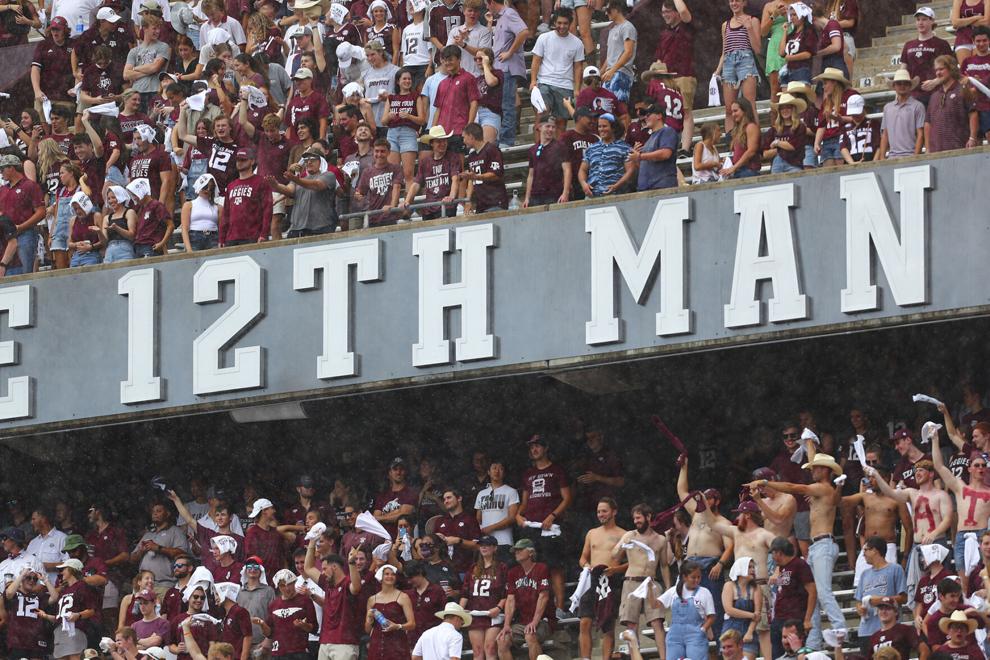 Texas A&M vs. New Mexico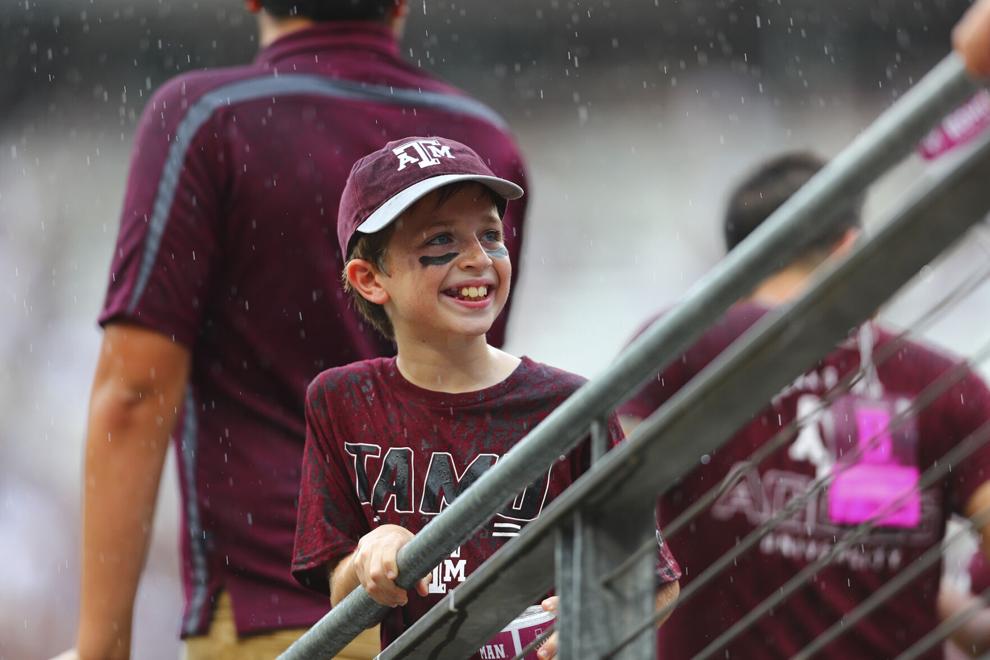 Texas A&M vs. New Mexico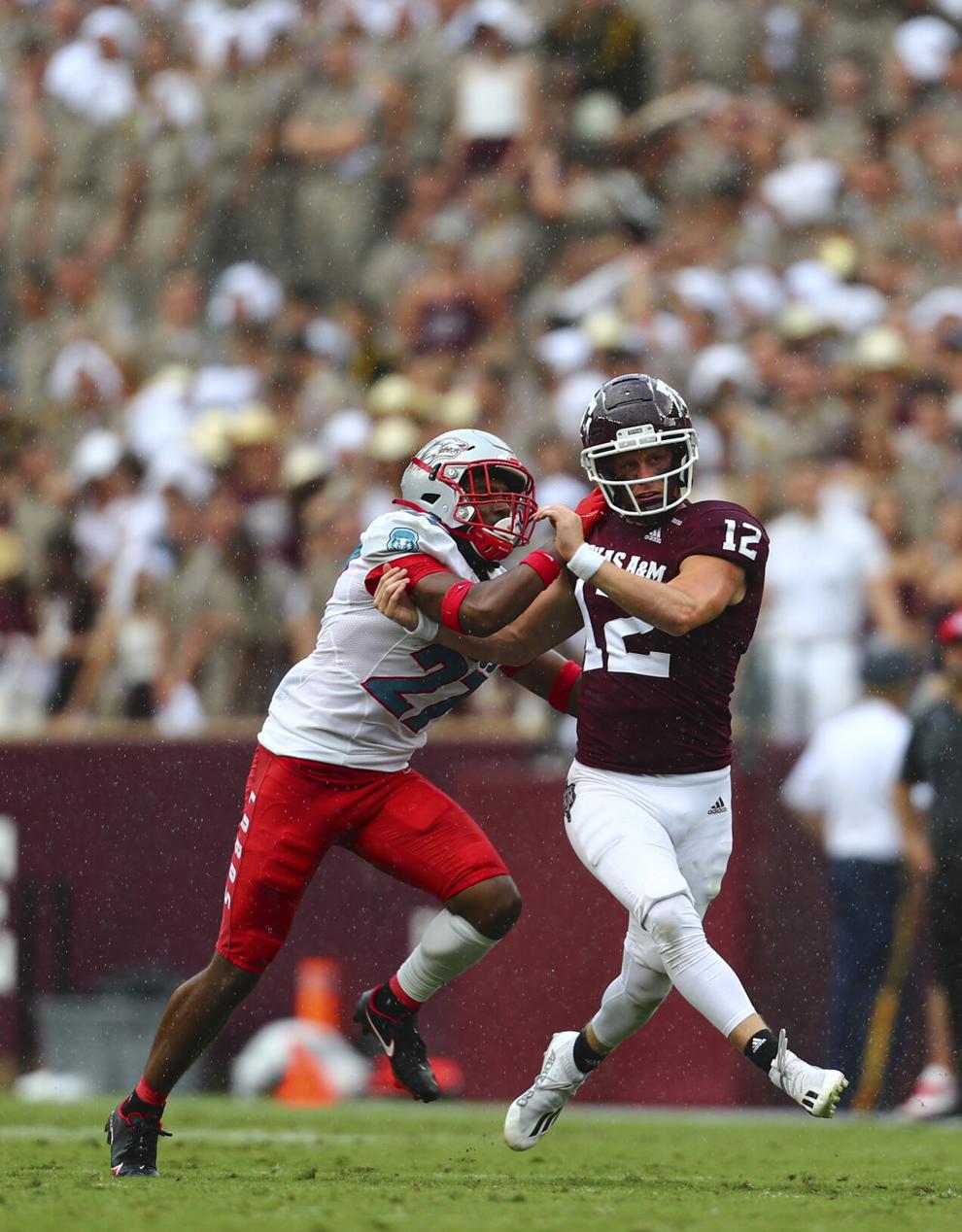 Texas A&M vs. New Mexico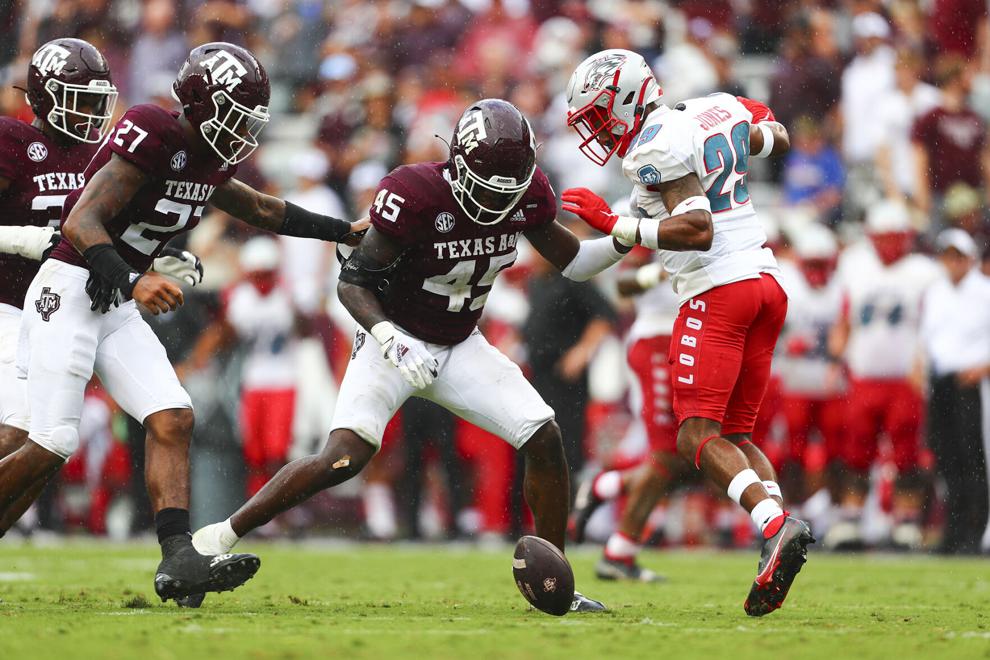 Texas A&M vs. New Mexico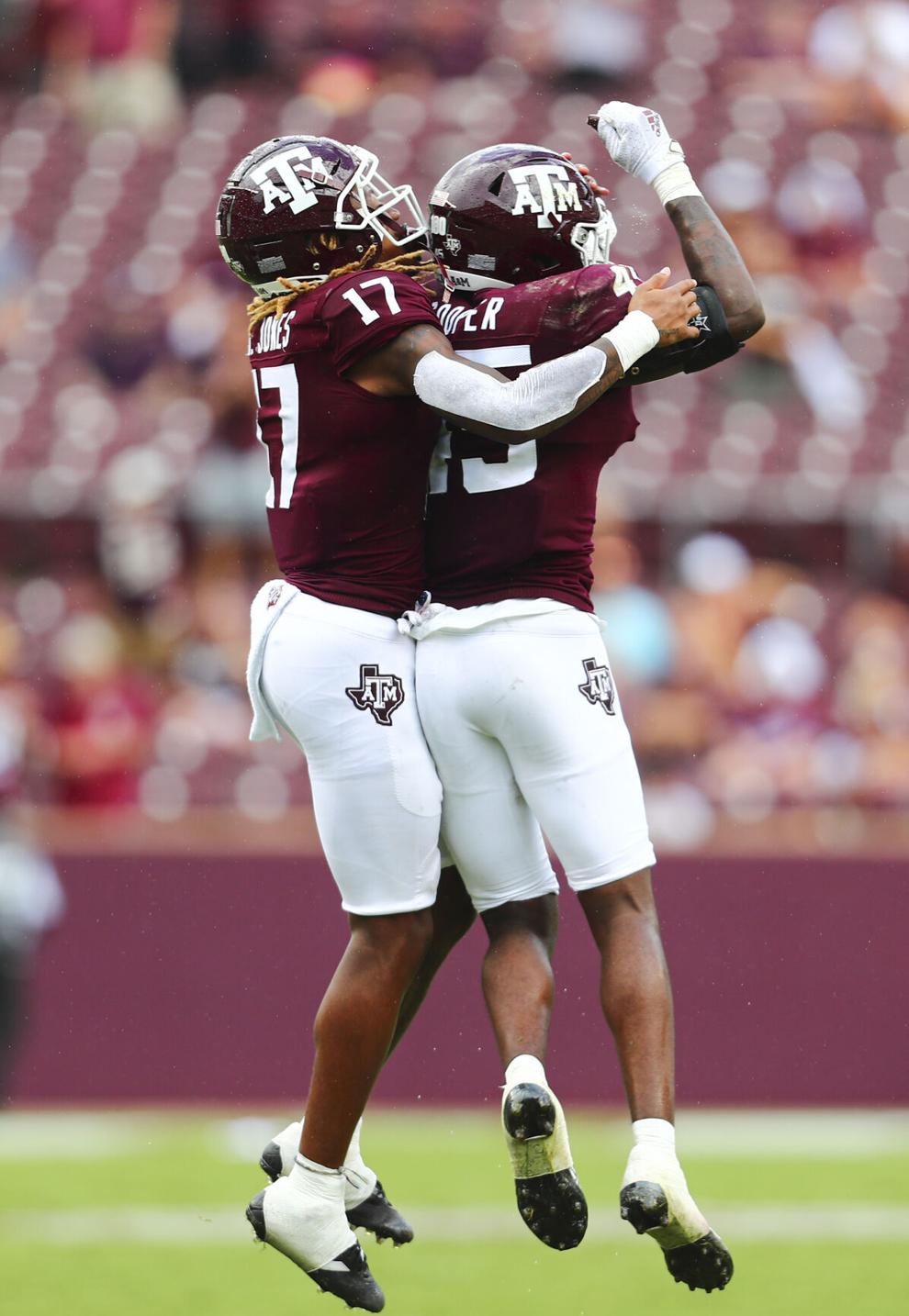 Texas A&M vs. New Mexico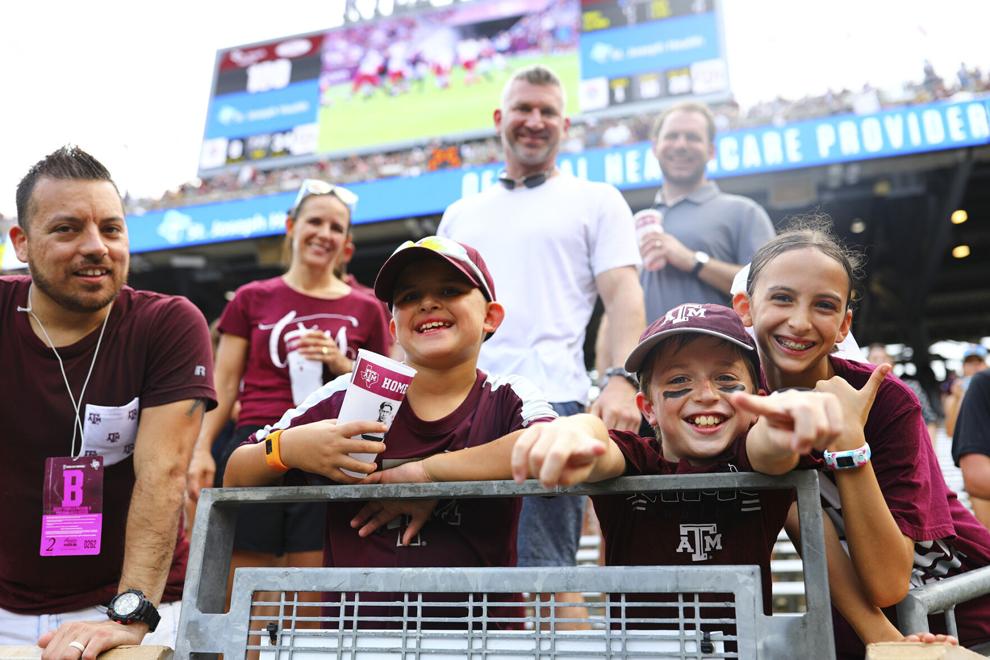 Texas A&M vs. New Mexico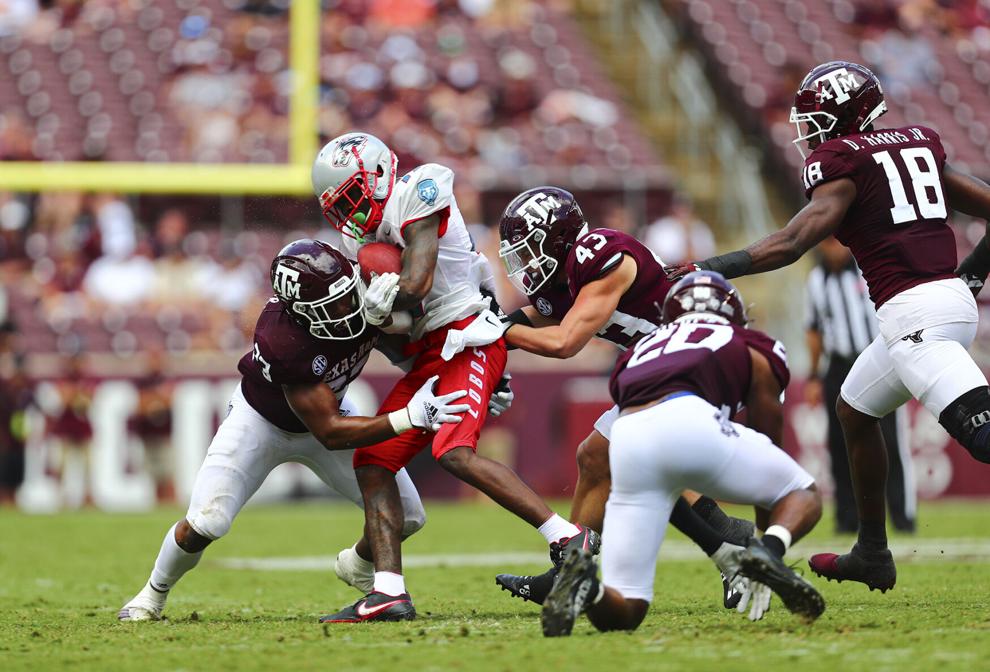 Texas A&M vs. New Mexico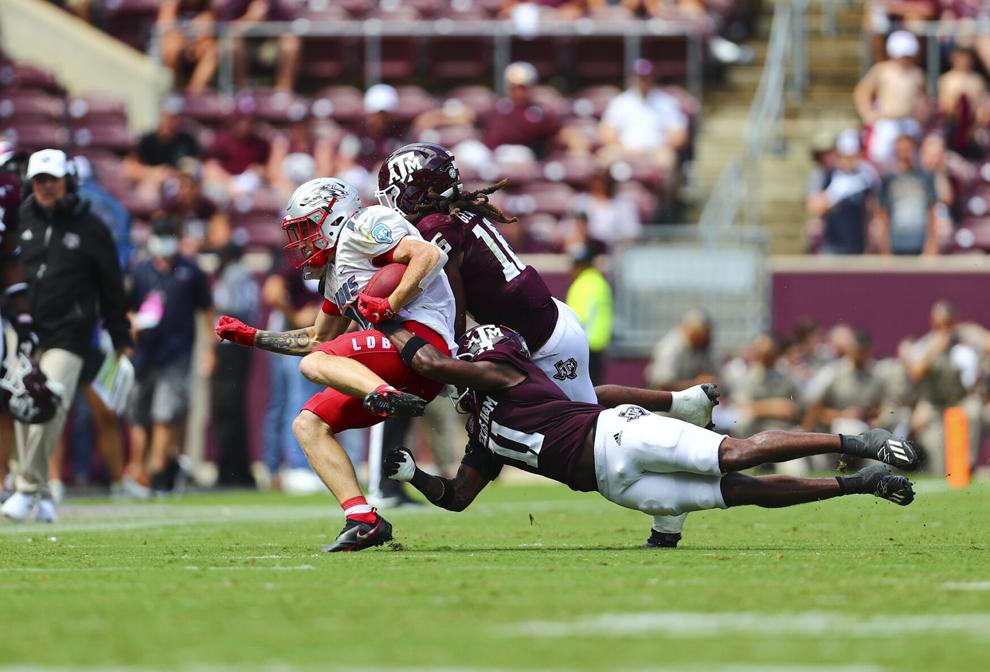 Texas A&M vs. New Mexico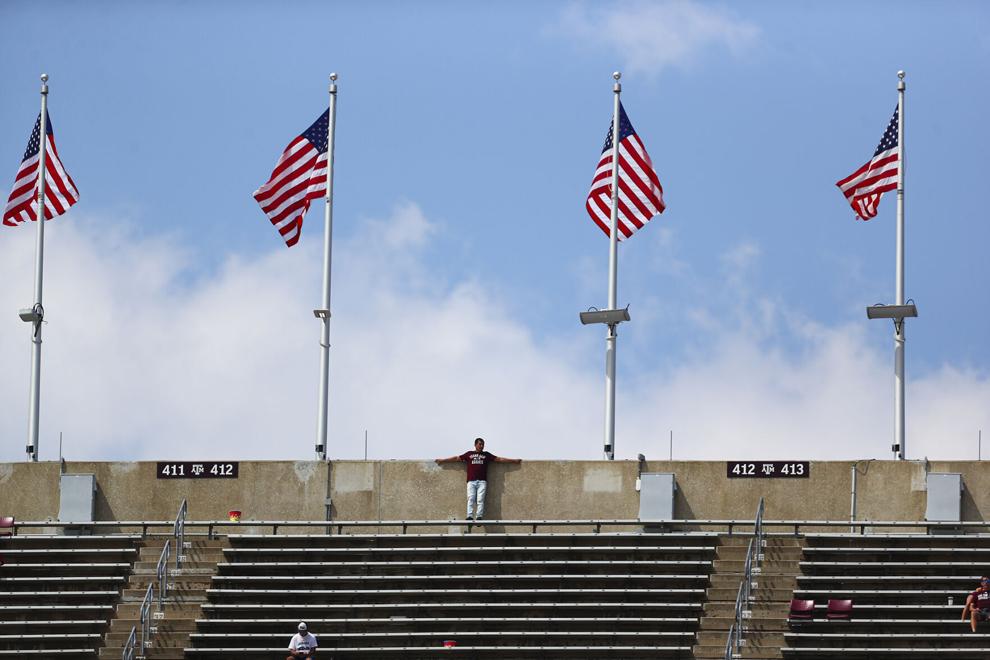 Texas A&M vs. New Mexico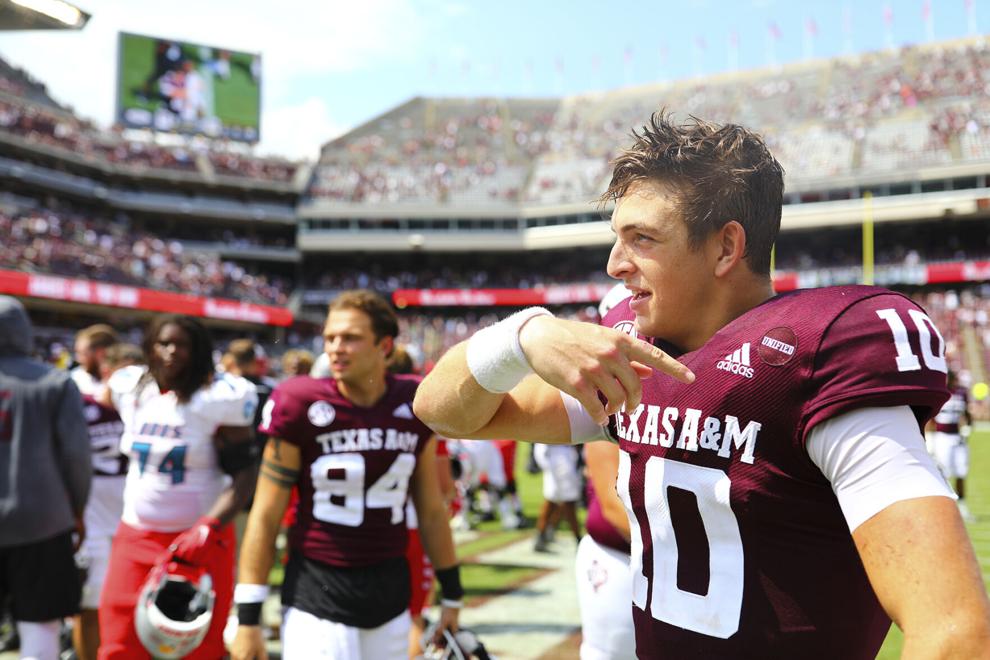 Texas A&M vs. New Mexico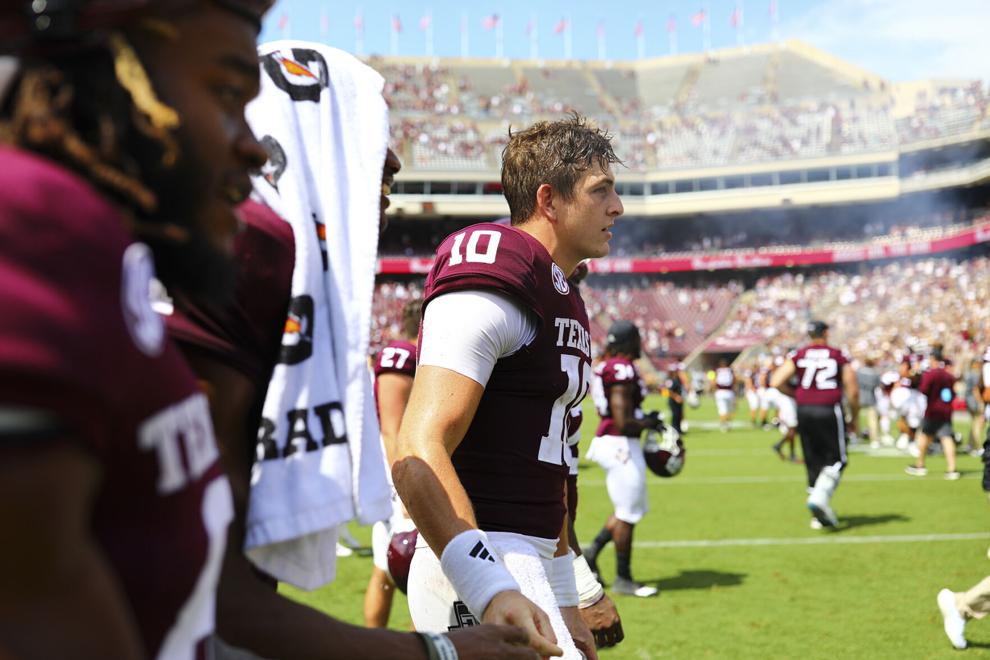 Texas A&M vs. New Mexico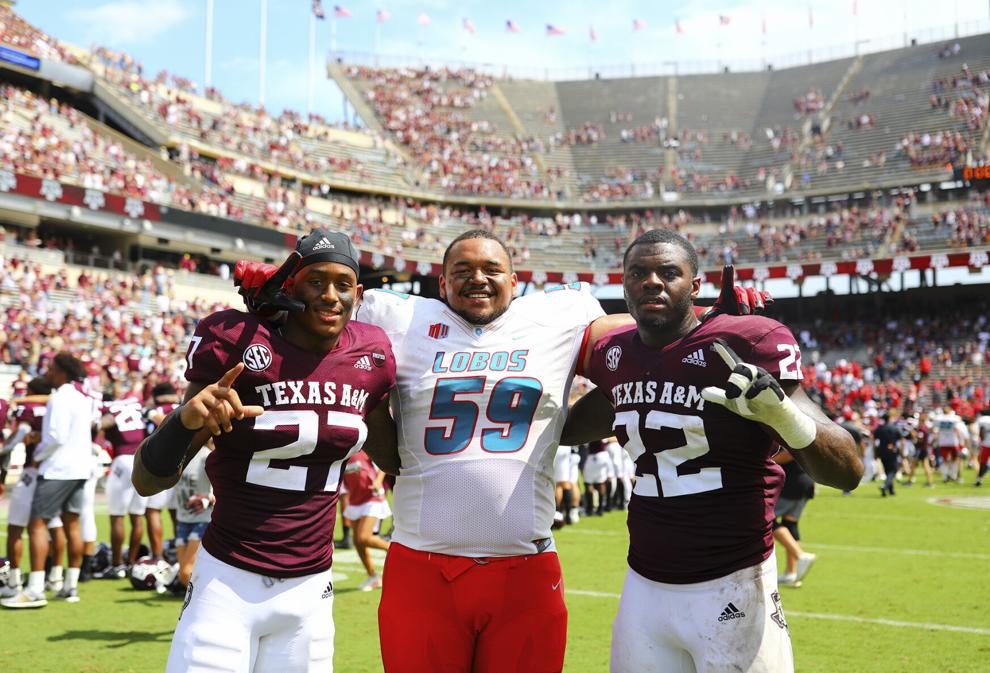 Texas A&M vs. New Mexico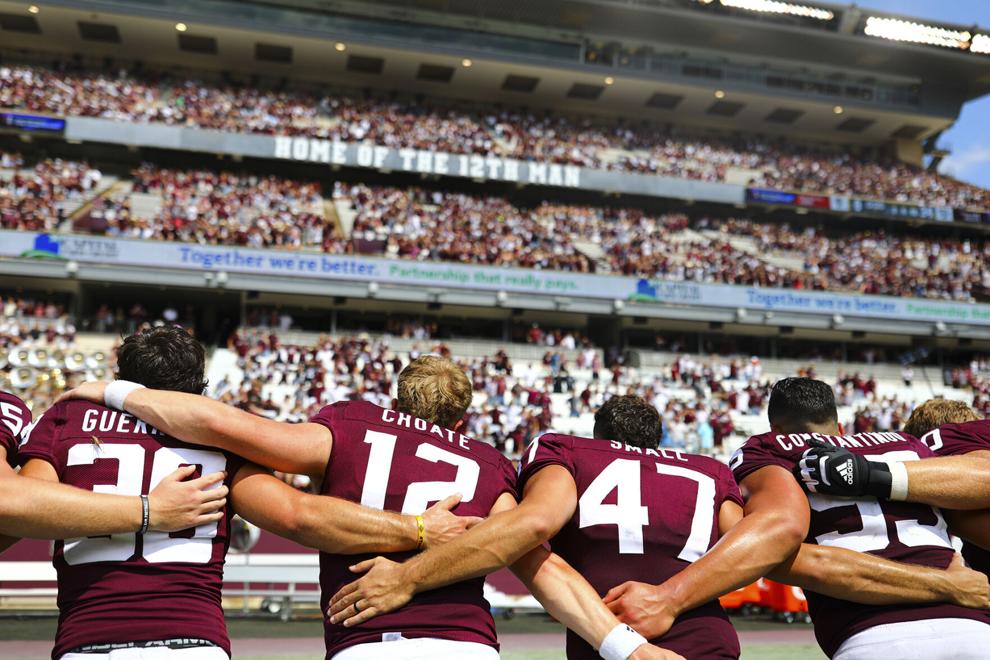 Texas A&M vs. New Mexico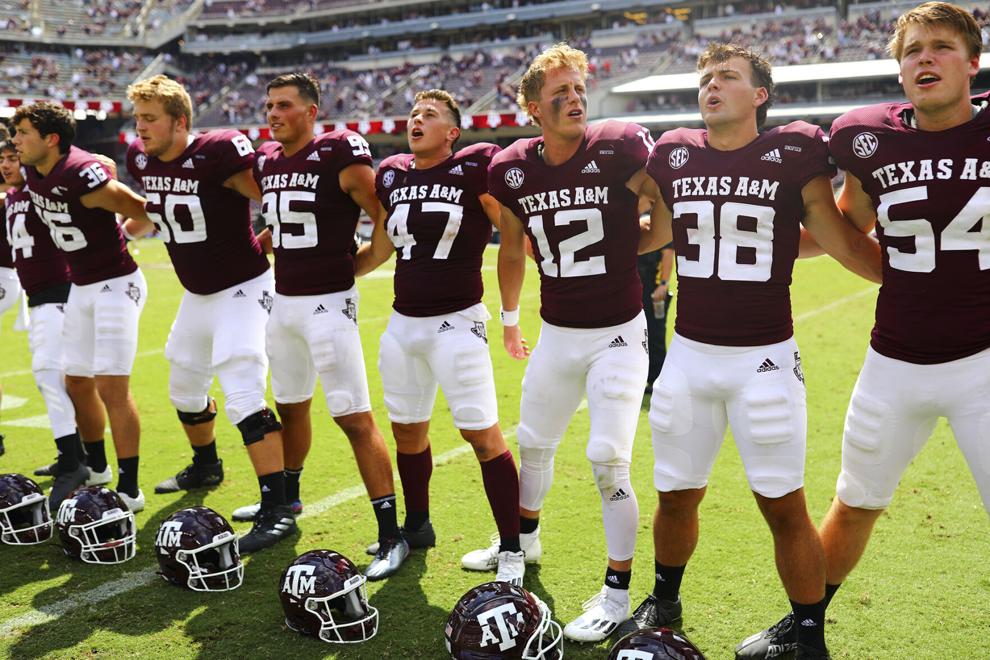 Victory Yell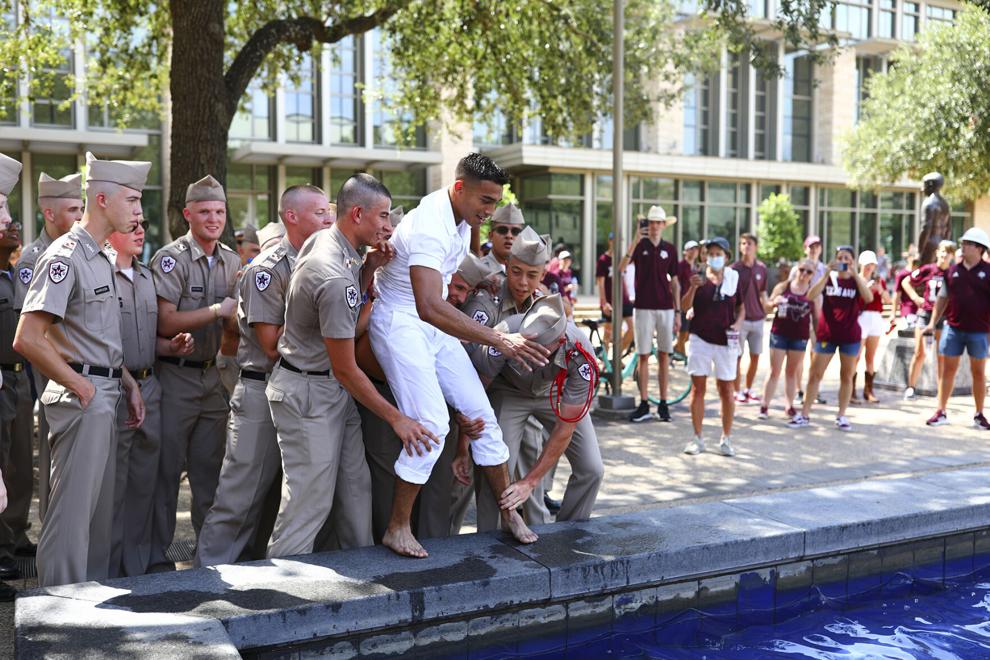 Victory Yell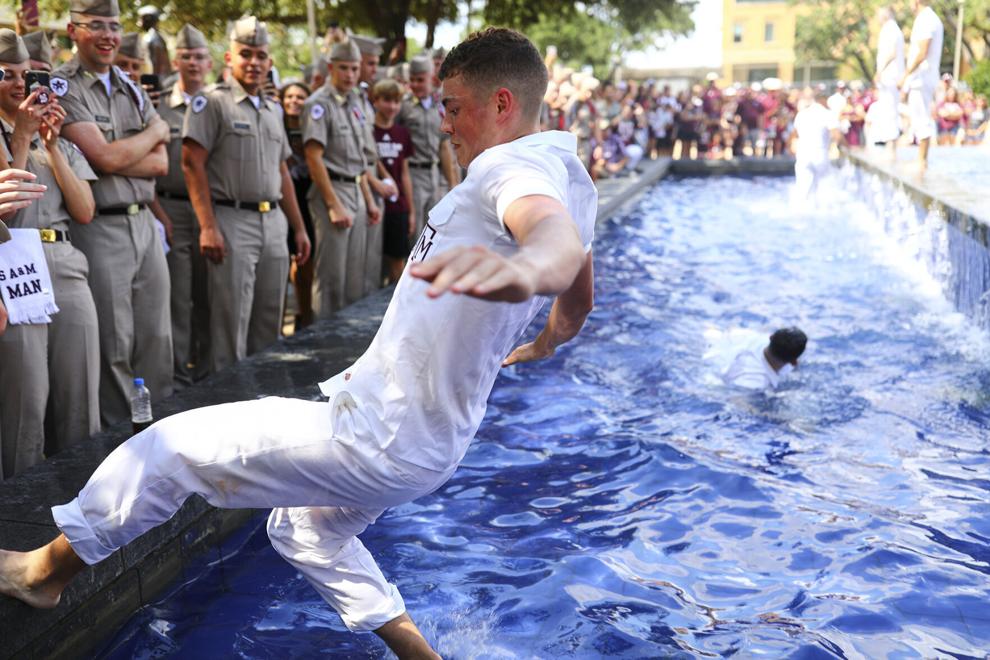 Victory Yell
Victory Yell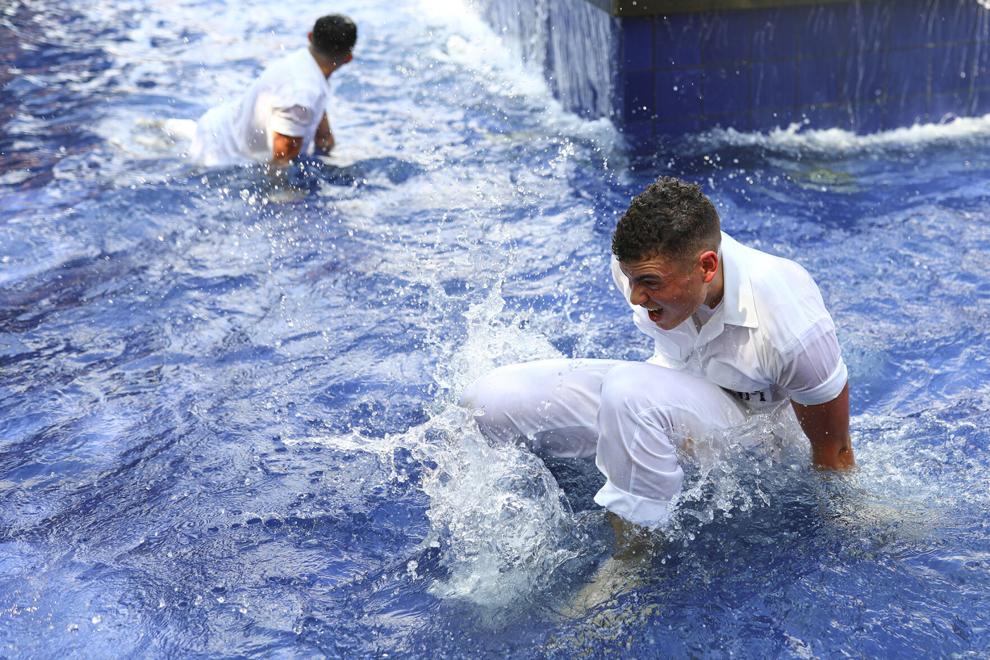 Victory Yell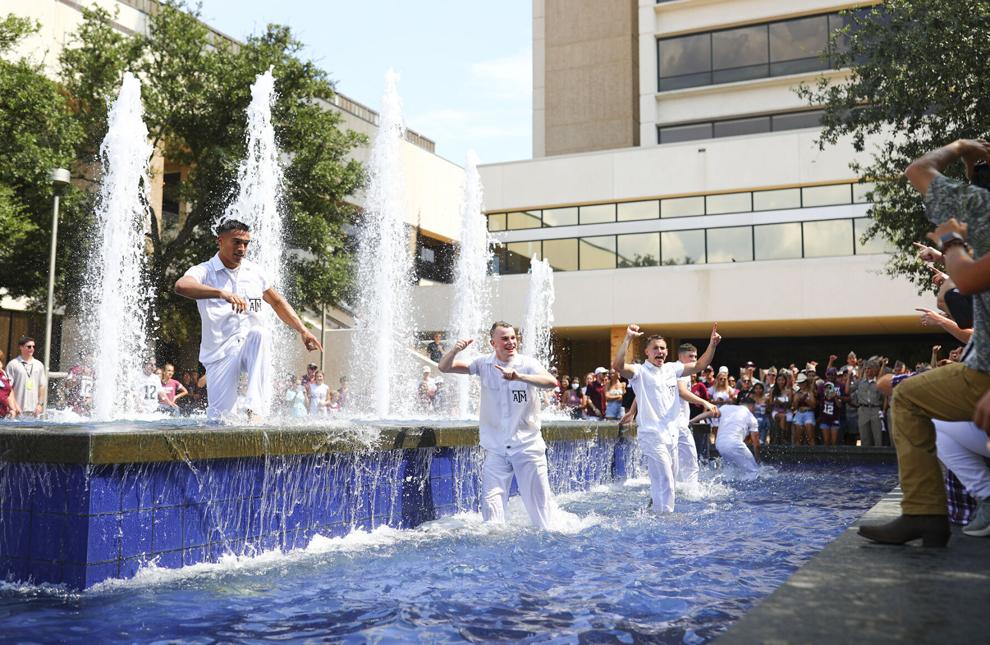 Victory Yell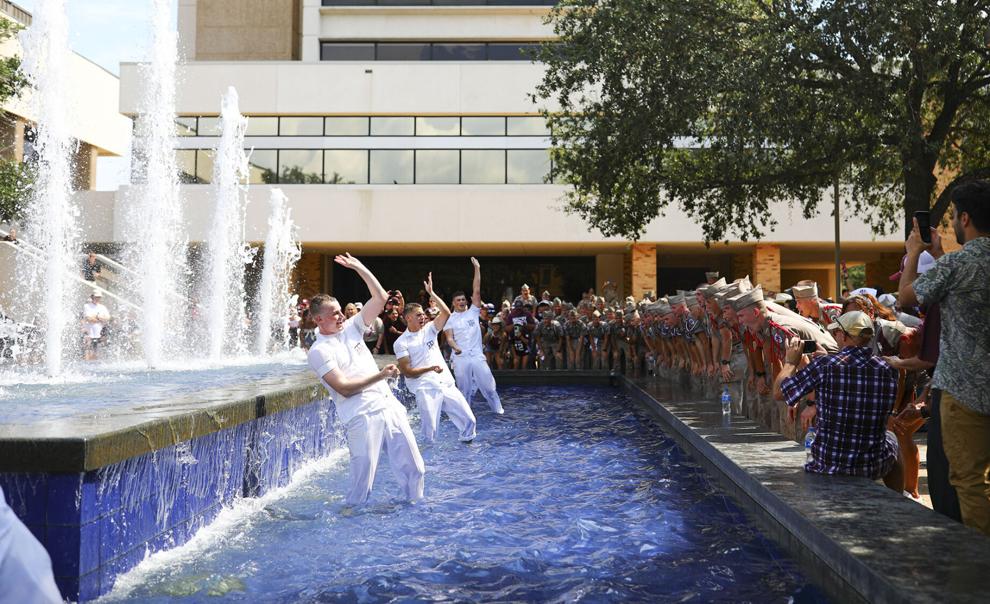 Yell Leaders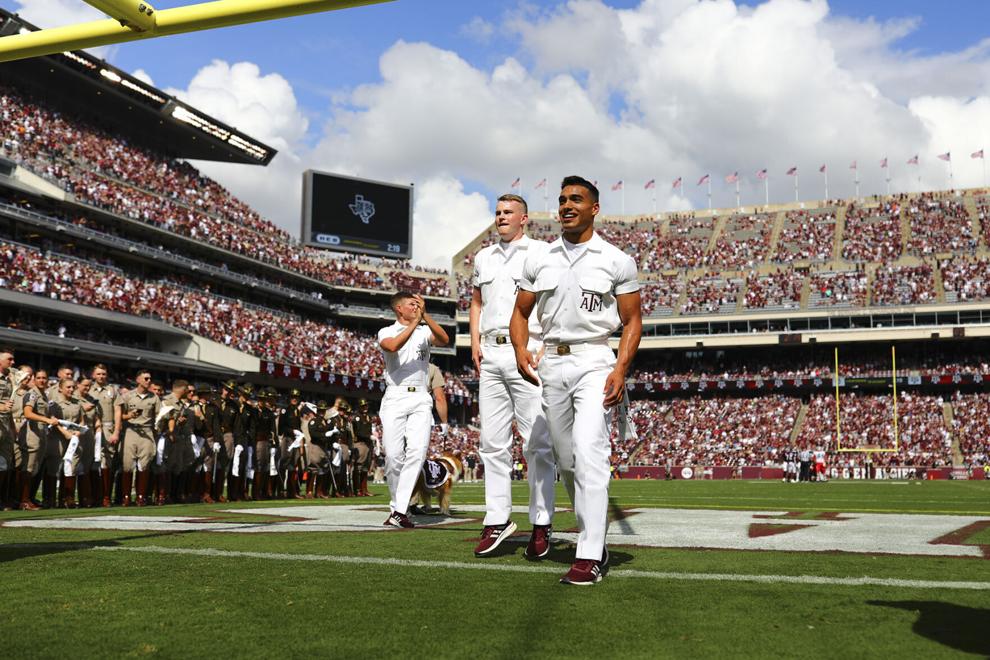 Yell Leaders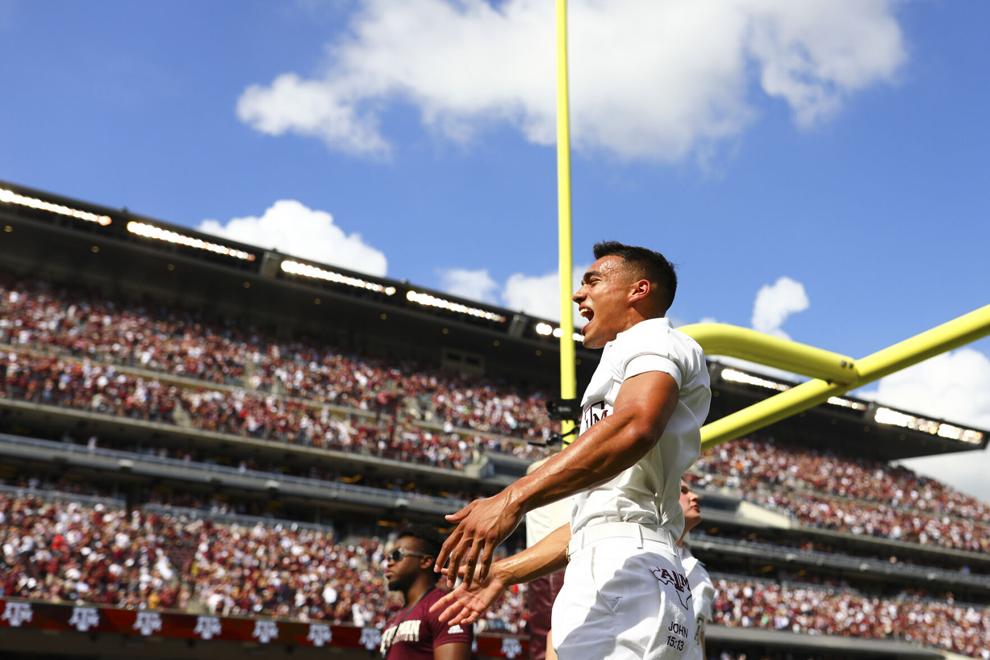 Yell Leaders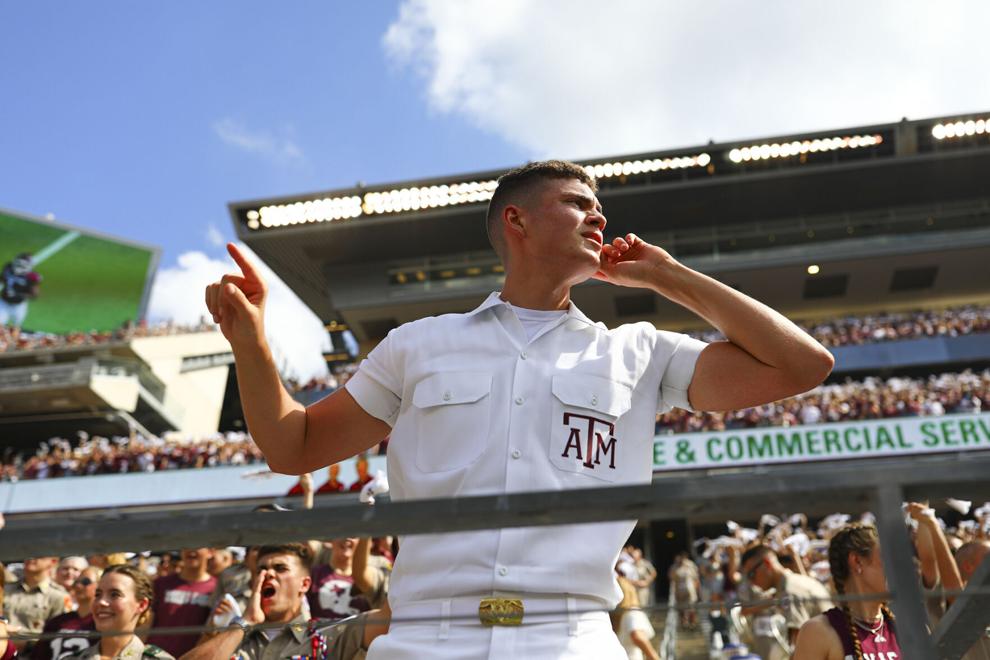 Yell Leaders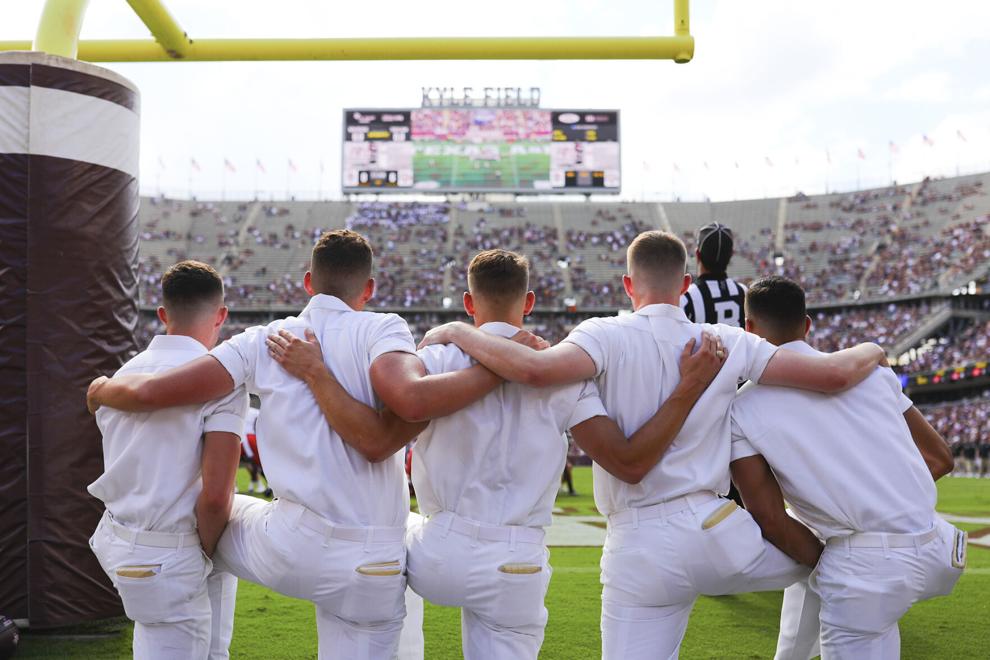 Yell Leaders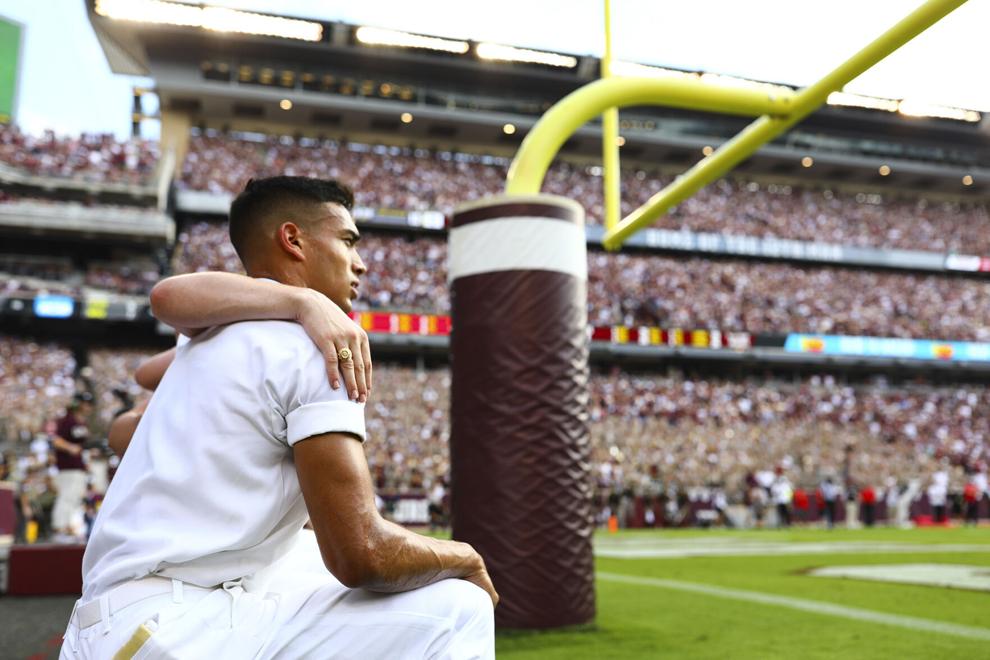 Yell Leaders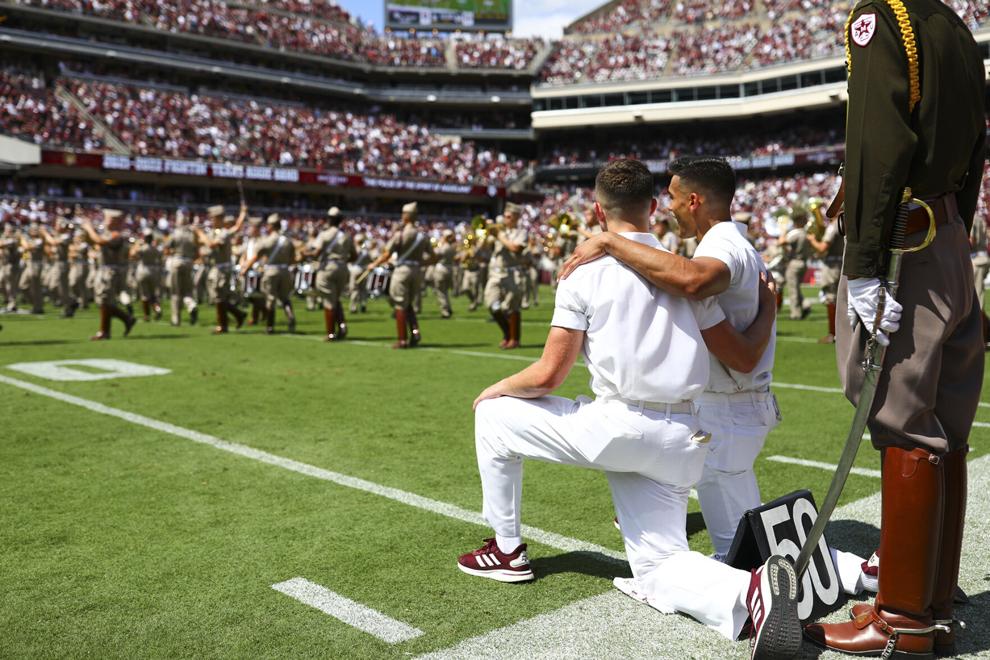 Yell Leaders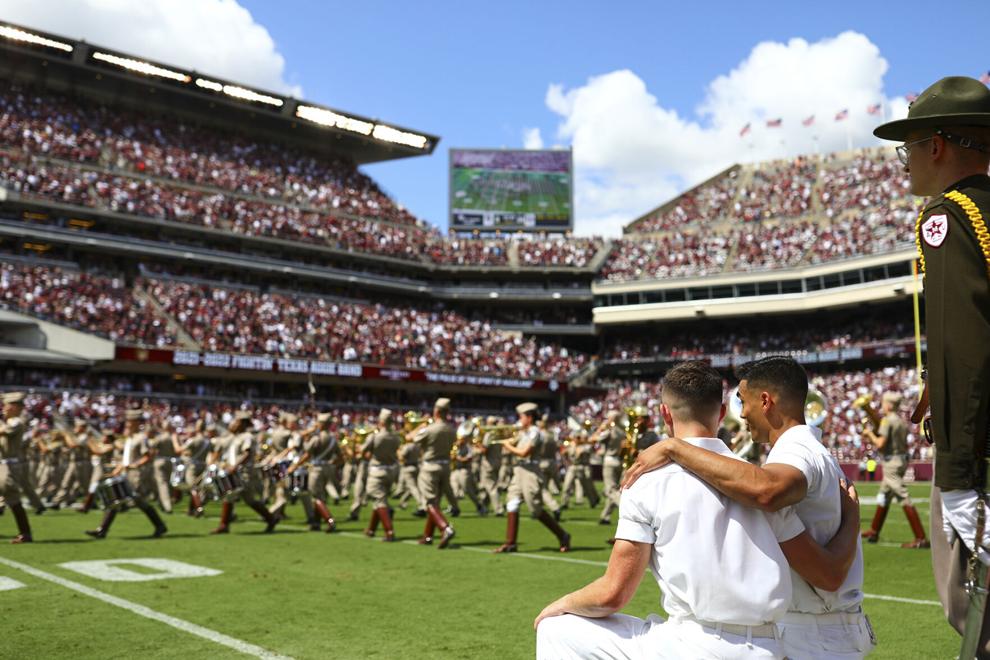 Yell Leaders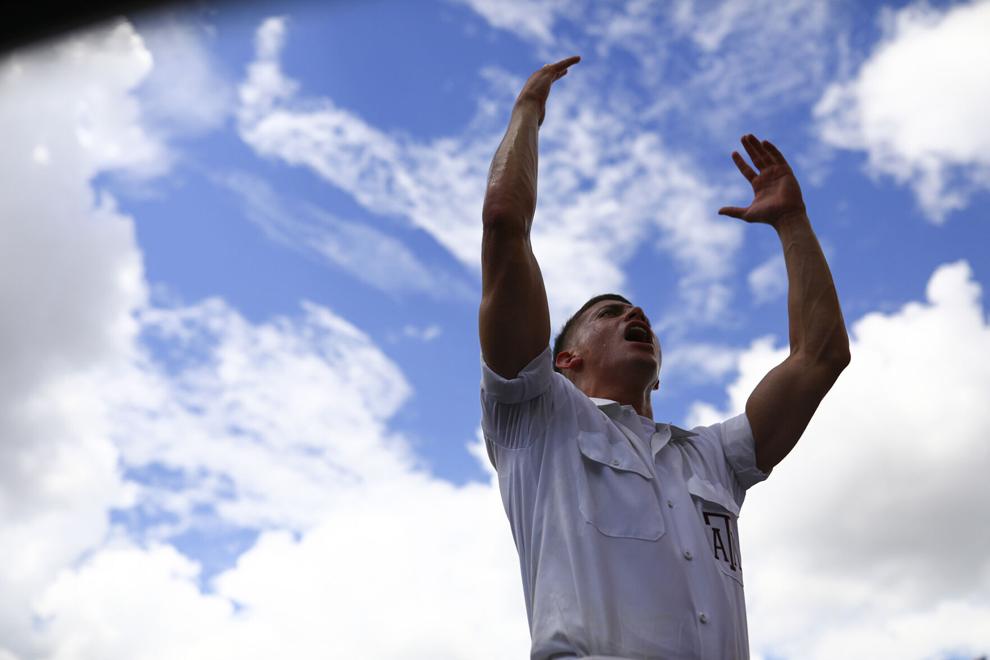 Yell Leaders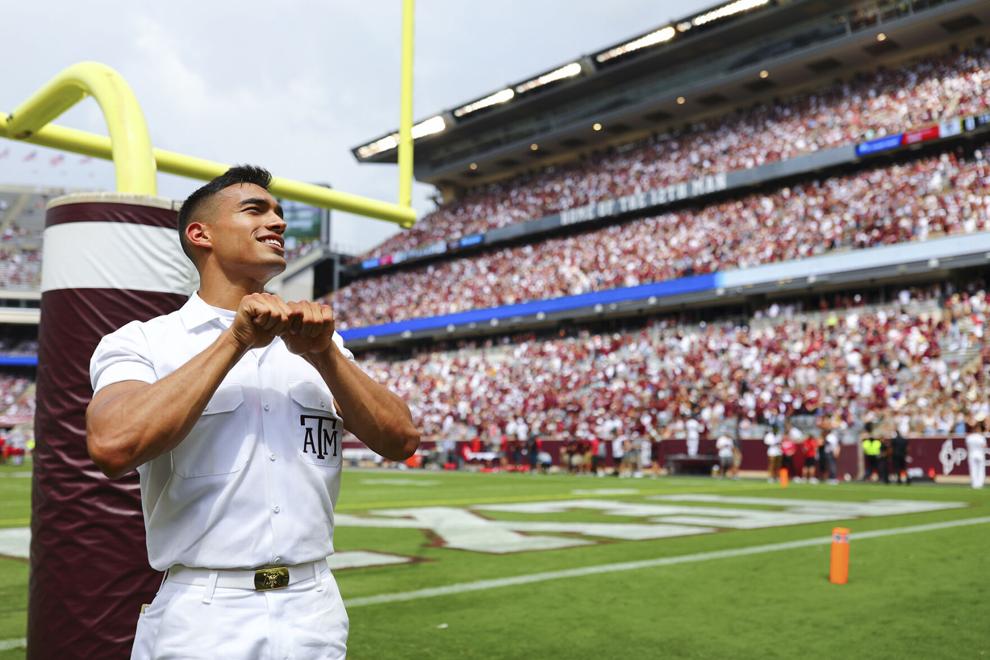 Yell Leaders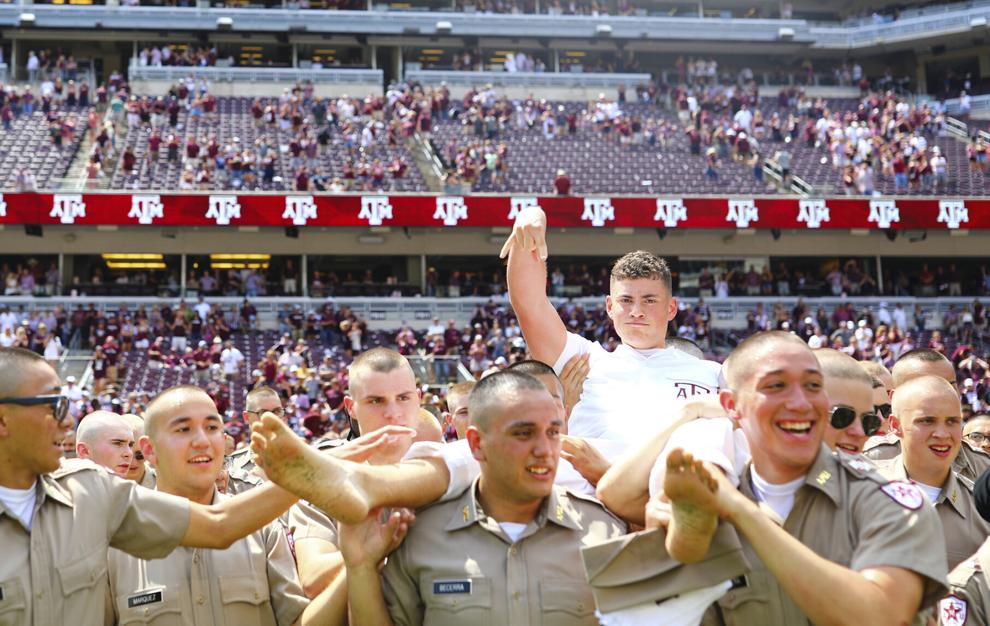 Texas A&M vs New Mexico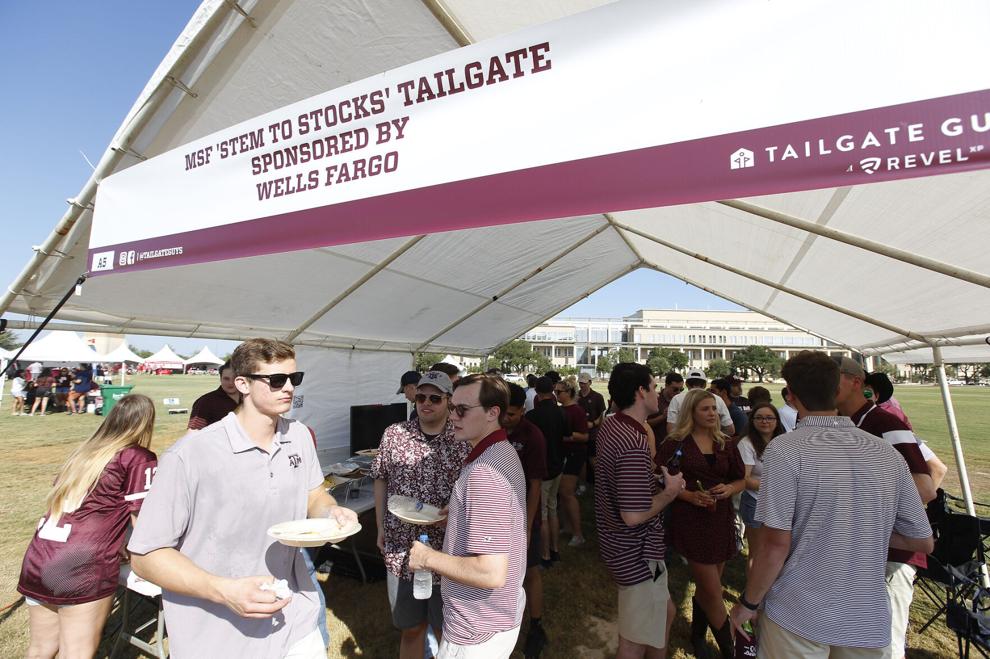 Texas A&M vs New Mexico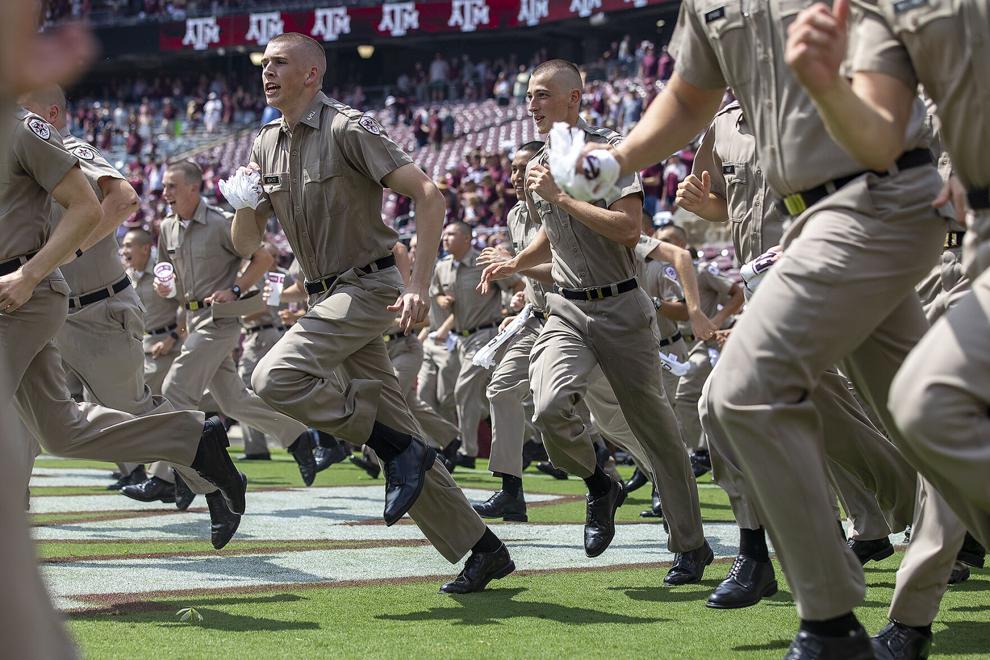 Texas A&M vs New Mexico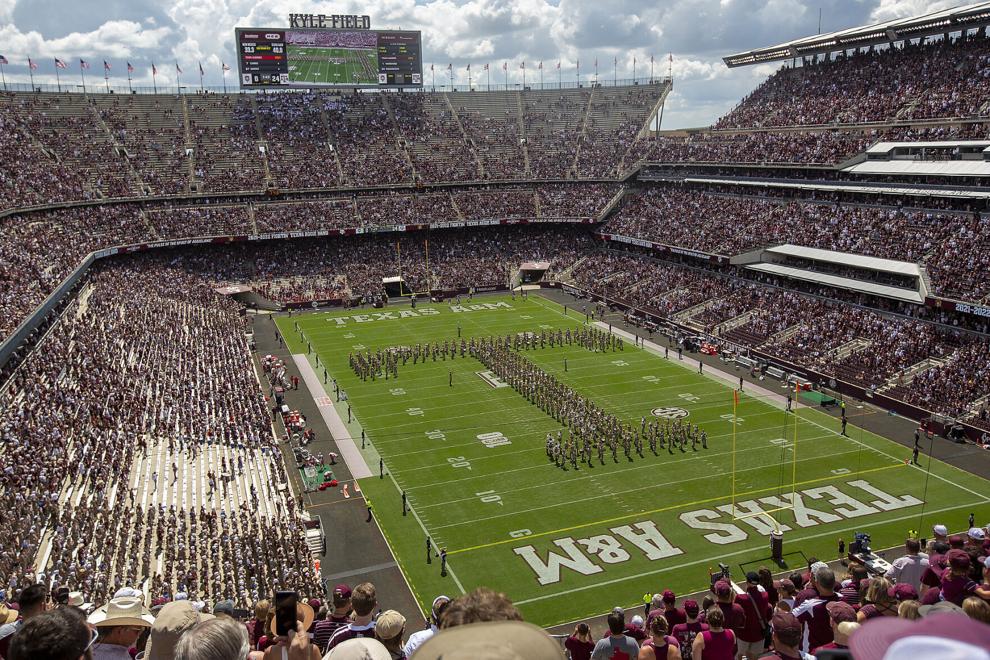 Texas A&M vs New Mexico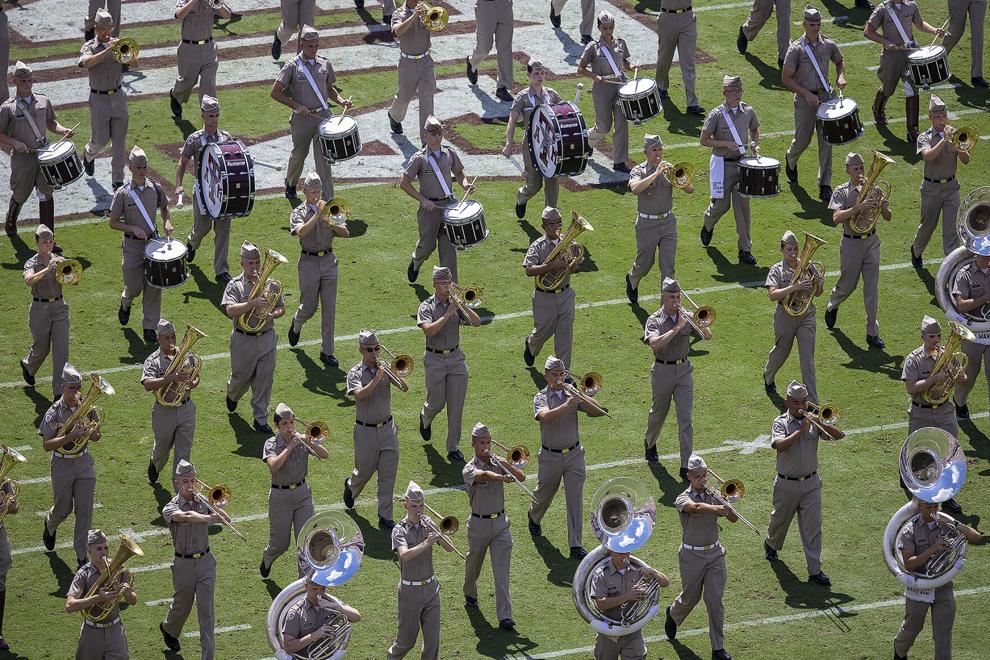 Texas A&M vs New Mexico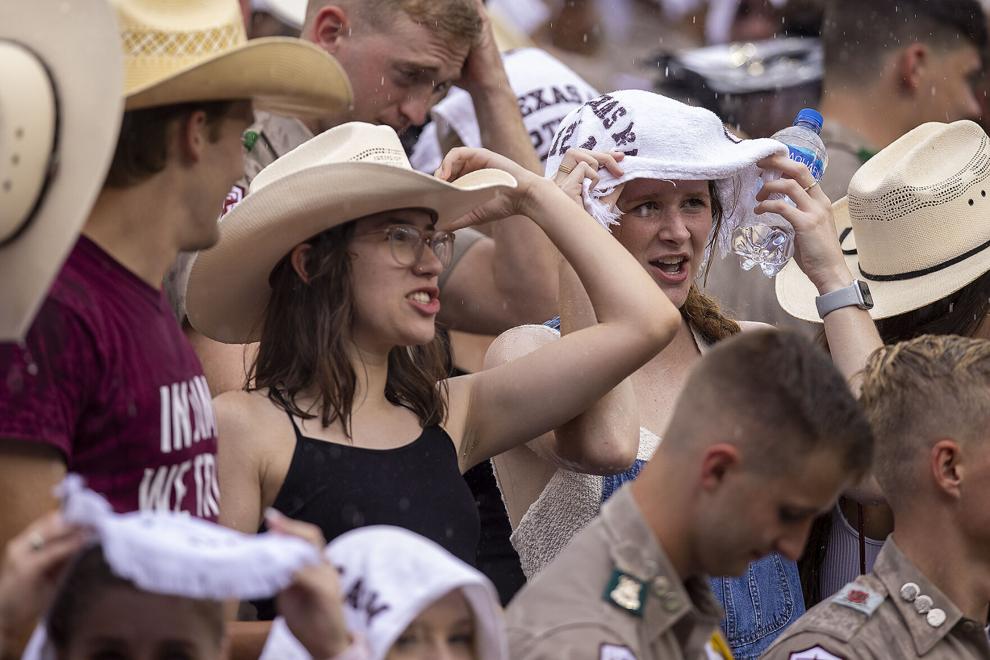 Texas A&M vs New Mexico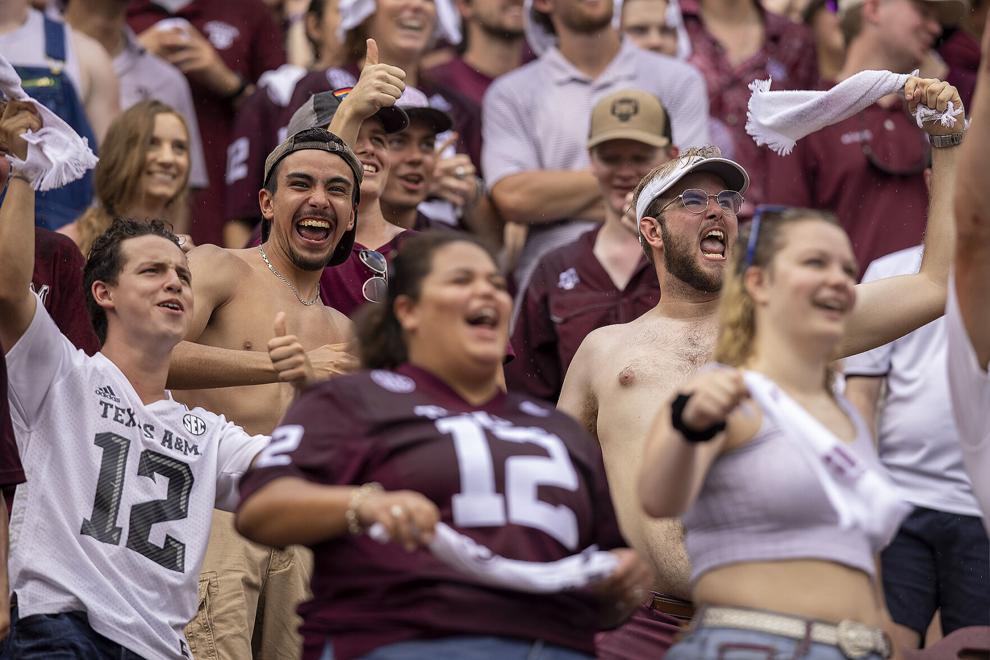 Texas A&M vs New Mexico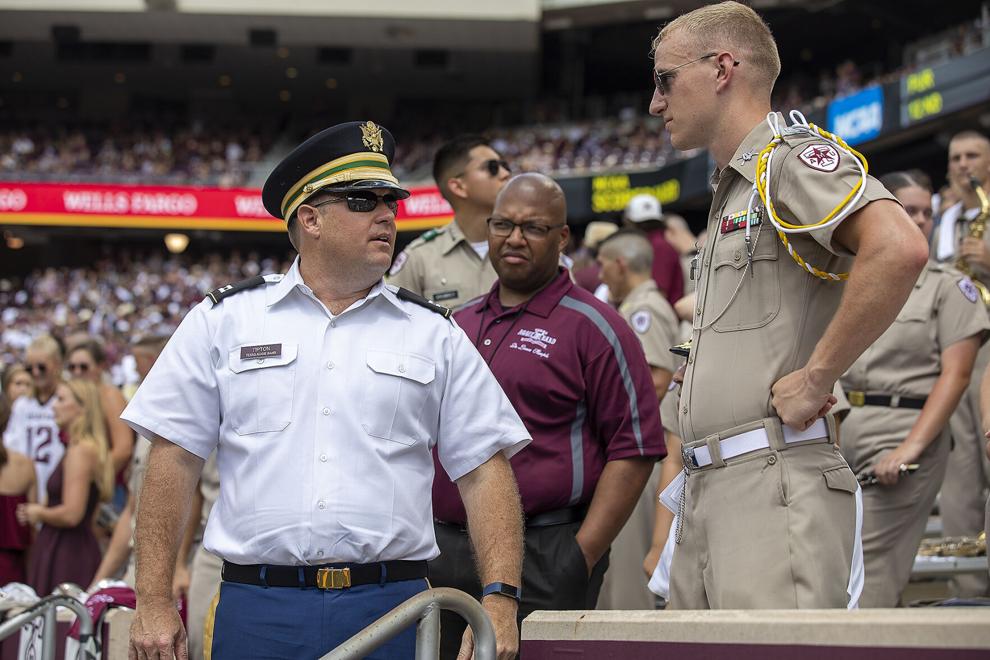 Texas A&M vs New Mexico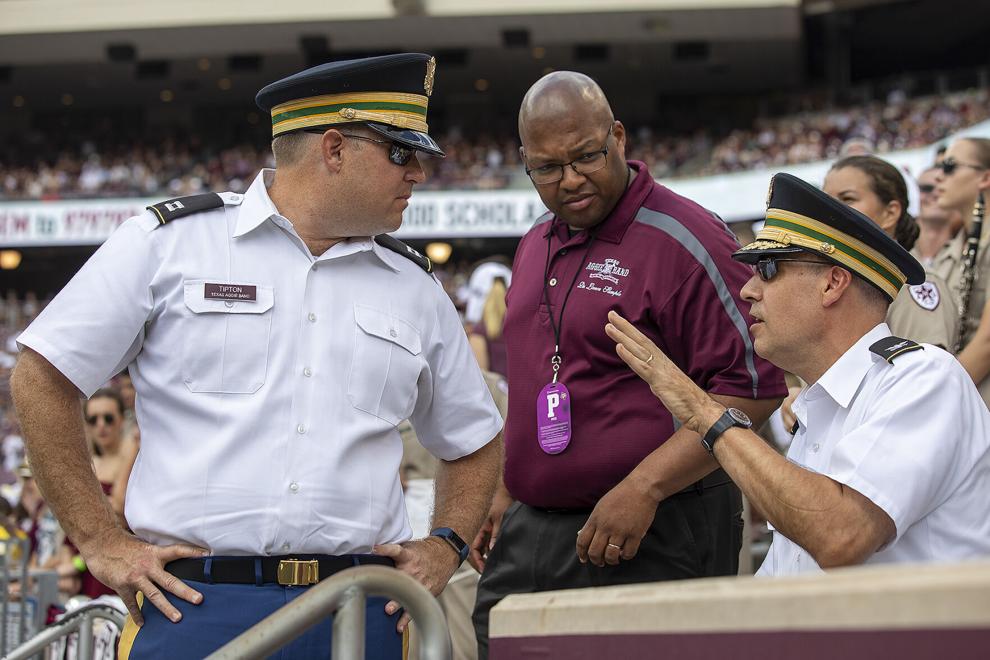 Texas A&M vs New Mexico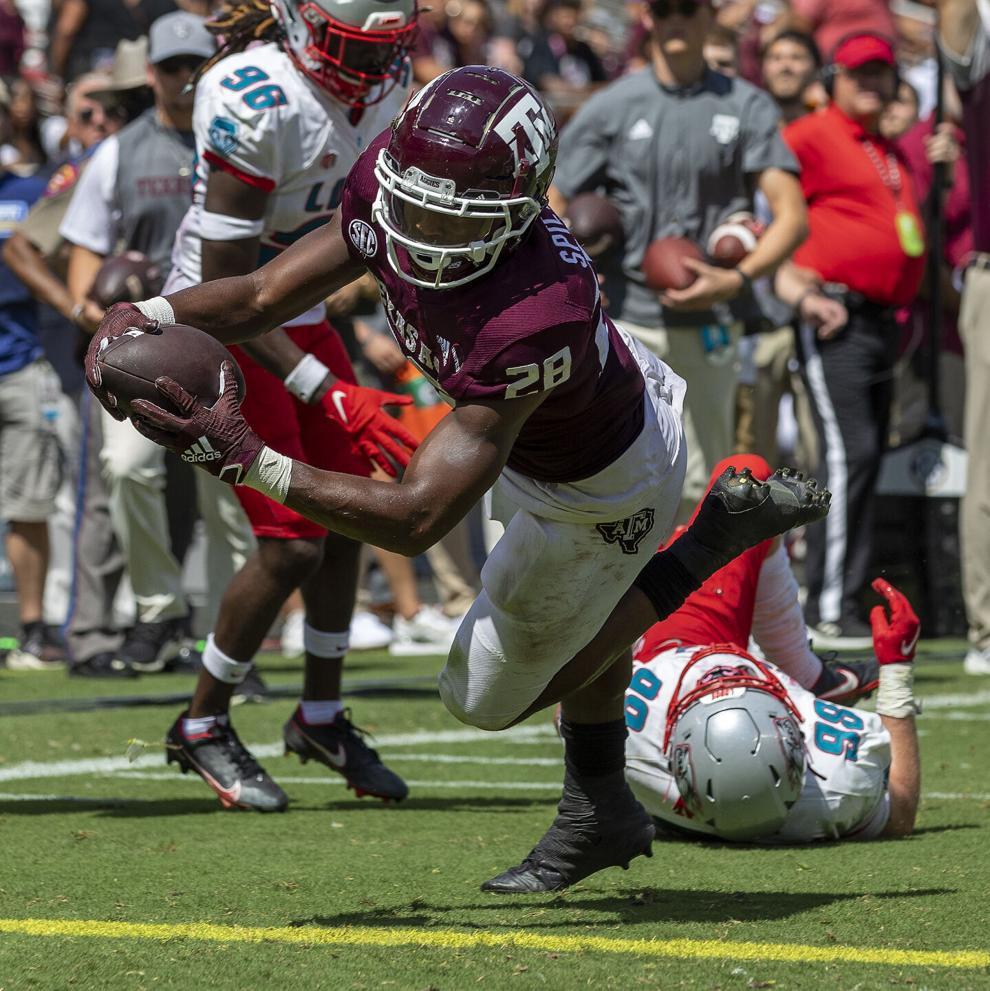 Texas A&M vs New Mexico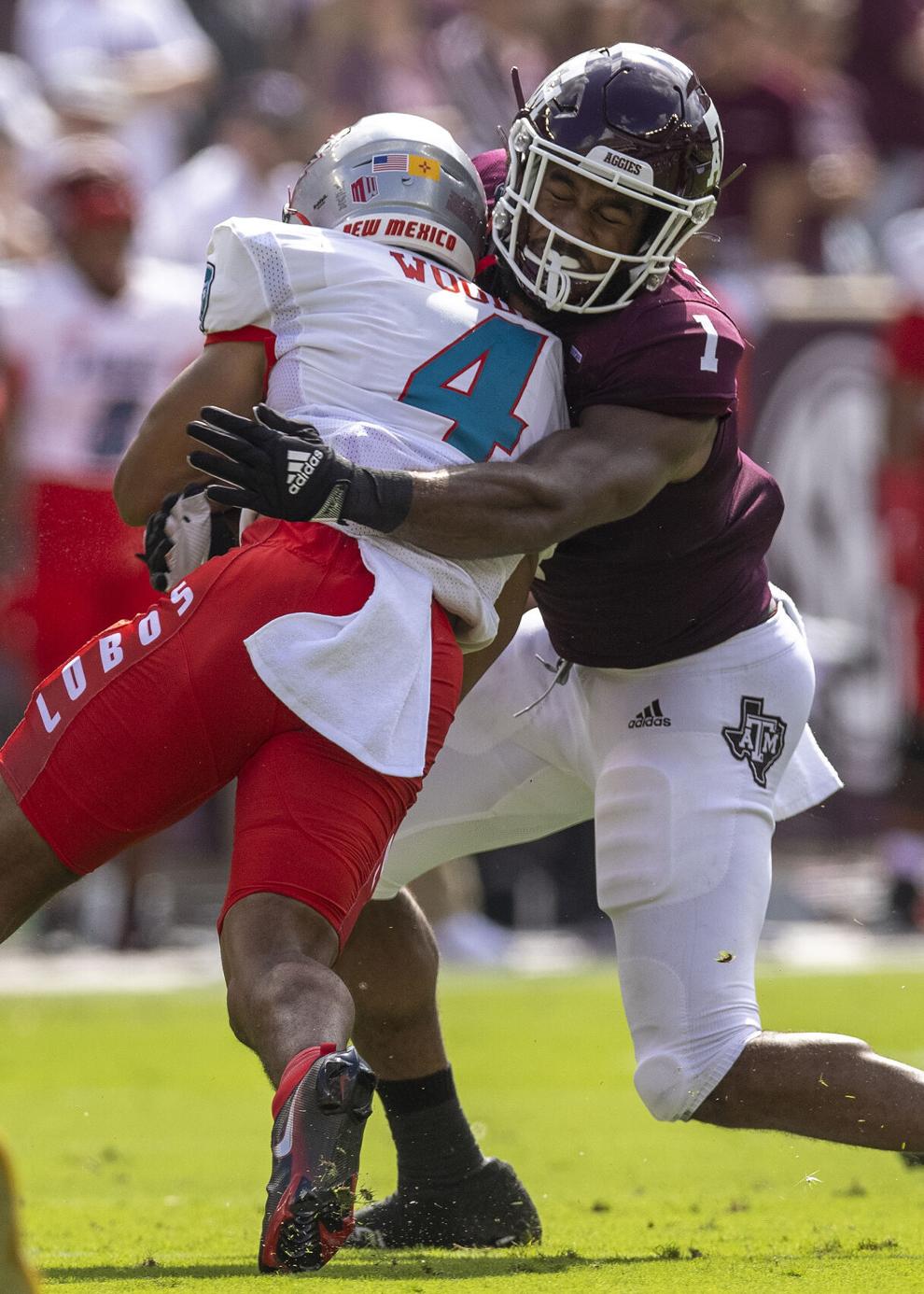 Texas A&M vs New Mexico
Texas A&M vs New Mexico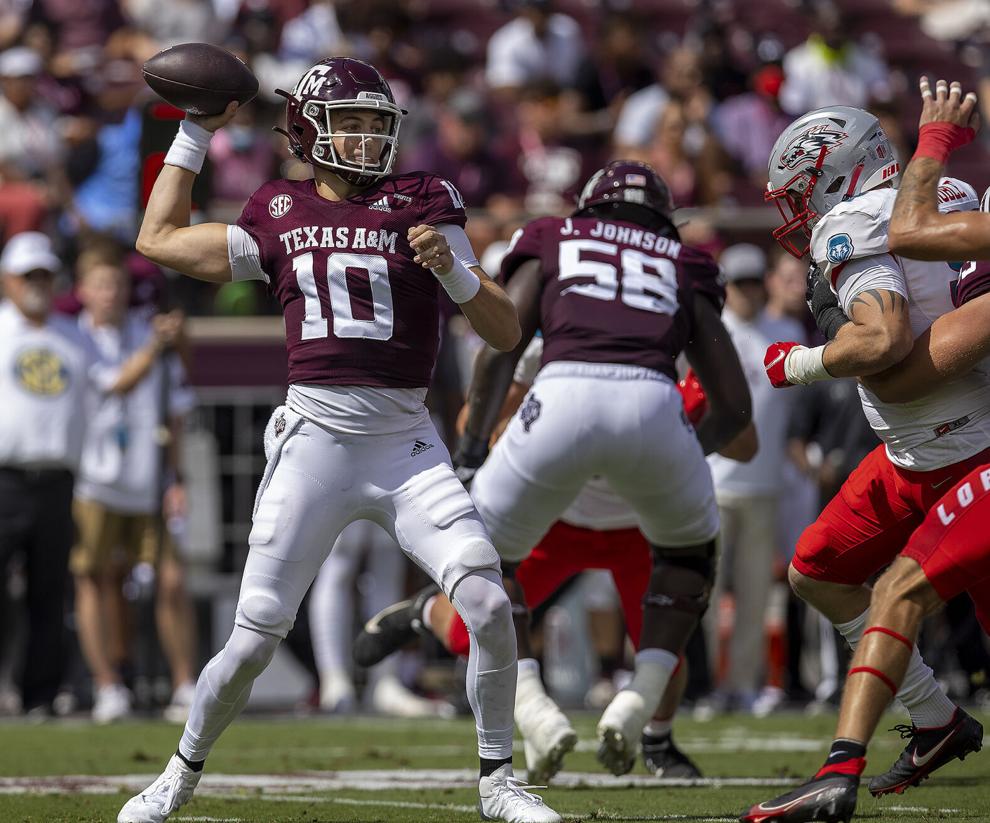 Texas A&M vs New Mexico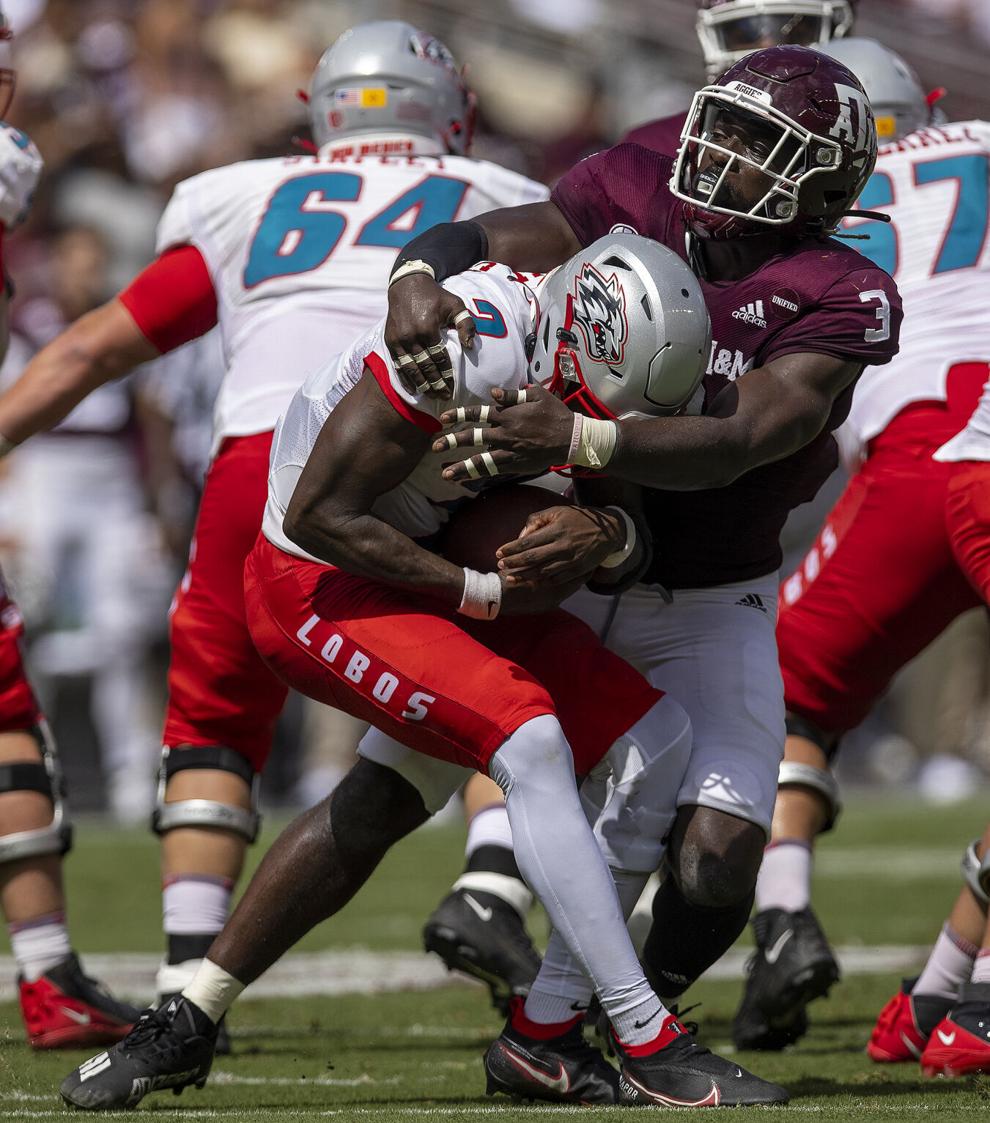 Texas A&M vs New Mexico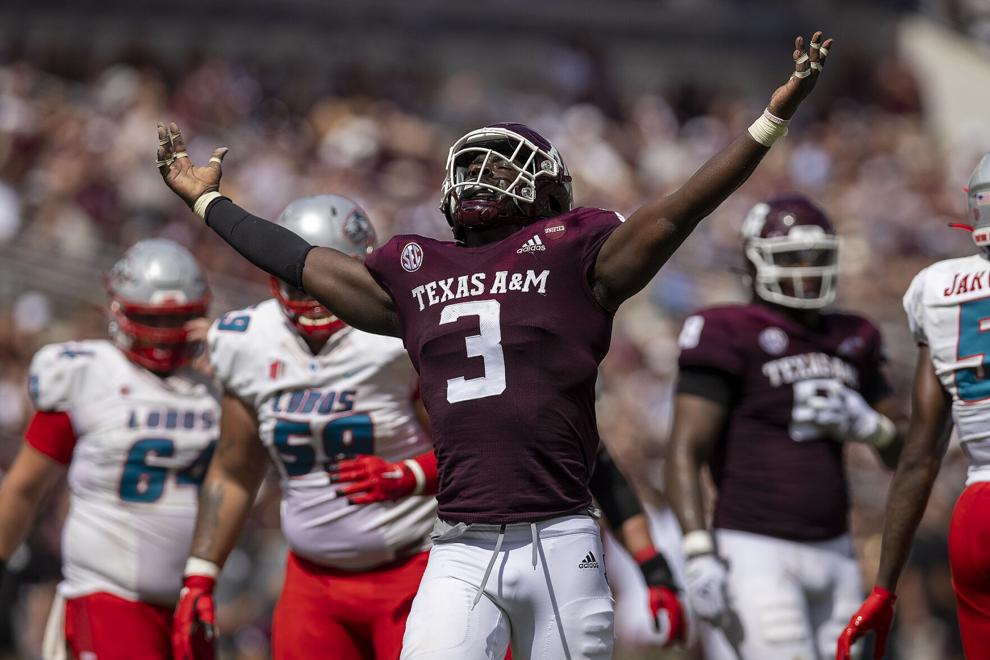 Texas A&M vs New Mexico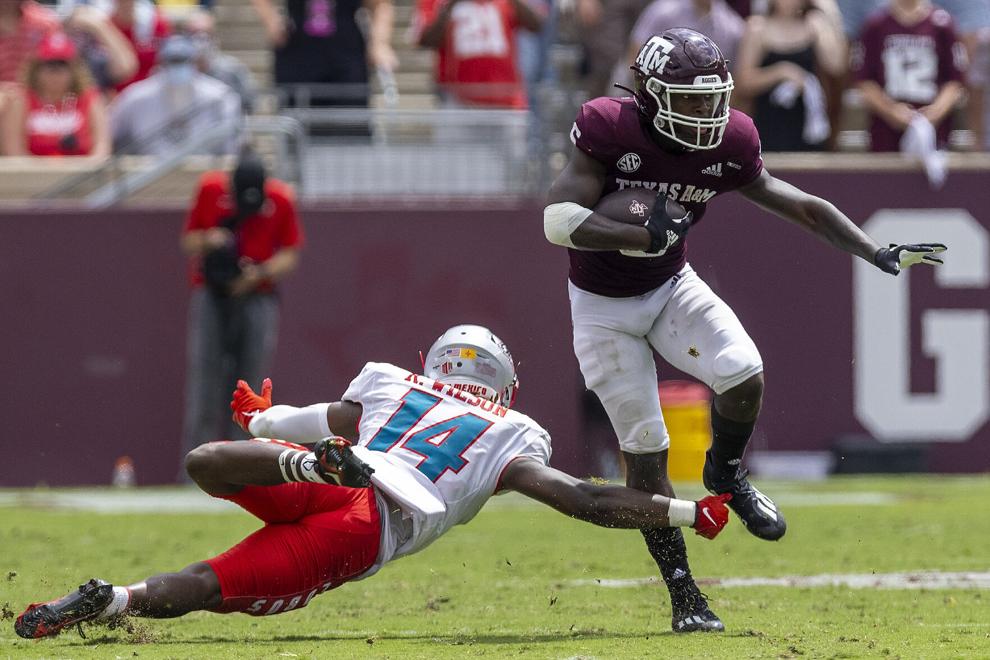 Texas A&M vs New Mexico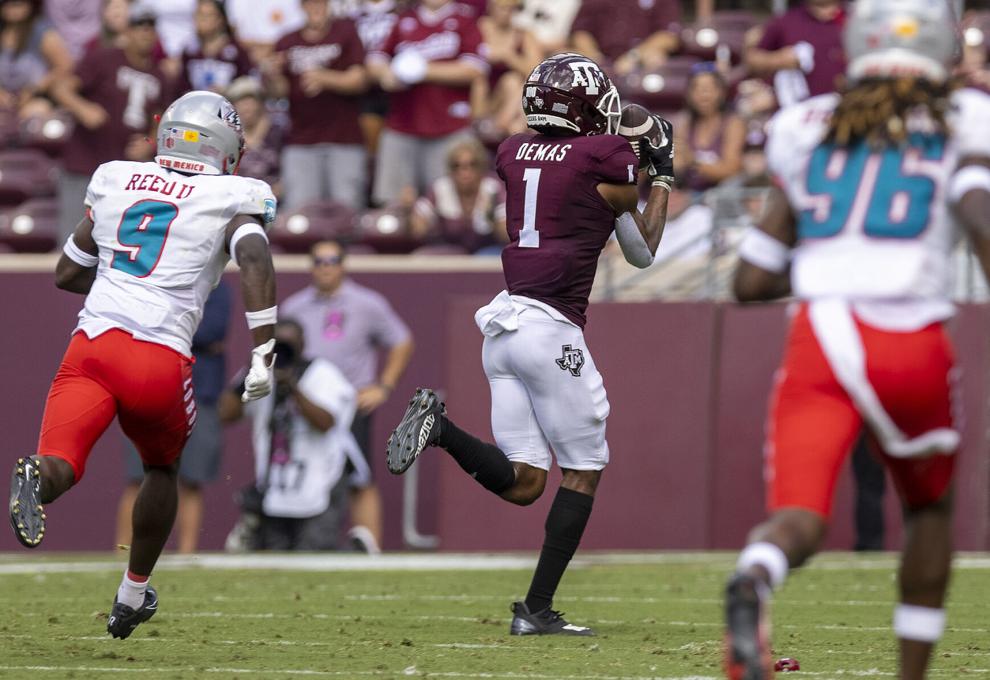 Texas A&M vs New Mexico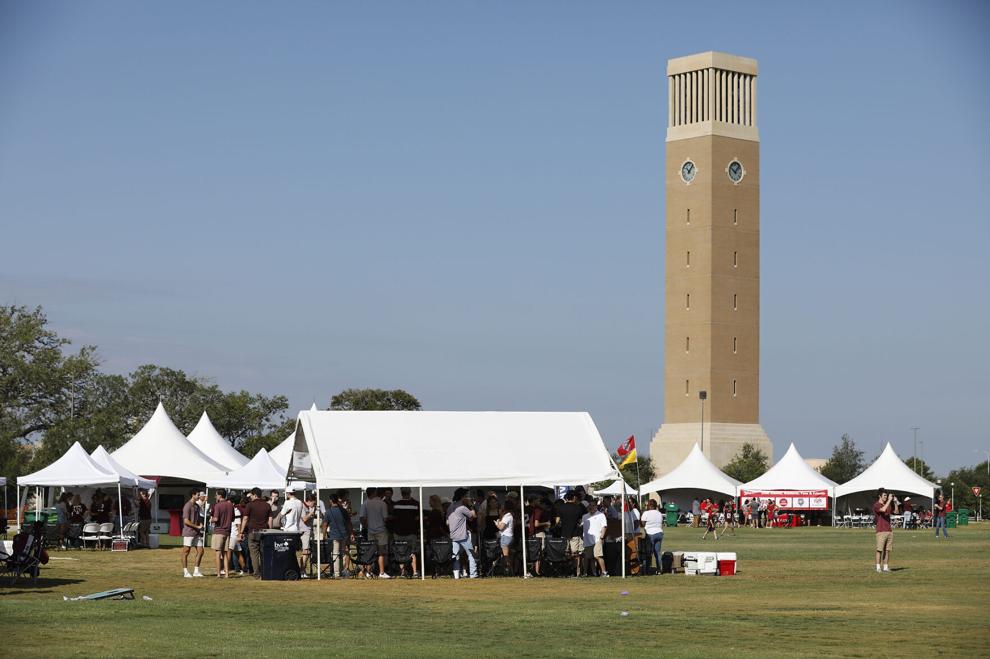 Texas A&M vs New Mexico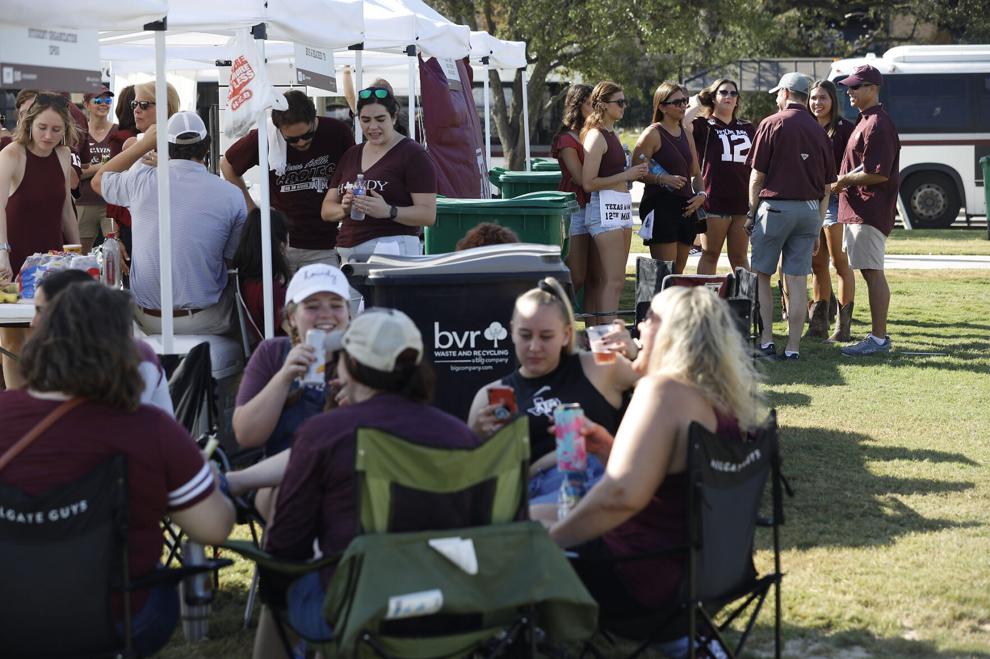 Texas A&M vs New Mexico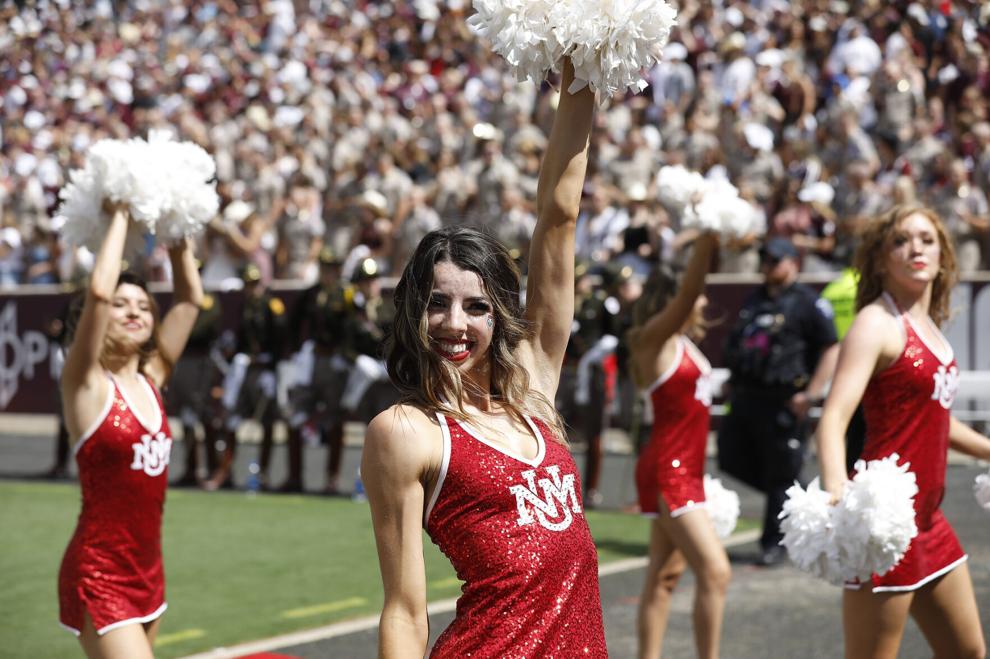 Texas A&M vs New Mexico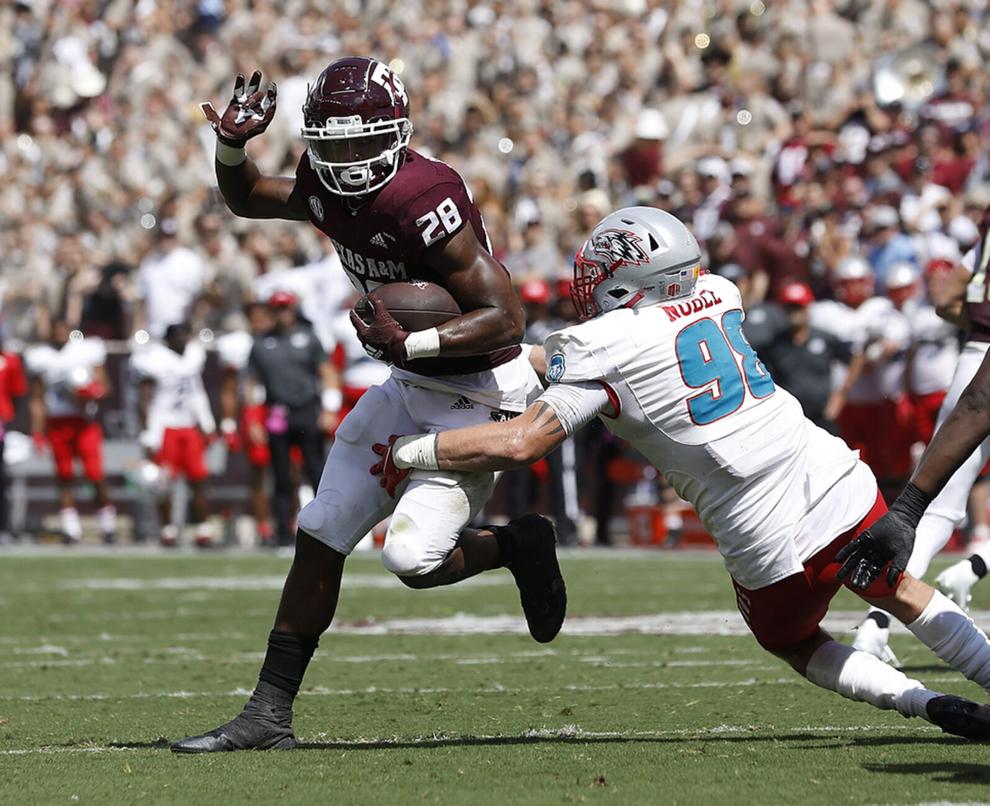 Texas A&M vs New Mexico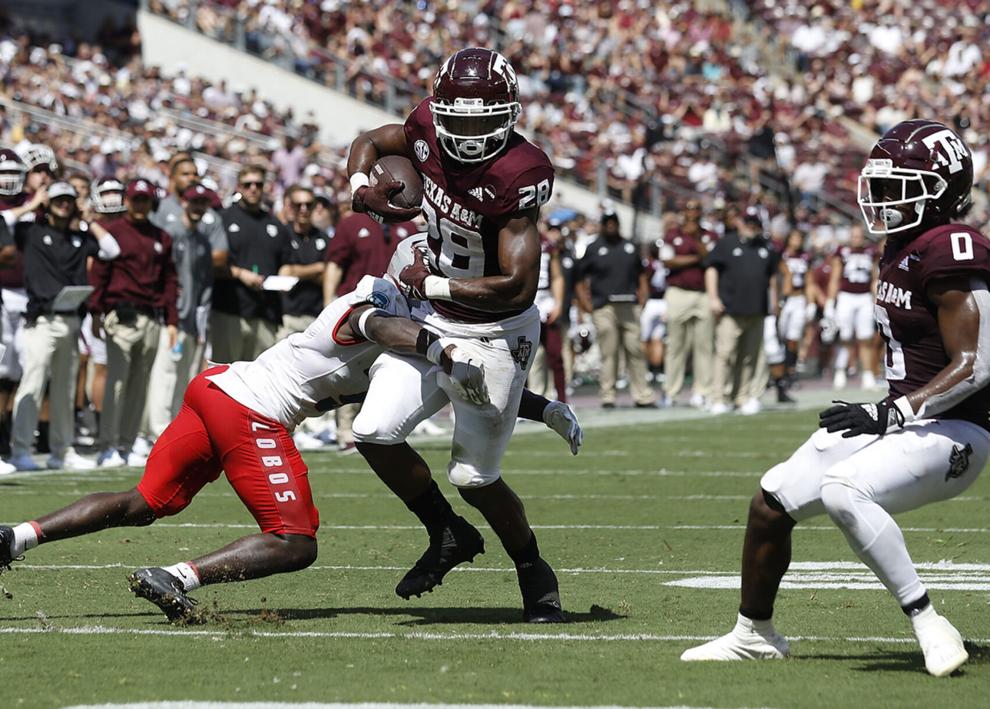 Texas A&M vs New Mexico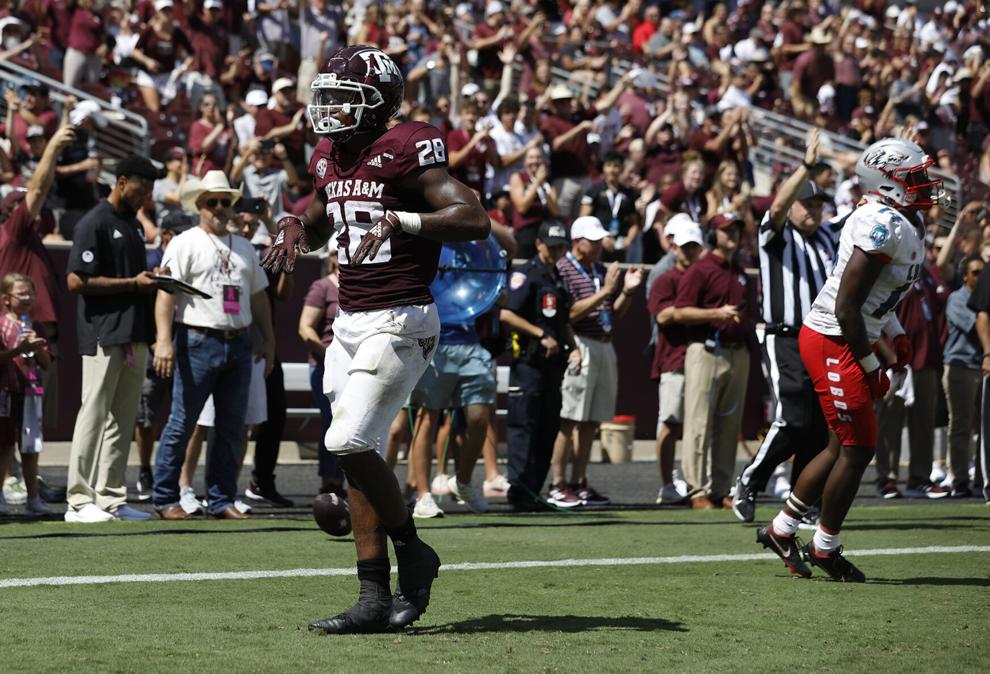 Texas A&M vs New Mexico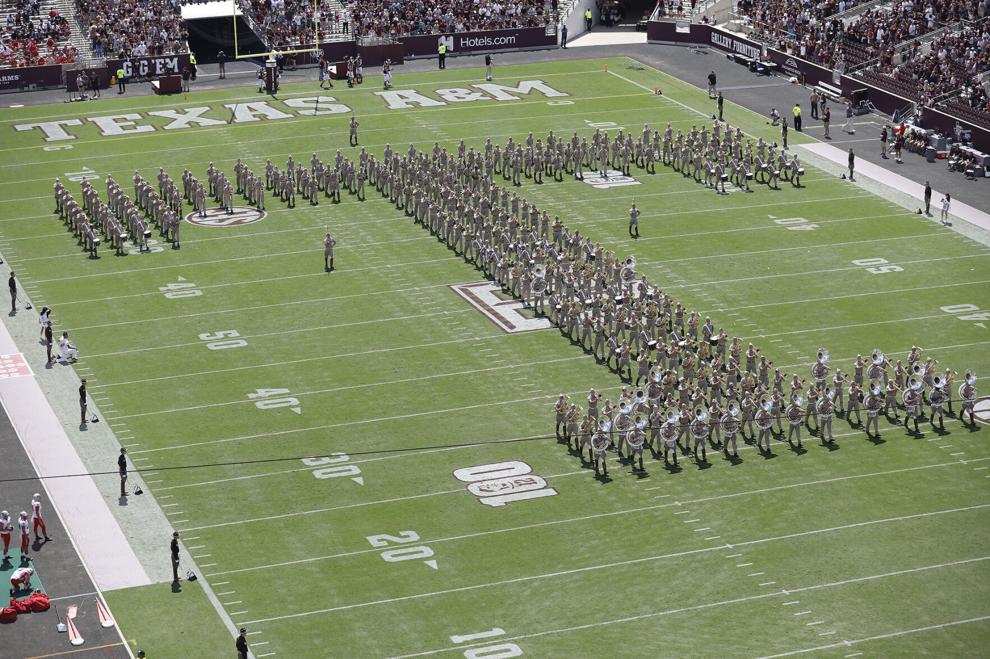 Texas A&M vs New Mexico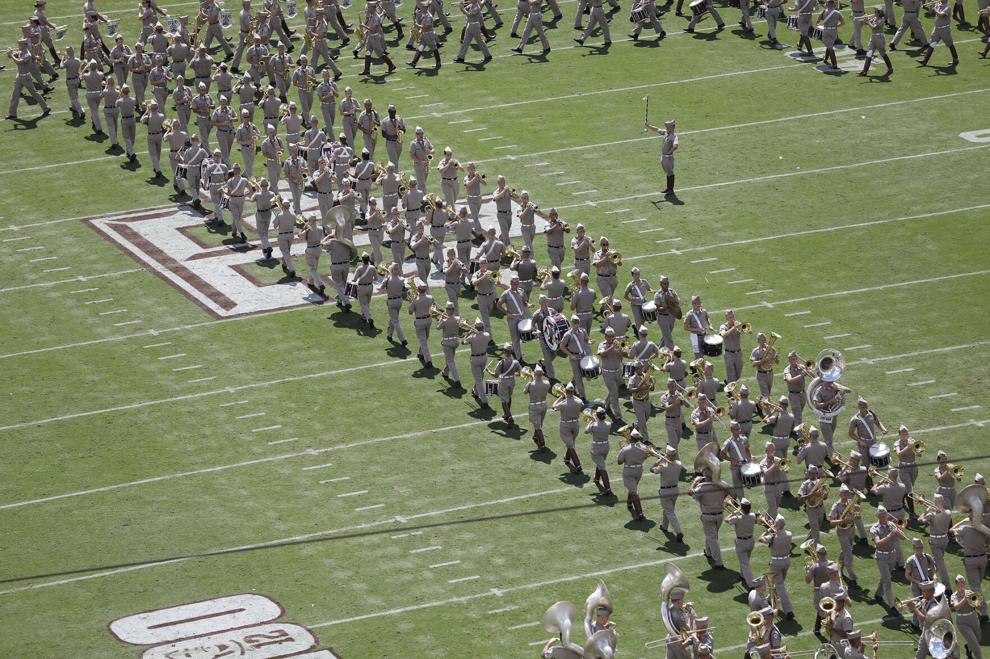 Texas A&M vs New Mexico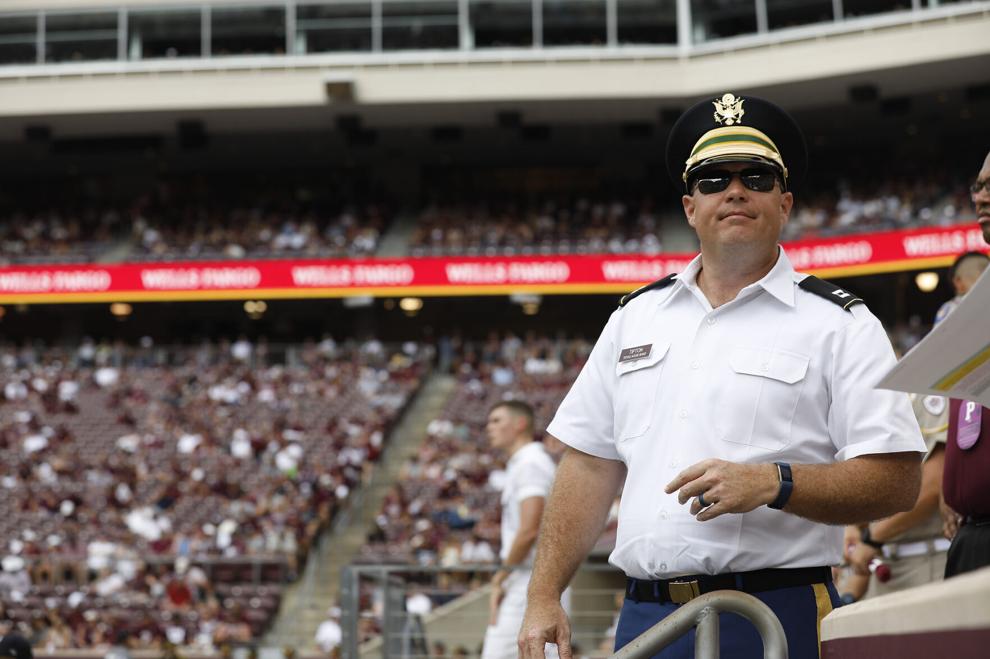 Texas A&M vs New Mexico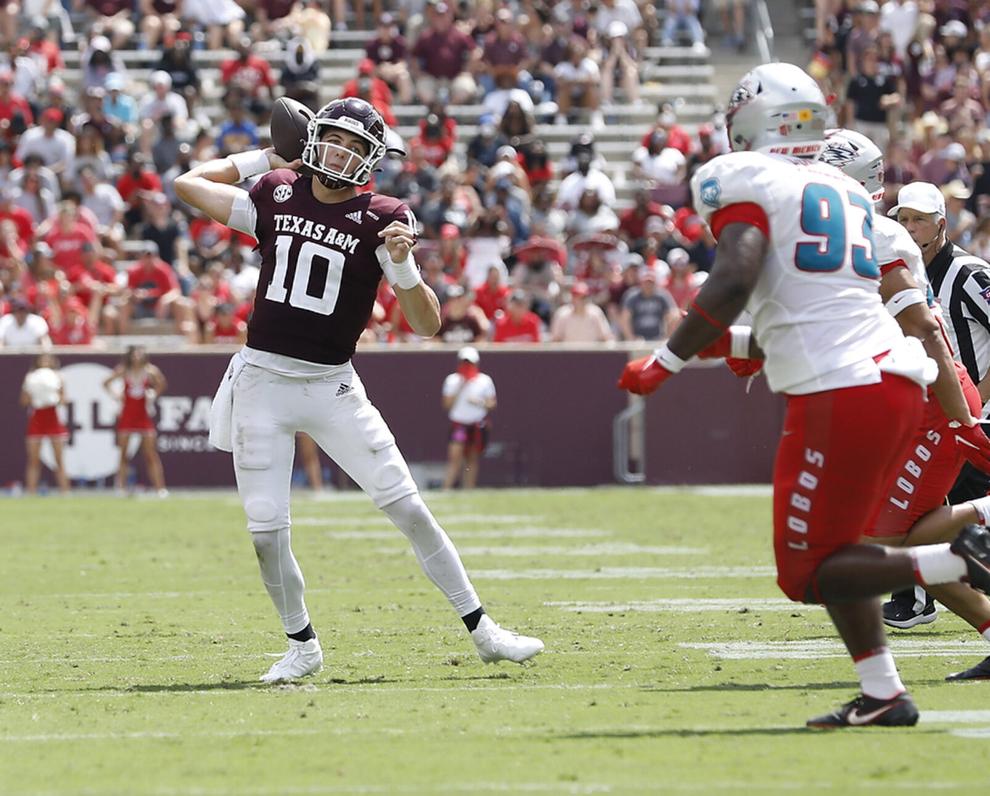 Texas A&M vs New Mexico
Texas A&M vs New Mexico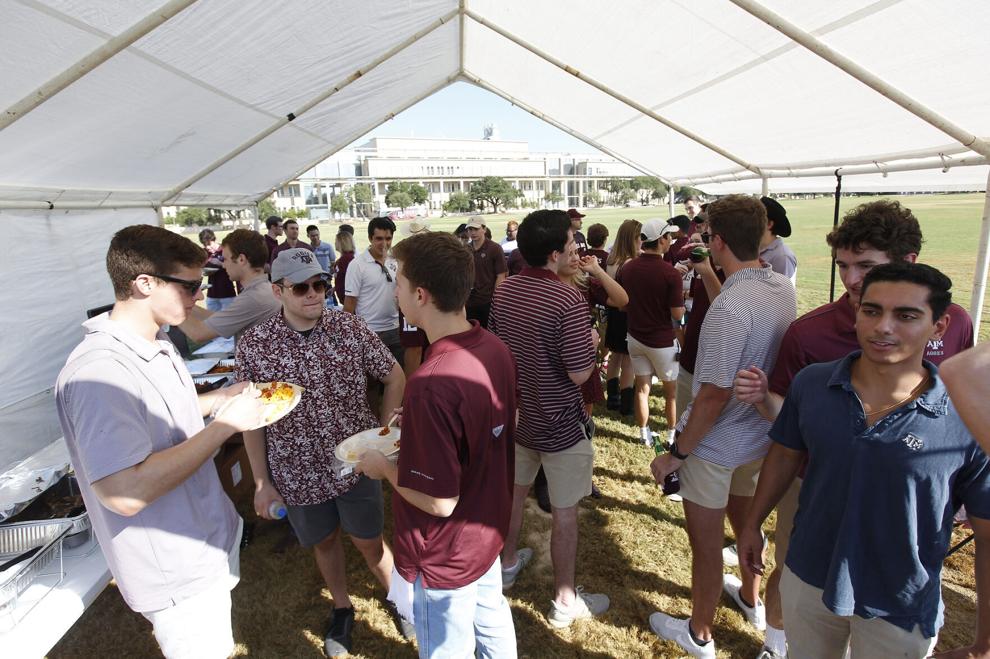 Texas A&M vs New Mexico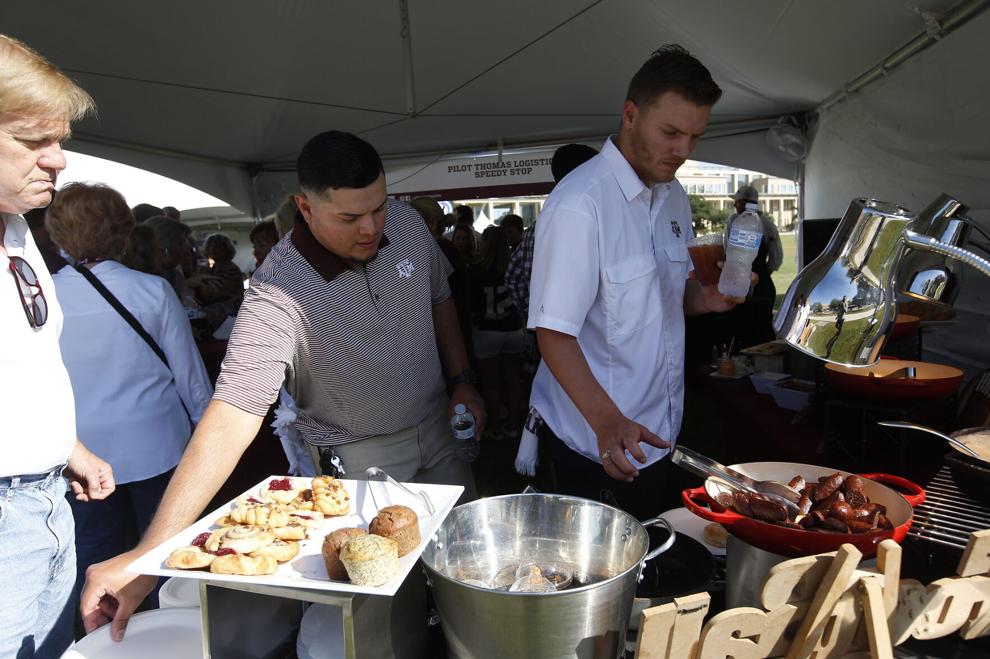 Texas A&M vs New Mexico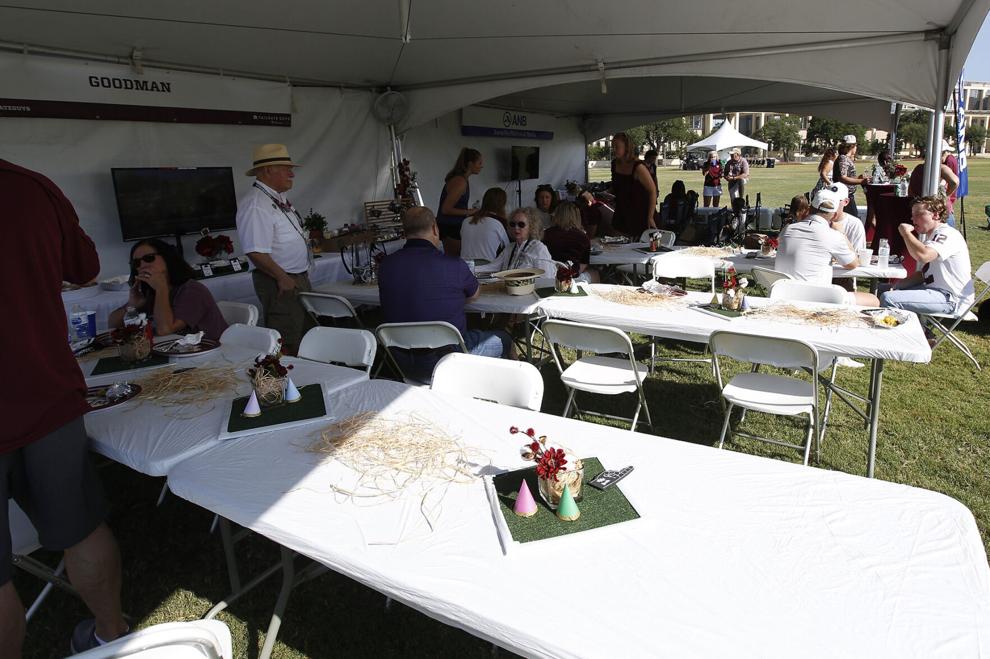 Texas A&M vs New Mexico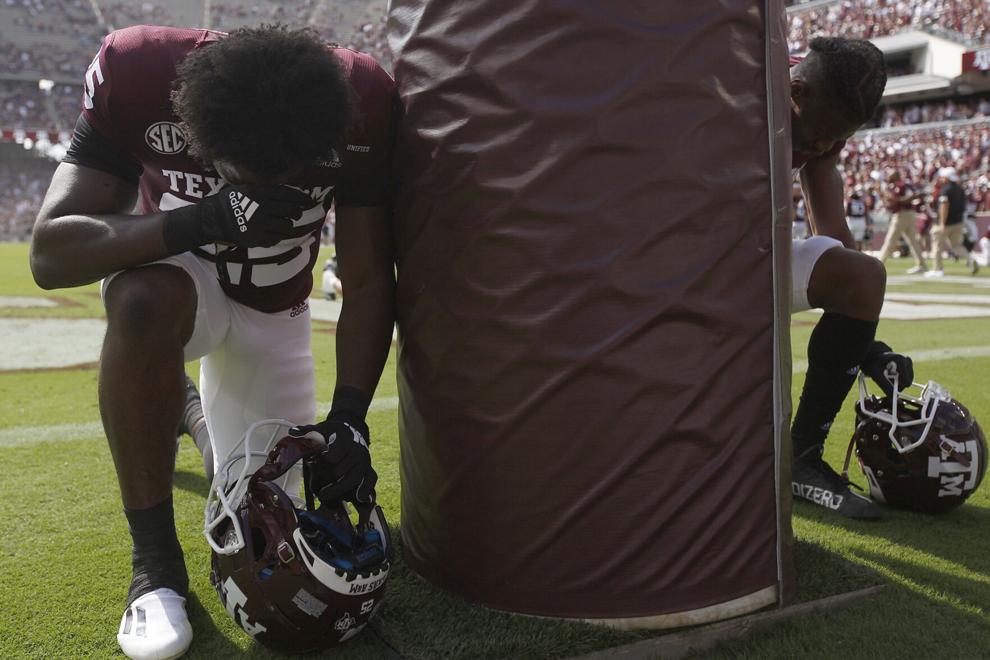 Texas A&M vs New Mexico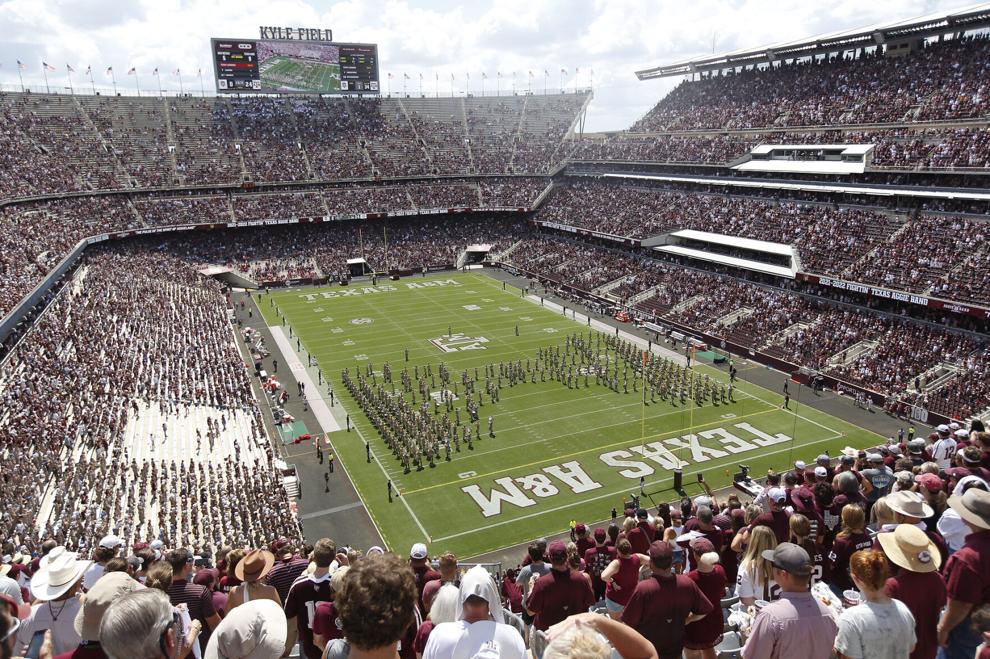 Texas A&M vs New Mexico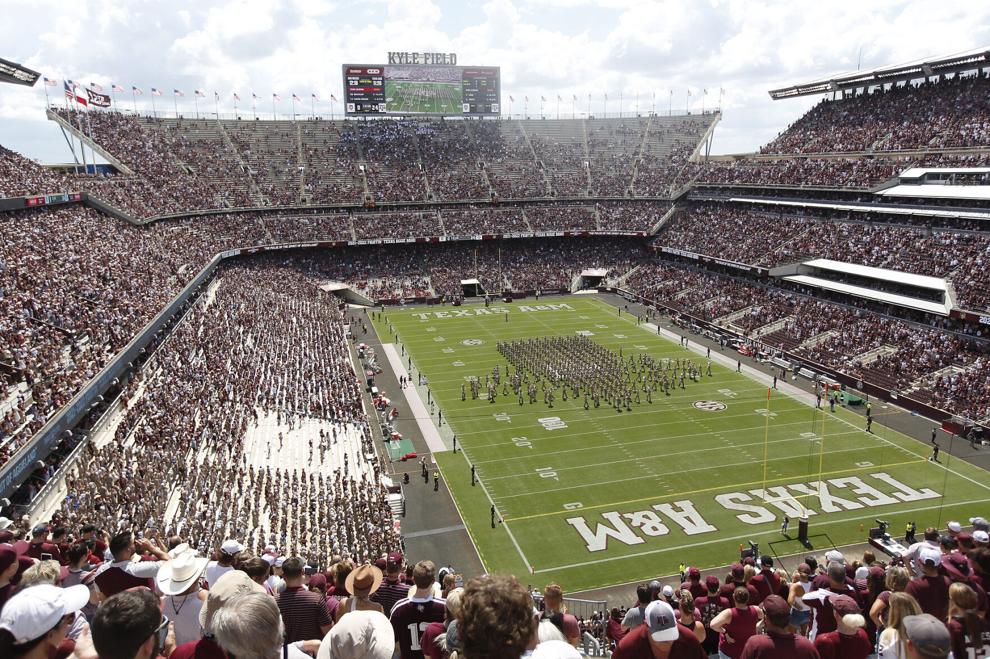 Texas A&M vs New Mexico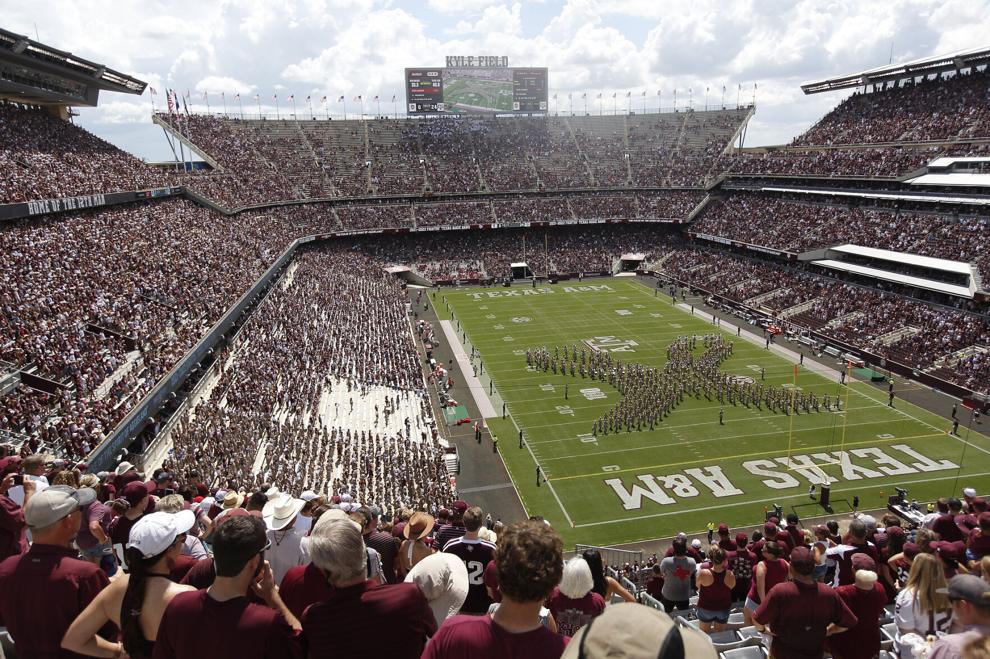 Texas A&M vs New Mexico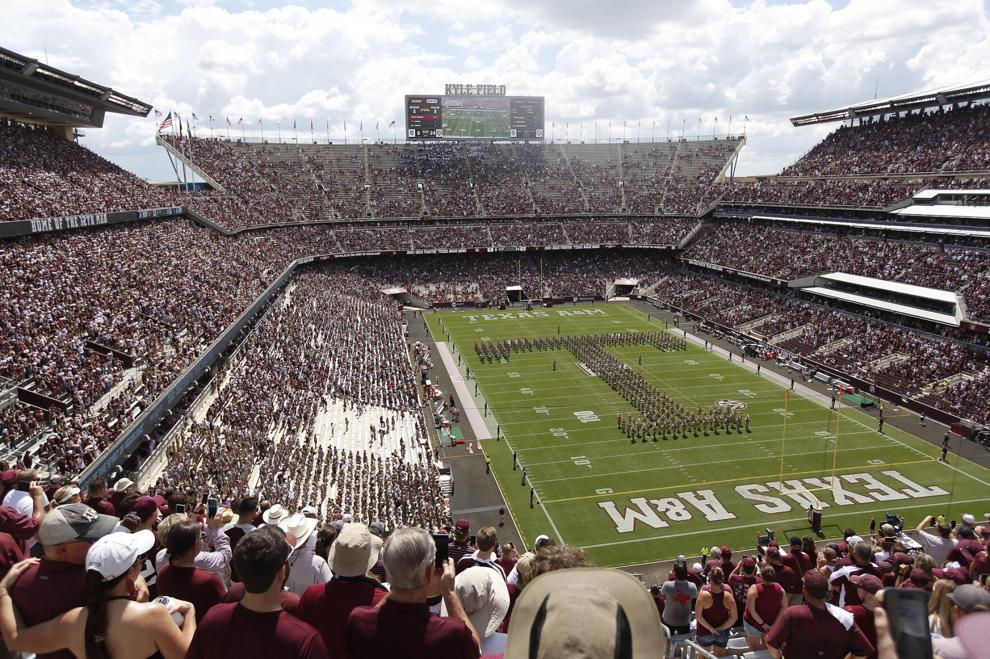 Texas A&M vs New Mexico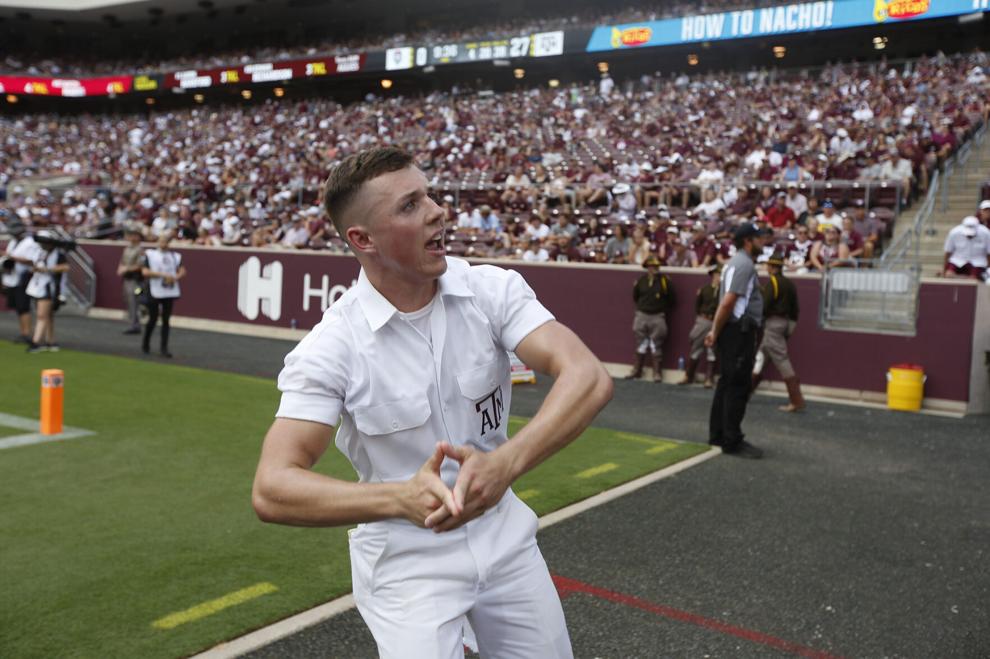 Texas A&M vs New Mexico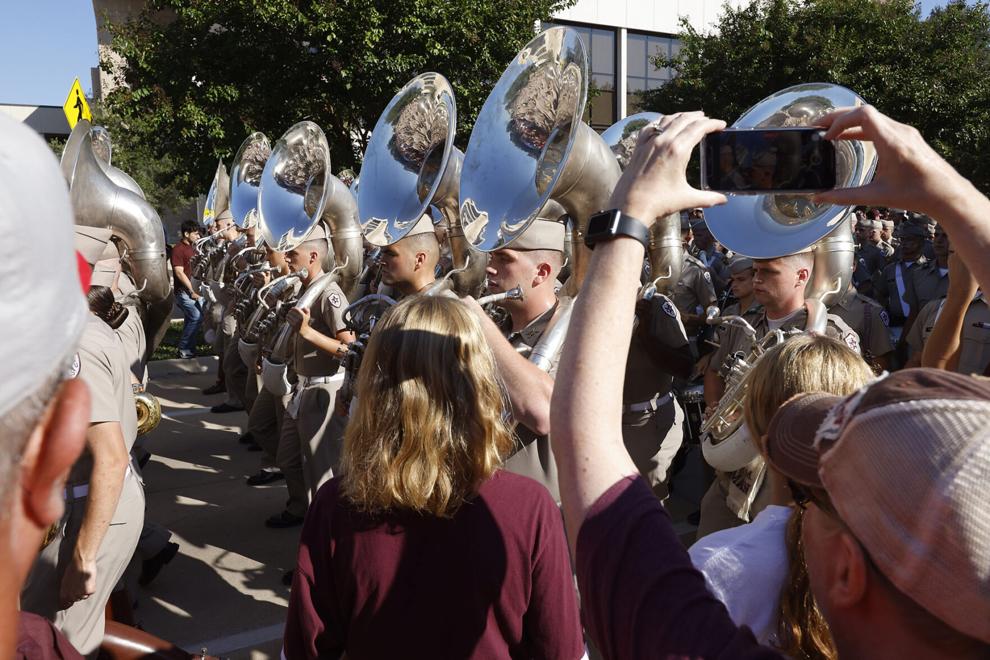 Texas A&M vs New Mexico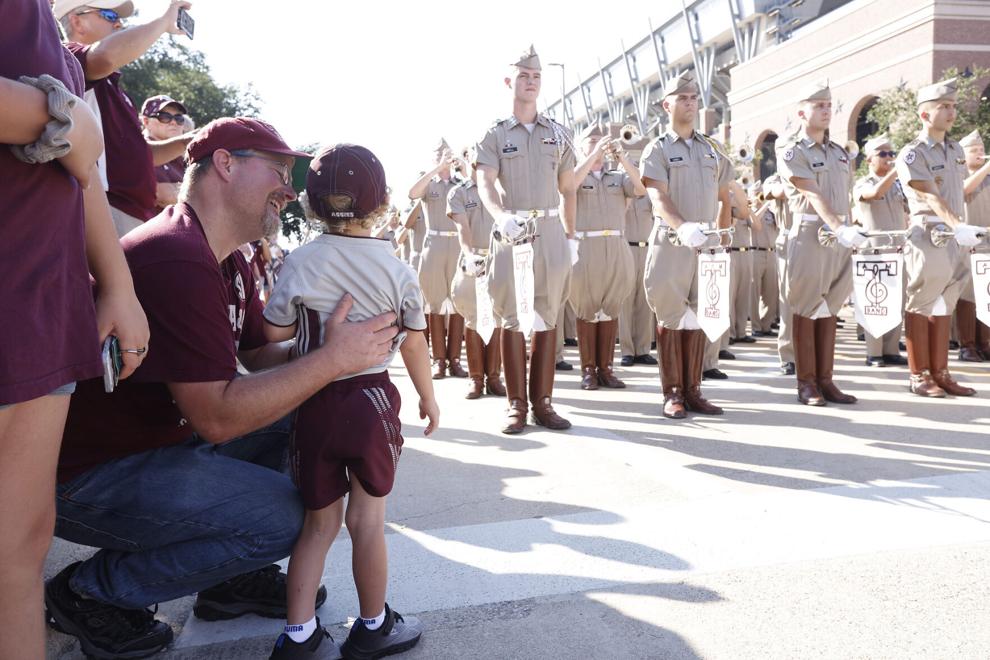 Texas A&M vs New Mexico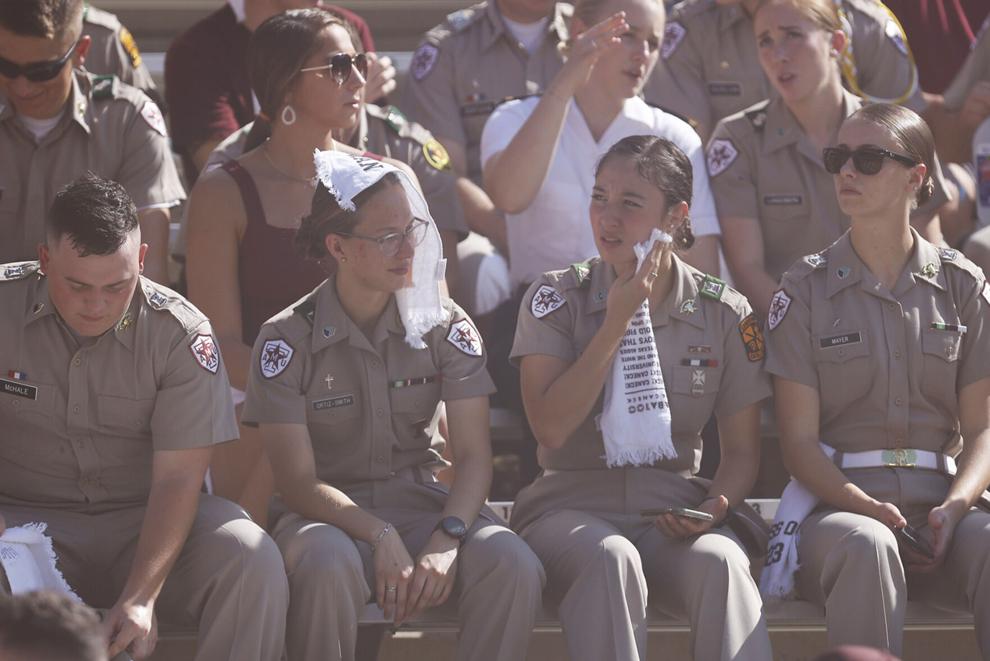 Texas A&M vs New Mexico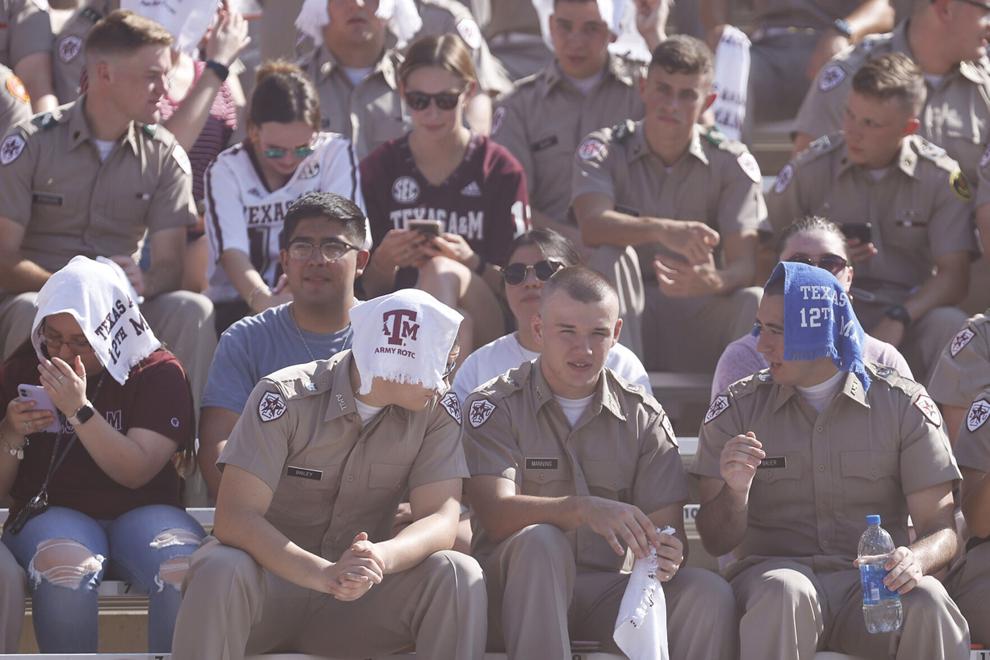 Texas A&M vs New Mexico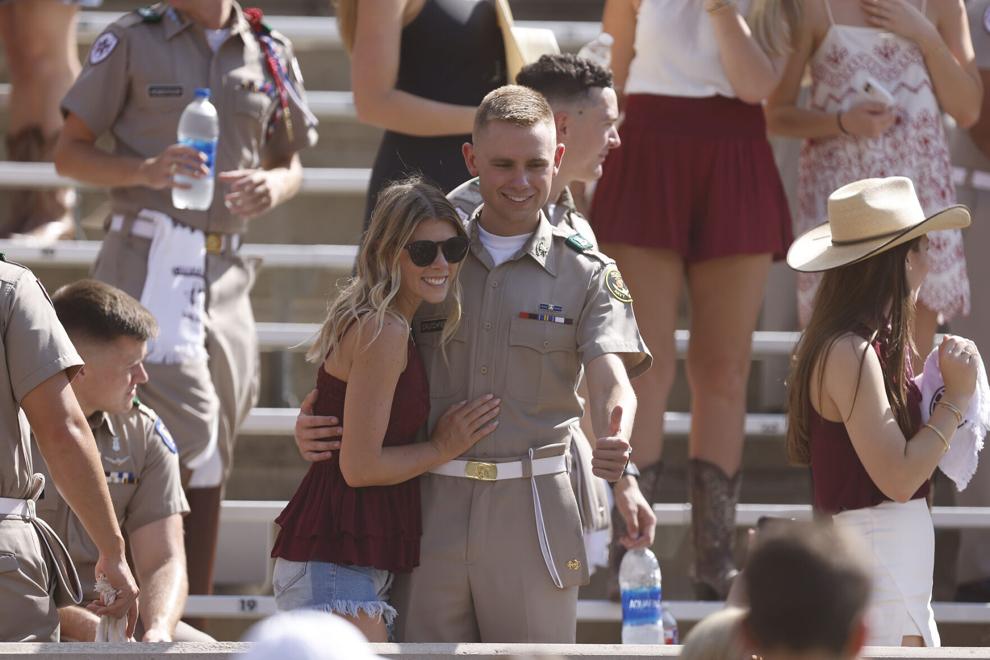 Texas A&M vs New Mexico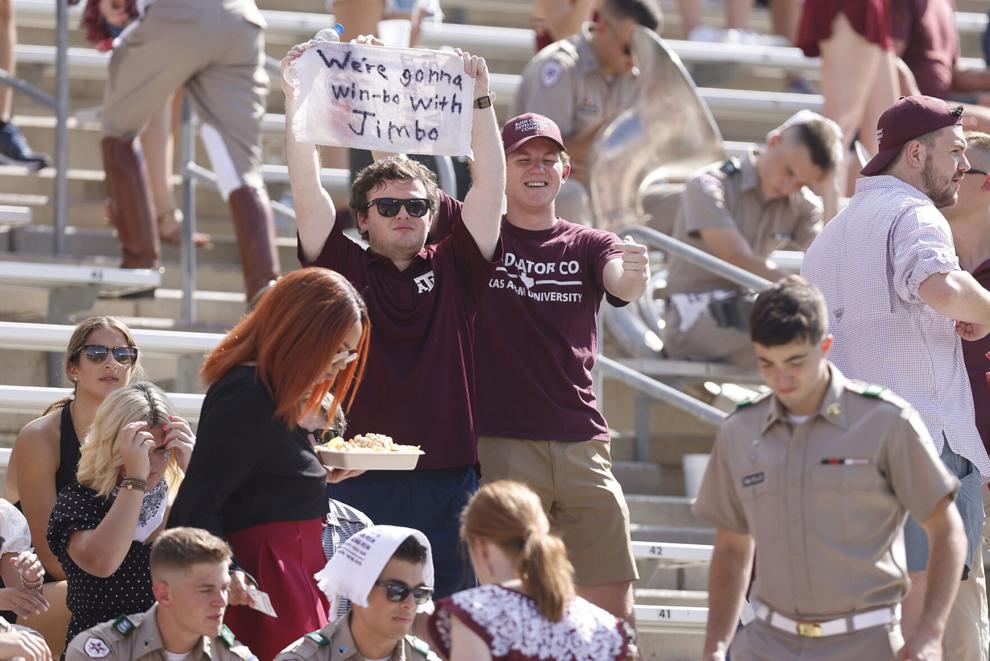 Texas A&M vs New Mexico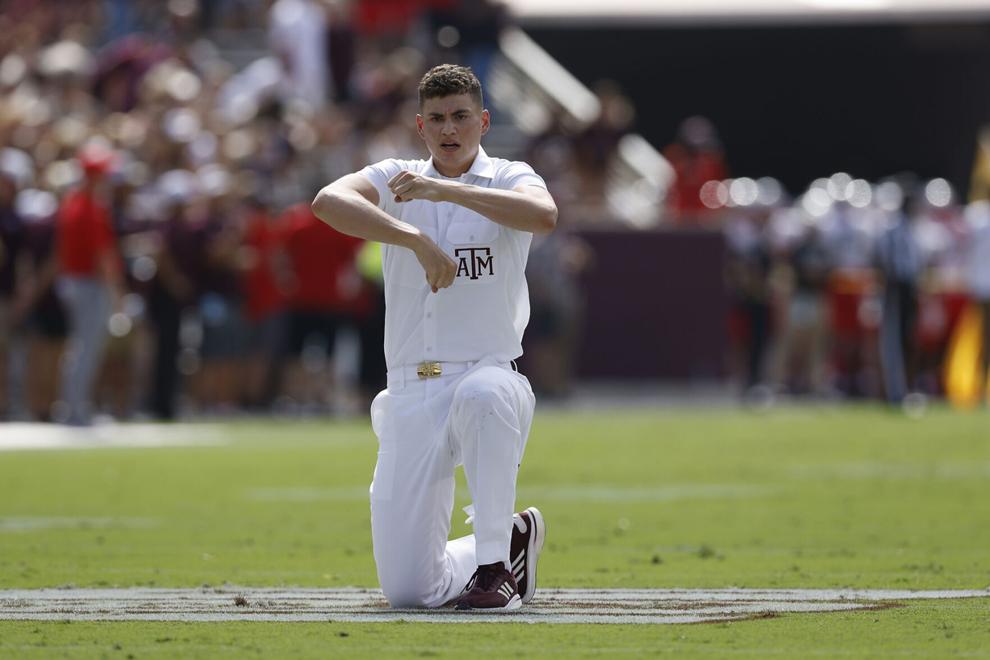 Texas A&M vs New Mexico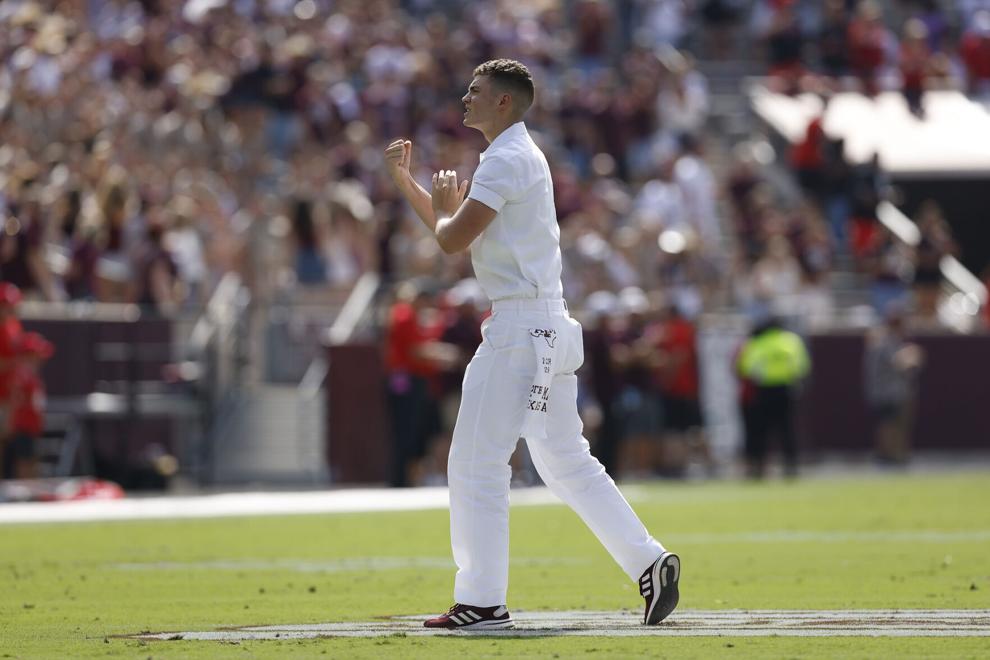 Texas A&M vs New Mexico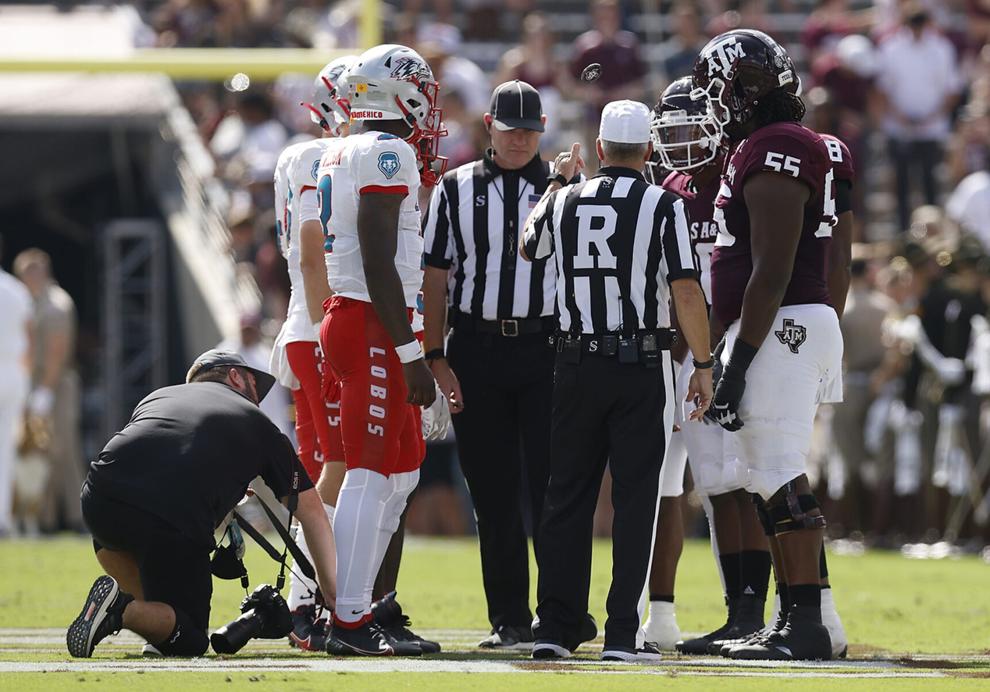 Texas A&M vs New Mexico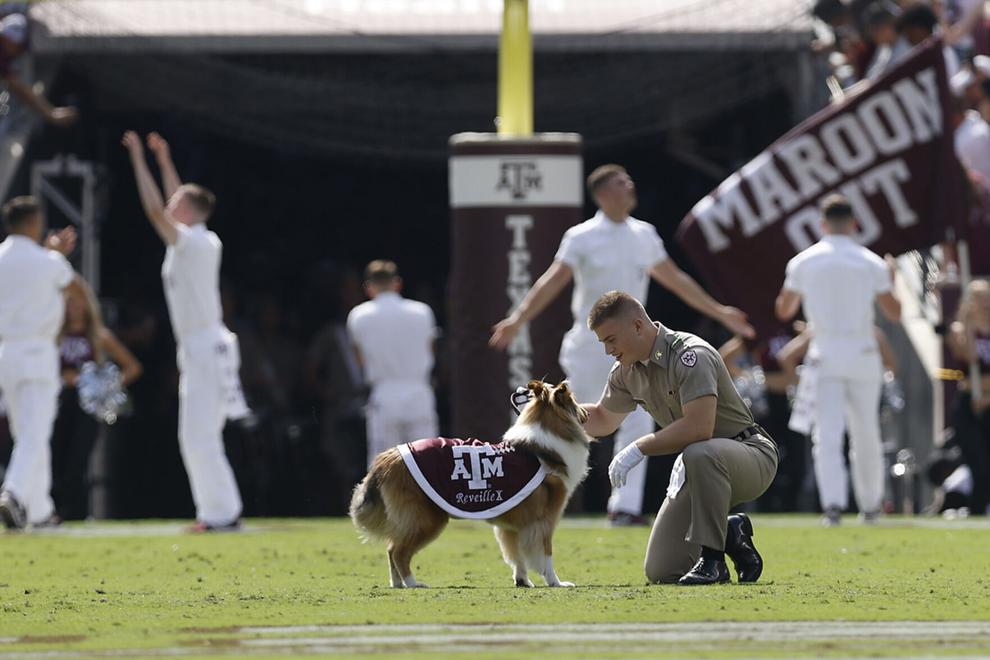 Texas A&M vs New Mexico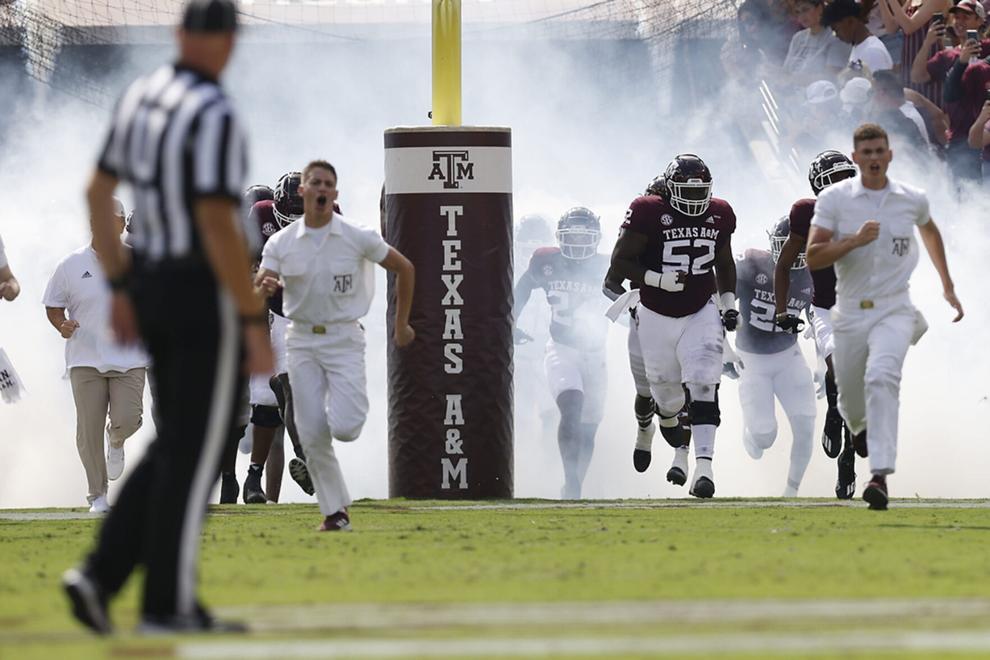 Texas A&M vs New Mexico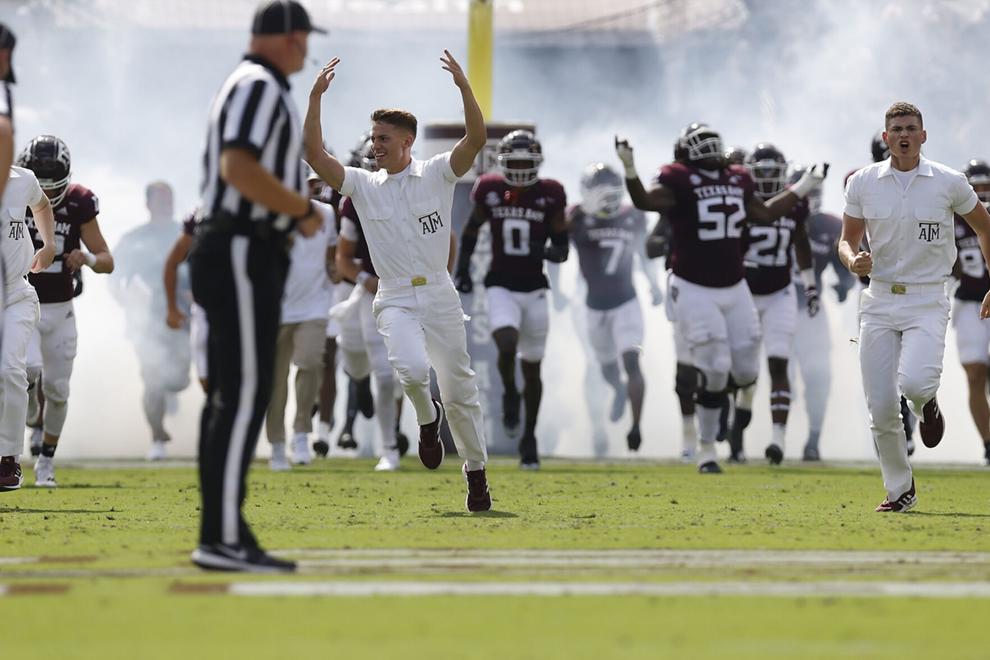 Texas A&M vs New Mexico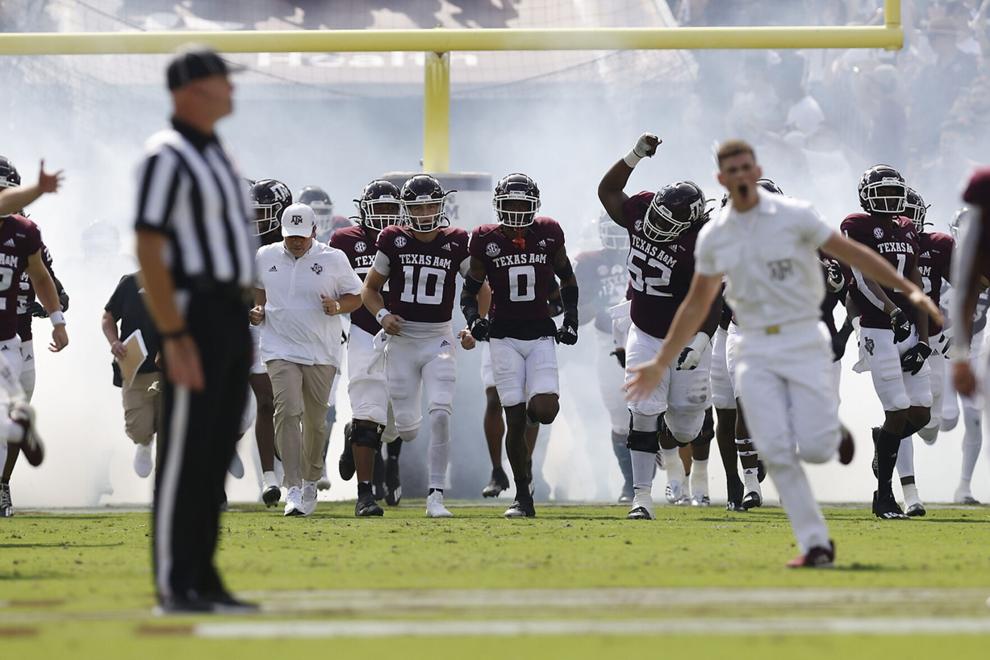 Texas A&M vs New Mexico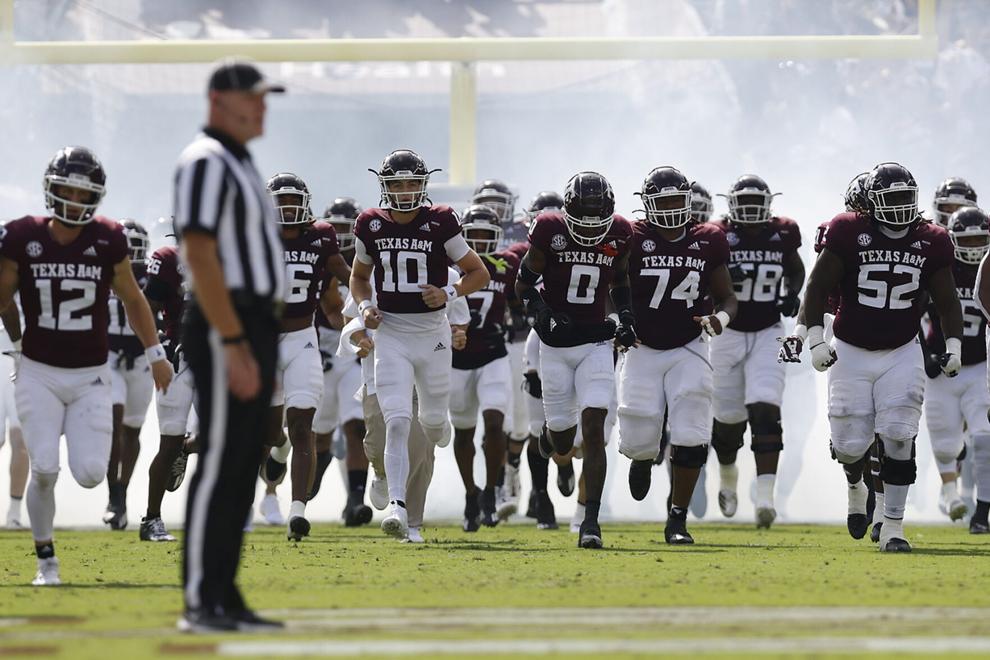 Texas A&M vs New Mexico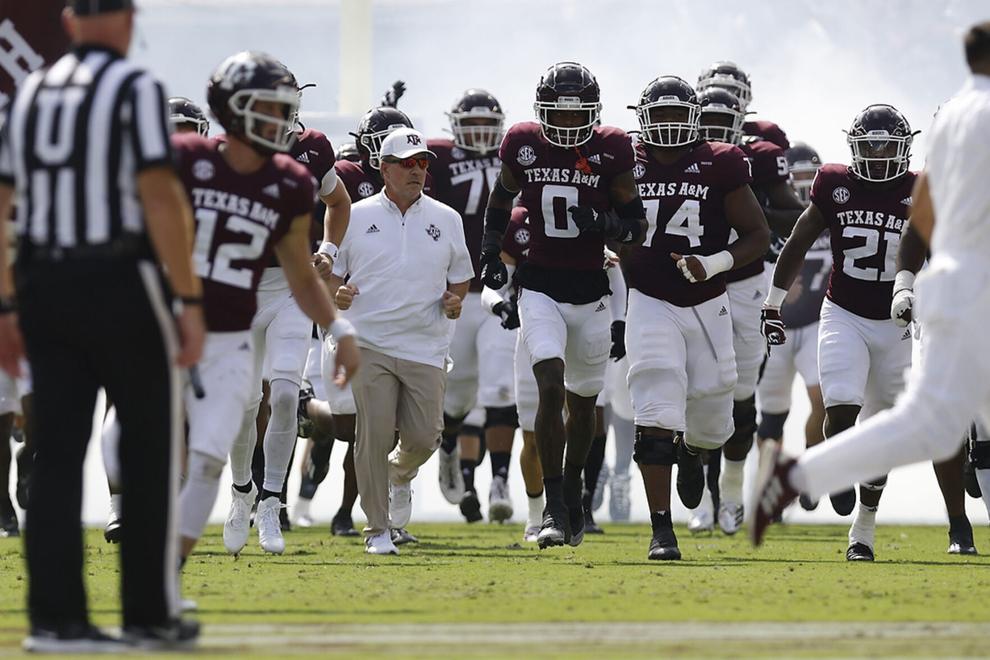 Texas A&M vs New Mexico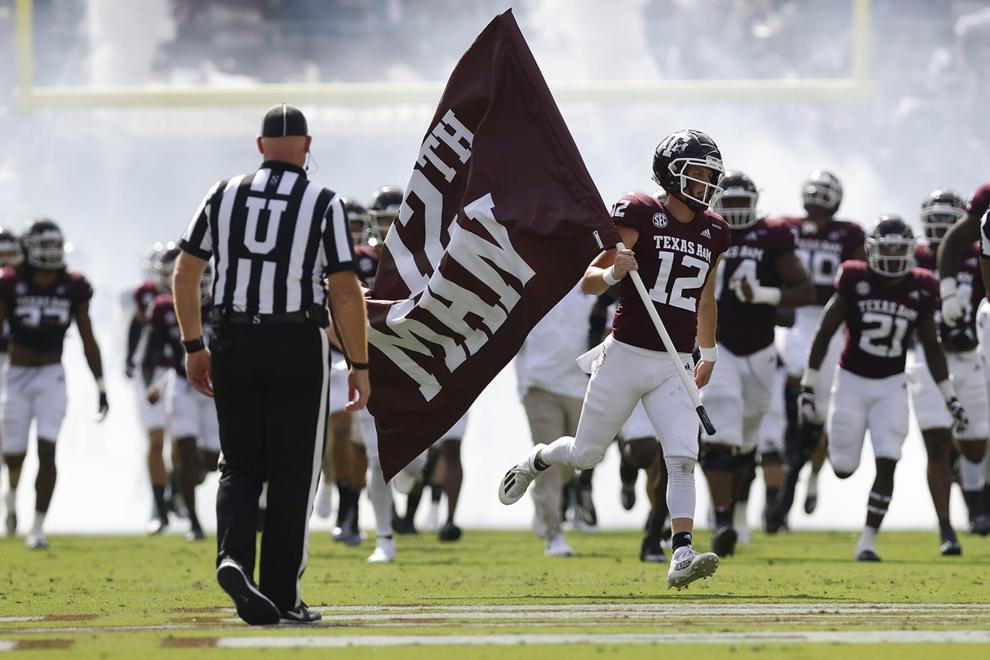 Texas A&M vs New Mexico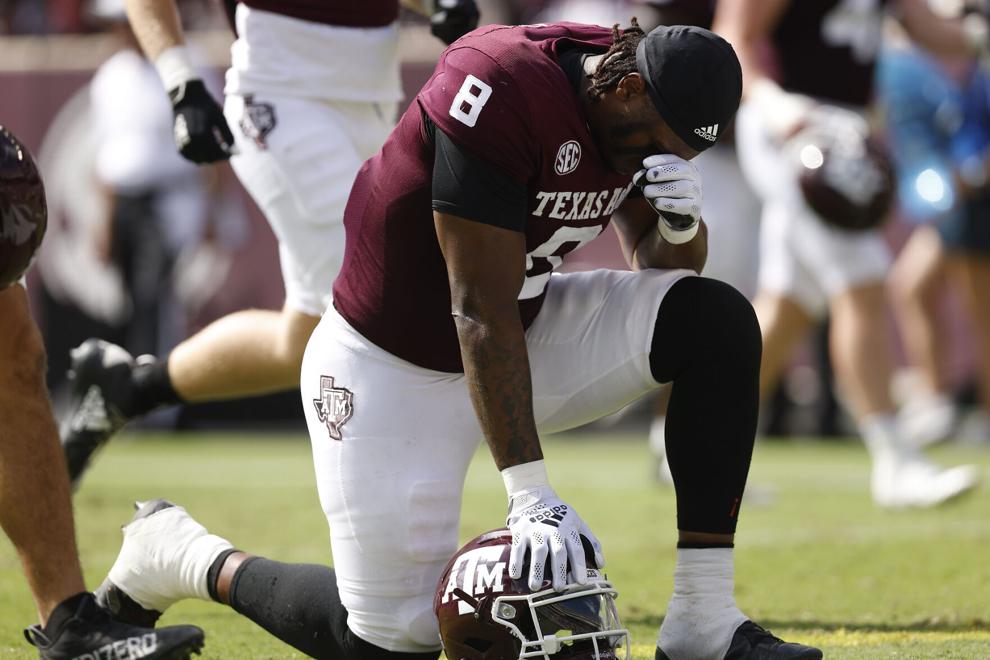 Texas A&M vs New Mexico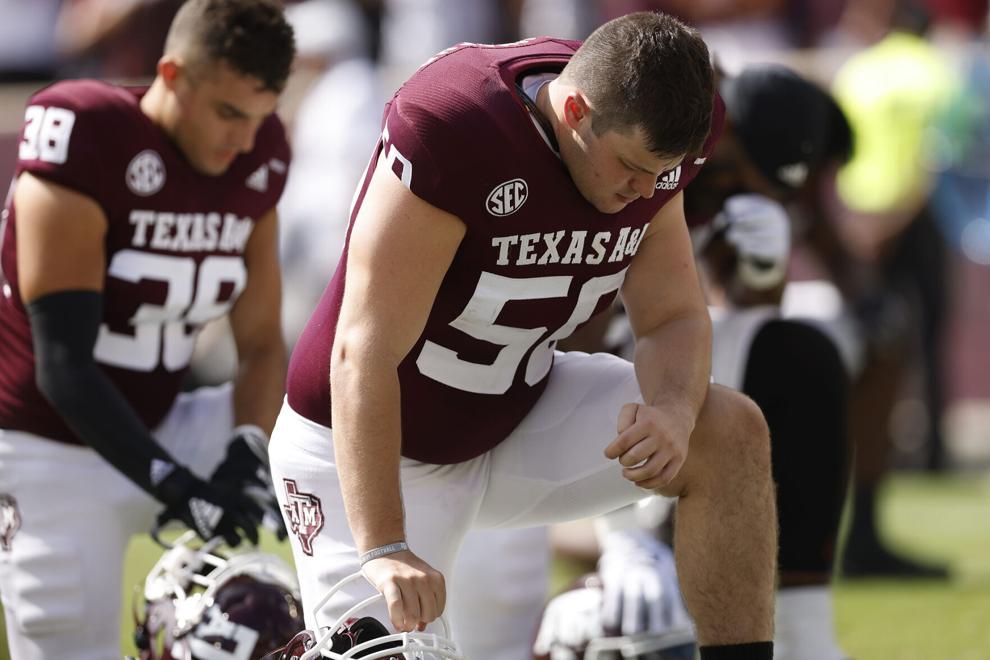 Texas A&M vs New Mexico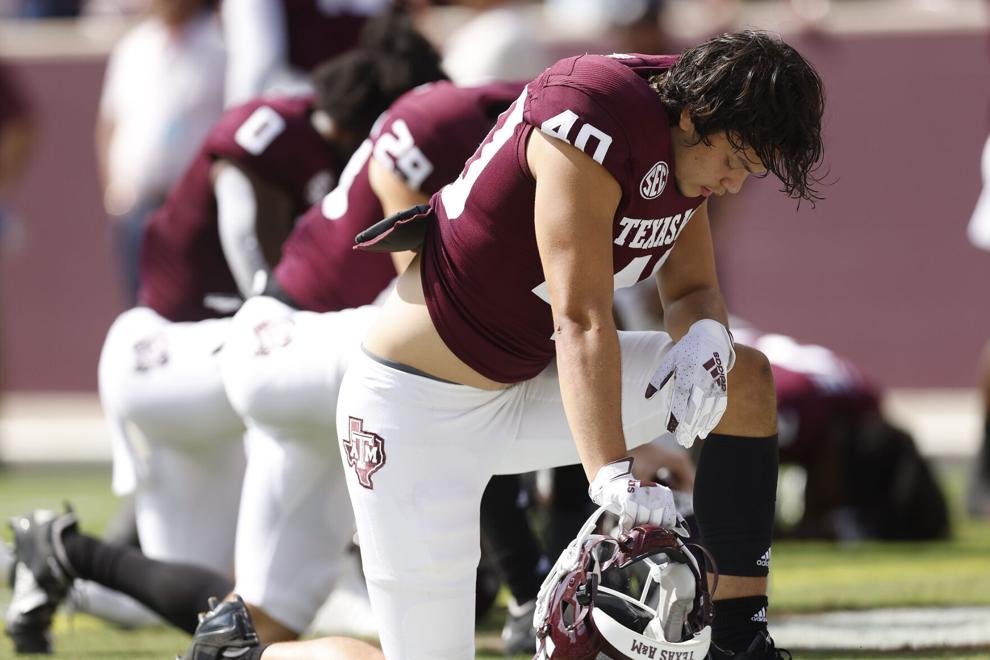 Texas A&M vs New Mexico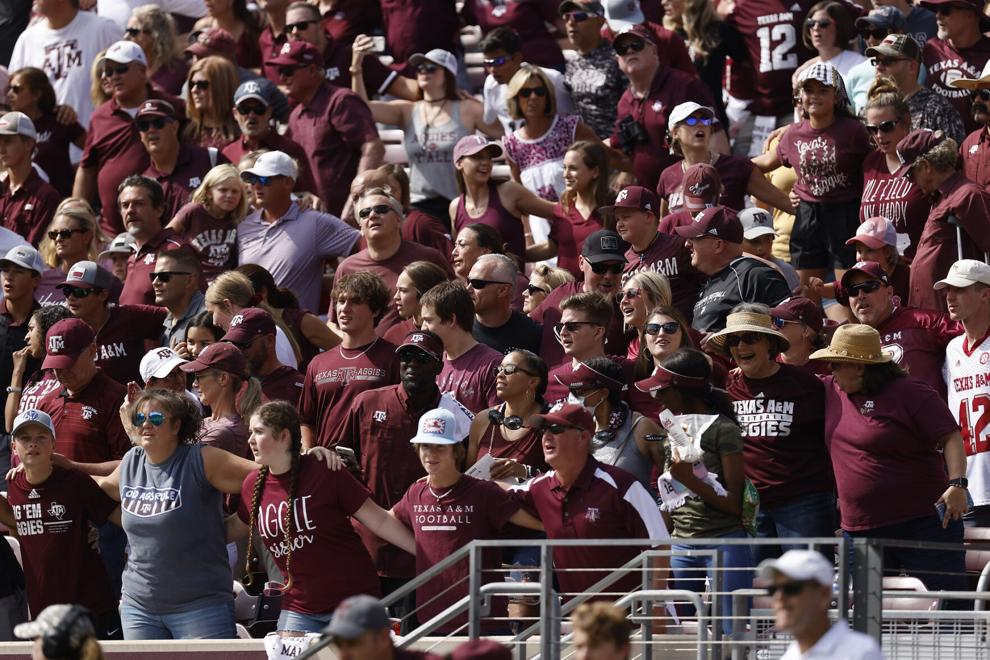 Texas A&M vs New Mexico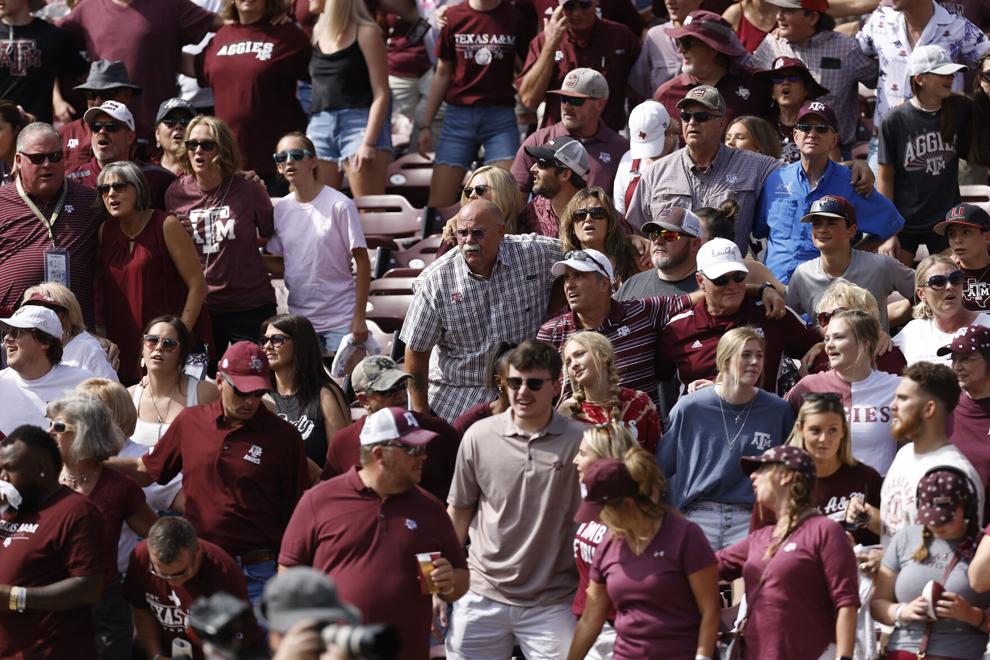 Texas A&M vs New Mexico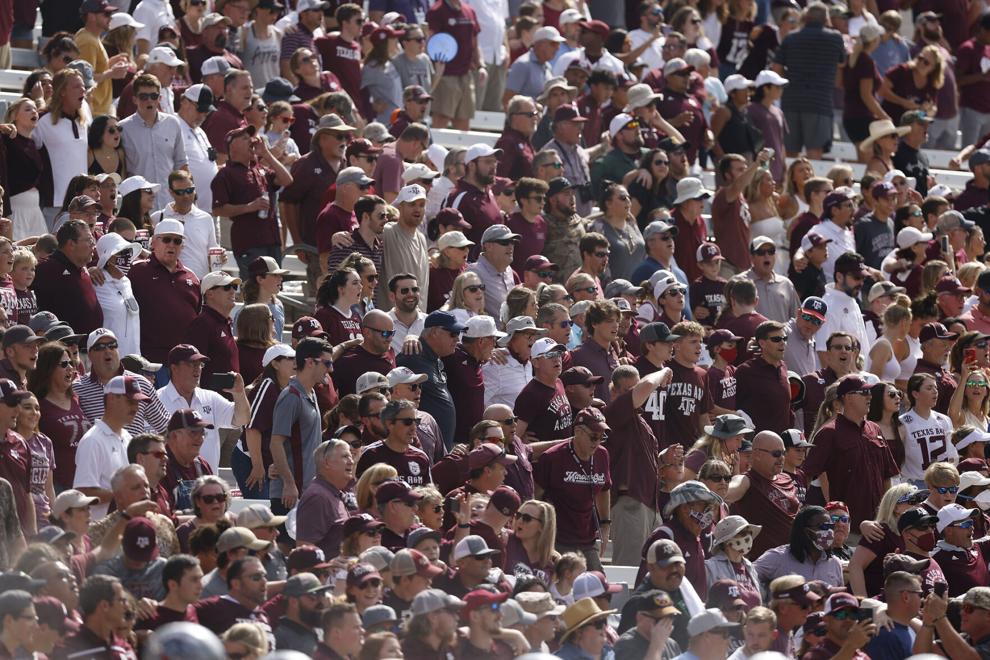 Texas A&M vs New Mexico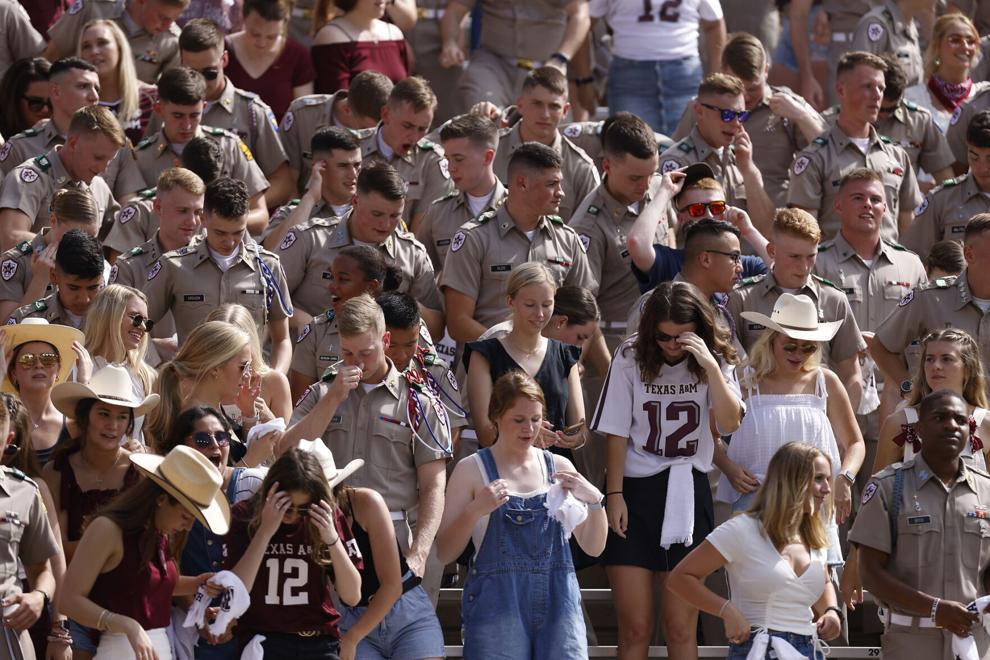 Texas A&M vs New Mexico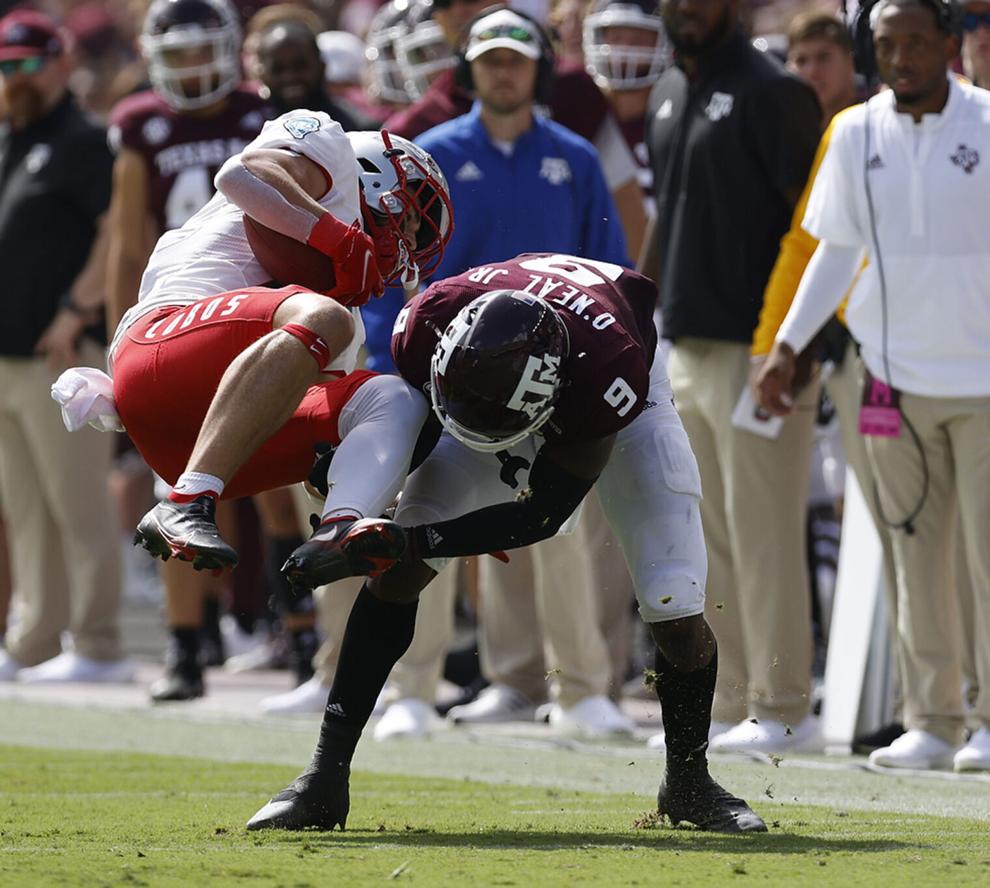 Texas A&M vs New Mexico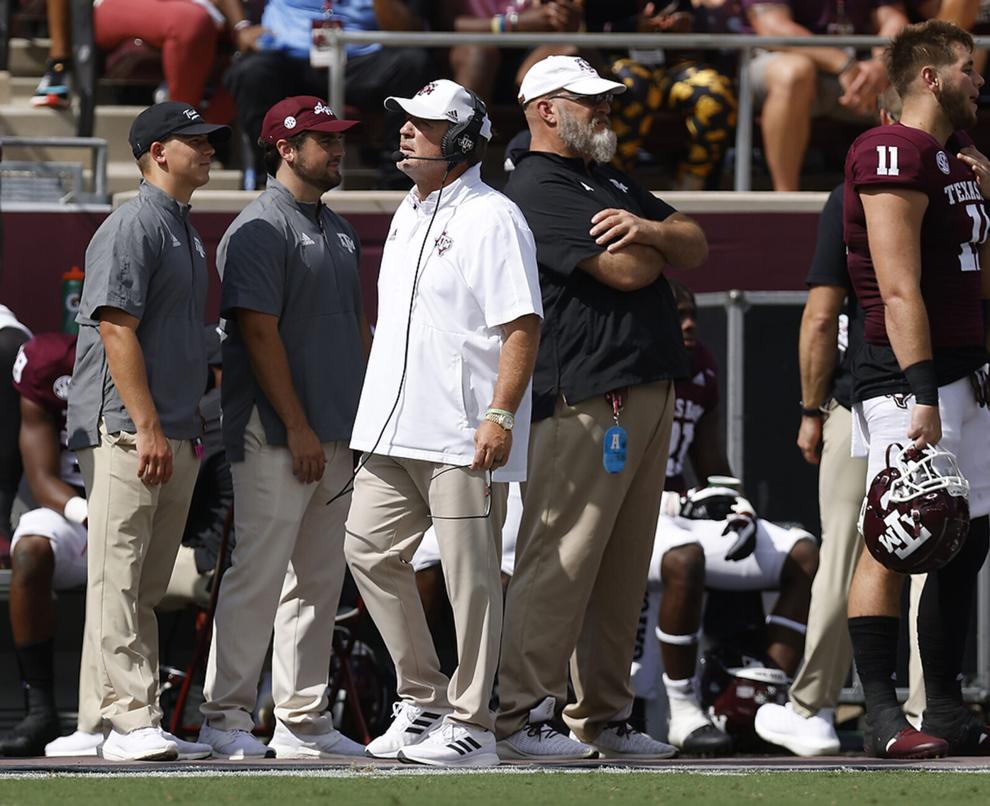 Texas A&M vs New Mexico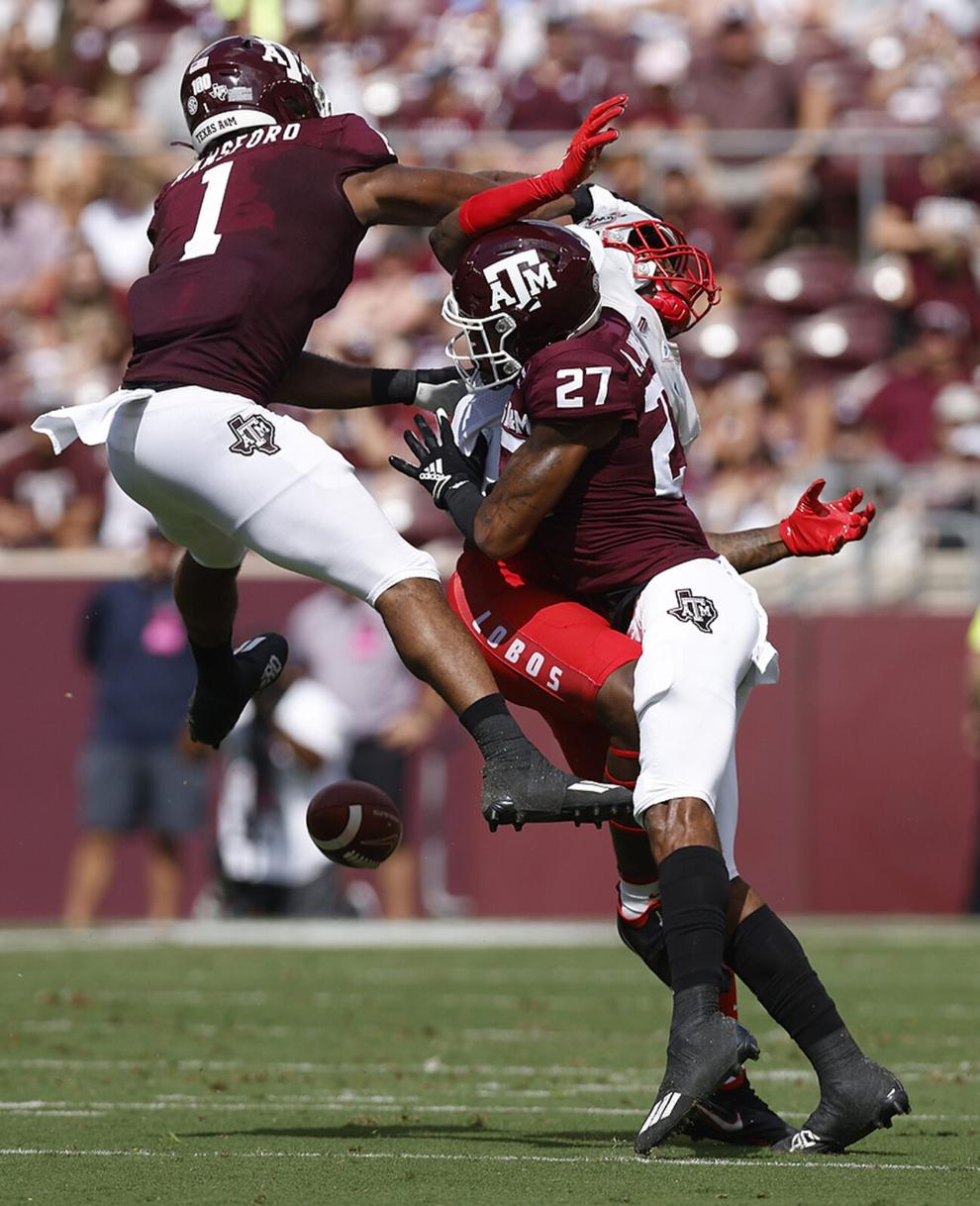 Texas A&M vs New Mexico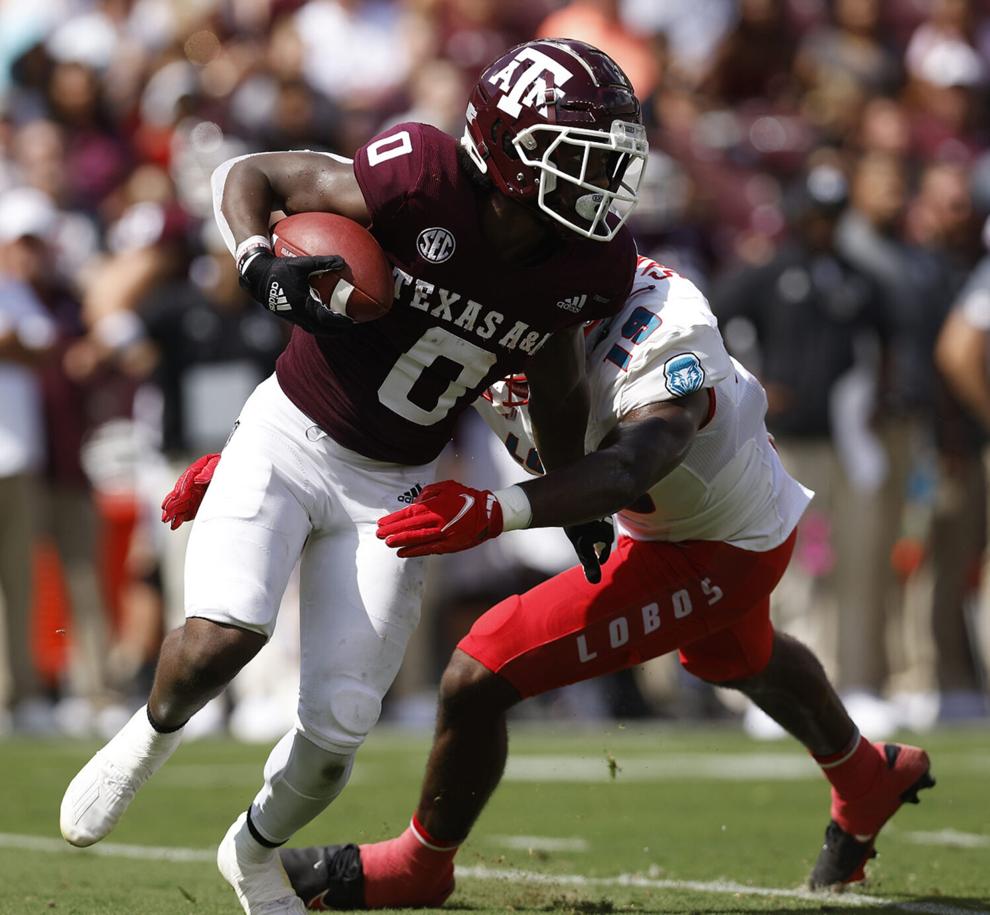 Texas A&M vs New Mexico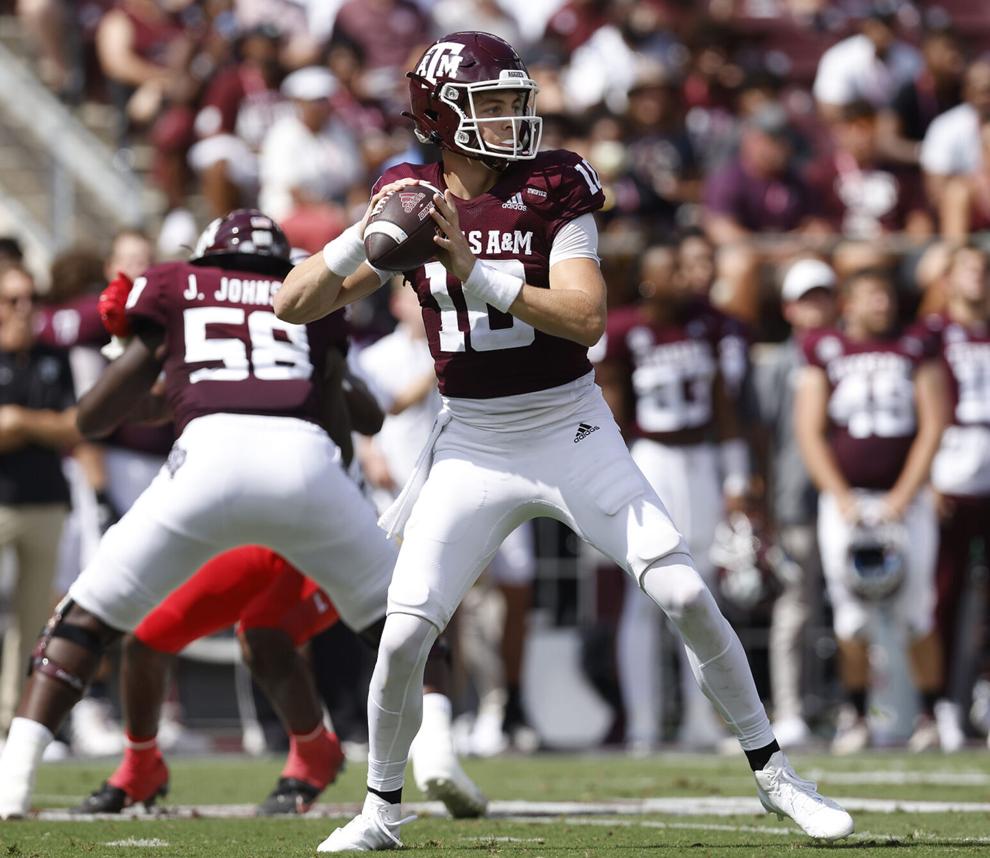 Texas A&M vs New Mexico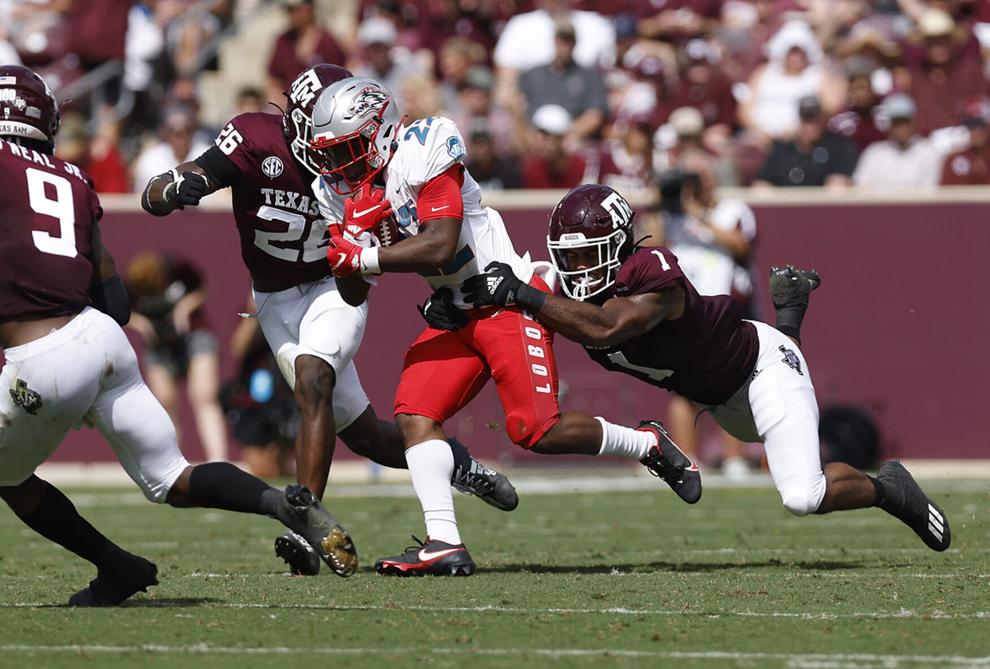 Texas A&M vs New Mexico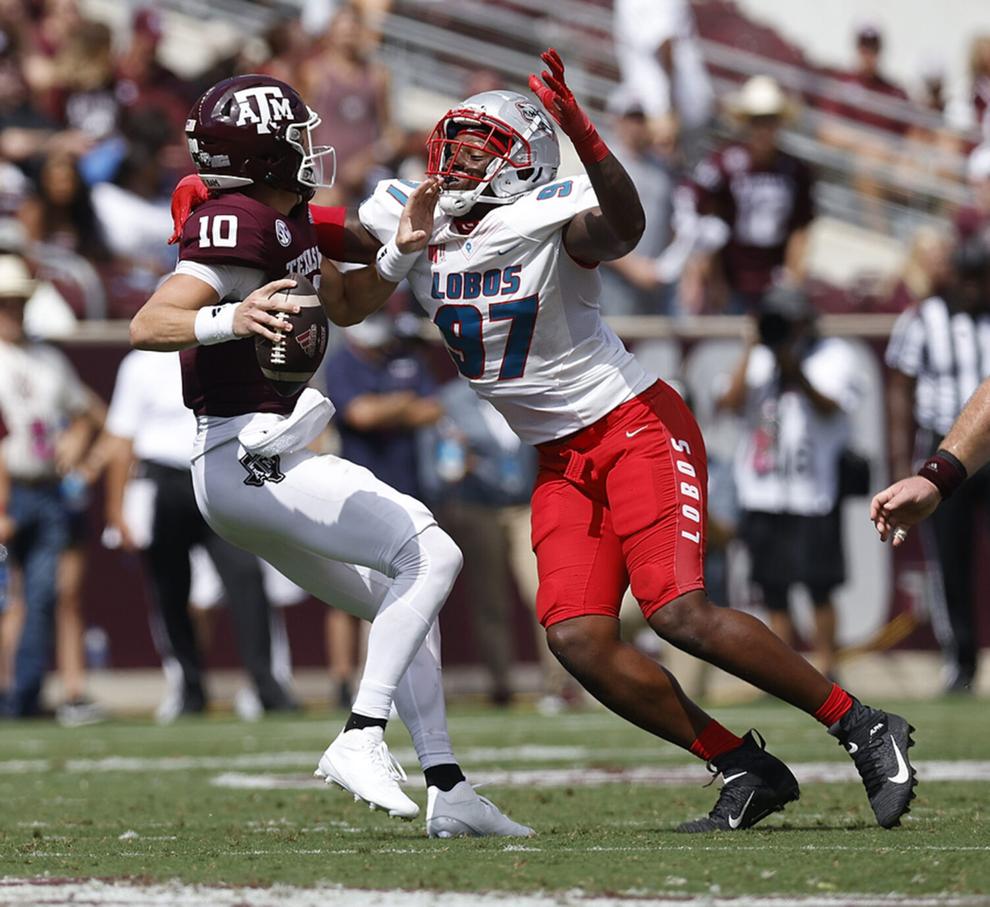 Texas A&M vs New Mexico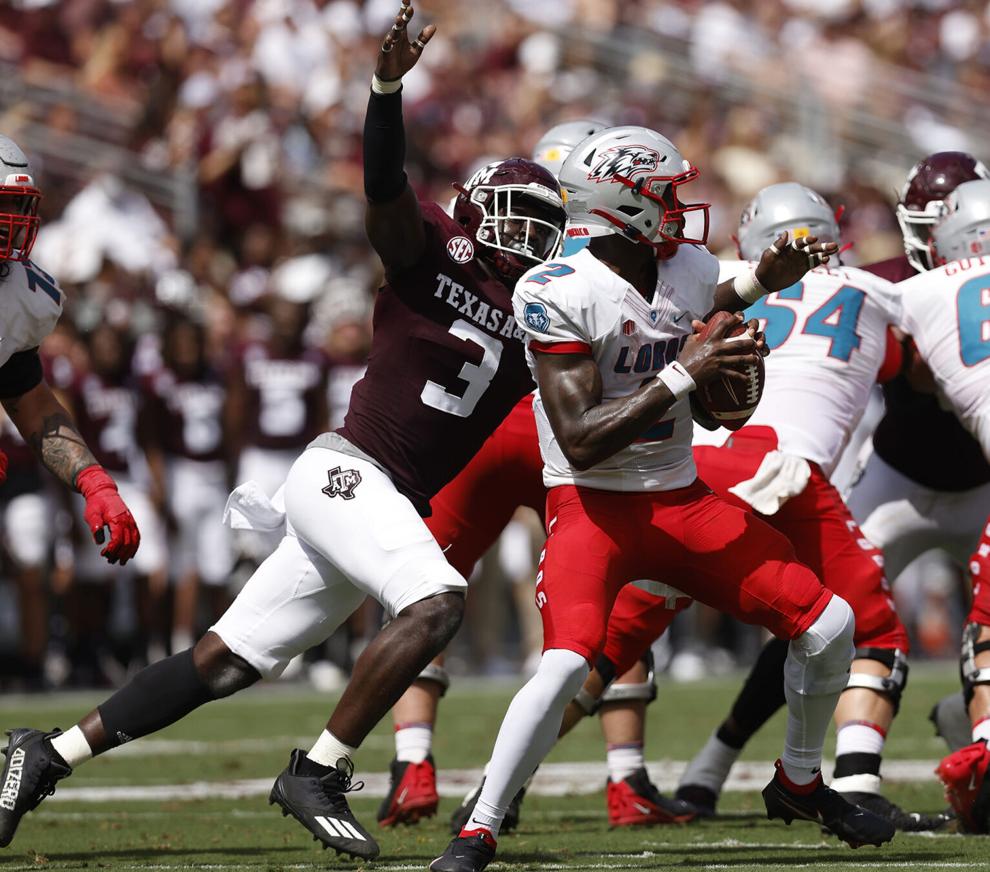 Texas A&M vs New Mexico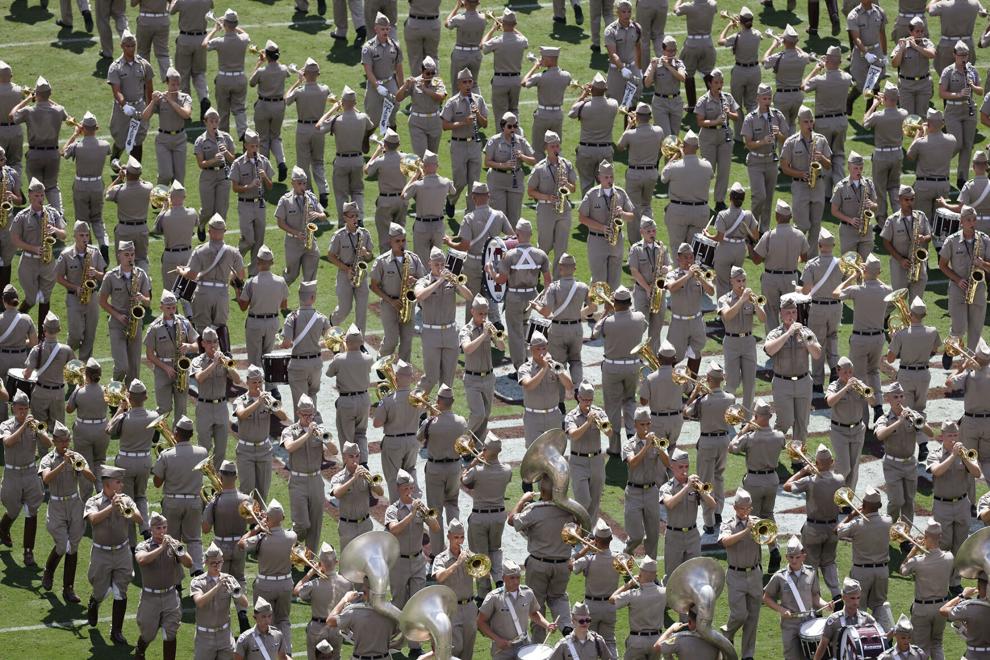 Texas A&M vs New Mexico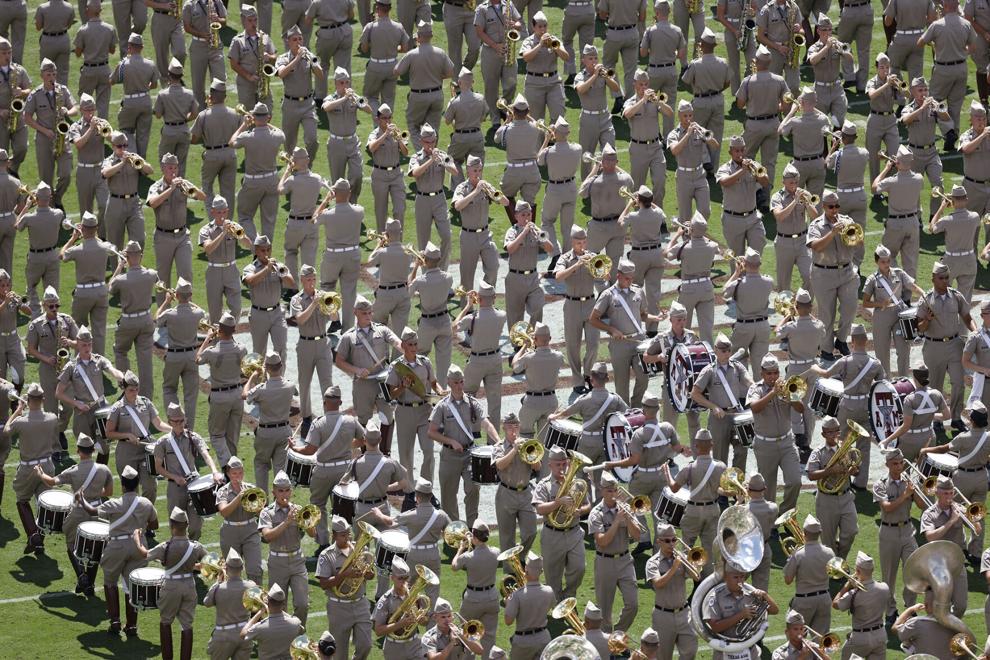 Texas A&M vs New Mexico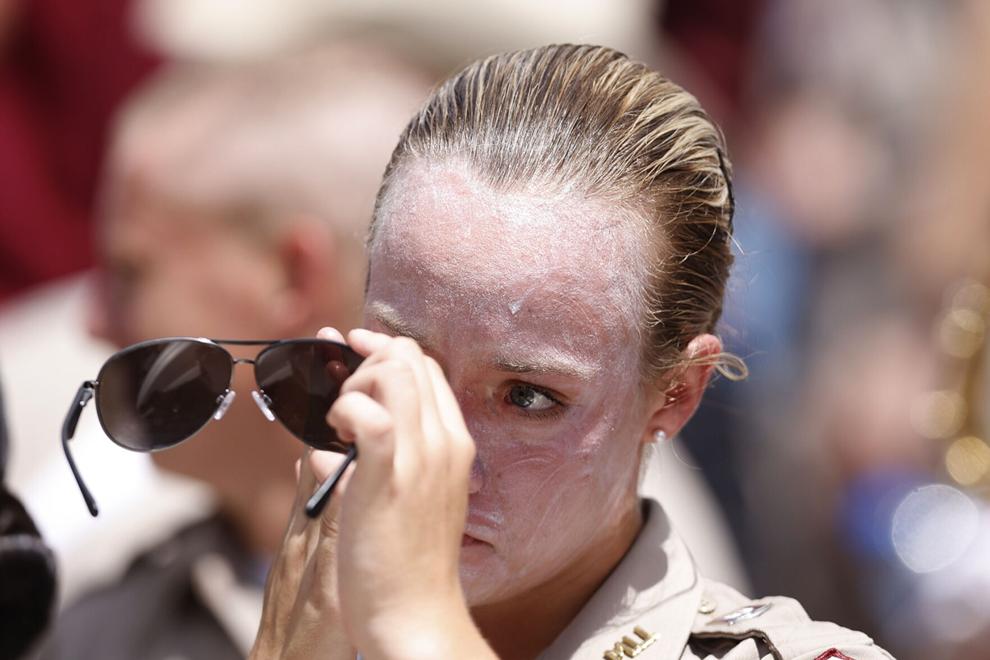 Texas A&M vs New Mexico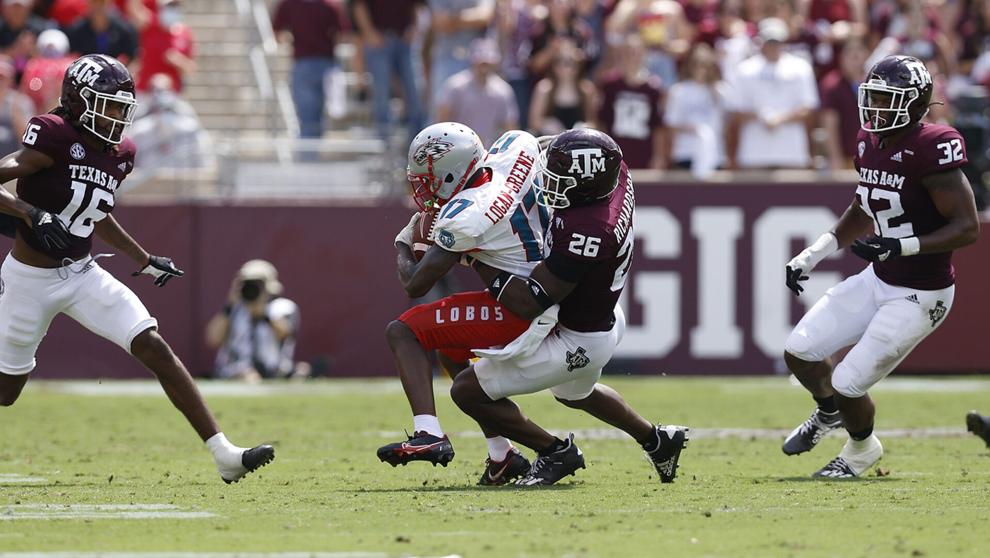 Texas A&M vs New Mexico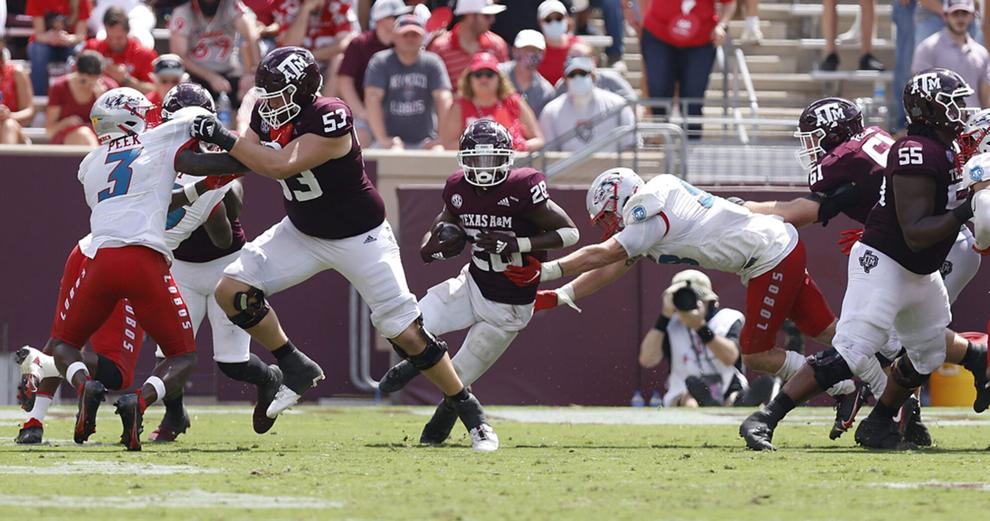 Texas A&M vs New Mexico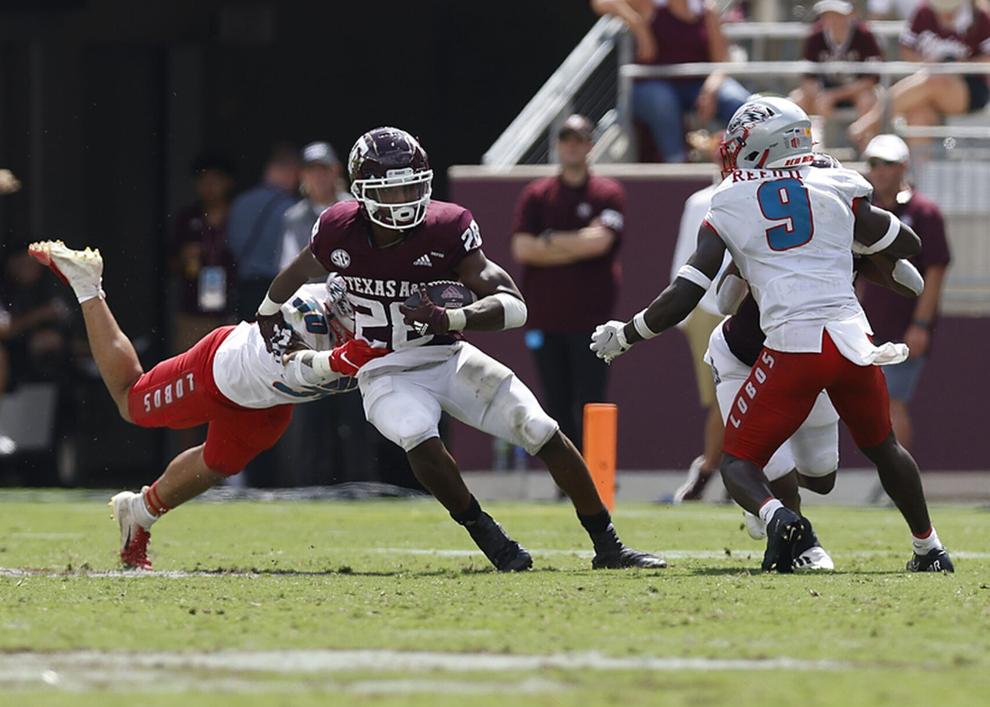 Texas A&M vs New Mexico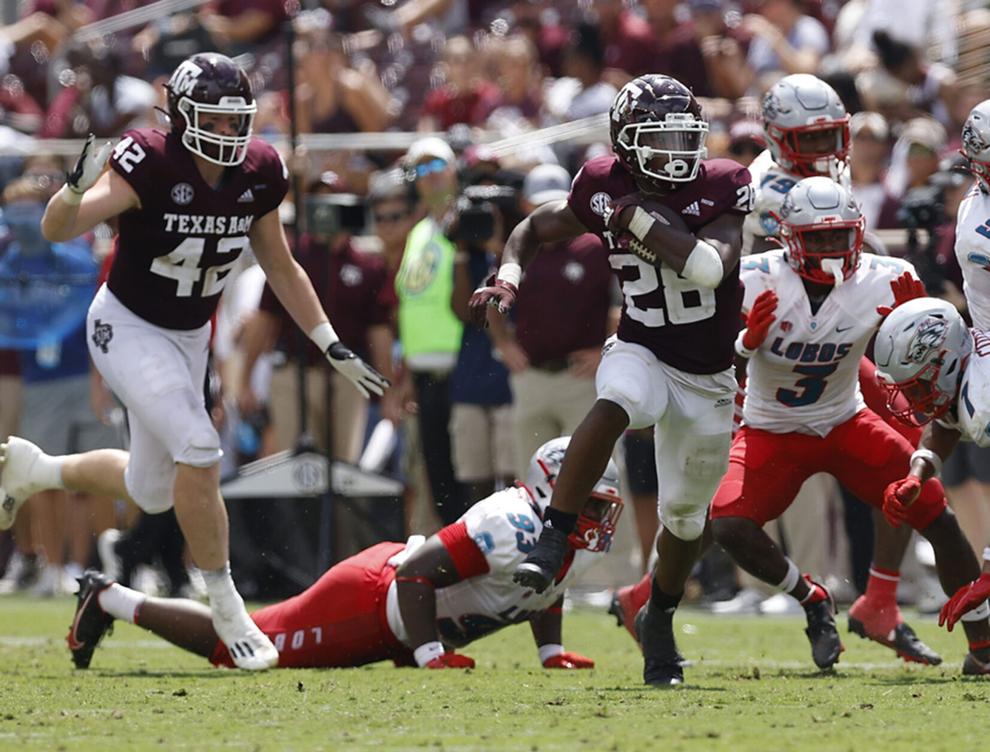 Texas A&M vs New Mexico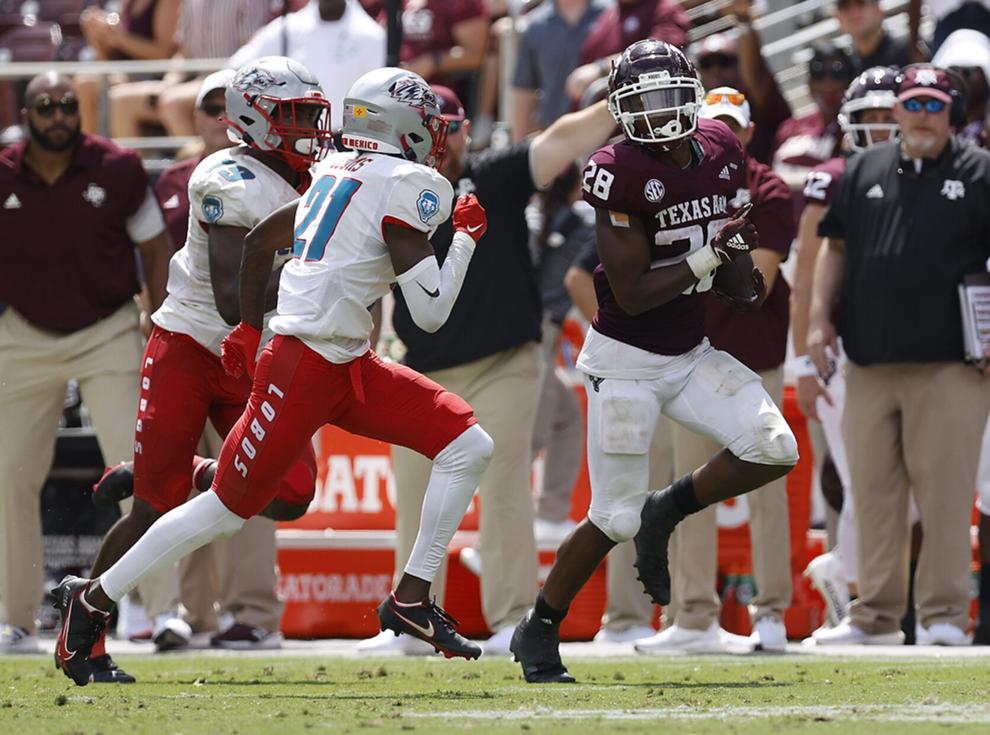 Texas A&M vs New Mexico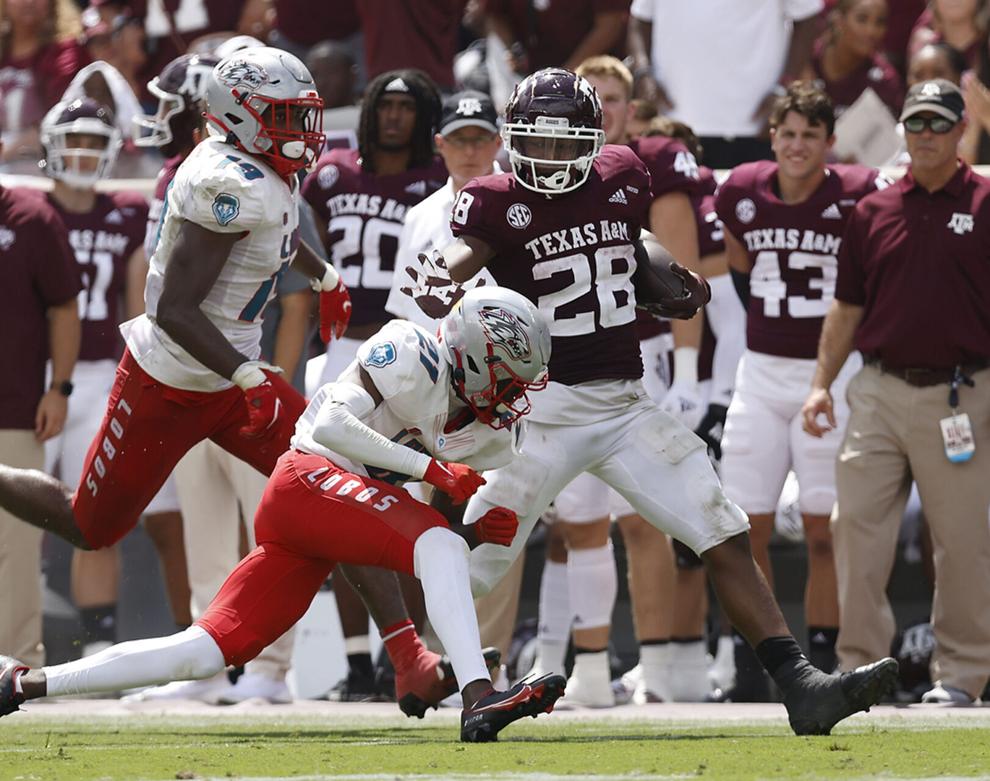 Texas A&M vs New Mexico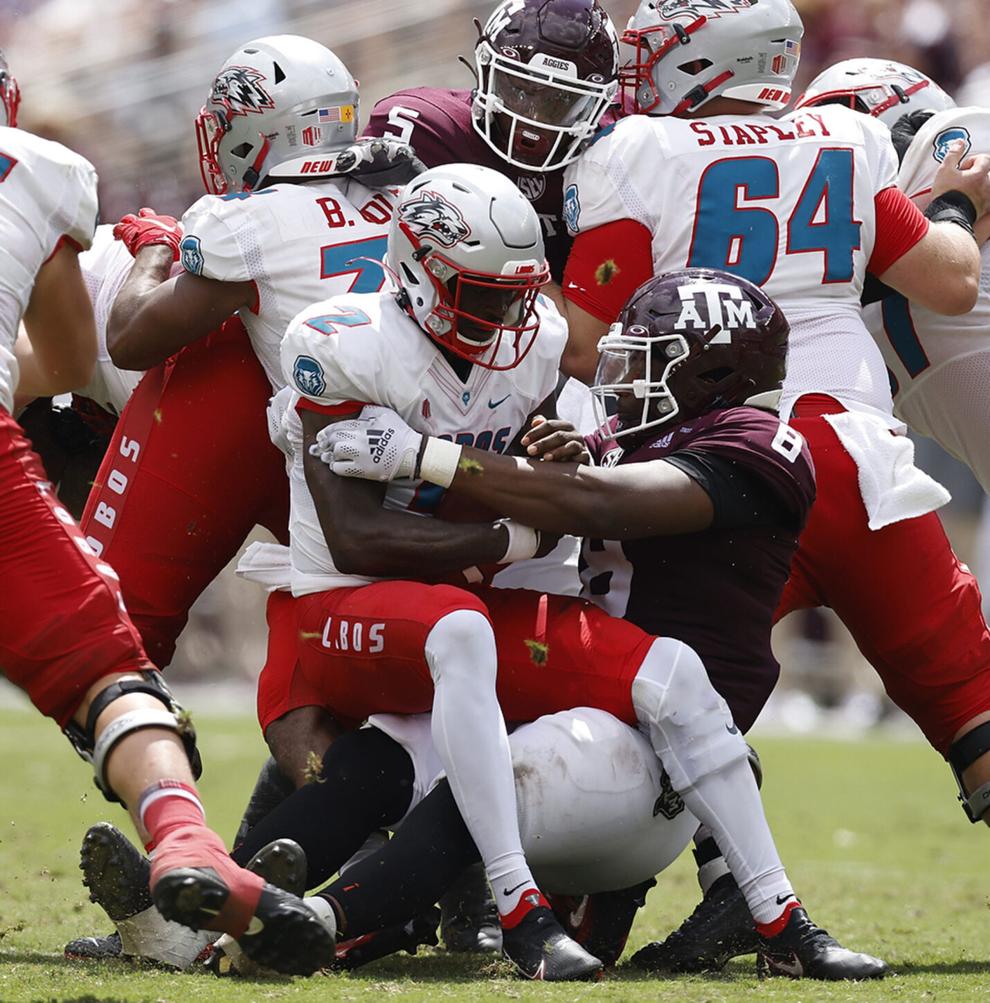 Texas A&M vs New Mexico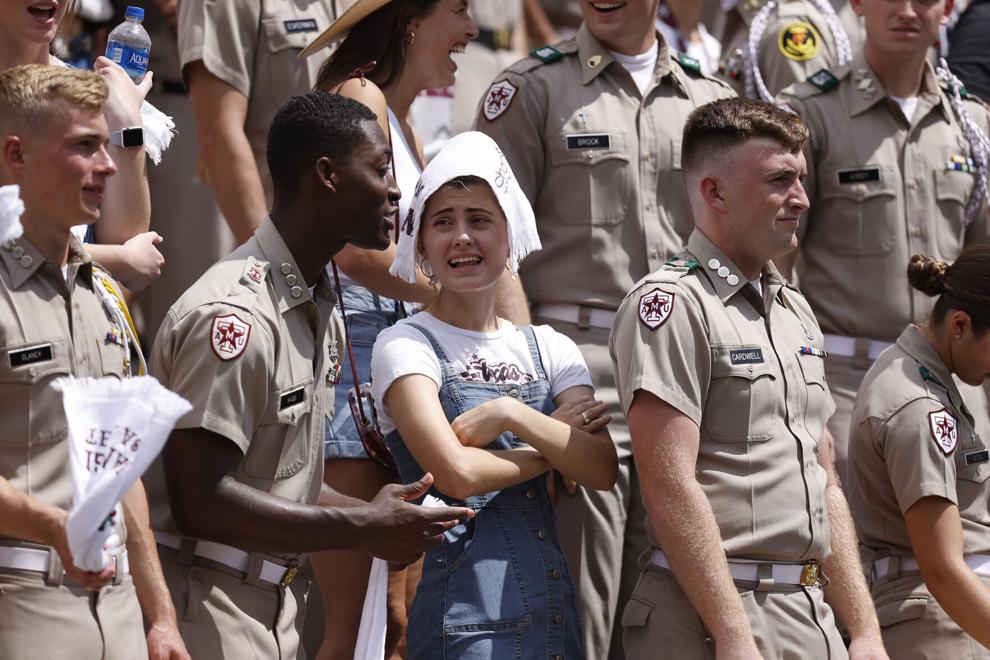 Texas A&M vs New Mexico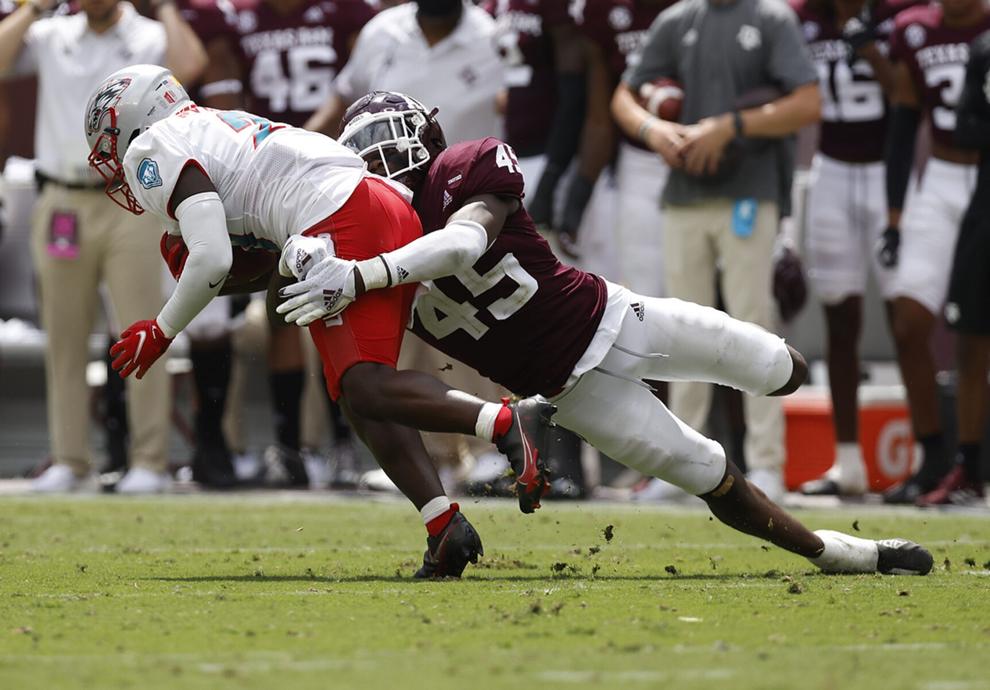 Texas A&M vs New Mexico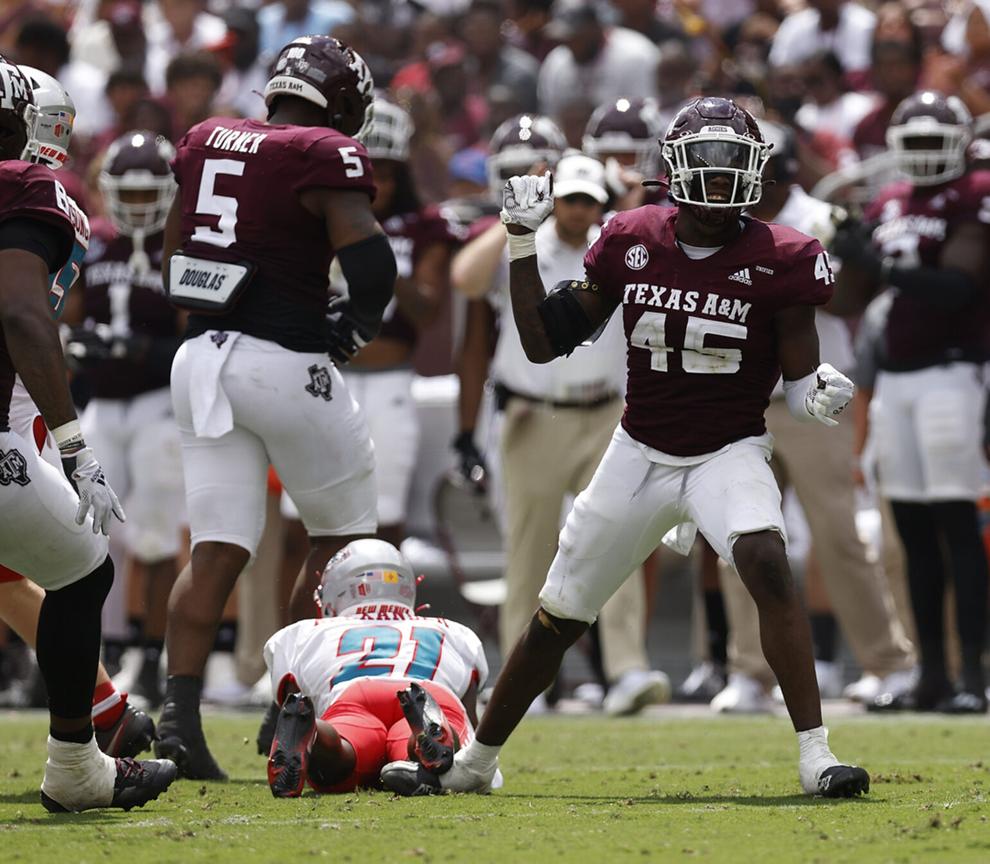 Texas A&M vs New Mexico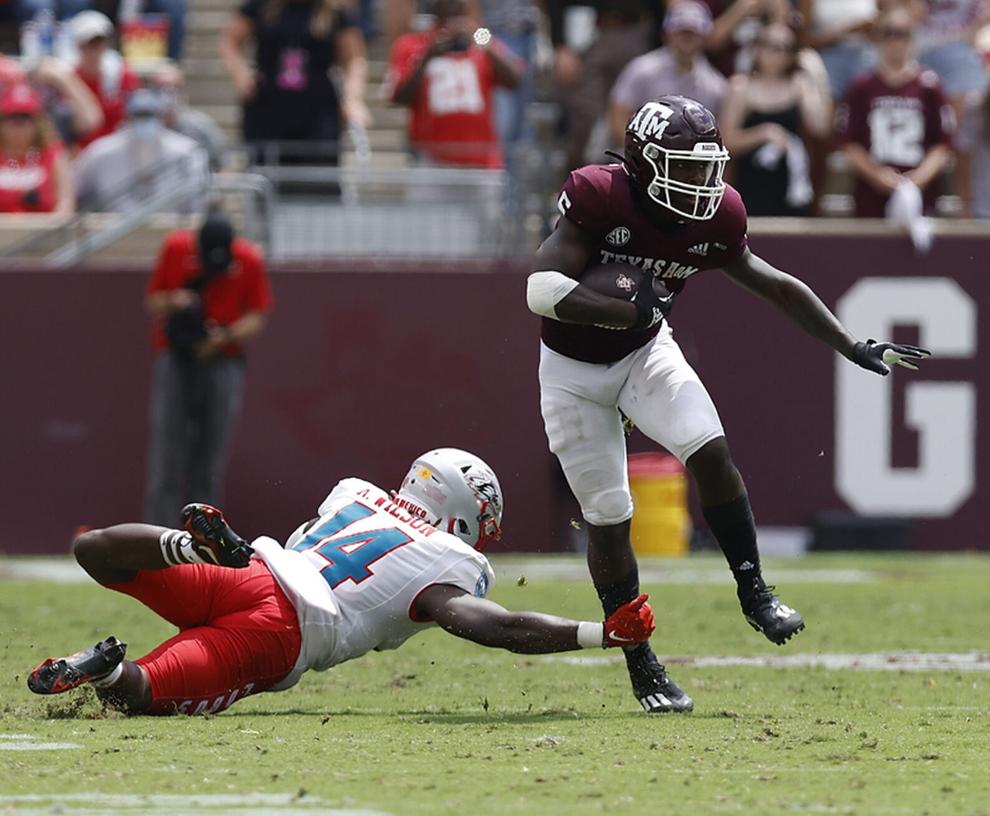 Texas A&M vs New Mexico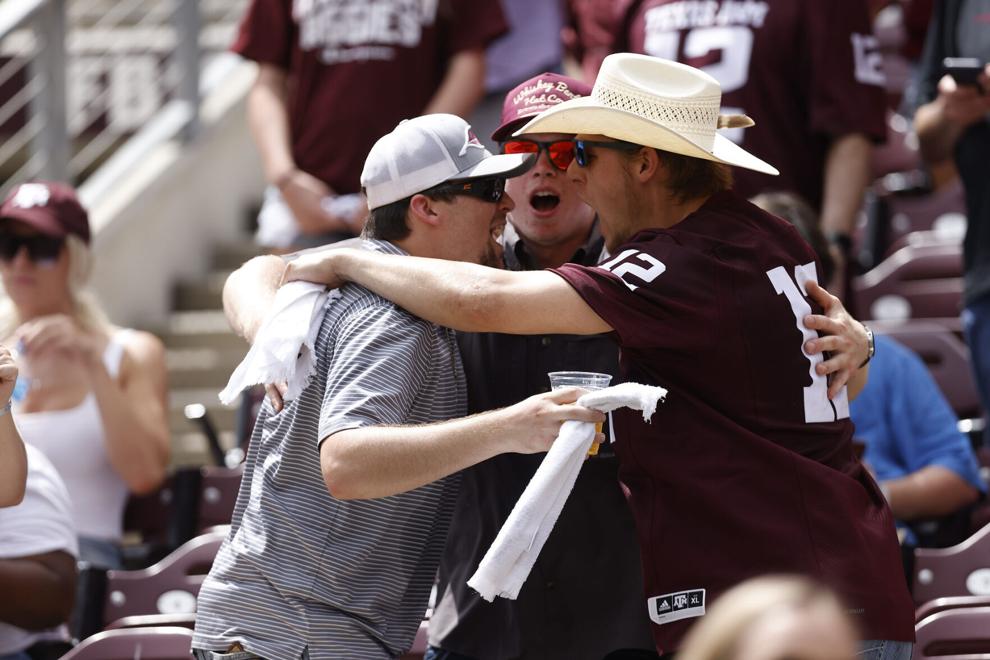 Texas A&M vs New Mexico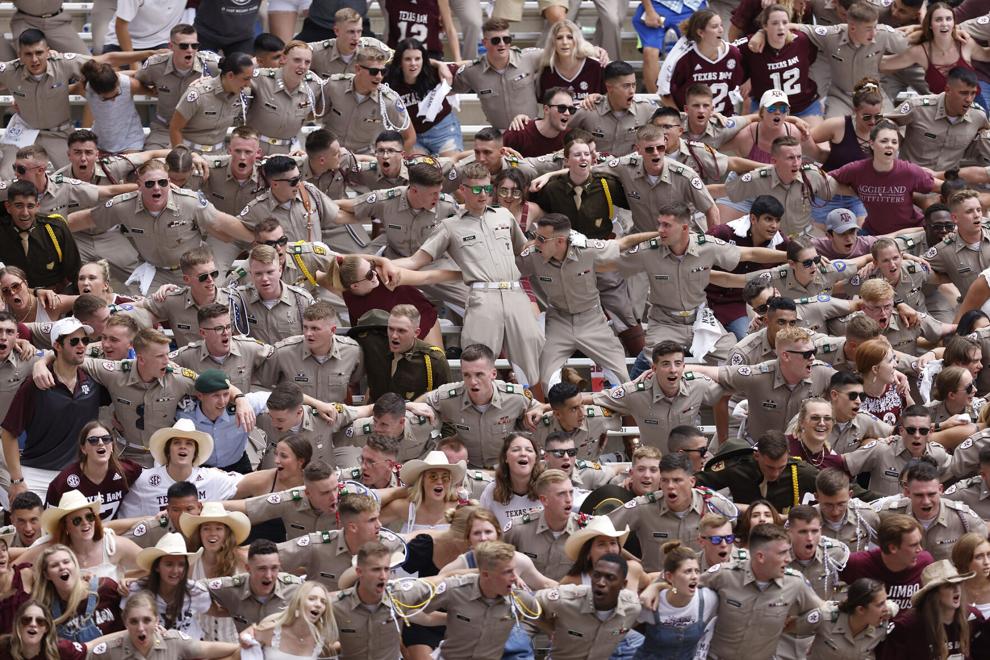 Texas A&M vs New Mexico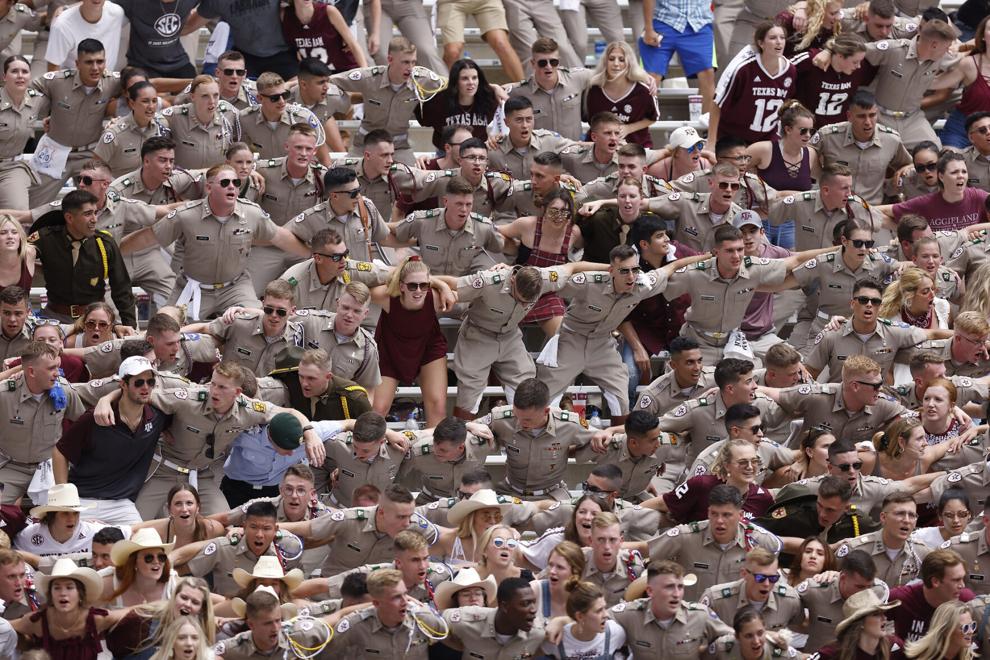 Texas A&M vs New Mexico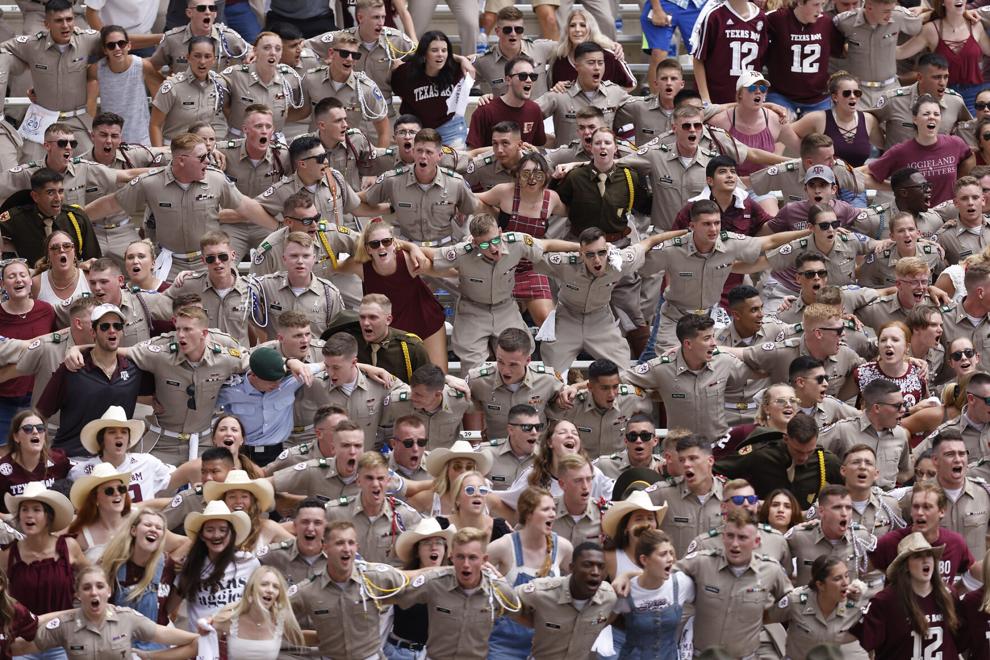 Texas A&M vs New Mexico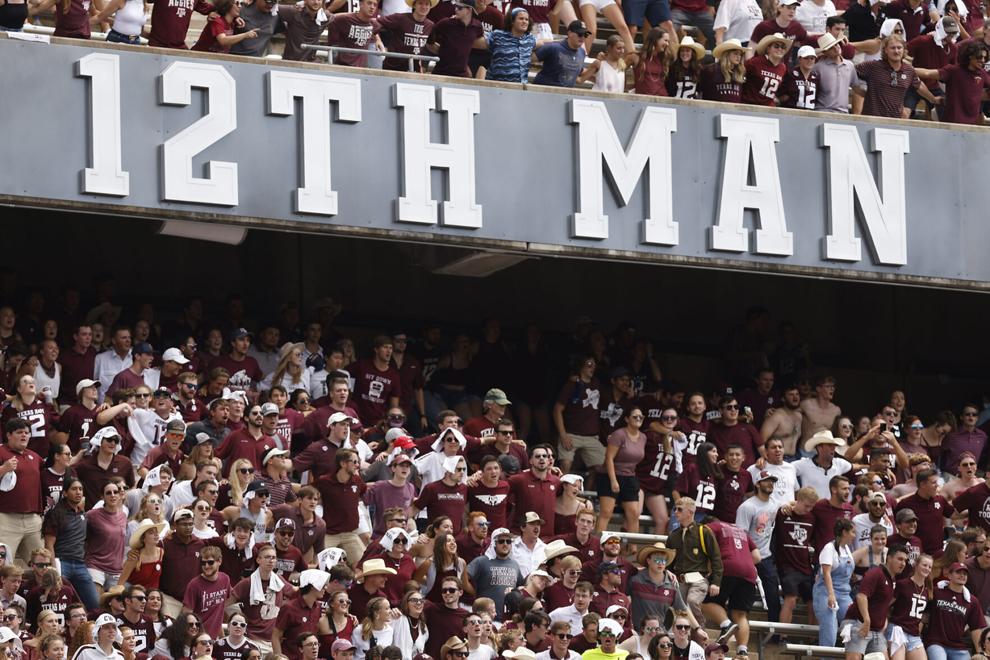 Texas A&M vs New Mexico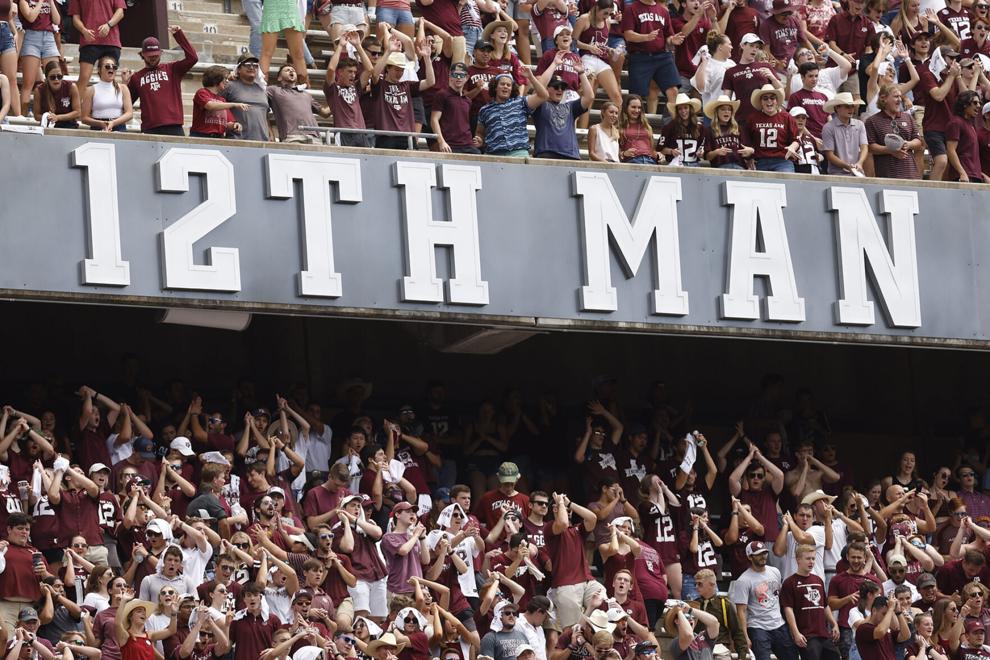 Texas A&M vs New Mexico